20 moms night in ideas that will bring your girl squad closer together.
Moms night out can be a great time but if you have a traveling partner or low funds, it can be almost unattainable. Allow me to introduce you to moms night in: A low key, moms only event that takes place in a home whereas moms can relax, gab about whatever fits their fancy. There are so many ways to do this but if you're looking for more moms night out ideas check out my post 20 Moms Night Out Ideas You've Never Even Thought Of! Not sure you can get away for an evening with your pals? Check out How to prepare your family for a mom's night out in 3 Steps.
As an Amazon Associate I earn from qualifying purchases.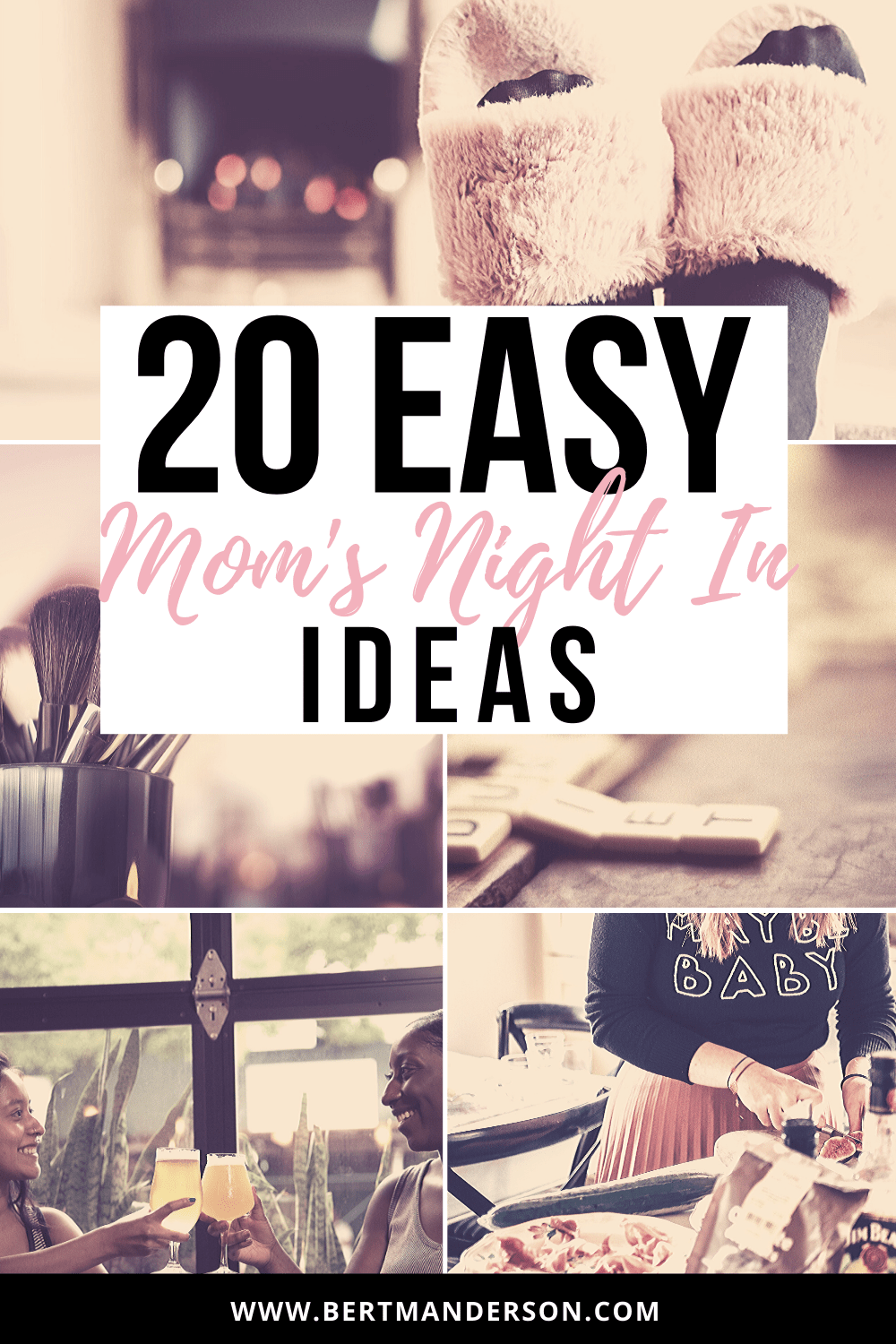 We are a participant in the Amazon Services LLC Associates Program, an affiliate advertising program designed to provide a means for us to earn fees by linking to Amazon.com and affiliated sites.
What is a moms night in?
Like I said, a moms night in is similar to a moms night out only it's held in someone's home rather than out in a restaurant, at an event or a location that's away from home. This kind of evening is relatively laid back with an emphasis on feeling relaxed and refreshed rather than entertained by something high energy.
20 moms night in ideas that will bring your girl squad closer together.
Movie marathon
Romantic comedy, horror, drama, epic series, teen whatever genre you like best, round some other mom friends up for a leisurely evening of watching movies uninterrupted. Serve popcorn in different varieties or do dessert. Check out my list of the best romantic comedies.
 Cook Together
Food brings even the most exhausted crowd together and what better way to enjoy a moms night in than by cooking a meal together. Pick a recipe that's either someone's favorite or one that no on has ever tried and prepare it together. You can evenly split up the cost of ingredients. Then when the meal is ready, sit down uninterrupted and eat together.
Succulent Potting Party
There are plenty of small business that will come into your home and help you and your friends pot succulents together. You can also easily do this on your own by looking at different gardening websites. The great thing about succulents is that they can be found in so many different shapes, colors and sizes and they're fairly hardy so even the worst green thumb can handle the care. If you're in the Twin Cities check out Spruce.
Favorite Things
This one works best with a smaller group of friends but the basic idea is that you all purchase your favorite thing for each guest, bring the favorite thing to the night in, explain why you love it and then each mom gets to go home with a small collection of favorite things. Make it a theme party and do "Favorite Beauty Secret" or "Favorite Book", doing a "Guilty Pleasure" would be fun too.
Pinterest Night
Find something on Pinterest – a recipe or craft – then come together and try it out! You can take turns hosting this monthly gathering.
Book Club
Pick a book to read and after the allotted time come together to discuss.
Accessory Exchange
Clean out those jewelry boxes and scarves, bring everything to the moms night in and it's a fun little exchange for everyone there.
Watch Party
Choose a show that everyone enjoys and either watch it together weekly, binge the entire season or series at once or watch the live finale together. Then coordinate the snacks and menus according to the show. For example if I was doing a Southern Charm watch party my menu would consist of Patricia Altschul's ham biscuits, shrimp, pecan pie, and peach cobbler.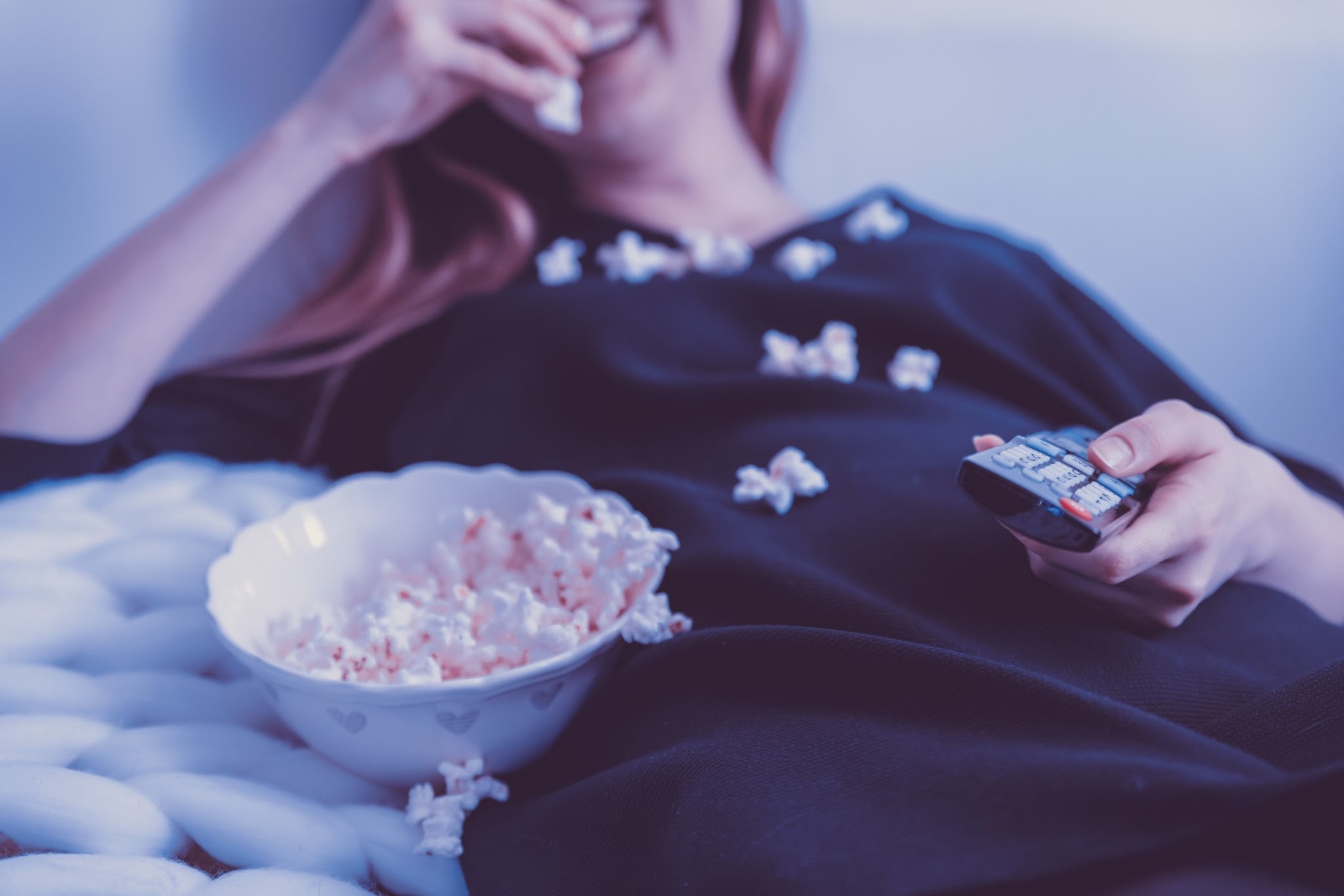 Board Game Night
Play a few board games together.
Bunco
I have played Bunco once in my life and it while so much fun, however, I couldn't tell you how to play or what the object was other than to yell "Bunco"!
Makeover Moms Night In
Find a YouTube tutorial for a makeup look you want to try out, then do it together.
Laugh Out Loud
Pick a comedian's show to watch together or find a funny skit everyone can relate to and then sit back and enjoy the laughter.
Karaoke
Buy one of those Karaoke machines, get some fun drinks ready like this mojito recipe and sing the night away!
Swap Night
This one is the same idea as the accessory exchange, you can do it for kids clothes, shoes, your own clothes and shoes (hopefully most are the same size), kids toys, sports equipment, etc.
Fondue Fun
Did you get a fondue set for your wedding? I did and I rarely use it. Round up as many fondue pots as you can and fondue together.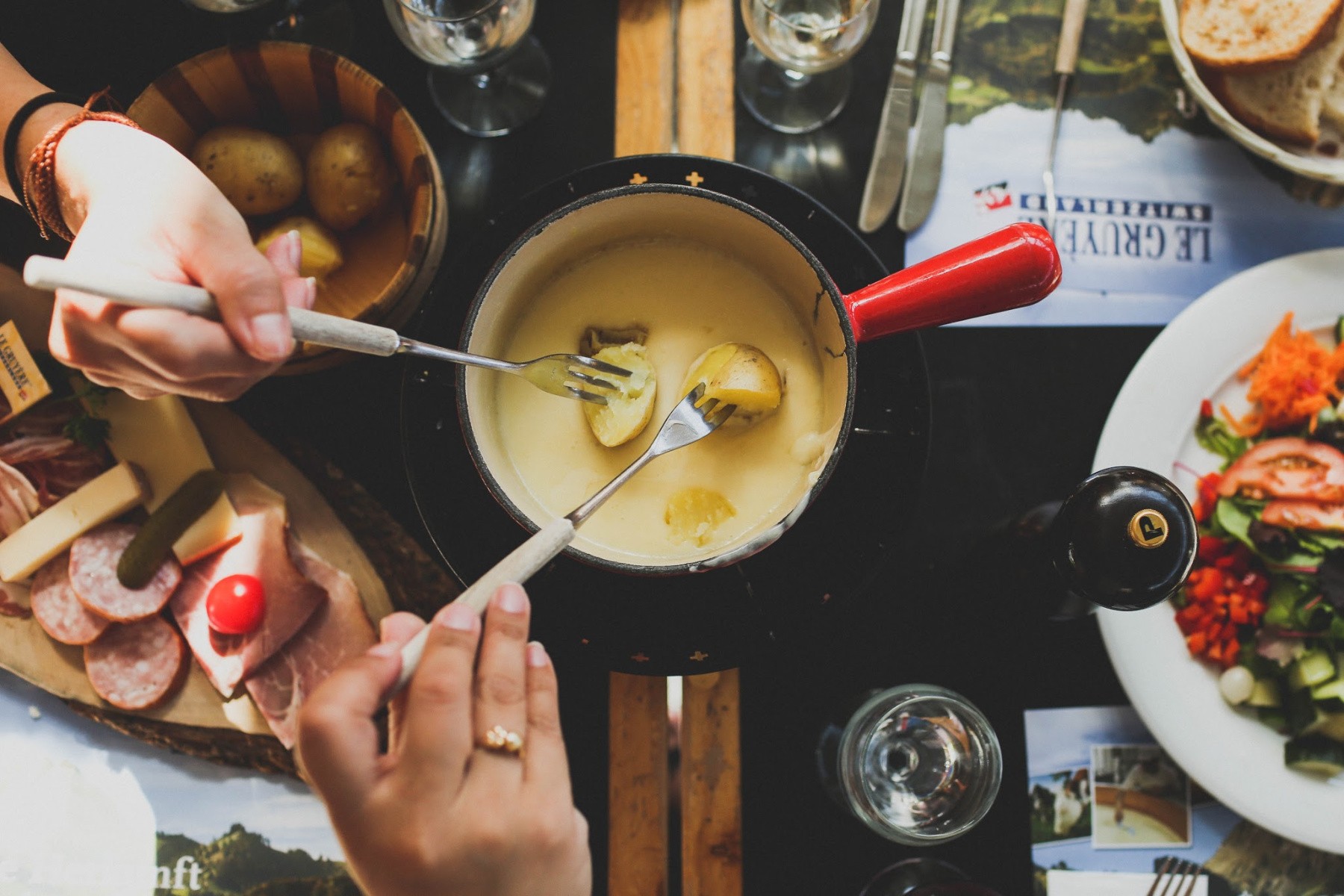 Spa Night
Mani's, pedicures and facial masks, paired together with good company and you've got an evening worthy of repeating.
Bonfire
There's nothing like sitting around a bonfire that just opens people up to chatting. Unfortunately, us Minnesotans will have to wait until winter's over to do this one.
Minute to Win It Games
These are all easy to pull off with minimal supplies required, plus they're a hoot!
Coloring Party
I love and I mean love coloring so this is most definitely my next moms night in theme. Either find printables or purchase a few dollar coloring book at your local dollar store or in the coloring book sections at your local big box. You can also plan ahead and order some.
 Photo Album Party
You know how all of our photos are sitting in cyberspace or in the cloud? Why not take an evening to sort through those photos and print them out. You can do scrapbooking if that's your thing or use a service like Shutterfly to make digital photo albums.
What's your favorite way to enjoy a night with the girls? Tell me in the comments.