Low Carb Alcoholic Drink – Try This Refreshing Low Carb Mojito Recipe
What kind of low carb alcoholic drinks can you drink if you're living a low carb or keto lifestyle? Typically you want to steer clear of wine, beer, and alcoholic mixers and cocktails if you want to remain close to your low carb diet. For most that isn't a problem, however, what about fun summertime drinks like a mojito? Believe it or not you can still enjoy an adult beverage and live your best low carb life! If you like this recipe you'll love my vodka lemonade, yes, that's low carb too! Yes, yes you can with this perfect, easy to make low carb mojito recipe.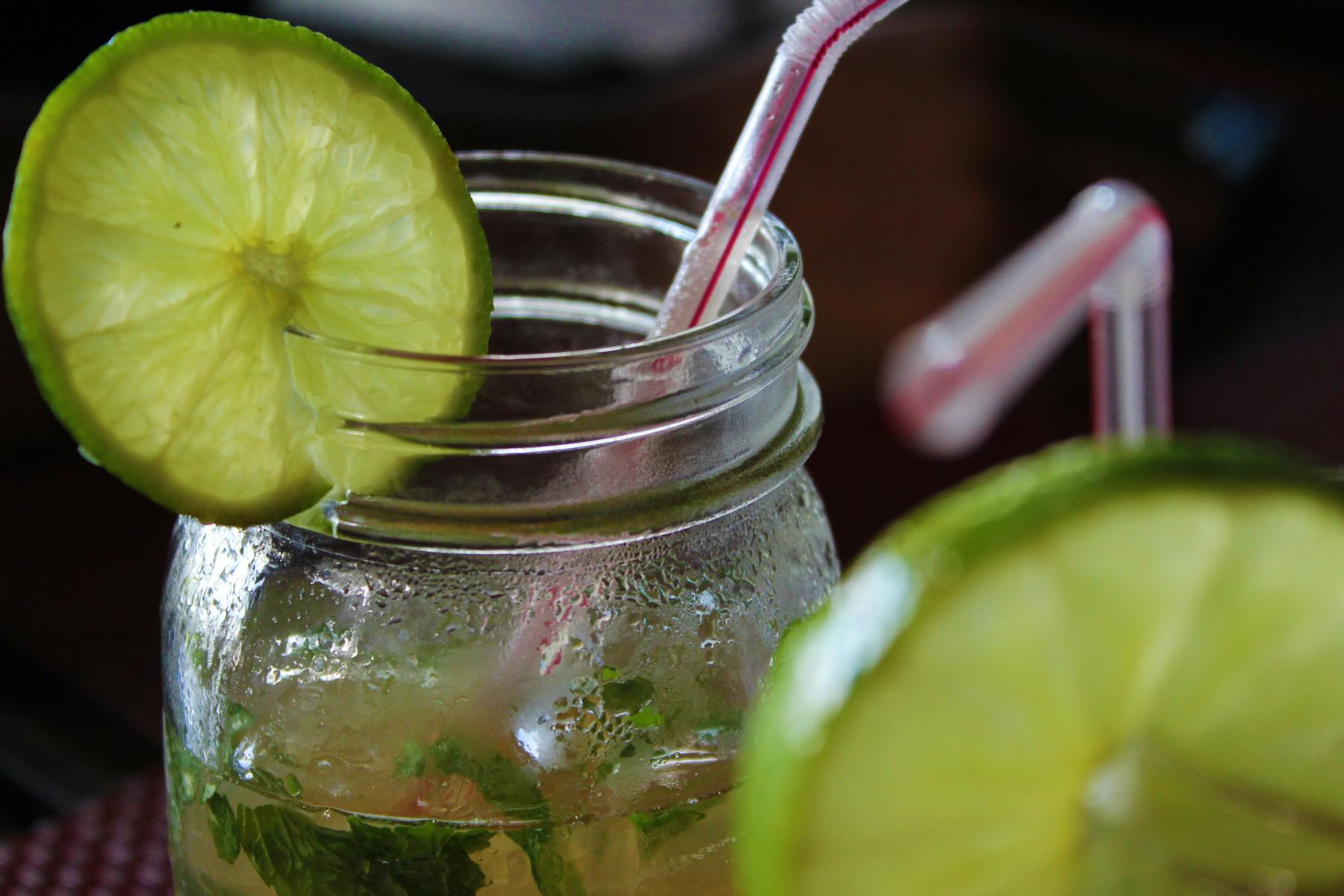 Refreshing Low Carb Mojito
The thing that makes a mojito have its specific taste is the combination of limes with the fresh mint. Yes, you need a little sweetness to curb the sour taste of the limes but that can be done with a natural sweetener like stevia. (Sidenote: We are a participant in the Amazon Services LLC Associates Program, an affiliate advertising program designed to provide a means for us to earn fees by linking to Amazon.com and affiliated sites.) From a low carb standpoint, try to stick with the clear kinds of alcohol and what you'll need for a mojito is vodka.
As an Amazon Associate I earn from qualifying purchases.
What kind of sweeteners are natural and low carb?
I prefer to use Stevia when I'm going to substitute sugar. I don't like products that contain sucralose (Splenda) so I avoid those when I can. It's all about the 80/20 rule people. Other than Stevia, here are some of my favorite all natural low carb sweeteners:
 Erythritol – Found in fruits, vegetables, and fermented foods, it has a low glucose index of 0 to 0.2. You can purchase it at your local health food stores or on Amazon – NOW Foods Erythritol Natural Sweetener

Monk Fruit – This fruit is found in Thailand and China and is 300 times sweeter than sugar, so a little goes a LONG ways. Some say that it's as sweet as Stevia but without the aftertaste that many don't like that Stevia has. Make sure to read ingredients because some Monk Fruit products contain dextrose and maltodextrin or artificial sweeteners. A product like 

Swanson Purelo Lo Han Sweetener (Monk Fruit)

is good to use.
Stevia – Like I said, this is my preferred sweetener. 

SweetLeaf Natural Stevia Sweetener
Don't those limes and mint leaves look like they're ready to be paired with your favorite vodka? I love an ice cold mojito on a warm summer day so this low carb version of my favorite drink is just perfect. Plus it's really easy to make. Here's the recipe for the Low Carb Mojito!
Low Carb Mojito Recipe
4 Leaves Mint, fresh
2 tbsp Lime Juice, fresh
2 packets Stevia or other natural sweetner that's low carb friendly
1/2 cup Club Soda
1 1/2 ounce of your favorite vodka
Lime Slice for Garnish, optional
Ice
That's it! It's so easy it's almost unbelievable, so not only can you save money by making your own drink but you can control the ingredients that go into it which is key when you're trying to avoid carbs.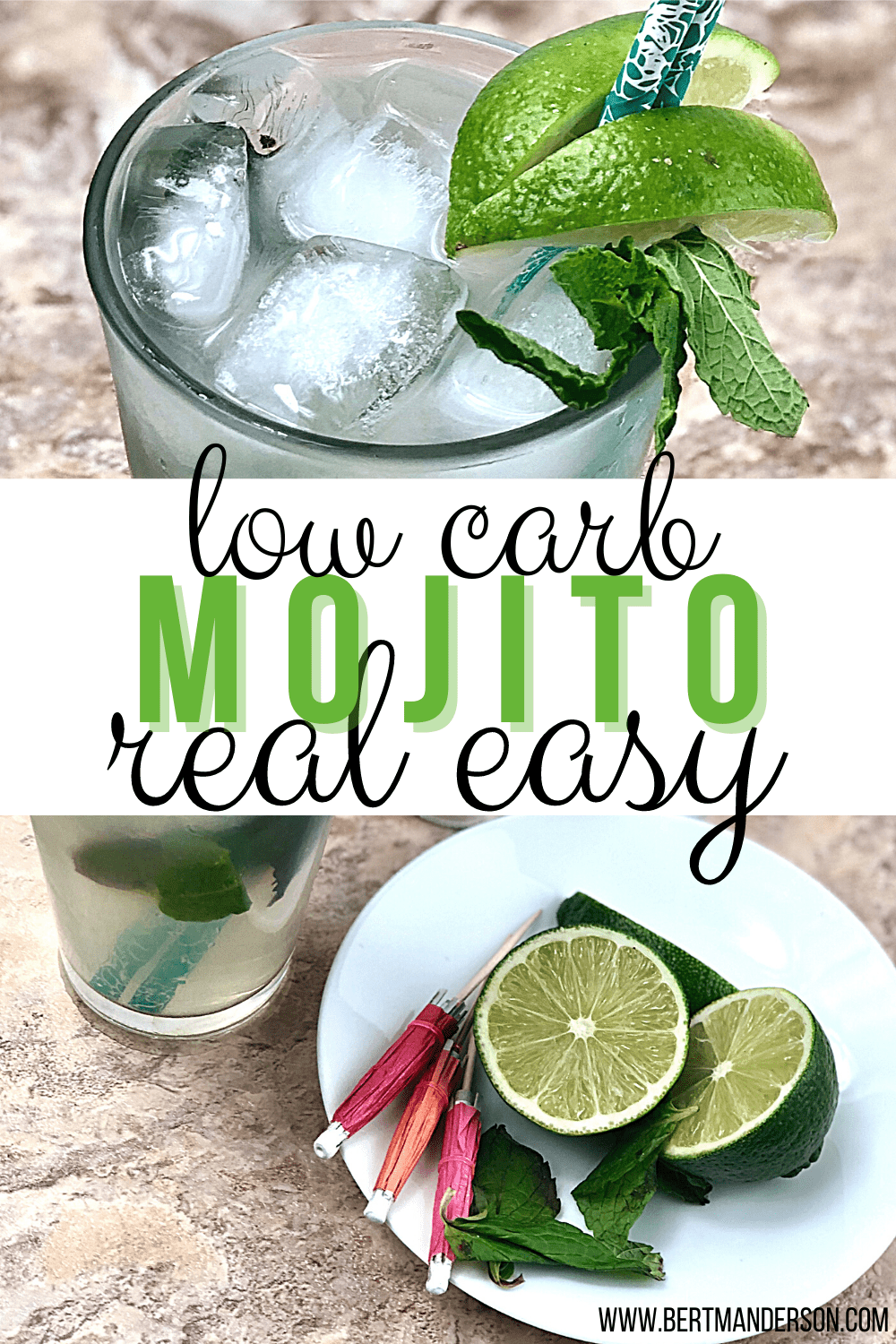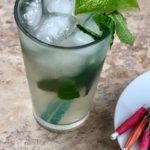 Low Carb Mojito Recipe
Ingredients
4

Leaves

Mint

fresh

2

tbsp

Lime Juice

fresh

2

packets Stevia or other natural sweetner that's low carb friendly

1/2

cup

Club Soda

1 1/2

ounce

of your favorite vodka

Lime Slice for Garnish

optional

Ice
Instructions
Instructions
Using a muddler or other utensil, smash fresh mint leaves with lime and Stevia.

Fill an 8-ounce glass with ice

Add vodka

Finish off with club soda

Garnish with a lime slice and mint.
Recipe Notes
Remember to keep your sweetening ingredient clean! Look at the blog post for more information.
Looking for some more fun adult beverages? Check out this Chocolate Martini.