All the Spooky Dinners You Could Ever Want: 10 Fun Halloween Dinner Ideas
Goblins, bats, black cats, and cheeky puns, something spooky is in the air and it's Halloween! Every Halloween gathering needs a spooky Halloween dinner and I've scoured the Internet to find you the best Halloween dinner ideas for your fantastic Halloween party.
As an Amazon Associate I earn from qualifying purchases.
10 Fun Halloween Dinner Ideas
What can I say about this beautiful Halloween Chicken Pot Pie? Make this and it'll be Instagram-worthy for sure.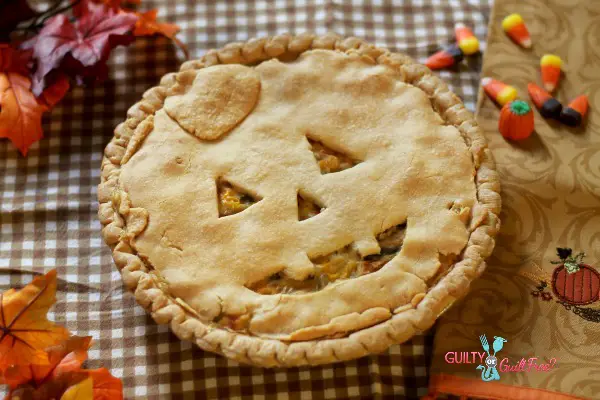 What a cute and easy spin on pinwheels! Definitely kid friendly and when paired with a cute jack-o-lantern or monster you've got the most adorable Halloween dinner.
Have to give my fellow Minnesota blogger props for her creative Halloween dinner idea – Mummy Pizzas. Need I say more?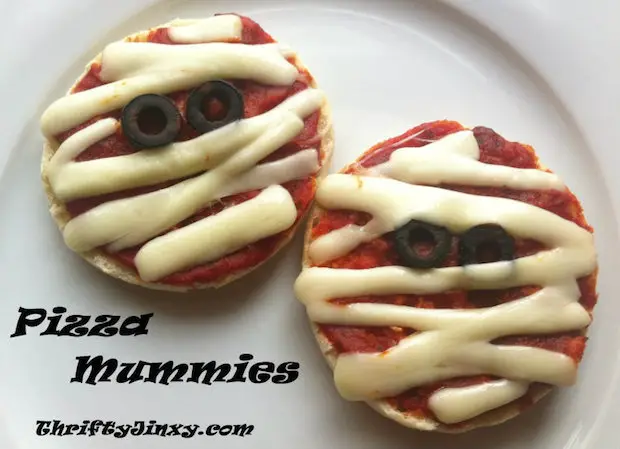 Add a little crescent dough, a hot dog, some mustard eyes and you've got a really cute Halloween dinner on a stick! Make these while you go out around the block collecting your treats or spice things up and use different seasoned hot dog varieties.
This Monster Pasta would be a hit for kids and adults at your Halloween party. Talk about one of the more colorful Halloween dinner ideas.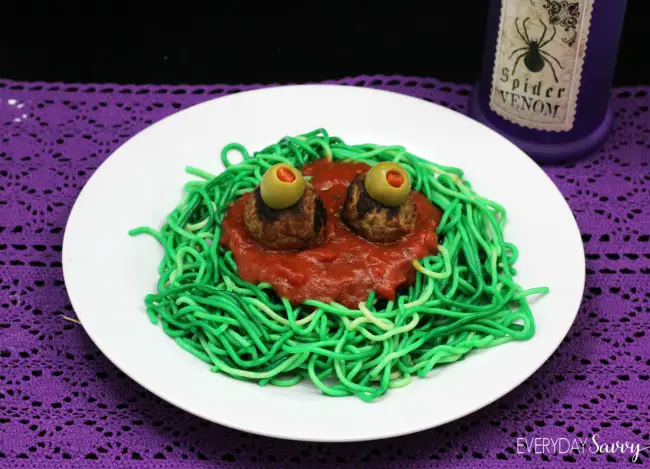 I love this Spooky Spaghetti recipe! The colors are awesome and the eyes add a special creepy, Halloween touch for this Halloween dinner recipe.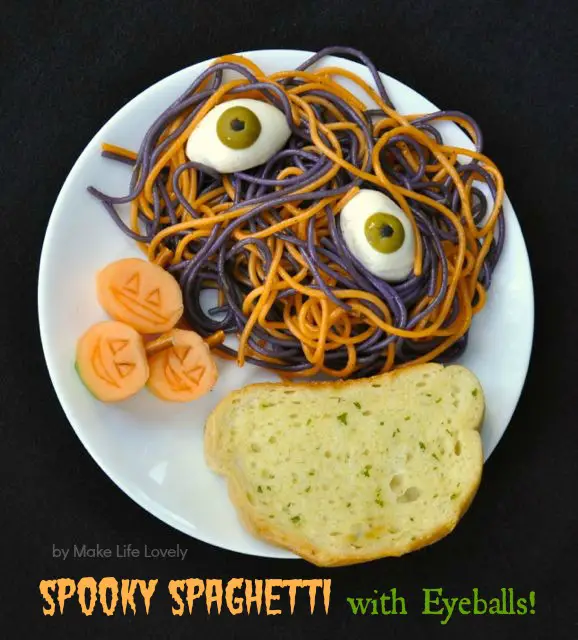 Ever the perfect party planner, my girl Britni, at Play Party Plan dishes up a fun and creative make your own jack-o-lantern pizza party idea with her mini pizza pumpkins.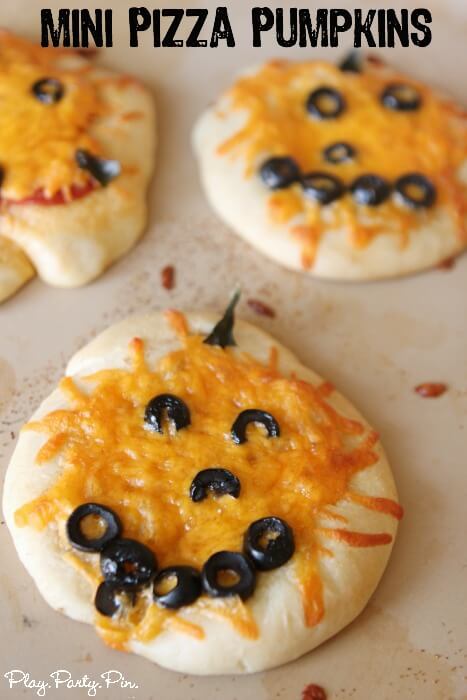 My daughter loves fish sticks and she'd be down for these adorable Fish Stick Mummies. Perfect way to get the kids to have a little protein with their Halloween dinner.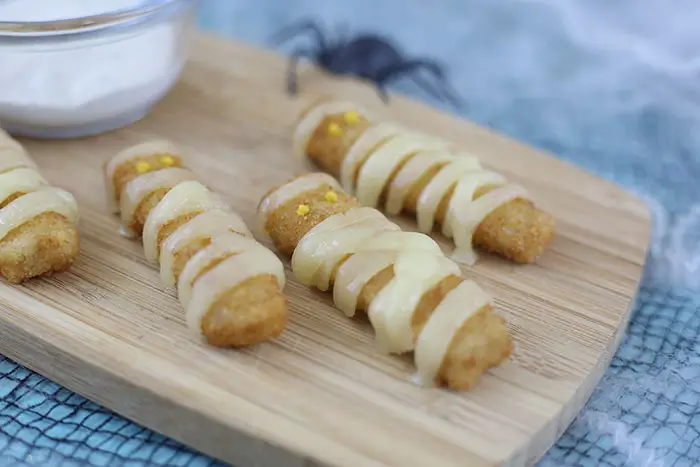 I can image doing a find the ghost Halloween party game with this skillet pizza. Can't you?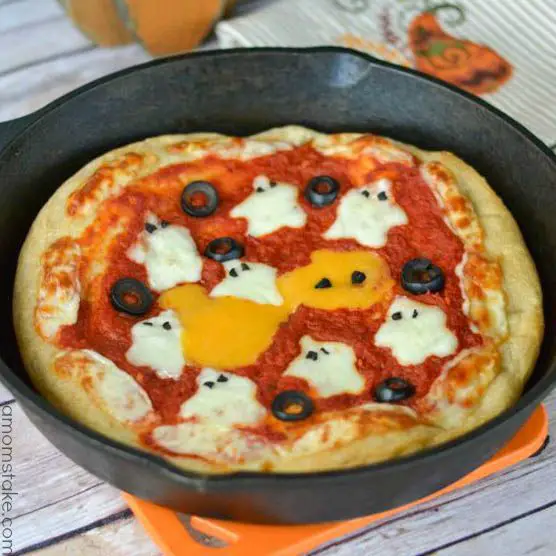 How cute are these little ghost sandwiches? I love them and I think my kids would get a kick getting these for Halloween lunch.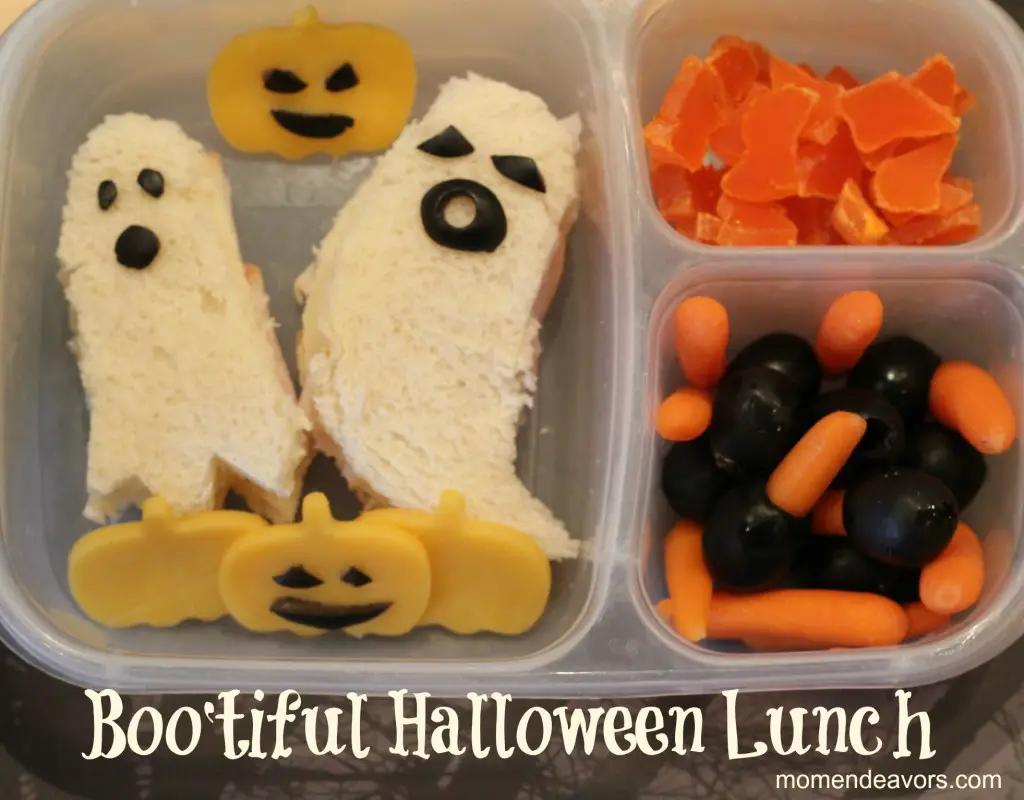 Okay I'm all ready to go with these Halloween meal ideas now. I'm definitely going to plan a perfect Halloween shin-dig. Maybe I'll invite the kids or maybe I'll do a moms only party! Now that would be fun.