I'm a sucker quotes and even bigger sucker for romantic quotes. In high school I had a notebook that I wrote quotes in; it was primarily made up of break-up quotes but still they were romantic. You can use these in a love letter, a homemade card or, my personal favorite, on your social media accounts like Instagram. If you like quotes as much as I do check out my Marvel inspirational quotes, Thanksgiving quotes and Christmas quotes.
As an Amazon Associate I earn from qualifying purchases.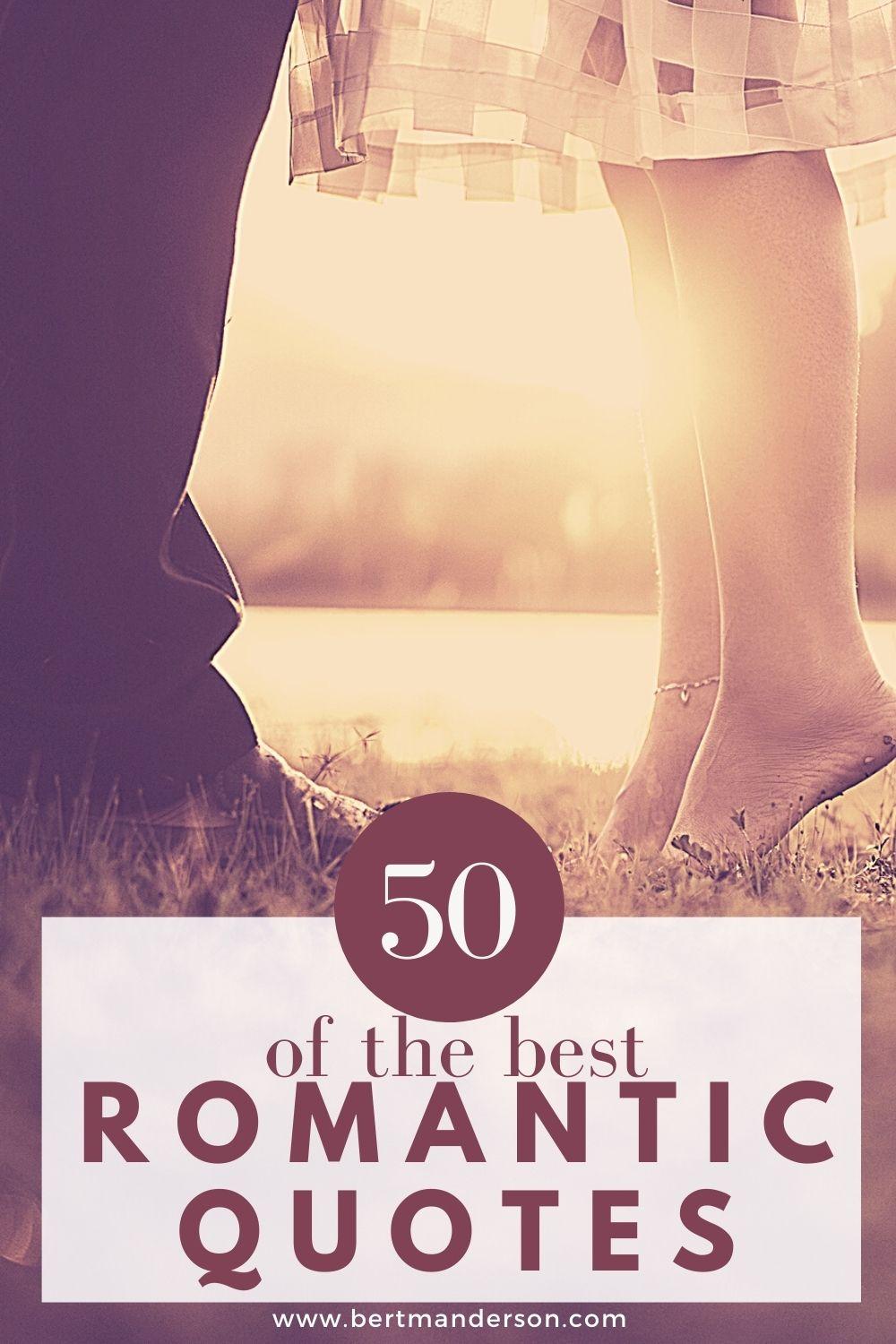 We are a participant in the Amazon Services LLC Associates Program, an affiliate advertising program designed to provide a means for us to earn fees by linking to Amazon.com and affiliated sites.
50 of the Best Romantic Quotes
Whether you're trying to woo someone over, profess your undying love for your spouse, or brighten your significant other's day with some humor you're sure to find a quote to help express how you feel. Sure there's Shakespeare and Lifehouse but there's an entire plethora of love quotes out there waiting to be used.
Inspirational Romantic Quotes
"The best love is the kind that awakens the soul; that makes us reach for more, that plants the fire in our hearts and brings peace to our minds. That's what I hope to give you forever." — Nicholas Sparks, The Notebook
"There is my heart, and then there is you, and I'm not sure there is a difference." — A.R. Asher
"All, everything that I understand, I only understand because I love." — Leo Tolstoy
To love is nothing. To be loved is something. But to love and be loved, that's everything." — T. Tolis
"I saw that you were perfect, and so I loved you. Then I saw that you were not perfect and I loved you even more." — Angelita Lim
"You must allow me to tell you how ardently I admire and love you." – Mr. Darcy, Jane Austen Pride and Prejudice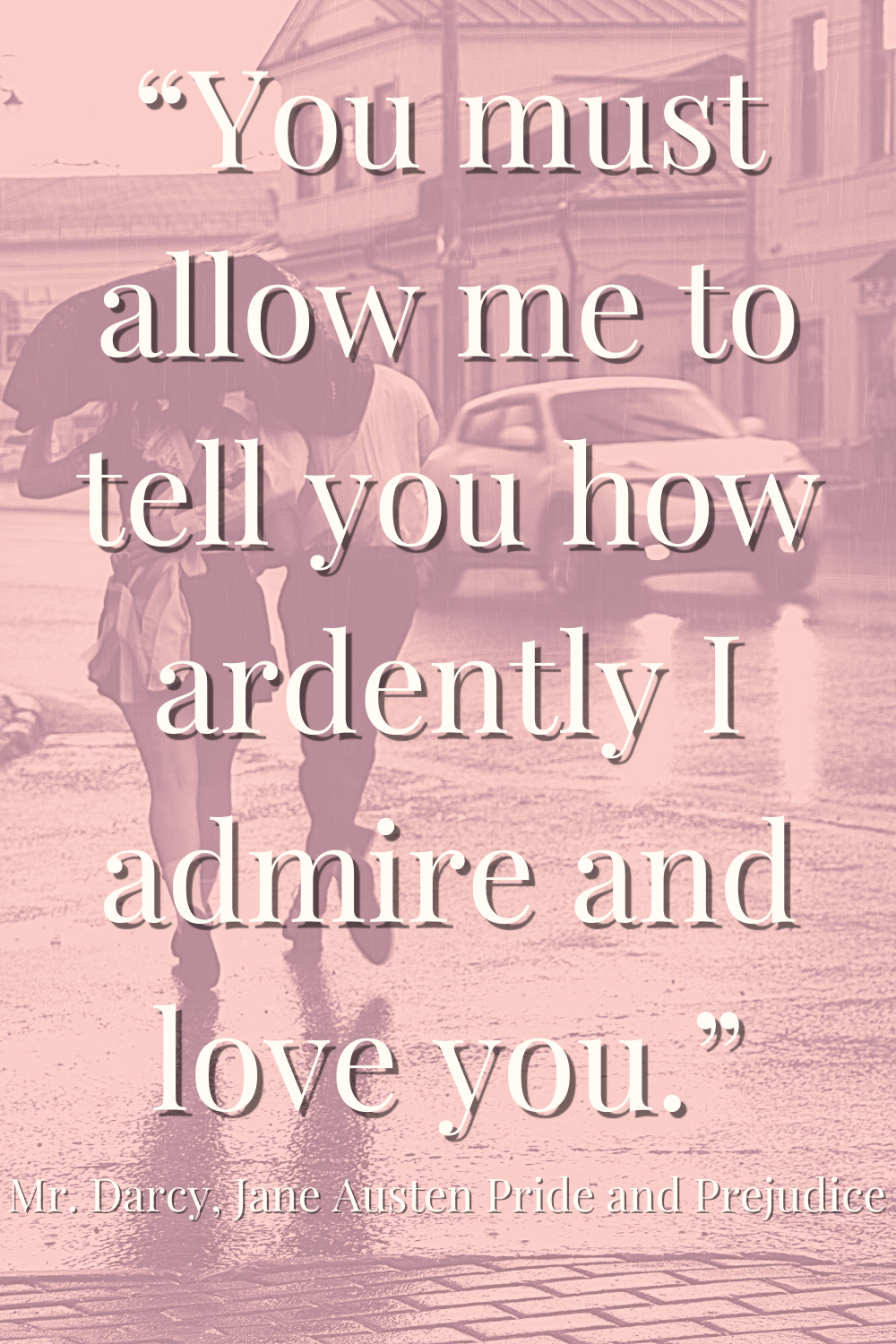 "Maybe the only vow we ever need to offer the one we love is this: I will never, not for a sliver of a second, make you feel alone." — Tyler Knott Gregson
"I've never had a moment's doubt. I love you. I believe in you completely. You are my dearest one. My reason for life." – Ian McEwan, Atonement
"I was his and he was mine, and we were the beginning and middle and end. We were a song that had been sung from the very first ember of light in the world." Sarah J. Maas A Court of Mist and Fury
"He stepped down, trying not to look long at her, as if she were the sun, yet he saw her, like the sun, even without looking." – Leo Tolstoy, Anna Karenina
"We've loved each other so long I've never been a man and not loved her." – Sarah Perry, The Essex Serpent
"Did my heart love till now? Forswear it, sight! For I ne'er saw true beauty till this night." – William Shakespeare, Romeo and Juliet
"Doubt thou the stars are fire; Doubt that the sun doth move; Doubt truth to be a liar; But never doubt I love." – William Shakespeare, Hamlet
"Every atom of your flesh is as dear to me as my own: in pain and sickness it would still be dear." – Charlotte Brontë, Jane Eyre
"I have waited for this opportunity for more than half a century, to repeat to you once again my vow of eternal fidelity and everlasting love." – Gabriel García Márquez, Love In The Time Of Cholera
"Whatever our souls are made of, his and mine are the same." – Emily Brontë, Wuthering Heights
"I am catastrophically in love with you." Cassandra Clare, Clockwork Princess
"The water shines only by the sun. And it is you who are my sun." – Charles de Leusse
When we're together, hours feel like seconds. When we're apart, days feel like years.
"I love you, not only for what you are, but for what I am when I am with you." — Elizabeth Barrett Browning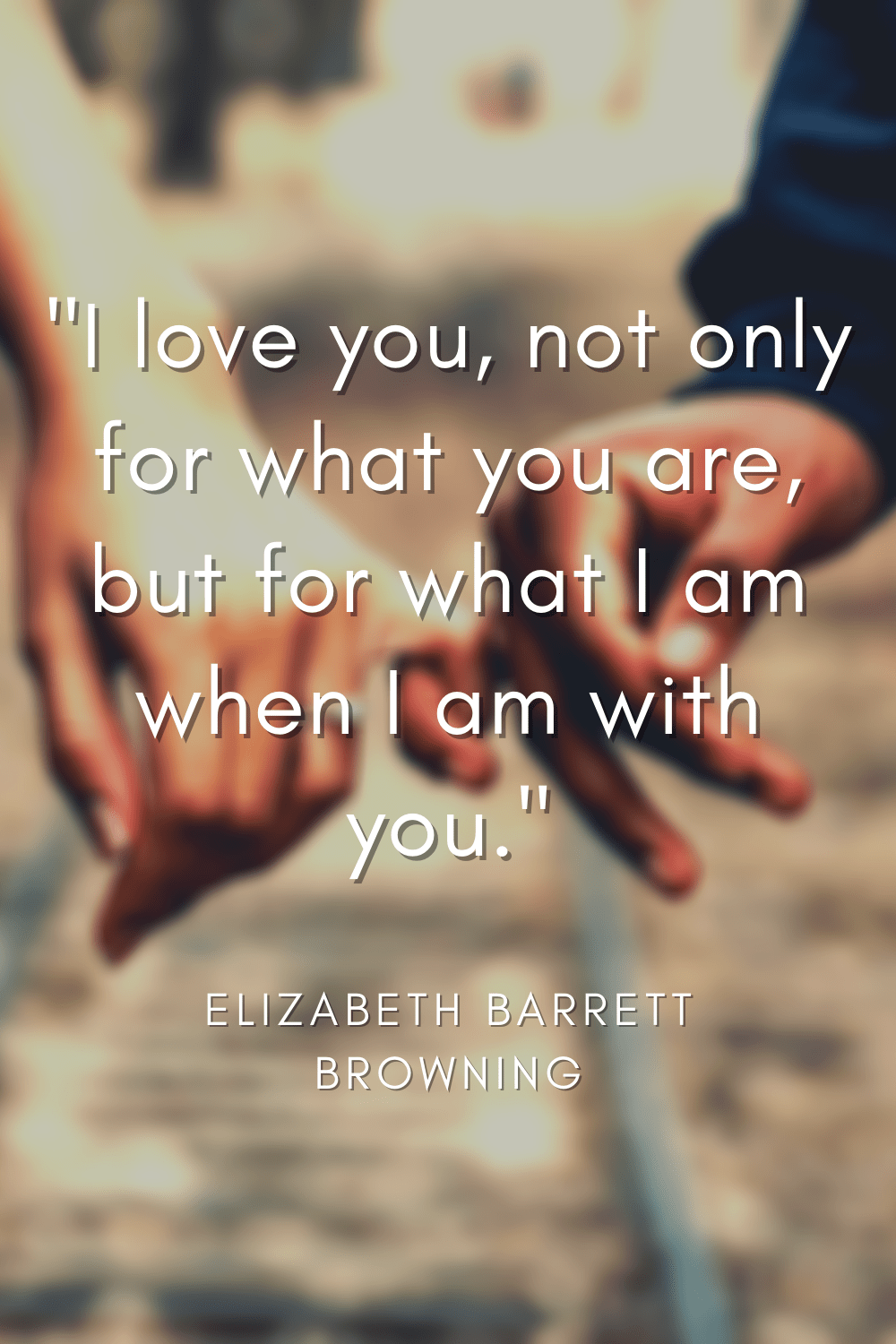 Humorous Romantic Quotes
"Before you marry a person, you should first make them use a computer with slow Internet service to see who they really are." — Will Ferrell
"I love being married. It's so great to find one special person you want to annoy for the rest of your life." — Rita Rudner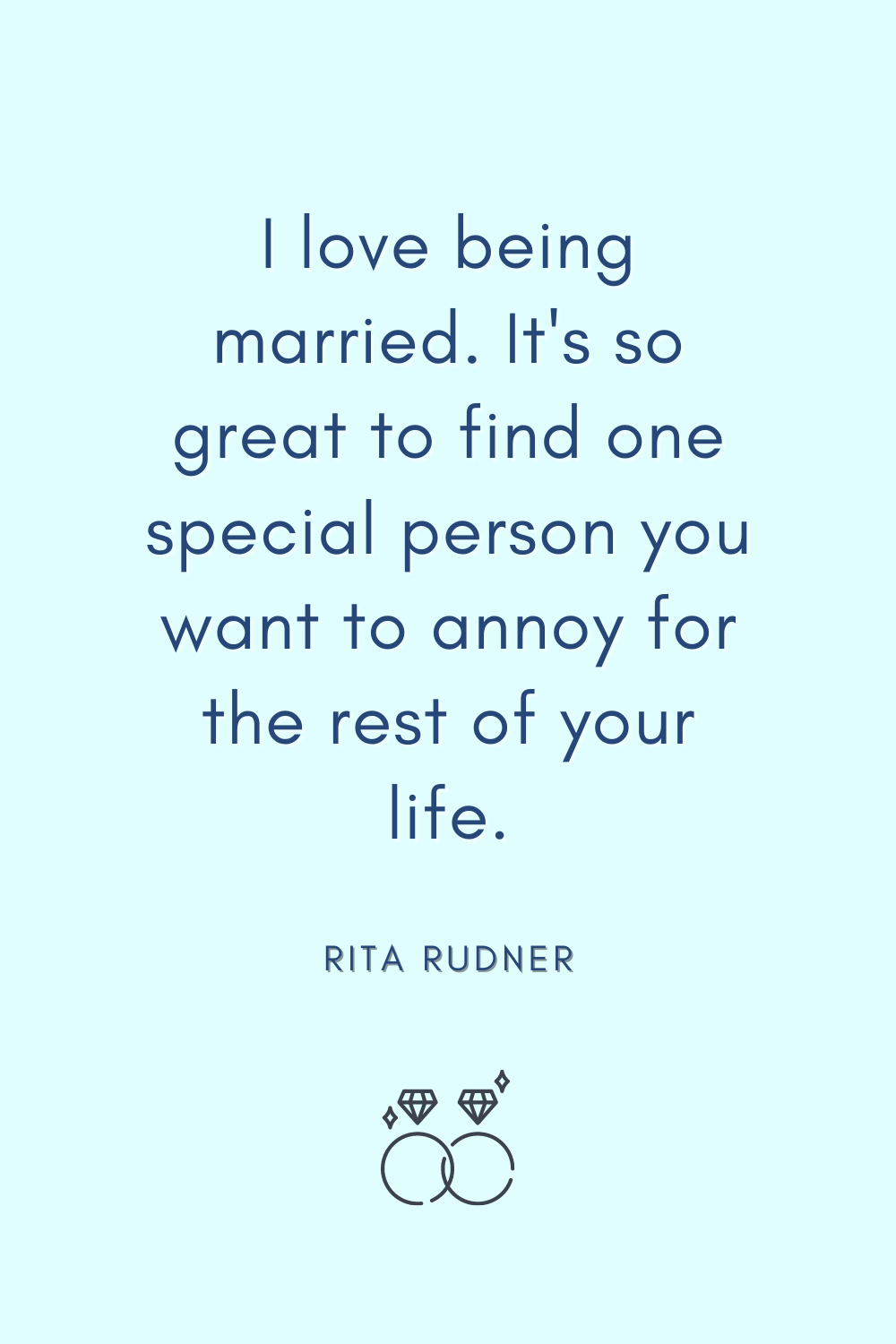 "Love is a lot like a backache. It doesn't show up on x-rays, but you know it's there." – George Burns
"The brain is the most outstanding organ. It works 24/7, 365 from birth until you fall in love." –  Sophie Monroe
You know that tingly little feeling you get when you like someone? That's your common sense leaving your body.
"Love is like war: easy to begin but very hard to stop." – H. L. Mencken
"As a man in a relationship, you have a choice: You can be right or you can be happy." – Ralphie May
"If love is the answer, can you please rephrase the question"? – Lily Tomlin
"Love is sharing your popcorn." – Charles Schultz
I want someone who will look at me the same way I look at chocolate cake.
I love you with all my belly. I would say heart, but my belly is bigger.
I love you so much I'd fight a bear for you. Well not a grizzly bear because they have claws, and not a panda bear because they know Kung Fu. But a Care Bear, I'd definitely fight a care bear for you.
Everyday I fall in love with you more and more. Except yesterday… yesterday you were pretty annoying.
Romance is the icing, but love is the cake.
We're dreaming of one another despite being wide awake.
Adorable Romantic Quotes
I Want To Be Your Favorite Hello And Hardest Goodbye.
I want to be the reason you look down at your phone and smile. Then walk into a pole.
Forget the butterflies. I feel the whole zoo when I am with you.
"Love is a friendship which is set to music" – Joseph Campbell
"I got lost in him, and it was the kind of lost that's exactly like being found." — Claire LaZebnik
Grow old with me. The best is yet to come.
"It was love at first sight, at last sight, at ever and ever sight." — Vladimir Nabokov, Lolita
"Better than I was, more than I am, and all of this happened by taking your hand." — Tim McGraw, "It's Your Love"
"If you live to be a hundred, I want to live to be a hundred minus one day, so I never have to live without you." — A.A. Milne, "Winnie The Pooh"
"When I saw you I fell in love, and you smiled because you knew." — Arrigo Boito, Falstaff
"You should be kissed and often, and by someone who knows how." Margaret Mitchell, Gone With The Wind
I love you more than coffee, but please don't make me prove it.
You're the cheese to my macaroni.
Besides chocolate, you're my favorite.
It's amazing how one day someone walks into your life, and then the next day you wonder how you lived without them.
I still get butterflies even though I've seen you a hundred times.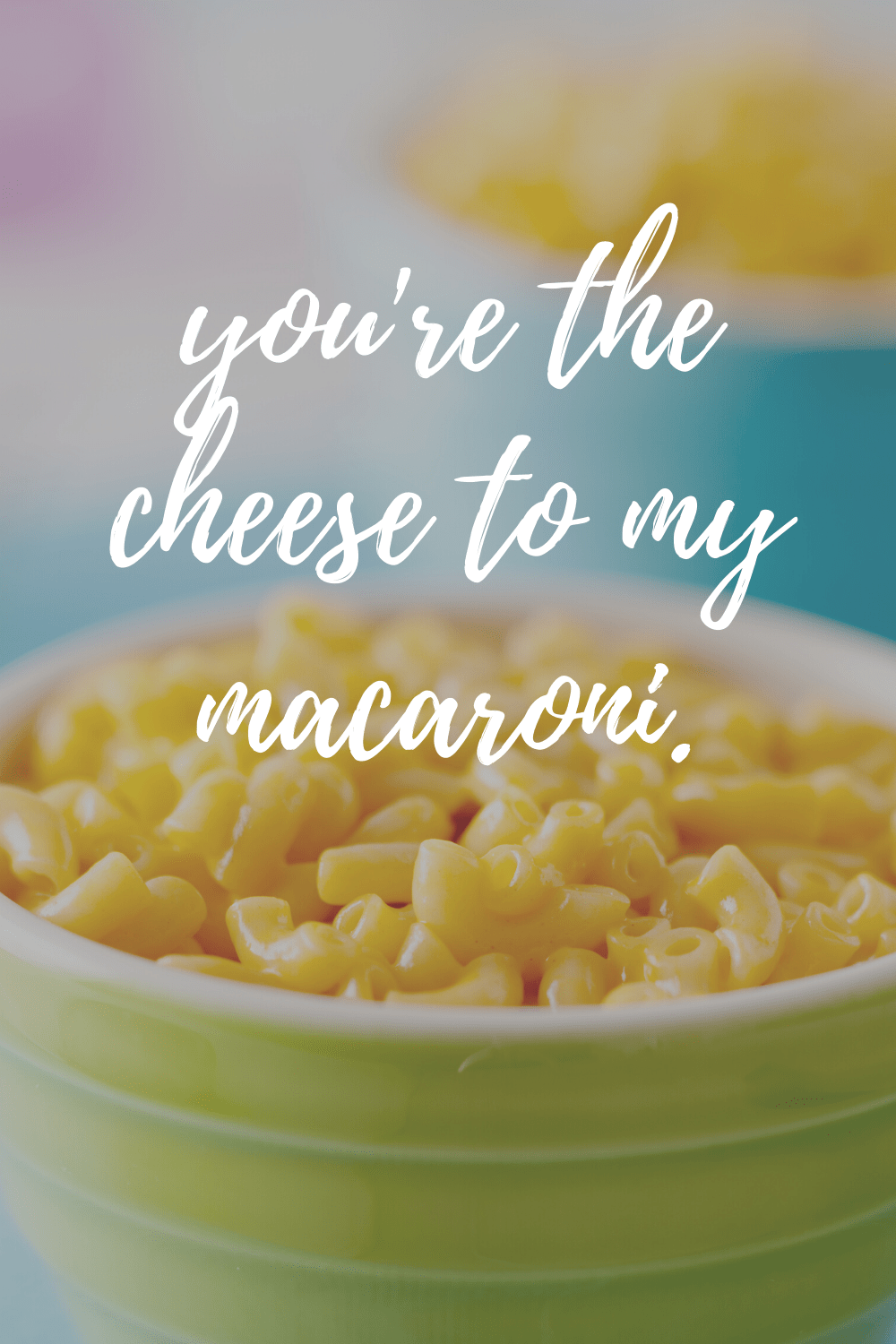 Instagram Captions and Hashtags for Valentine's Day
You can use any of the quotes or captions I used before this for your Instagram caption. If you're looking for a good Valentine's Day hashtag to use on Instagram, the key is to do a little research in the app and choose a hashtag that doesn't have millions upon millions of uses. You want to use a hashtag that has about 10,000 to 100,000 users using it; that way you can be found by people who have similar interests to you. Here are a few to get you started.
#valentinesdayquotes
#valentinesdayiscoming
#relationshipgoalsachieved
#relationshipsmatter
#relationshipsquotes
#cutelove
#cutelovestory
 #loveisloveislove
#loveislovely
#lovequotesforher
#lovequotesforhim