How to teach children to overcome fears during Halloween

We are a participant in the Amazon Services LLC Associates Program, an affiliate advertising program designed to provide a means for us to earn fees by linking to Amazon.com and affiliated sites.
As an Amazon Associate I earn from qualifying purchases.
I like Halloween almost as much as the next gal but can I level with you? I hate the scary images that are plastered all over. There's a giant billboard on the highway by my house that we drive by every time we  have to head in to the Twin Cities. What is it? It's this horrid, scary clown, that my three-year-old asks about every time we drive by: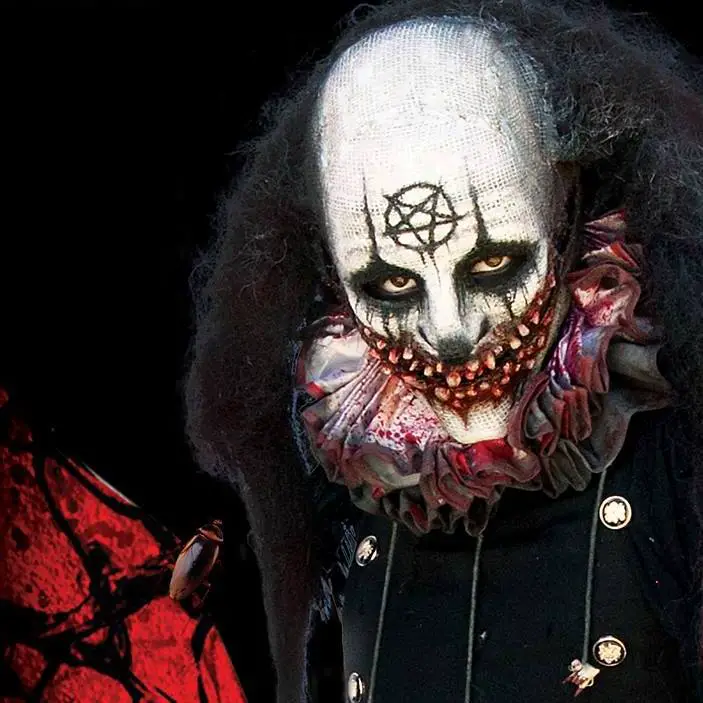 See?! SCARY! Halloween is fun; I love getting dressed up as much as the next girl but there is a scary side to Halloween that you may find yourself needing to navigate this year with your children. How do you do that though? How do you convey to your child that there isn't a boogie man, that scary clown is an actor with face paint wearing a costume?
How to teach children to overcome fears during Halloween?
I was such a fearful child. I was scared of everything and pretty much anything that I saw. I had an overactive imagination (no surprise there, right? I'm a writer after all.) and everything I saw felt incredibly real. Here are some of the ways I've tried to help my kids with the scary things they're seeing this time of the year.
1. Explain how movies whether they're live action or animated work.
There is great power in knowledge isn't there? When I take the time to sit down with my children and say, "Hey, here's how they made it look like Dory was swimming in the water" not only does it show them that not everything that is seen is real but it also gives them the power to see an image, like a scary clown, and remember that it is only a man or woman in a costume. My three-year-old doesn't continually remember this when she sees the billboard, however, with some prompting she remembers that it is a man dressed up just like when she puts on her sister's play make-up.
Some great books and shows to help aid you in explaining real vs pretend are:
Lucy is afraid of dogs, Josh doesn't like to go in the pool, Dan doesn't want the nurse to touch his bruised knee, and Ben is afraid to go on stage in front of people. Follow along as these friends learn that when something scares them, they can take a deep breath and feel brave enough to get through their ordeals.
The cat walked through the world, with its whiskers, ears, and paws . . .In this glorious celebration of observation, curiosity, and imagination, Brendan Wenzel shows us the many lives of one cat, and how perspective shapes what we see. When you see a cat, what do you see?
Can you tell the truth from a tall tale? Spot a phony photo a mile away? Figure out a fib in five seconds flat? Put your amateur detective skills to work in this fun and wacky book. See if the truth triumphs as you encounter suspicious stories, fishy facts, lying lists, and more. You'll also learn about history's greatest hoaxes, secrets behind a good fake, internet urban legends, plus bonus information that will leave you second-guessing everything you've ever read. Complete with awesome photos and hilarious collage art, this is one book that you have to read to believe…or not!
2. Bring your faith into it.
This is by far the biggest help for me when I'm trying to empower my children to tackle their fears. I talk about our Christian faith. It's simple and I feel like sometimes as parents, especially if faith if part of your life, we forget how powerful our relationship with God can be in helping explain the world to our children. When talking about the scary clown she sees on the highway my three-year-old has also been talking about ghosts, a lot. She was watching some Mickey Mouse Halloween show and they told ghost stories that had a ghost or two in it. Ever since then she's fearful of ghosts.
I've been telling her that she doesn't need to be afraid because God will protect her. I've caught her a few times telling her toys the same things I say, "Jesus protects you. Don't be afraid." My favorite Christian media for kids is Veggie Tales. It's funny and really easy to follow. If you're familiar with the show you probably can guess that I'm going to bring up the episode "Where's God When I'm Scared?" Yep, I pull this one out annually for my littles and you should too!
3. Be more aware of the sounds and images your child is taking in during this time of year.
Some people like the feeling of fear and the adrenaline rush that comes with it. There are going to be more commercials out there for scary events like haunted houses, haunted hayrides, etc. Be mindful of what your children are watching on TV. There are more ads for horror movies this time of year too. Be smart. If you're a streaming family like we are this isn't too difficult to monitor. If you have the ability to DVR your child's favorite shows maybe this time of the year you do that so that you can ensure they aren't going to see something that will make them scared. If they do see something scary, talk about it. When my youngest was starting her ghost fear I sat down and asked her what she was seeing that was a ghost. After a few minutes I figured out that she was seeing shadows. Then we had a quick lesson on shadows. I made a bunny for her and a butterfly, we talked about how we make shadows. Remember, there's power in knowledge.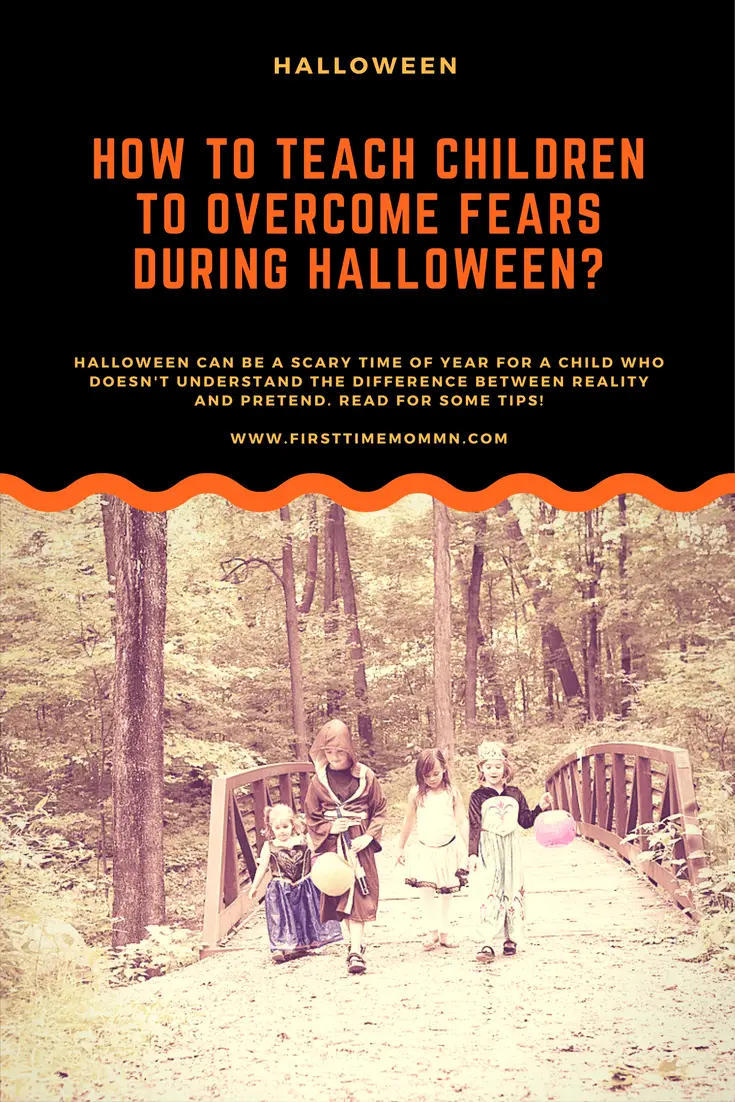 Hopefully this helps curb some of those fears your child may come up with this time of the year. The best thing you can do is empower your child to understand that world around them.
What tips do you have for helping your child overcome fears?