Inspirational Black Moms to Follow
A lot of these are fellow influencers I know in real life so I have been following them for a long time. I love their voice, the information they share whether it's the latest fashion trend or a tip on parenthood. There's a wealth of wisdom, knowledge and inspiration from these Black moms.
As an Amazon Associate I earn from qualifying purchases.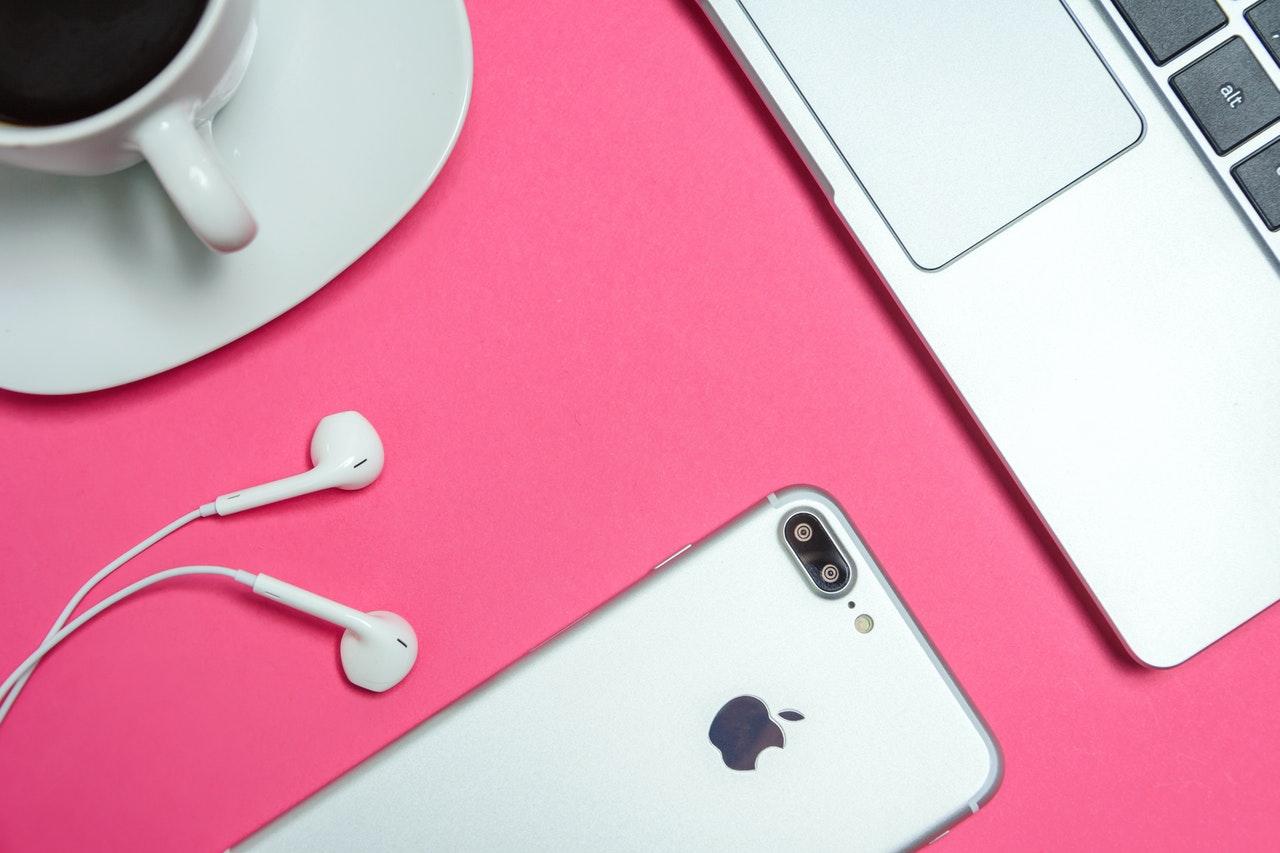 Black Moms you need to follow
Brandi Riley – Author of Just Us Girls: A Shared Journal for Moms and Daughters and Mama Knows It All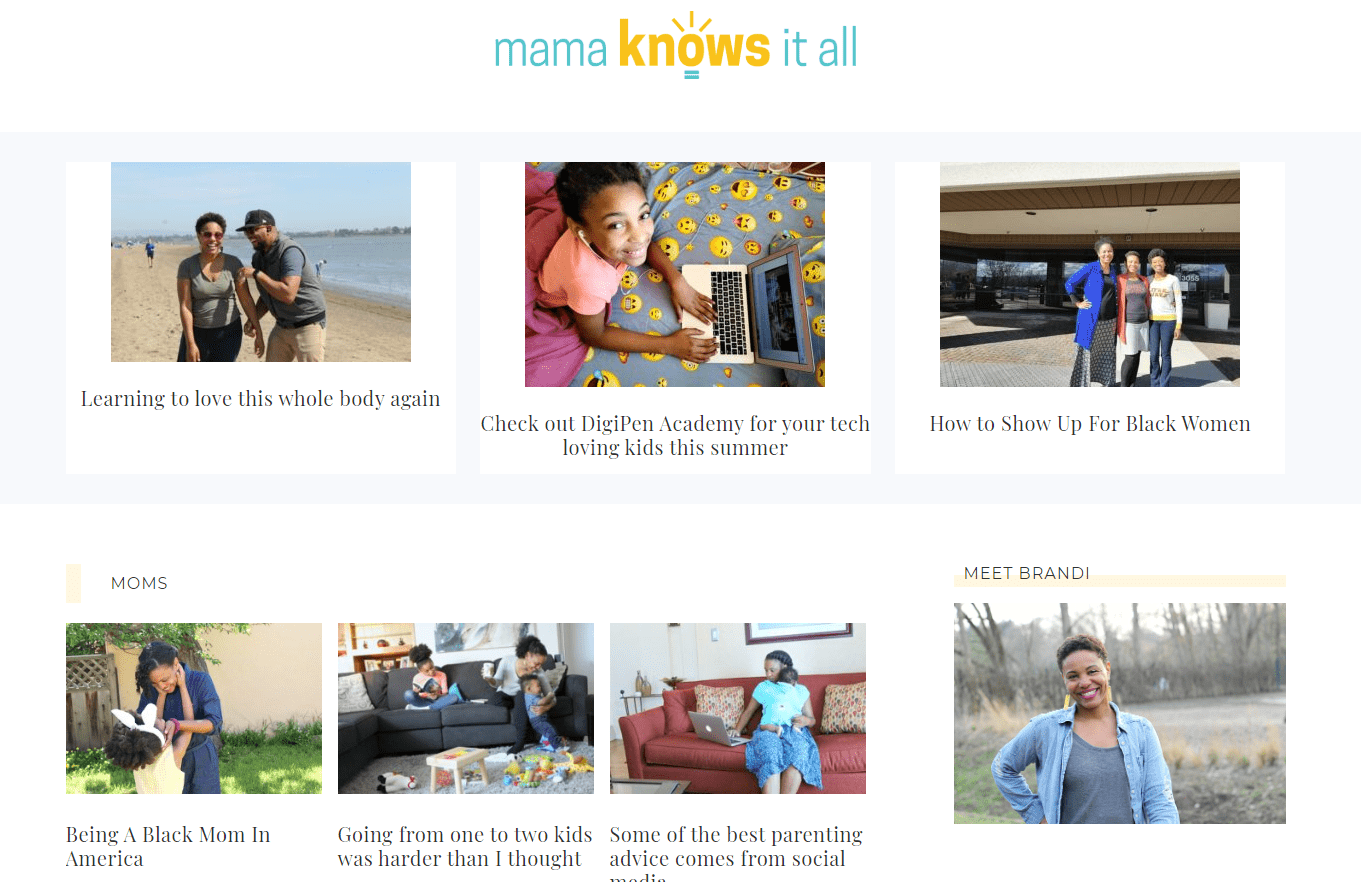 Brandi has had a profound affect on my life both in the business world and personally. Her writing is beautifully crafted and honest. She has the ability to put into words what I feel as a mom. Follow her blog, buy her book Just Us Girls: A Shared Journal for Moms and Daughters, and follow her on Instagram. Plus if you're a hopeless romantic you have to read about how she met her husband, Terrence, and fell in love.
Tomika Bryant – Life in Pumps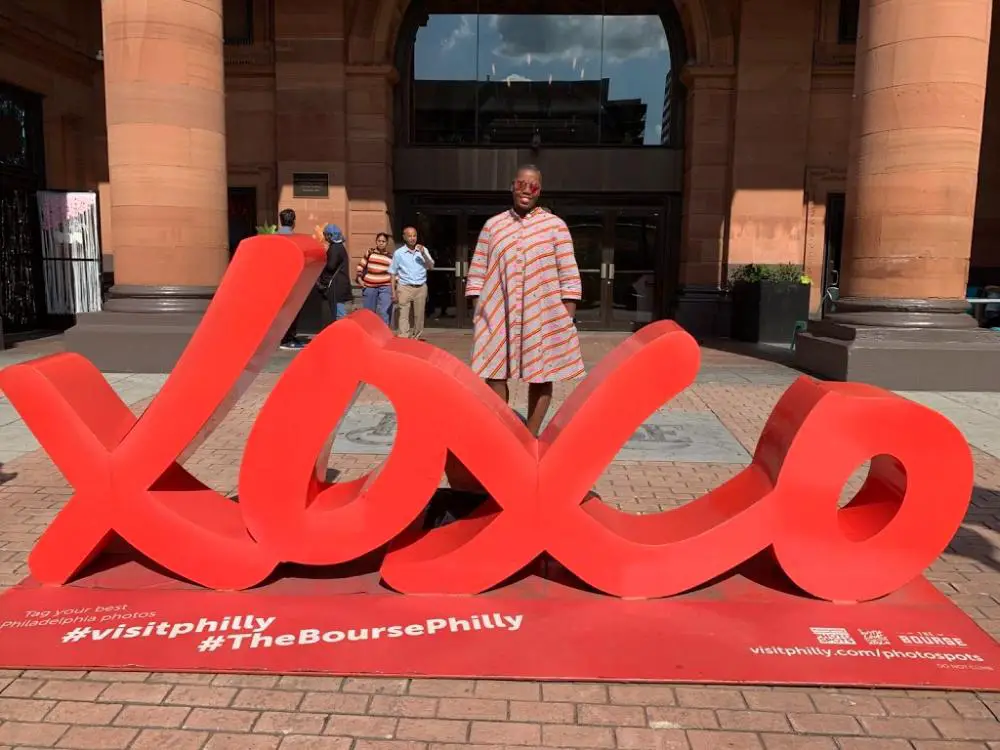 When you look at Tomika Bryant's Instagram account you will see class, fashion and beautiful shoes!! Tomika also shares my love of whole foods and a crunchier lifestyle; she is a five year cancer survivor which is where her knowledge about leading a cleaner lifestyle with the products she uses. Life in Pumps is empowering for women whether it's body positivity, gardening, travel, entertainment or fashion. Check her out, watch her videos (she's hilarious and fun) and learn.
Ari Adams – Love Peace and Tiny Feet & CEO of ShiftCon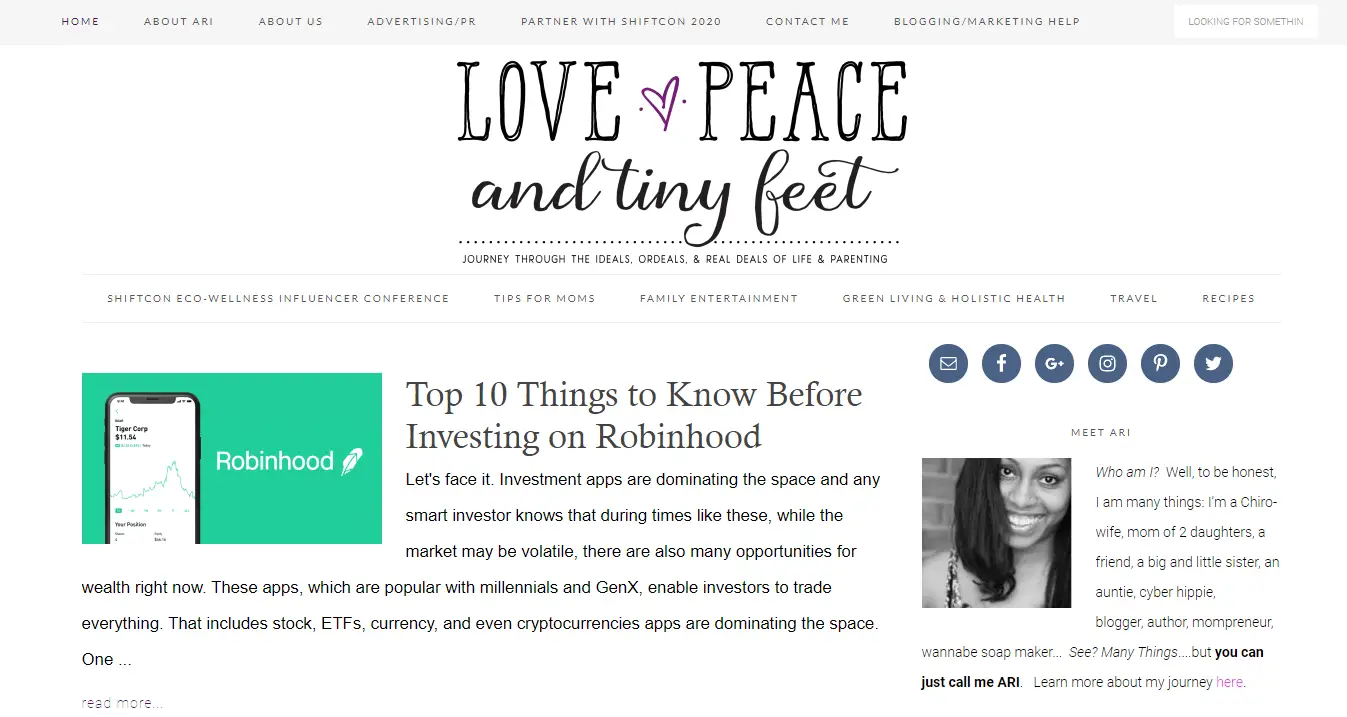 When I first met Ari we talked about essential oils; a girl after my heart who doesn't look at me like I have two heads when I talked about natural remedies. If you like a greener, cleaner lifestyle definitely follow Ari's blog and Instagram. She's also a boss. She's the CEO of ShiftCon, an eco-wellness influencer conference. A lot of major brands and influencers in the eco-wellness industry attend the conference.
Dellah's Jubilation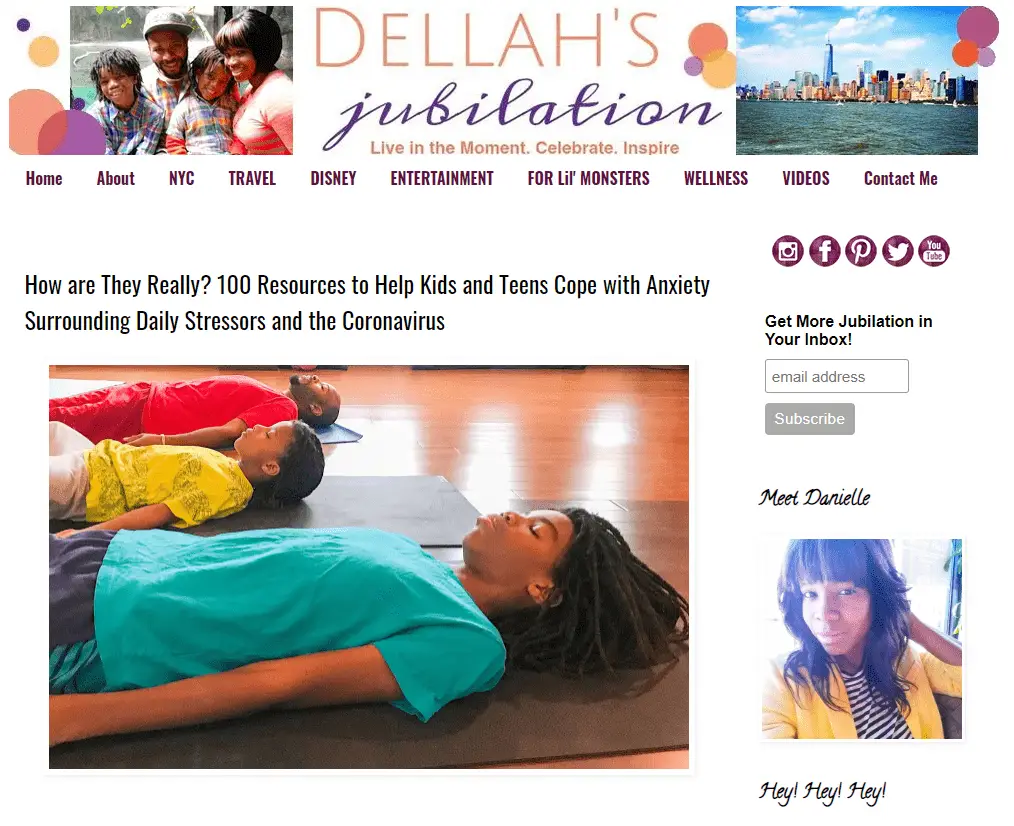 Specifically I like this article on Dellah's Jubilation about helping your kids and tweens deal with anxiety. My middle child really struggles with anxiety so any tips I can grab are always a huge help to me. Plus she has other  articles on fun family things to do from Disney reviews to game nights.
Moms 'N Charge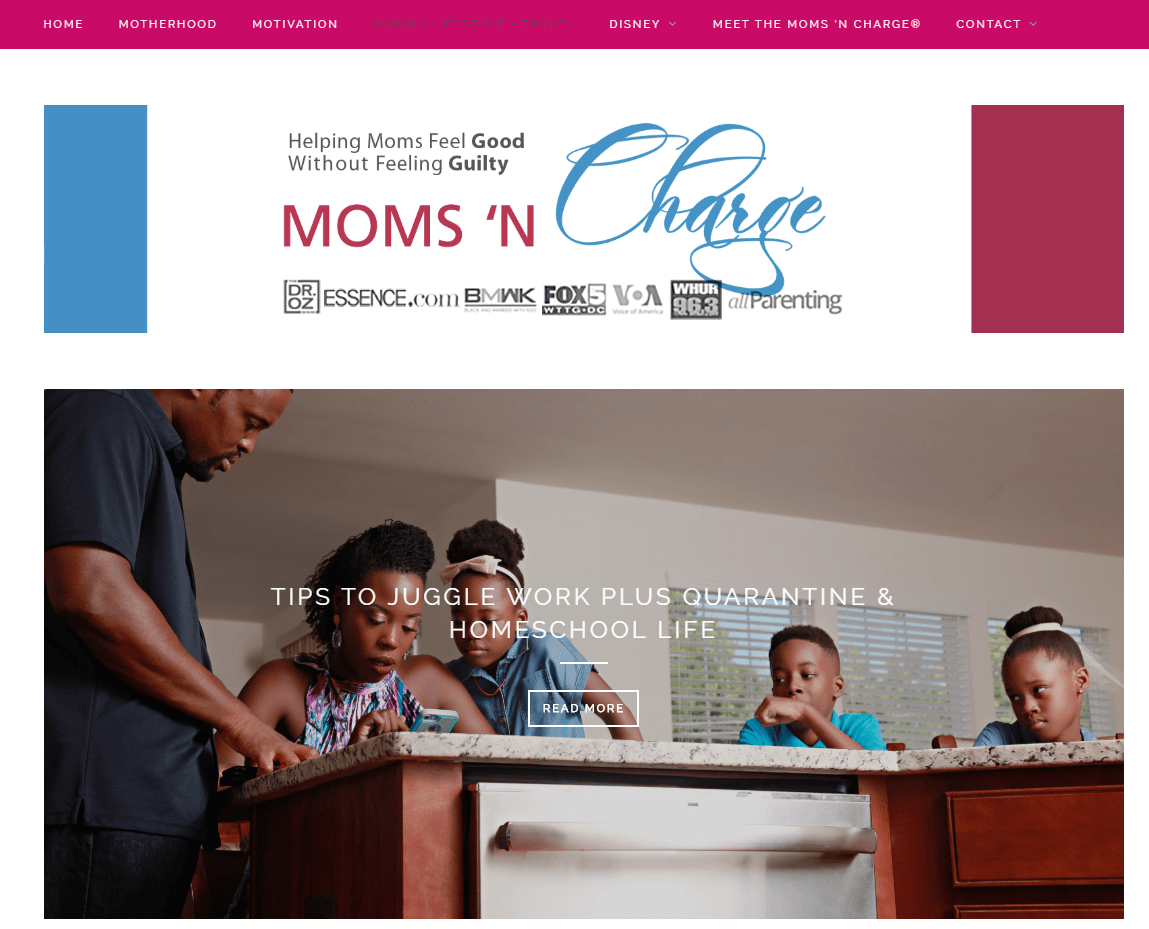 I met Christine on a press trip to Pixar Studios for INCREDIBLES 2. She has this infectious laugh and smile when I think about her I just remember all the laughter we shared. She also has a really great blog where she helps moms figure out how to love themselves first. (wink wink…very similar to Me Before Mom, huh?) She also has a media group called Purpose Driven Media Group where she helps entrepreneurs navigate social media. Oh and her kids are crazy talented (apple does not fall far from the tree does it?). There is so much content on her site that I'm honestly not doing it any justice so you need to follow her…like now. Moms 'N Charge and on Instagram @momsncharge.
Cleverly Changing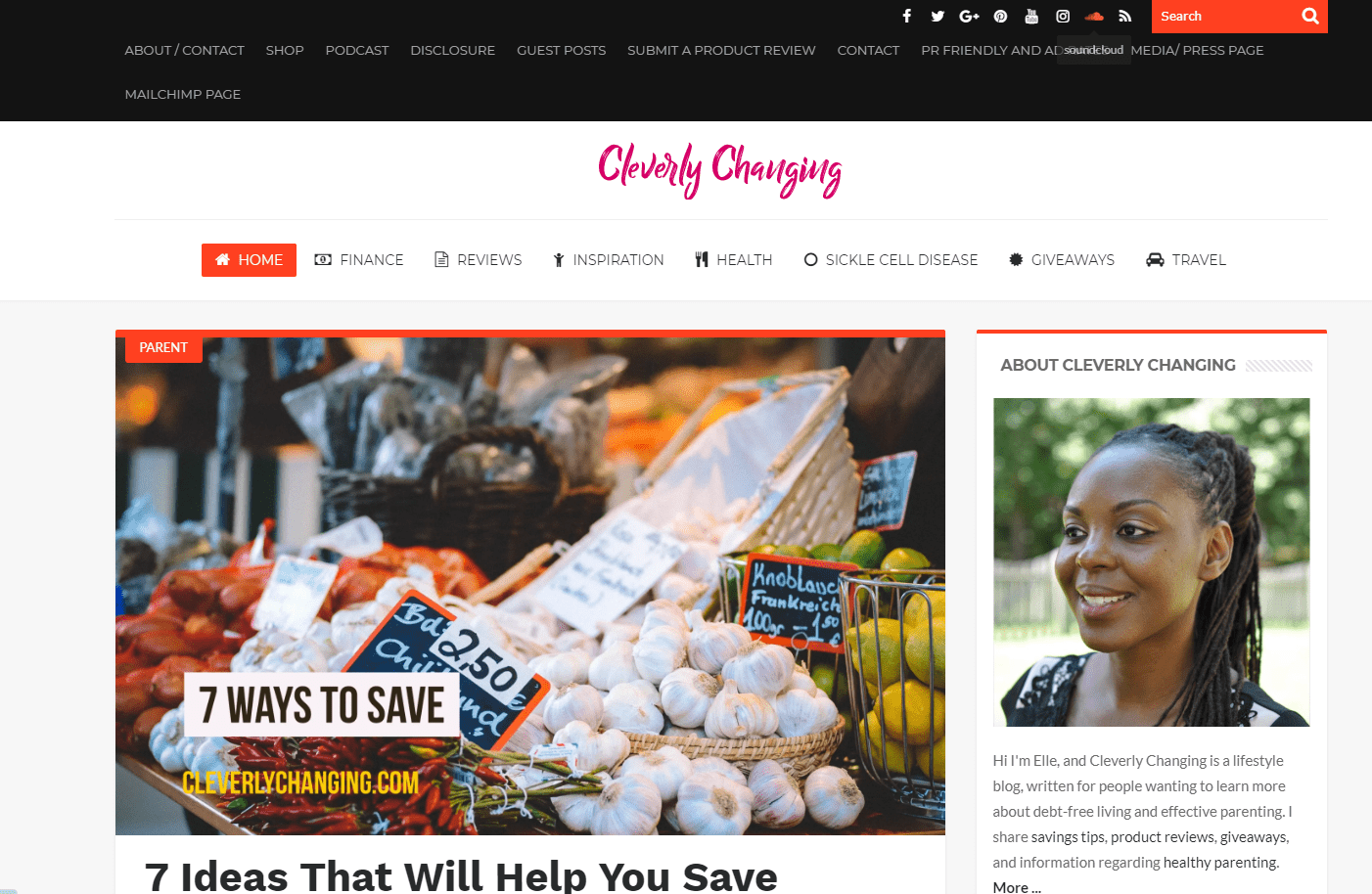 Cleverly Changing, challenges the reader to "live cleverly, changing when necessary". Elle's blog focuses on experiences and has a lot of tips when it comes to debt-free living, health and motherhood. There's a wealth of information on her site. One article that I read recently that I have to share with you is Why is the Nation on Fire. She also has a podcast you can listen to.
Mom on the Move – Anitra Allen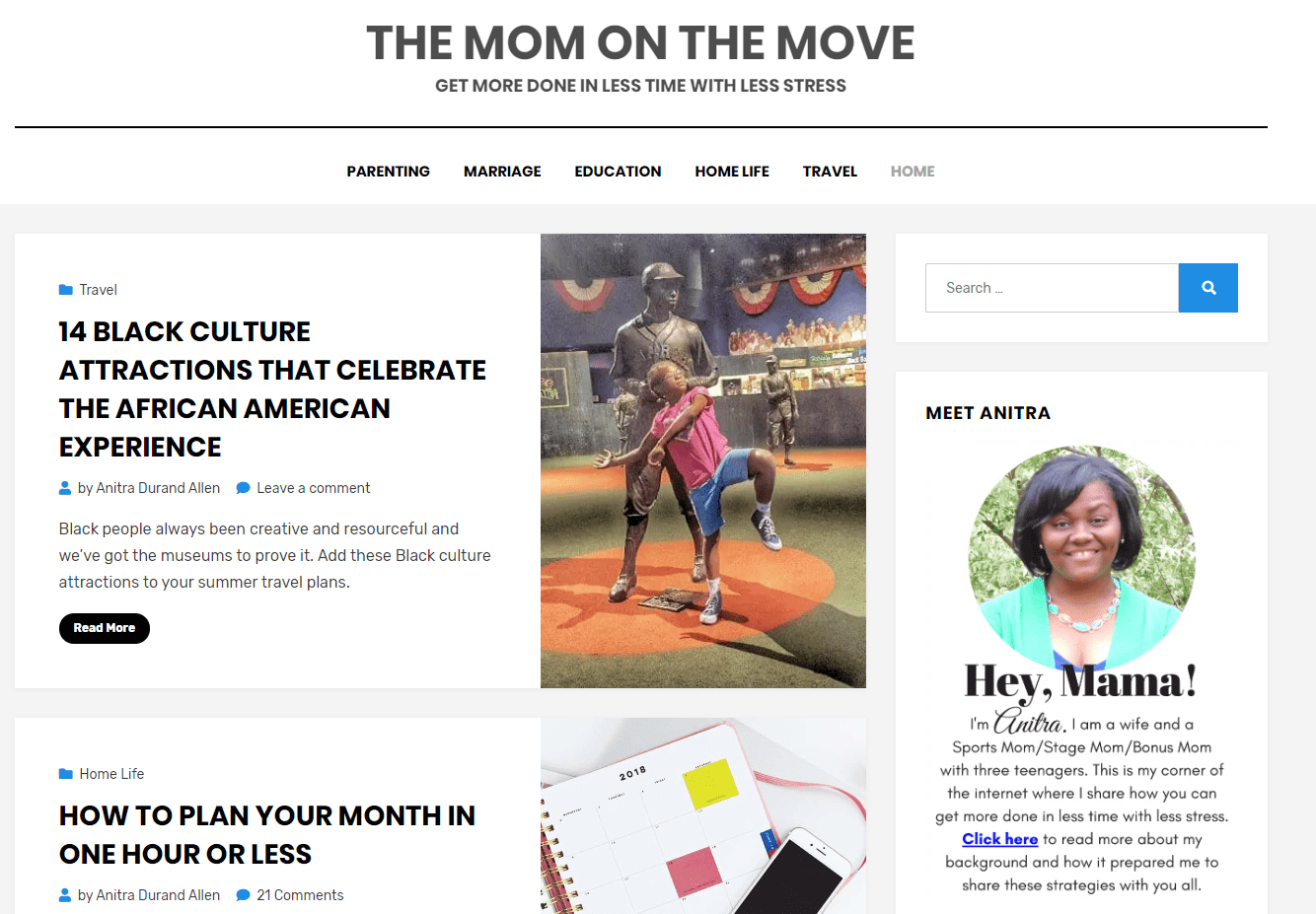 Anitra has talented kids. I mean really talented and yet her kids are grounded. If you have a child or teenager (she talks about her teens a lot which isn't as easy to find in the blogosphere as your typical mommy blogger) she's your gal for advice and shared experiences. She also talks about her marriage which I appreciate. Check out her blog The Mom on the Move and she has a store with a good resources for families, Blissful Family.
Black Coffee w/ White Friends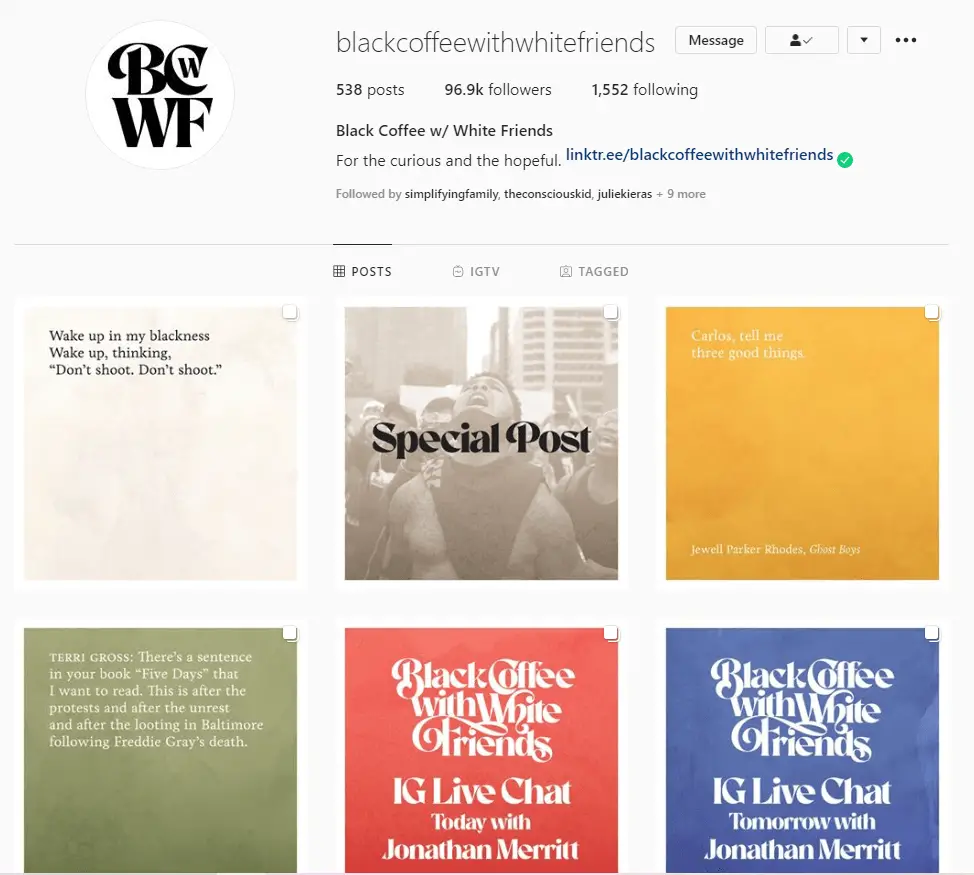 Simply put, "for the curious and the hopeful". This account is visually appealing and full of good insight. The link in their bio is chalk full of resources. Follow them on Instagram @blackcoffeewithwhitefriends.
FaithFueled Mom – YouTube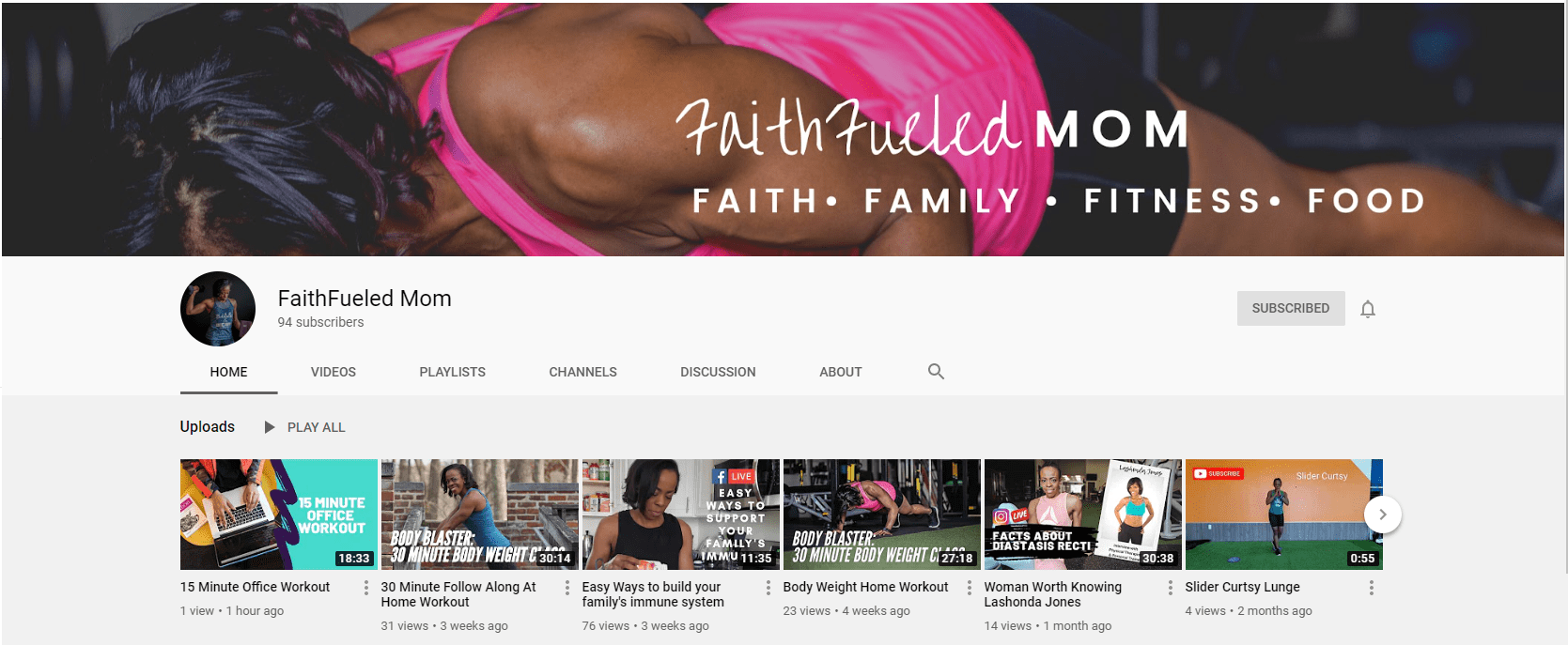 I love fitness and being away from my gym during quarantine was terrible. I really like De's voice and how she incorporates her faith with her passion for fitness. I'll definitely be doing some of her workouts the next time I'm away from my gym. Subscribe to her YouTube channel so you don't miss a workout.
4 Hats and Frugal – Amiyrah Martin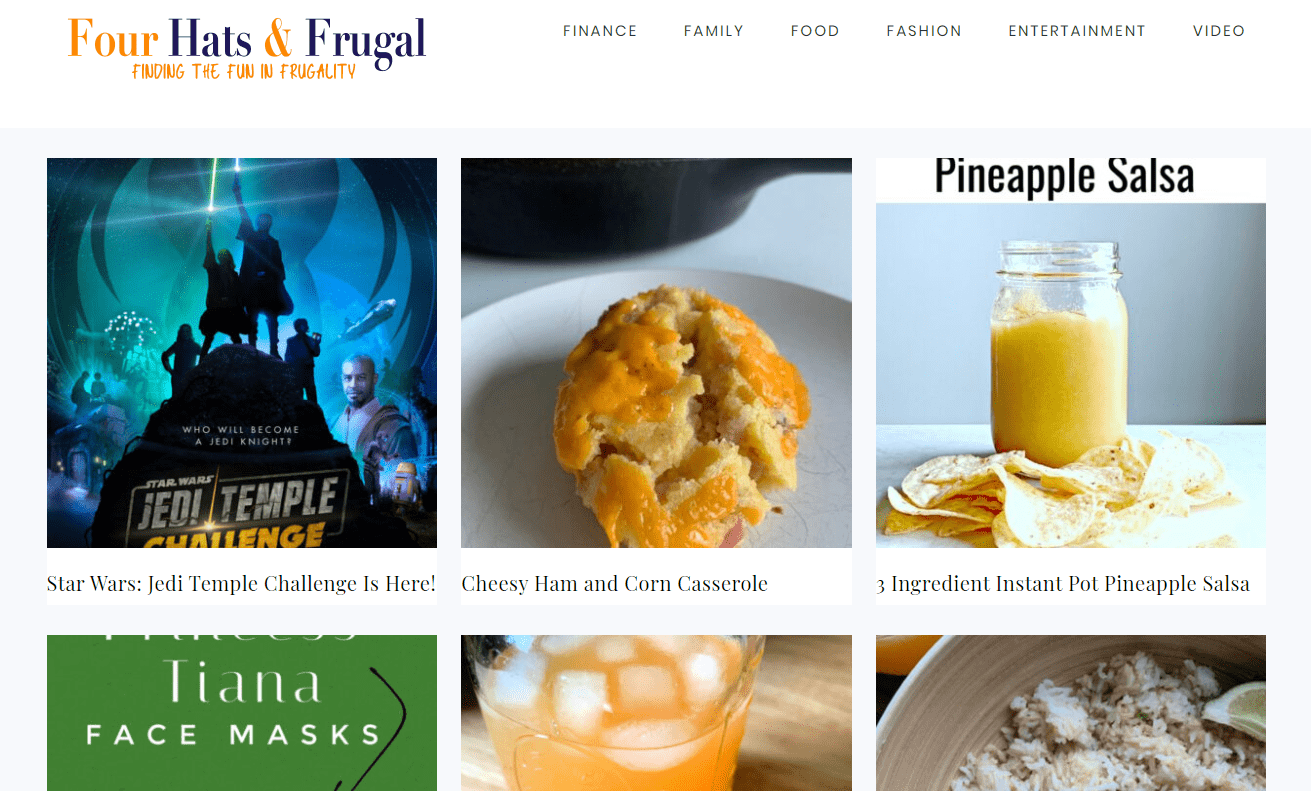 If you want to be encouraged to love yourself and who are you right now, if you like dancing a little bit with your morning coffee, and if you want some seriously smart money tips, you'll find all of that and more on 4 Hats and Frugal by Amiyrah Martin. She shares my love for all things STAR WARS which is not all that common for us girls to find. I really love Amiyrah's writing and found this article on how to teach your child to be an advocate so helpful. Also follow her on Instagram for her coffee songs @amiyrahmartin_
Are Those Your Kids?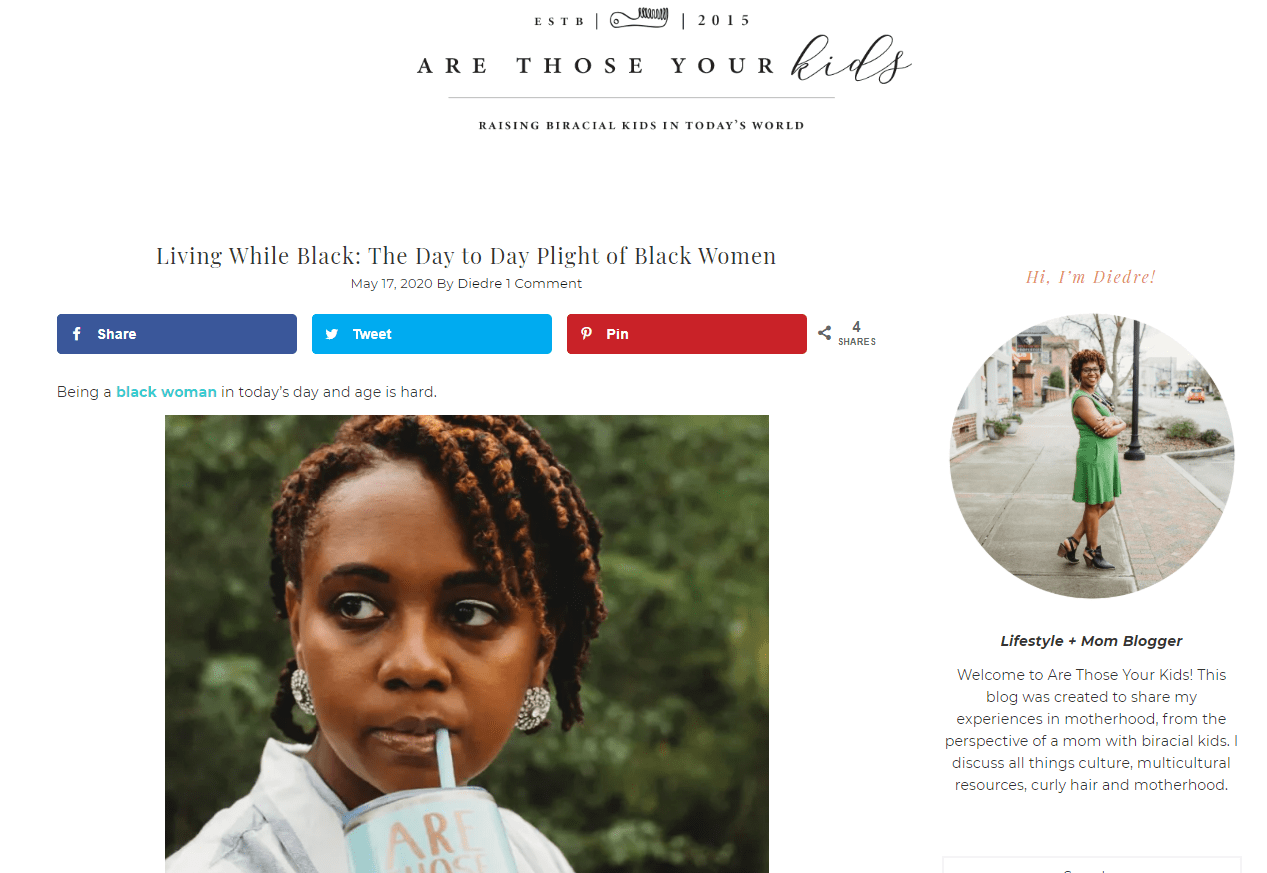 I met Diedre a few years ago in a mastermind kind of group and she is wise beyond her years. As a middle school guidance counselor she has a way of helping you understand developmentally what's going on with those awkward tween and teen years. She also speaks candidly about race and life in an interracial marriage. I love her most recent article Living While Black: The Day to Day Plight of Black Women. Check her out on her blog and her Instagram @arethoseyourkids.
Stacie Raye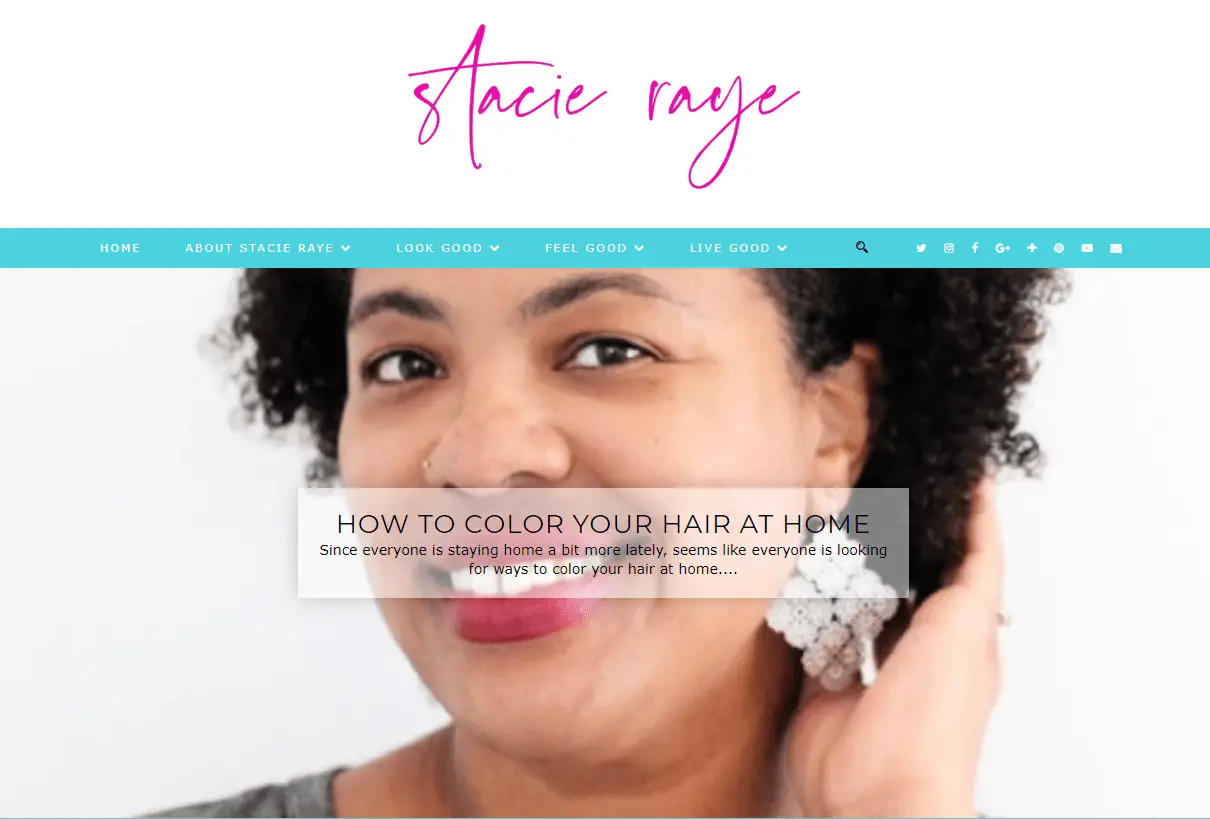 Fellow Twin Cities blogger, Stacie Branson, and I met a blogger event a few years ago. Stacie Raye is a lifestyle blogger, specializing in fashion and beauty that doesn't break the bank. She's a mom and has adorable grandchildren. Read her blog and follow her on Instagram.
Do you know of other inspirational Black moms that should be added to this list? Let me know, I'm here to listen.