How can I decorate my home office?
Do you need to decorate your home office? Most of us have been working from home now for a while now. I've always worked from home but I haven't always had a home office. I certainly didn't care how my home office was laid out. Now that everyone else is working from home, I decided I needed to decorate my home office too! If you're a working mom look at these positive affirmations for working moms and how to have a positive work-life balance.
As an Amazon Associate I earn from qualifying purchases.
How can I decorate my home office?
Right now my home office also doubles as a guest bedroom. I don't anticipate that ever changing, at least not in the near future, so how I decorate my home office has to also suit hosting a guest.
Since I'm using a guest bedroom I could go for something that has a smaller writing desk, one that doesn't make the room look tiny. A writing desk is a simple piece of furniture, usually with a desktop and at least one drawer. I love the look of these writing desks.
As an Amazon Associate I earn from qualifying purchases.
You could always upcycle an antique table, it's not as ergonomically correct for proper posture. That's definitely taking the home office decor up a notch!
What Colors are good for a home Office?
Right now gray and white are all the rage for home decor but what about your own office space? What is the best color to paint your home office? I love looking to Havenly for design inspiration. They have a wealth of knowledge and tons of designers so you can find a designer that fits your style and look at the rooms they've designed.
Blues are Calming
It's all about the blue this year. A calming atmosphere can create a productive workspace. I think the key with having blue in your office is that you want to choose a light and airy tone so that you aren't tempted to take a nap when you should be working. I, of course, have never ever done that (yeah right)! *wink wink nudge nudge* Even though that light and airy feel is all the rage right now that doesn't mean you need to be afraid that it will disappear like the remakes seen on Trading Spaces.
Walnut Brown creates a cool atmosphere that is classic yet updated.
Decore Design Trends says that if you want to focus in your home office the key is to choose a color that is cooler so you can concentrate such as walnut brown.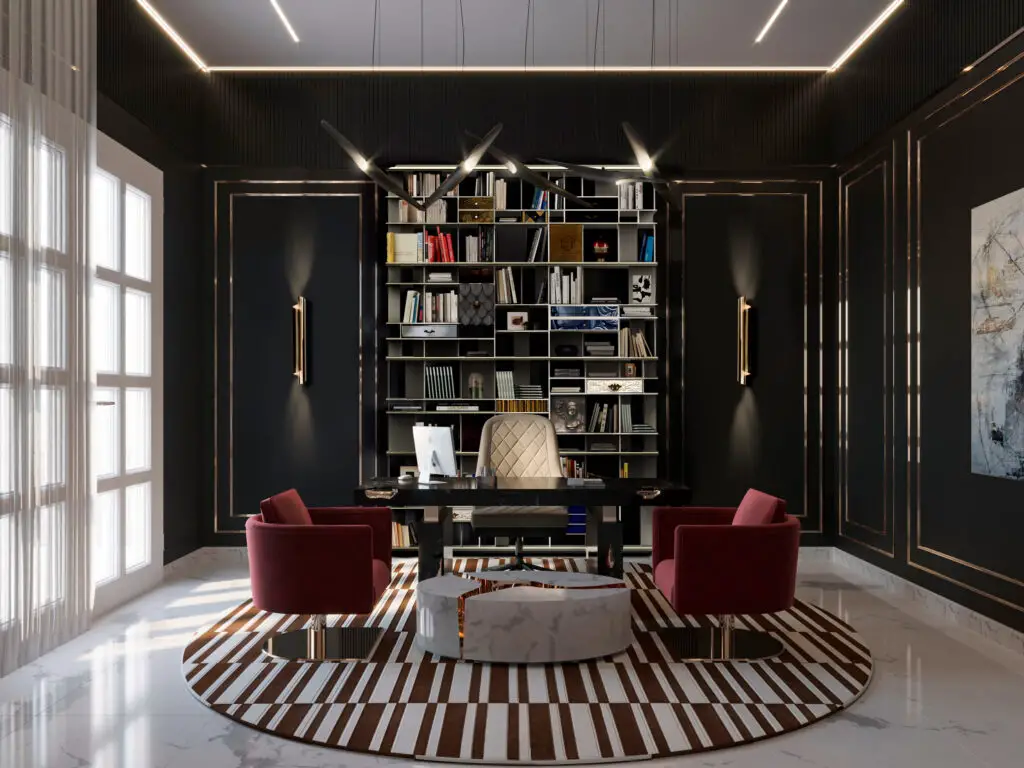 Beige is not Boring
If you want warm and cozy, beige is definitely a way to go without it being too boring or too dark. The key is to make sure you have a lot of natural light. I love this color from Clare.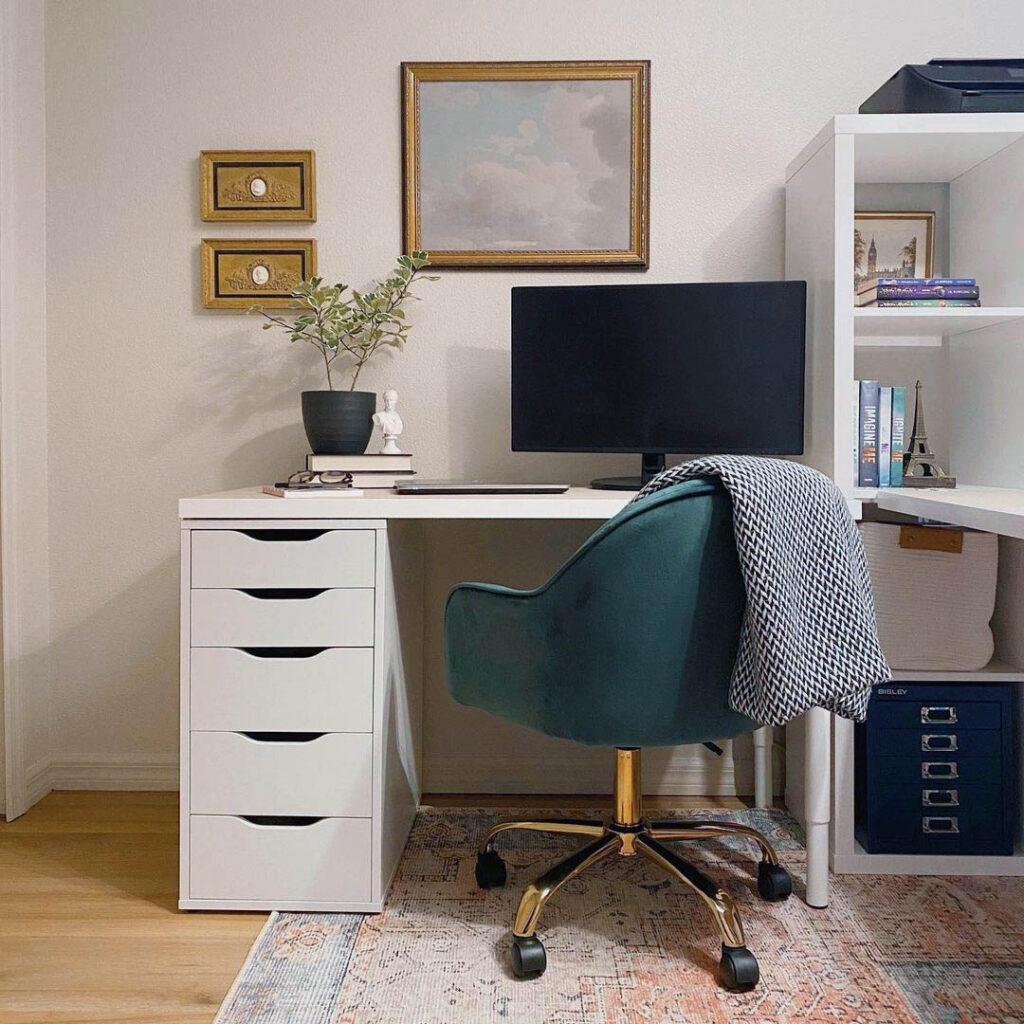 How can I organize my home office?
One major setback in working from home is not being organized. Whether it's not being organized with your time or your workspace, it can be a big distraction. Here are some of the best home office organization products I've found.
Rose Gold Desk Organizer
I love rose gold, that's not really a secret is it? The multiple compartments and the size is really what drew me to this desk organizer for my home office.
I like the idea of having a small desktop bookcase to help with organization. It takes the clutter off of my desk but still makes it easily acccessible.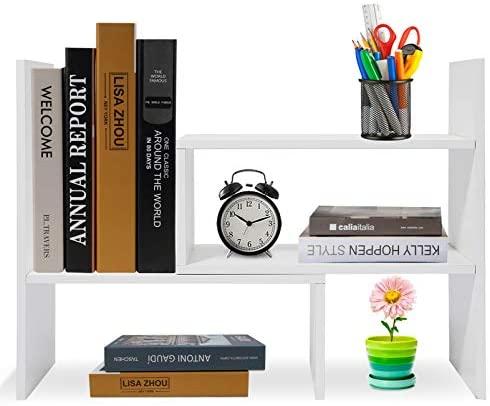 Not only is this elephant adorable but it's really functional. You've got the best of both worlds: Pencil Holder and Cell Phone Holder.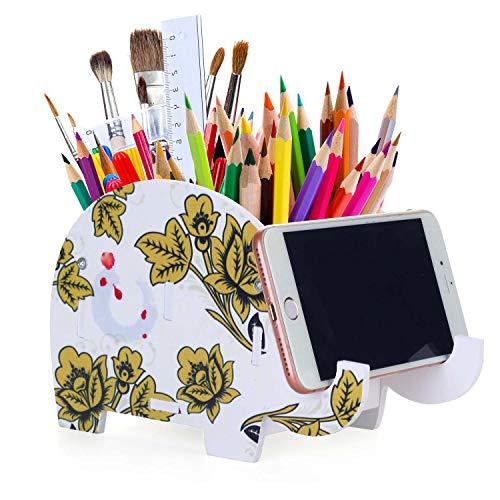 This may take up a lot of desktop room because there are multiple pieces but the set itself is really on the small side with the each piece being under 13″. The reviews are relatively good as well.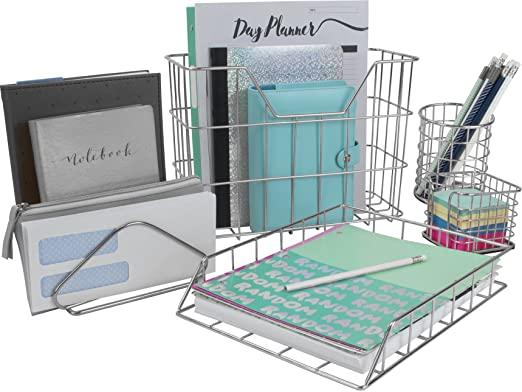 Have you been working from home more often now? Tell me how you decorate your home office.