RushOrderTees Review – An easy way to bring an idea to life.
When RushOrderTees reached out to me and asked if I'd take on the task of creating something using their service and then give my honest opinion on the process, I sat on the decision for a while. I don't typically do product reviews simply for products anymore, I don't have to do that and because of that it allows me the opportunity to be more critical with the brands that I actually choose to review on my site. I will not suggest a product or brand on here that I won't fully backup. I've worked too hard and for too long to get to this point so rest assured, if you're reading this right now, I trust the brand I'm reviewing. That being said, I'm giving you my honest opinion and I was not paid to write this, the only thing I received were the products I created and the service RushOrderTees provides.
As an Amazon Associate I earn from qualifying purchases.
RushOrderTees Review
One of the first things I noticed about RushOrderTees was how organized and easy the site is to navigate.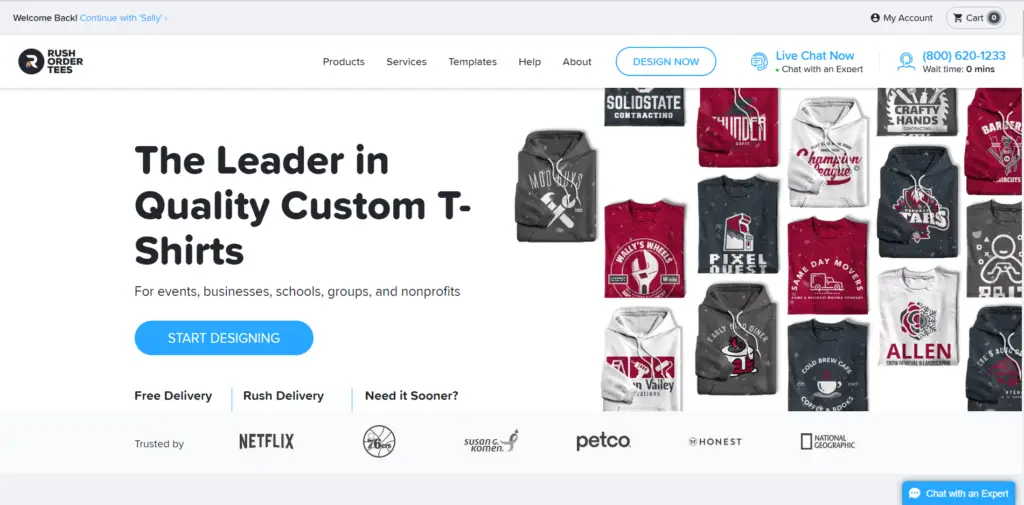 I'm familiar with graphic design and comfortable doing it on my own. I like that RushOrderTees made the design process seamless for me with importing my own design. If I wasn't confident with a different graphic design program the in-house clip art and text options that are available on their website is vast. I could use everything they had to offer.
Editing artwork onto the shirt was easy.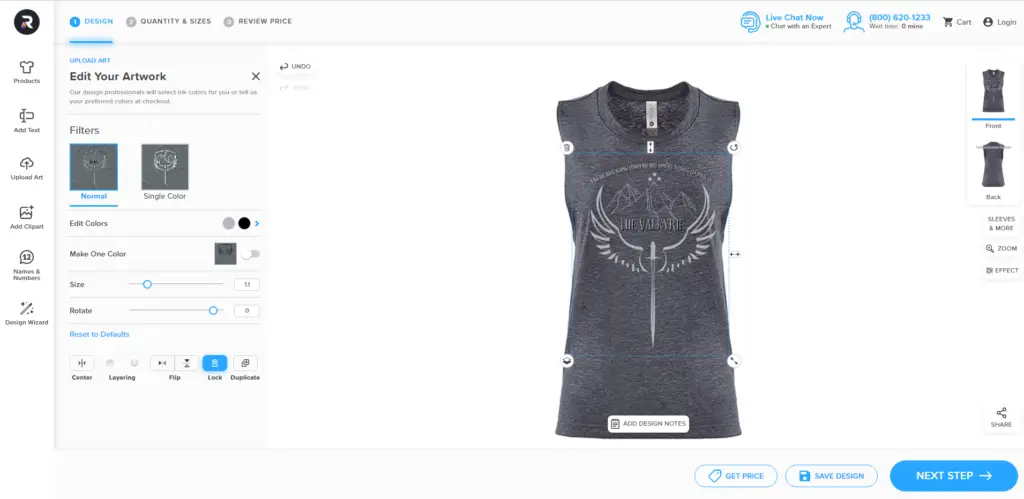 Being able to import my own artwork into the RushOrderTees platform was really easy as well. They also had useful mock ups of the shirts I was using so I could see what a design would look like.
RushOrderTees has excellent customer service
I was most impressed with the level of professionalism and quality control from the RushOrderTees staff. Before my shirts were printed I received an email detailing problems that might make the design I created not turn out the way I wanted once it was printed. Whether it was needing to choose a different t-shirt color or needing to give them permission to thicken a line so that it could be seen, I was impressed that their quality control paid close enough attention and even cared enough to do so.
Talk about fast turnaround time!
I was expecting longer than usual wait times because that seems to be the way supply and demand goes these days but I was pleasantly surprised by the quick turnaround time. The "rush" in RushOrderTees is definitely a descriptive word. The quality isn't compromised either. I'm happy to report that I've worked out in my tank twice and washed it twice and it still looks good as new.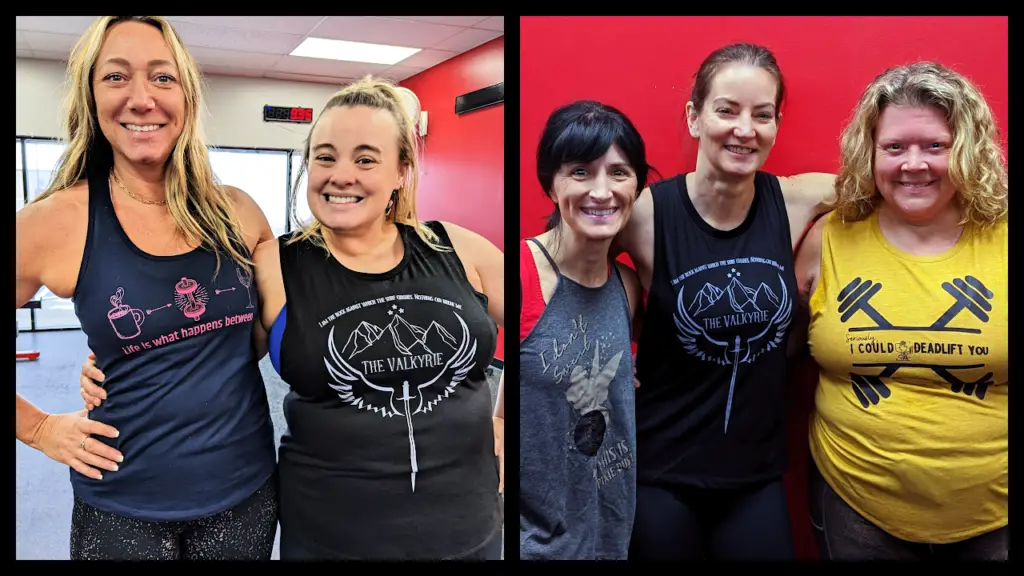 Start to finish, I really loved the whole RushOrderTees process and can't say enough good things about their service. They have so many different products that you can personalize too. I hope you found this candid review about RushOrderTees helpful. I wouldn't recommend them if I didn't enjoy my experience. Check them out and let me know what you think!