What to watch after Ginny and Georgia on Netflix
If you're like me and you happened to stumble upon Ginny and Georgia on Netflix, you may be wondering what to watch after you've binged through the show. This Gilmore Girls-esque dramedy is quit-witted, fast paced, and has a great cast of likeable characters. While this show is geared towards a high school/young adult audience, both of which I don't fit into anymore, I enjoyed it immensely. I liked this show so much that I don't know what to watch now that it's over. Don't fear though, I've done some research and I've got us covered on what to watch after Ginny and Georgia.
As an Amazon Associate I earn from qualifying purchases.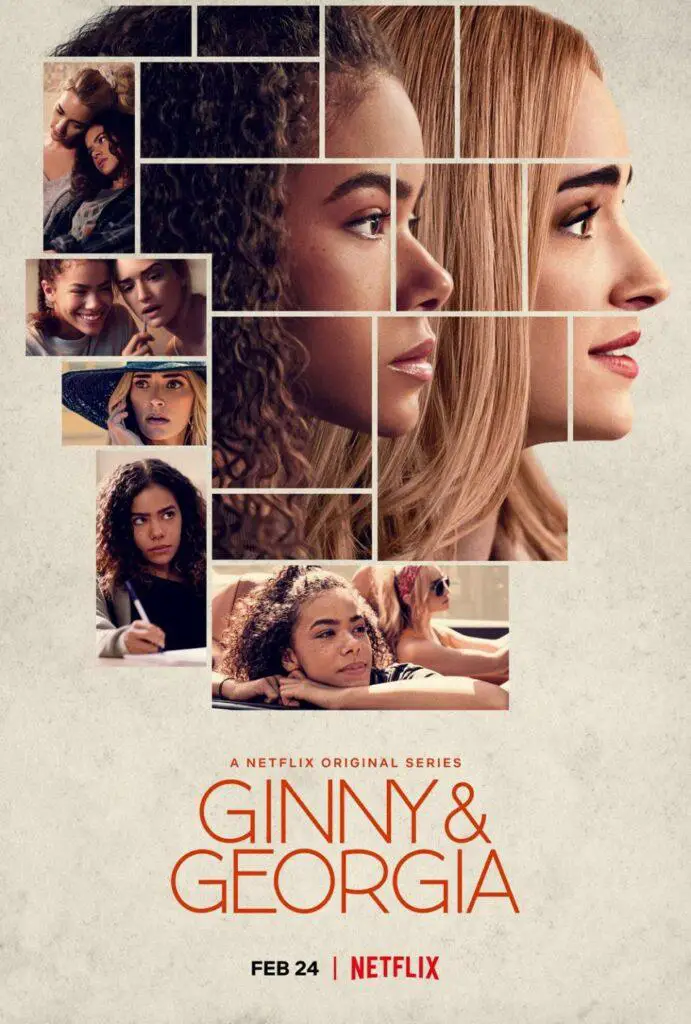 As an Amazon Associate I earn from qualifying purchases.
What to watch after Ginny and Georgia on Netflix
These are it, the following series are shows that I truly feel you'll love to watch after Ginny and Georgia. As of right now, all of these shows are available to stream on Netflix. That can sometimes change especially since so many production companies are coming out with their own streaming services. One of the shows that I loved so much, Hart of Dixie, isn't on Netflix anymore but you can find it on Amazon PRIME. Back to my recommendations, some shows are mother-daughter and girl friend focused, others are dark and mysterious, while others are on here because of the ensemble cast of characters. Ginny and Georgia have all of those elements so I'm confident that if you liked that show you're bound to love one of these.
Gilmore Girls
Do I think that Ginny and Georgia can really hold a candle to the brilliance that was Gilmore Girls? No, I don't. While both shows are about a mother-daughter relationship, both moms had teen pregnancies and are currently single, there's a darker side to Wellsbury, MA than picturesque Stars Hollow. The quick-paced dialogue and ensemble-like characters is what truly links the two shows together, you know, other than the obvious. In the first episode, mom, Georgia says, "We're like the Gilmore Girls, but with bigger boobs."
Virgin River
Don't let the title throw you off the way it threw me off. This show has to be one of the first things you watch after Ginny and Georgia on Netflix. Virgin River is based on a series of books by Robyn Carr. If you watched the show Hart of Dixie the premise is similar – big city medical professional (in this case a midwife and nurse practitioner), Mel, moves to tiny town to start fresh after enduring tragic circumstances. Not only is the doctor of the practice she's been hired to not too fond of having another person practicing in his office but she realizes that the small town she's moved to is a little more complicated than what she assumed. There's love (a bar owner, veteran with a raspy voice and nice hair), a quirky set of characters (the town's mayor is a stitch and the person responsible for bringing Mel to Virgin River, and suspense. There are two seasons on Netflix and the show is completely and utterly charming.
Emily in Paris
Think about this, you're a young, bright-eyed marketing professional who's killing it at your job. You've got a great boss and even though she's leaving the US to live in Paris and help a Parisian marketing firm your firm acquired become more appealing to a US market, the world is at your fingertips. That is, until your boss, who's supposed to leave for Paris, finds out she's pregnant. Now you have to pinch hit for the team, move across the world to a country and city where you don't know a soul and don't speak the language. Let's not forget that Americans don't have the best reputation with Parisians. Emily in Paris is the escape we all needed in 2020 and if you haven't watched it here's my endorsement – GO WATCH IT. Plus, there's an incredibly good looking French neighbor who happens to be a chef, and a plucky American living in Paris friend to bring the laughs and good advice.
Schitt's Creek
Unless you've been living under a rock for the last year and haven't heard of Schitt's Creek, allow me to introduce you to this loveable Canadian import created by Dan Levy and his dad, Eugene Levy. This is another ensemble TV show set in a small town with a crazy cast of characters. You've got the zany, but loyal mayor who wants a best friend, the town hangout – a diner, love, finding yourself after financial loss. Get through the first few episodes before you make your decision. Aside from being laugh out loud funny, there's so much heart and soul poured into the writing that Schitt's Creek is more than a comedy. The show is a little quirky and the humor is dry but if that's your jam, trust me, you'll love it.
Jane the Virgin
Jane wants to fall in love like most little girls do. She has this ideal and she's been saving herself for that special love. The boilerplate for the show is vague – "A young, devout Catholic woman discovers that she was accidentally artificially inseminated." Jane is lovely, her family is interesting to watch – like straight out of a telenovela.
Firefly Lane
I have yet to watch Firefly Lane but it's next on my list and a show my friends are raving about. I can't speak to what the show is about nor can I say why you should watch it, I just know that my friends are all loving it and from what I can tell it's pretty similar to Ginny and Georgia. Female led cast and story, mother and daughter relationships, flashbacks, etc.
Dare Me
Dare Me is a little more suspenseful than anything else but if you enjoyed Georgia's mysterious past you'll like this drama. Dare Me is about a high school cheerleading team, they have a new coach who's very mysterious and their captain is not impressed at all. Then you've got the captain's best friend, who's pretty much just a follower until she starts to feel empowered by the new cheerleading coach. This is not a girlie, feel-good show though, it's dark but it's interesting. The trailer begins, "There's something dangerous about the boredom of teenage girls…"
Sweet Magnolia's
Sweet Magnolia's is another show that's on my "to watch" list. My friend, Suzanne, raves about it and since it's another girl power ensemble cast of characters. It centers around a group of three friends, they have always wanted to open a business together. One of them is newly divorced, one of them is a successful lawyer wanting a family of her own and another is a talented chef. Plus the actress, Brooke Elliot, who was the lead in Drop Dead Diva also stars as one of the three friends. Sadly, Drop Dead Diva moved over to Amazon PRIME so if you have that you can watch it over there. It would've been on this list because it's one of my favorites alas, this list is specifically for shows on Netflix.
What is Ginny and Georgia about?
From Netflix, "Hoping for a fresh start, teenager Ginny and her mother, Georgia, settle in a new town. But the secrets in Georgia's past may jeopardize their future." Like I said, the show is similar to Gilmore Girls the most but some of the themes are darker. There's heartbreak, child abuse, teen pregnancy, self-harm, underage drinking and sex. The show is rated TV-14 and I agree. I think that if you have an older teenager it could bring on some great conversations about problems teens today are struggling with. One of the topics that I found really important was how the show addressed race and identity and how integral the two can go. Ginny, the main character's dad is Black and her mom, Georgia, is white. A lot of Ginny's emotional trauma stems not only from having to frequently move but she has to encounter questions from peers like, "What are you?" Some of the dialogue centered around this theme is difficult to watch but I think that it really brings to light a situation that many of us white people never think about. That in and of itself makes me want for my kids to watch the series with me but… only when they're older.
Have you seen of any of these series? Did I miss one you think has to be added to the list? Let me know!