𝙀𝙫𝙚𝙧𝙮𝙩𝙝𝙞𝙣𝙜 𝙄 𝙬𝙞𝙨𝙝 𝙄 𝙝𝙖𝙙 𝙠𝙣𝙤𝙬𝙣 𝙗𝙚𝙛𝙤𝙧𝙚 𝙄 𝙩𝙪𝙧𝙣𝙚𝙙 40.
I am not an "expert" but I have a lot of life experiences and now I'm looking at the years ahead of me and I realize that I've reached the age my parents were when I discovered they were in fact aging. When I look back through my life, the ups and downs, the joy and sorrow, I am compelled to believe that the only way to make those painful moments worth it is to pass the lesson learned on to the younger generation. Every betrayal by a friend, every time I acted out of jealousy, every reaction that wasn't warranted, everything that was painful at the time had to have been for something, right? There is more to this life than my own experience. Henry Glassie said, "History is not the past but a map of the past, drawn from a particular point of view, to be useful to the modern traveller." Consider this, young traveler, a map drawn by me to you.
As an Amazon Associate I earn from qualifying purchases.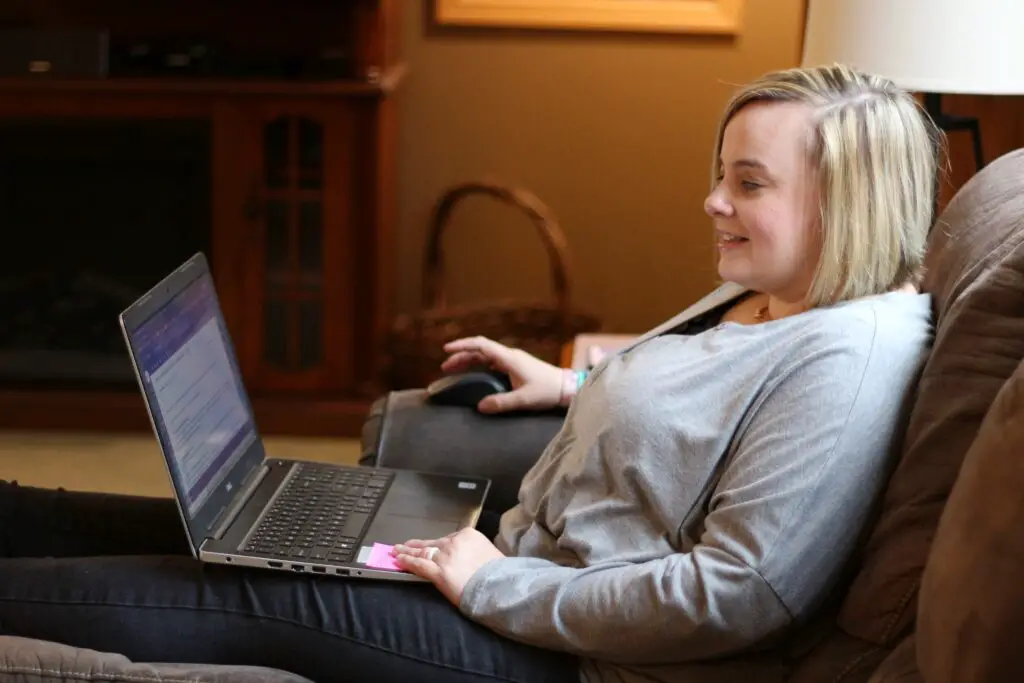 𝗖𝗵𝗮𝗻𝗴𝗲 𝗶𝘀𝗻'𝘁 𝗮 𝗯𝗮𝗱 𝘁𝗵𝗶𝗻𝗴. It's scary because it's unknown but sometimes the best things happen when we change. Sometimes to become your true self, you must physically leave a place and start fresh.
𝗟𝗲𝗮𝗿𝗻 𝘁𝗼 𝗮𝗱𝗮𝗽𝘁 𝗶𝗳 𝘆𝗼𝘂 𝗰𝗮𝗻'𝘁 𝗰𝗵𝗮𝗻𝗴𝗲 𝘁𝗵𝗲 𝘀𝗶𝘁𝘂𝗮𝘁𝗶𝗼𝗻. Don't waste emotional energy or time lamenting over how much you hate it. Either change the situation or change the way you look at it so you can get through it.
𝗧𝗵𝗲𝗿𝗲 𝗮𝗿𝗲 𝗰𝗲𝗿𝘁𝗮𝗶𝗻 𝘁𝗵𝗶𝗻𝗴𝘀 𝘆𝗼𝘂 𝘄𝗶𝗹𝗹 𝗻𝗲𝘃𝗲𝗿 𝗲𝘃𝗲𝗿 𝗰𝗵𝗮𝗻𝗴𝗲 𝗽𝗲𝗼𝗽𝗹𝗲'𝘀 𝗺𝗶𝗻𝗱𝘀 𝗮𝗯𝗼𝘂𝘁 𝘁𝗵𝗿𝗼𝘂𝗴𝗵 𝗼𝗻𝗲 𝗰𝗼𝗻𝘃𝗲𝗿𝘀𝗮𝘁𝗶𝗼𝗻 𝗼𝗿 𝗼𝗻𝗲 𝗯𝘂𝗺𝗽𝗲𝗿 𝘀𝘁𝗶𝗰𝗸𝗲𝗿. Those things are religion, politics, and any other viewpoint that is controversial. Life is hard enough already. You don't need to add your two cents to every single conversation.
𝗗𝗼𝗻'𝘁 𝗽𝘂𝘁 𝘂𝗽 𝘄𝗶𝘁𝗵 𝗮𝗻𝘆𝗼𝗻𝗲, 𝗻𝗼 𝗺𝗮𝘁𝘁𝗲𝗿 𝗵𝗼𝘄 𝗯𝗮𝗱𝗹𝘆 𝘆𝗼𝘂 𝘄𝗮𝗻𝘁 𝘁𝗵𝗲𝗺 𝘁𝗼 𝗹𝗶𝗸𝗲 𝘆𝗼𝘂, 𝘄𝗵𝗼 𝗱𝗲𝗺𝗮𝗻𝗱s 𝘁𝗵𝗮𝘁 𝘆𝗼𝘂 𝗰𝗵𝗮𝗻𝗴𝗲. Don't change who you inherently are for anyone. Maybe it's a friend, maybe it's a partner, but the second you stop being yourself, and start trying to be somebody else, you've lost. That's not love. Love doesn't ask for you to live a lie.
𝗟𝗼𝘃𝗲 𝗶𝘀 𝗻𝗼𝘁 𝗮 𝗳𝗲𝗲𝗹𝗶𝗻𝗴, 𝗶𝘁 𝗶𝘀 𝗮 𝗰𝗵𝗼𝗶𝗰𝗲. You make the choice to make a relationship work through time, distance and any other situation or problem that may arise.
𝗟𝗼𝘃𝗲 𝗶𝘀𝗻'𝘁 𝗮 𝗳𝗲𝗲𝗹𝗶𝗻𝗴 𝗯𝗲𝗰𝗮𝘂𝘀𝗲 𝗳𝗲𝗲𝗹𝗶𝗻𝗴𝘀 𝗲𝗯𝗯 𝗮𝗻𝗱 𝗳𝗹𝗼𝘄 and 𝗰𝗵𝗮𝗻𝗴𝗲 𝗹𝗶𝗸𝗲 𝘁𝗵𝗲 𝘄𝗶𝗻𝗱. Love is steady and constant. No one ever said feelings were constant.
𝗠𝗶𝗱𝗱𝗹𝗲 𝘀𝗰𝗵𝗼𝗼𝗹 𝗿𝗲𝗮𝗹𝗹𝘆 𝗱𝗼𝗲𝘀 𝘀𝘂𝗰𝗸. There's no shortcut around the middle school years. You must go through that stage of being awkward and uncomfortable. You're barely a teenager, not a young adult, and most certainly not a child. You're in this in-between stage. It's confusing.
𝗔𝘄𝗸𝘄𝗮𝗿𝗱 𝘀𝗶𝘁𝘂𝗮𝘁𝗶𝗼𝗻𝘀 𝗵𝗮𝗽𝗽𝗲𝗻 𝘄𝗵𝗲𝗻 𝘆𝗼𝘂 𝗱𝗲𝗰𝗶𝗱𝗲 𝘁𝗵𝗮𝘁 𝘆𝗼𝘂 𝗮𝗿𝗲 𝘂𝗻𝗰𝗼𝗺𝗳𝗼𝗿𝘁𝗮𝗯𝗹𝗲.
𝗕𝗲 𝘁𝗵𝗲 𝗳𝗶𝗿𝘀𝘁 𝗽𝗲𝗿𝘀𝗼𝗻 𝘁𝗼 𝘀𝗮𝘆 𝗵𝗲𝗹𝗹𝗼, 𝘀𝗺𝗶𝗹𝗲. Look the other person in the eye and acknowledge them. It will get you farther than any gift money can buy.
𝗜𝘁 𝗶𝘀 𝗲𝗮𝘀𝗶𝗲𝗿 𝘁𝗼 𝗯𝗲 𝗮𝗻𝗴𝗿𝘆 𝘁𝗵𝗮𝗻 𝗶𝘁 𝗶𝘀 𝘁𝗼 𝗮𝗹𝗹𝗼𝘄 𝘆𝗼𝘂𝗿𝘀𝗲𝗹𝗳 𝘁𝗼 𝗯𝗲 𝘀𝗮𝗱. Sadness makes us feel vulnerable. It Involves opening yourself up, letting someone in and allowing them to see a part of you that is fragile, broken even.
𝗔𝗰𝗰𝗲𝗽𝘁 𝗵𝗲𝗹𝗽 𝗳𝗿𝗼𝗺 𝗼𝘁𝗵𝗲𝗿𝘀. Nobody's going to give you an award at the end of your life if you were able to do it all on your own. There's no medal for being completely self-reliant. If you're too proud to understand this, then do it for the people who want to help you. It makes them feel alive.
𝗨𝗻𝗱𝗲𝗿𝘀𝘁𝗮𝗻𝗱 𝘁𝗵𝗲 𝗽𝗼𝘄𝗲𝗿 𝗼𝗳 𝘁𝗵𝗲 𝘄𝗼𝗿𝗱𝘀, "𝗜'𝗺 𝘀𝗼𝗿𝗿𝘆." It doesn't matter if you didn't mean to hurt someone, it doesn't matter if you were joking, the road to Hell is paved by good intentions.
𝗗𝗼𝗻'𝘁 𝗯𝗲 𝘀𝗼 𝗽𝗿𝗼𝘂𝗱 𝘁𝗵𝗮𝘁 𝘆𝗼𝘂 𝗰𝗮𝗻'𝘁 𝗮𝗱𝗺𝗶𝘁 𝘆𝗼𝘂'𝗿𝗲 𝘄𝗿𝗼𝗻𝗴.
𝗣𝗮𝘆 𝗮𝘁𝘁𝗲𝗻𝘁𝗶𝗼𝗻 𝘁𝗼 𝘁𝗵𝗲 𝘁𝗵𝗶𝗻𝗴𝘀 𝘆𝗼𝘂 𝗲𝗻𝗷𝗼𝘆𝗲𝗱 𝗱𝗼𝗶𝗻𝗴 𝘄𝗵𝗲𝗻 𝘆𝗼𝘂 𝘄𝗲𝗿𝗲 𝗮 𝗸𝗶𝗱. Chances are, you'll come back to them when you're an adult.
𝗣𝗹𝗮𝘆. Play when you're a child. Play when you're a teenager. Play when you're an adult.
𝗚𝗲𝘁 𝗼𝘂𝘁𝘀𝗶𝗱𝗲 𝗮𝗻𝗱 𝗯𝗿𝗲𝗮𝘁𝗵𝗲 𝗶𝗻 𝘁𝗵𝗲 𝗳𝗿𝗲𝘀𝗵 𝗮𝗶𝗿.
𝗠𝗼𝘃𝗲. Movement is medicine.
𝗪𝗲 𝘄𝗲𝗿𝗲 𝗺𝗲𝗮𝗻𝘁 𝘁𝗼 𝗺𝗼𝘃𝗲 𝗼𝘂𝗿 𝗯𝗼𝗱𝘆. Don't be afraid of what other people think of your body either. The truth is that everybody else is too consumed with themselves and how they look. They're not thinking about you and how you look. However, if you do meet someone who's paying attention to how you look and seems to care deeply about it, there is a deeper issue that lies within them. It's not your problem.
𝗕𝗲 𝗴𝗼𝗼𝗱 𝘁𝗼 𝘆𝗼𝘂𝗿𝘀𝗲𝗹𝗳. Be kind to your body. Treat it with respect so it can move easily and bring you from one place to the other.
𝗟𝗼𝘃𝗲 𝗮𝗻𝗱 𝗲𝗻𝗷𝗼𝘆 𝗳𝗼𝗼𝗱. Taste and see that it is good. And it is good! Don't use it as a crutch. Don't use it as a prize. Enjoy food when you're celebrating with your loved ones and use it to fuel your body.
𝗚𝗼 𝘁𝗼 𝘁𝗵𝗲𝗿𝗮𝗽𝘆. Every single person needs to see a therapist. If the pandemic taught us anything it should be that all of us need to see someone for our own mental health.
𝗦𝗲𝗲𝗸 𝗿𝗲𝗹𝗮𝘁𝗶𝗼𝗻𝘀𝗵𝗶𝗽𝘀 𝘄𝗶𝘁𝗵 𝗽𝗲𝗼𝗽𝗹𝗲 𝗶𝗻 𝗿𝗲𝗮𝗹 𝗹𝗶𝗳𝗲, 𝗳𝗮𝗰𝗲 𝘁𝗼 𝗳𝗮𝗰𝗲, 𝗻𝗼𝘁 𝗯𝗲𝗵𝗶𝗻𝗱 𝗮 𝗰𝗼𝗺𝗽𝘂𝘁𝗲𝗿 𝘀𝗰𝗿𝗲𝗲𝗻. We need face to face interaction. We need to touch each other. We need to see each other. We need to hear each other's voice. I need to look into your eyes and make a connection with you. I can't do that through a computer screen.
𝗗𝗼𝗻'𝘁 𝗰𝗼𝗻𝗳𝗿𝗼𝗻𝘁 𝗮𝗻𝘆𝗯𝗼𝗱𝘆 𝗼𝘃𝗲𝗿 𝘁𝗲𝘅𝘁 𝗺𝗲𝘀𝘀𝗮𝗴𝗲 𝗼𝗿 𝗮 𝗰𝗼𝗺𝗽𝘂𝘁𝗲𝗿. You can't take those words back. Anything that you do not want repeated should never be written down.
Try your best to live away from home for a little bit of your life.
𝗦𝗮𝘆𝗶𝗻𝗴 "𝗵𝗼𝗺𝗲 𝗶𝘀 𝘄𝗵𝗲𝗿𝗲 𝘁𝗵𝗲 𝗵𝗲𝗮𝗿𝘁 𝗶𝘀" 𝗺𝗲𝗮𝗻𝘀 𝘁𝗵𝗮𝘁 𝗵𝗼𝗺𝗲 𝗶𝘀 𝘄𝗵𝗲𝗿𝗲 𝘆𝗼𝘂 𝗳𝗲𝗲𝗹 𝘀𝗮𝗳𝗲. Maybe it's with your family, maybe it's with some friends, maybe it's with a certain community. Wherever it is or whomever it is with, make sure that you get a chance to return. It's good for the soul.
𝗥𝗲𝗹𝗮𝘅 𝗮𝗻𝗱 𝗹𝗲𝘁 𝘆𝗼𝘂𝗿 𝗴𝘂𝗮𝗿𝗱 𝗱𝗼𝘄𝗻 𝗮𝗿𝗼𝘂𝗻𝗱 𝗮 𝗳𝗲𝘄 𝗽𝗲𝗼𝗽𝗹𝗲. Allow them in and let them see who you truly are. I can't tell you how to find these people, but I can tell you from experience that divulging your inner most secrets right away is not a good idea.
𝗗𝗼𝗻'𝘁 𝗴𝗼 𝗯𝗿𝗮𝗴𝗴𝗶𝗻𝗴 𝗮𝗹𝗹 𝗼𝘃𝗲𝗿 𝘀𝗼𝗰𝗶𝗮𝗹 𝗺𝗲𝗱𝗶𝗮 𝗮𝗯𝗼𝘂𝘁 𝗵𝗼𝘄 𝘄𝗼𝗻𝗱𝗲𝗿𝗳𝘂𝗹 𝘆𝗼𝘂𝗿 𝗹𝗶𝗳𝗲 𝗶𝘀; but if you feel like you must do this, stop and think about why you're sharing. Answer these questions in the quiet of your heart: Are you trying to prove something to somebody? Or are you just trying to share your life? Are you trying to compensate for anything that you're missing?
𝗧𝗵𝗶𝗻𝗸 𝗯𝗲𝗳𝗼𝗿𝗲 𝘆𝗼𝘂 𝗽𝘂𝘁 𝗼𝘂𝘁 𝗶𝗻𝘁𝗼 𝘁𝗵𝗲 𝘄𝗼𝗿𝗹𝗱, 𝘁𝗵𝗲 𝗽𝗶𝗰𝘁𝘂𝗿𝗲 𝗼𝗳 𝘁𝗵𝗲 𝗹𝗶𝗳𝗲 𝘆𝗼𝘂 𝘄𝗮𝗻𝘁 𝗽𝗲𝗼𝗽𝗹𝗲 𝘁𝗼 𝘀𝗲𝗲. Life is too short to live a lie. The truth always seems to find its way to the surface.
𝗟𝗲𝗮𝗿𝗻 𝘁𝗼 𝗹𝗮𝘂𝗴𝗵 𝗮𝘁 𝘆𝗼𝘂𝗿𝘀𝗲𝗹𝗳. Don't take yourself too seriously. Nobody expects you to be perfect. Jesus is the only one who's perfect and I'm pretty sure he had a sense of humor.
Find your faith. Find hope. Life's too long and hard to live without it.
𝗗𝗼𝗻'𝘁 𝗯𝗲 𝗮𝗳𝗿𝗮𝗶𝗱 𝘁𝗼 𝗽𝗹𝗮𝗻𝘁 𝗿𝗼𝗼𝘁𝘀. I didn't learn this until I was older.
𝗣𝗲𝗼𝗽𝗹𝗲 𝗰𝗼𝗺𝗲 𝗮𝗻𝗱 𝗴𝗼 𝗶𝗻 𝗹𝗶𝗳𝗲. It's hard to be the one who's left behind. With each person that leaves they've given you a gift.
𝗧𝗵𝗲 𝗽𝗲𝗼𝗽𝗹𝗲 𝗶𝗻 𝗼𝘂𝗿 𝗹𝗶𝘃𝗲𝘀 𝘁𝗵𝗮𝘁 𝗵𝗼𝗹𝗱 𝗮𝗻𝘆 𝘀𝗶𝗴𝗻𝗶𝗳𝗶𝗰𝗮𝗻𝗰𝗲 𝗮𝗿𝗲 𝗮𝗹𝘄𝗮𝘆𝘀 𝘄𝗶𝘁𝗵 𝘂𝘀. Sure, they might not be with us physically but they're part of who we are. They are like little stars on a map. In the great ocean of life, it's like being able to look at the night's sky and navigate your way home by using the stars. You see where each person has left an imprint on you.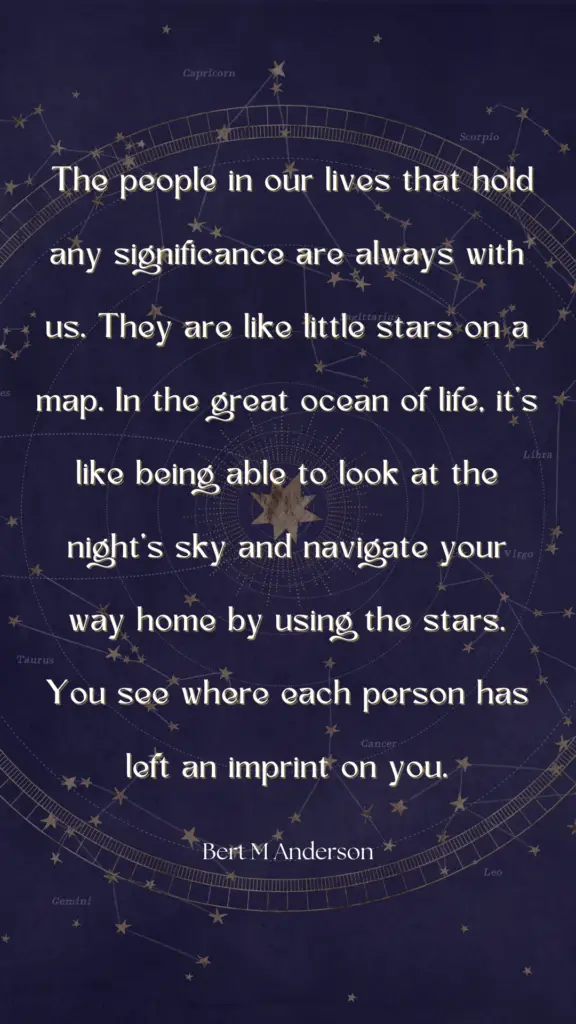 𝗗𝗼𝗻'𝘁 𝘀𝗮𝘆 𝘁𝗵𝗶𝗻𝗴𝘀 𝗹𝗶𝗸𝗲 "𝗜'𝗺 𝗰𝗿𝗮𝘇𝘆." You may find out one day that you actually are.
𝗜𝗳 𝘆𝗼𝘂 𝗱𝗼 𝗳𝗶𝗻𝗱 𝗼𝘂𝘁 𝘁𝗵𝗮𝘁 𝘆𝗼𝘂 𝗵𝗮𝘃𝗲 𝗺𝗲𝗻𝘁𝗮𝗹 𝗶𝗹𝗹𝗻𝗲𝘀𝘀, 𝘂𝗻𝗱𝗲𝗿𝘀𝘁𝗮𝗻𝗱 𝘁𝗵𝗮𝘁 𝗶𝘁 𝗶𝘀 𝘁𝗵𝗲 𝘀𝗮𝗺𝗲 𝗮𝘀 𝗵𝗮𝘃𝗶𝗻𝗴 𝗮𝘀𝘁𝗵𝗺𝗮. You didn't choose it. It's nothing to feel guilty about; the difference is that your asthma doesn't hurt the people you love the most. Mental illness can hurt those closest to you.
𝗪𝗮𝘁𝗰𝗵 𝗺𝗼𝘃𝗶𝗲𝘀 𝗮𝗻𝗱 𝗮𝗹𝗹𝗼𝘄 𝘆𝗼𝘂𝗿𝘀𝗲𝗹𝗳 𝘁𝗼 𝗰𝗿𝘆. Crying is like, letting the part of us that hurts the most out, releasing it into the world and letting it go. If we don't let go, our pain just sits and festers inside. It's all consuming and shows up in different ways like rage or anger, or in habits like alcoholism or binge eating. It becomes a hole in our life that must be filled.
𝗦𝘁𝗮𝗻𝗱 𝘂𝗽 𝗳𝗼𝗿 𝘁𝗵𝗼𝘀𝗲 𝘄𝗵𝗼 𝗰𝗮𝗻'𝘁 𝘀𝗽𝗲𝗮𝗸 𝘂𝗽 𝗳𝗼𝗿 𝘁𝗵𝗲𝗺𝘀𝗲𝗹𝘃𝗲𝘀. Stand up even if it means going against the popular or socially acceptable way of doing something.
Sit next to the person who doesn't have anybody to sit by. Welcome the new person.
𝗙𝗶𝗻𝗱 𝘀𝗼𝗺𝗲𝗼𝗻𝗲 𝘄𝗵𝗼 𝗺𝗮𝗸𝗲𝘀 𝘆𝗼𝘂 𝘄𝗮𝗻𝘁 𝘁𝗼 𝗯𝗲 𝗮 𝗯𝗲𝘁𝘁𝗲𝗿 𝗽𝗲𝗿𝘀𝗼𝗻 𝗮𝗻𝗱 𝗵𝗼𝗹𝗱 𝗼𝗻 𝘁𝗼 𝘁𝗵𝗲𝗺 𝗳𝗼𝗿 𝗱𝗲𝗮𝗿 𝗹𝗶𝗳𝗲. This person isn't asking you to change for them, they bring out the best in you the way salt brings out the flavor in any dish.
𝗙𝗶𝗻𝗱 𝘀𝗼𝗺𝗲𝗼𝗻𝗲 𝘄𝗵𝗼 𝗺𝗮𝗸𝗲𝘀 𝘆𝗼𝘂 𝗹𝗮𝘂𝗴𝗵.
𝗠𝗮𝗿𝗿𝗶𝗮𝗴𝗲 𝗰𝗮𝗻 𝗯𝗲 𝗹𝗼𝗻𝗴. It can get mundane, and it takes an awful lot to keep it romantic. Don't make your marriage all about the kids; once those kids are gone, it's just the two of you.
𝗚𝗲𝘁 𝗮𝘄𝗮𝘆 𝗮𝗻𝗱 𝗿𝗲𝗺𝗲𝗺𝗯𝗲𝗿 𝘄𝗵𝘆 𝘆𝗼𝘂 𝗹𝗼𝘃𝗲 𝗲𝗮𝗰𝗵 𝗼𝘁𝗵𝗲𝗿 𝗶𝗻 𝘁𝗵𝗲 𝗳𝗶𝗿𝘀𝘁 𝗽𝗹𝗮𝗰𝗲. Have fun together. Laugh.
𝗚𝗶𝘃𝗲 𝗽𝗲𝗼𝗽𝗹𝗲 𝘁𝗵𝗲 𝗯𝗲𝗻𝗲𝗳𝗶𝘁 𝗼𝗳 𝘁𝗵𝗲 𝗱𝗼𝘂𝗯𝘁, 𝗲𝘀𝗽𝗲𝗰𝗶𝗮𝗹𝗹𝘆 𝘆𝗼𝘂𝗿 𝗳𝗿𝗶𝗲𝗻𝗱𝘀. Be confident and secure in your friendship. I wish I had figured this out 15 years ago. I spent more than enough time feeling bad about myself and ruining friendships that were perfectly fine because I was jealous and insecure.
𝗝𝗲𝗮𝗹𝗼𝘂𝘀𝘆 𝗮𝗻𝗱 𝗶𝗻𝘀𝗲𝗰𝘂𝗿𝗶𝘁𝘆 𝘀𝘁𝗲𝗮𝗹 𝘆𝗼𝘂𝗿 𝘁𝗶𝗺𝗲 𝗮𝘄𝗮𝘆.
Take this with a grain of salt or read this and heed some of my words of advice. That's all it is: advice.