[et_pb_section fb_built="1″ _builder_version="3.22″][et_pb_row _builder_version="3.25″ background_size="initial" background_position="top_left" background_repeat="repeat"][et_pb_column type="4_4″ _builder_version="3.25″ custom_padding="|||" custom_padding__hover="|||"][et_pb_text _builder_version="3.27.4″ background_size="initial" background_position="top_left" background_repeat="repeat"]
Ever feel like all you do is run around? Run like crazy trying to get all the things done and then just when you think you can sit down to relax you're at it again. There's no denying it: We are anxious. While I'm no doctor, I can tell you that I've found seven of the best relaxation apps to help you manage your stress and anxiety.
Why you need to learn how to manage stress
Recently, I met with someone from my school district because one of my children was experiencing anxiety over performing. My child literally shut down during an evaluation. I felt paralyzed watching her try to cope with the nervousness she was feeling inside. One thing the specialist told me was that children who exhibit anxiety have until the age of nine to learn how to manage anxiety in a healthy manner. Some schools offer a program called Yoga Calm for children to participate in. One of my children is actually in this program and it has helped her tremendously. I began to think, as the specialist was telling me about childhood anxiety, that if this is something you have to learn how to cope with as a child, certainly we can't all understand how to handle our anxiety the right way. That's what many of the apps that I'm going to tell you about do, they teach you how to manage stress and anxiety.
7 Apps to Help You Relax and Manage Stress and Anxiety
A recent study by the American Psychiatric Association compared survey responses between 2017 and 2018. The questions were centered around stress (obviously) and where that stress comes from. In general Americans are more anxious today in 2018 than they were in 2017. Many respondents stated that their main concern was health and safety. I wanted to see if I could find some free apps that help with managing stress.
Stop, Breathe & Think | Guided Meditations and Mindfulness
This free app can be found for iPhone and Android, you can sign up for a premium subscription too if you want a little more. I found that the free version was more than enough. Stop, Breathe & Think allows for you to take a quick survey every time you log in to the app so that it can help gauge your mood and feelings, then for five minutes the app walks you through a short meditation. There's even an app for kids! This was a really great starter app for me. Website: https://www.stopbreathethink.com/ Iphone: Yes Android: Yes Subscription if you want to upgrade: $4.91/month (as of 10/2018, prices can vary so check with the app creator before purchasing)
Side note: They have a kids app which is perfect during this stressful time of isolation.
Insight Timer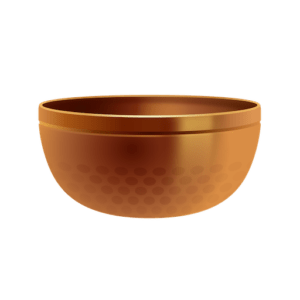 Insight Timer is rated the top free meditation app in both the iPhone and Android stores. The way Insight Timer works is it walks you through a series of meditations. There are 12,781 different guided meditations that you can access for free inside the app. There's also a community element to the app where users can interact with each other. If you understand how to meditate already you can use the Timer which not only offers an ambient sounds library to find the right sound but you can also personalize the timer to suit your needs. The possibilities are endless and there's really no reason why you won't be able to find a few guided meditations that will resonate with you. Website: https://insighttimer.com/ iPhone: Yes Android: Yes Subscription if you want to upgrade: There are in-app purchases, however, the app itself is free to use.
DayOne Journal

Many people find that journaling about their experiences is relaxing and therapeutic. The DayOne Journal not only won the App of the Year and Apple Design Award but it's in the top ranks for digital journaling. When you use DayOne, you can easily record your day and the app you will receive reminders, in-app and system notifications, and a calendar. One feature I like about DayOne is that there are On This Day flashbacks and on-the-spot memory enhancement and book printing. iPhone: Yes Android: Yes Website: https://dayoneapp.com/ Subscription if you want to upgrade: $34.99/year
Colorfy
Adult coloring books have been a trend for a while now but it's more than just a trend. Studies have shown that coloring books does relieve stress for many adults. Carl G. Jüng was one of the first psychologists to incorporate coloring as a form of relaxation. If you can't get the time to color the old fashioned way try the app Colorfy. It's easy to use and has many options in their free version. iPhone: Yes Android: Yes Website: http://www.colorfy.net/ Subscription to upgrade: $2.99 weekly/$7.99 monthly/$39.99 annually brings you more coloring pages.
Headspace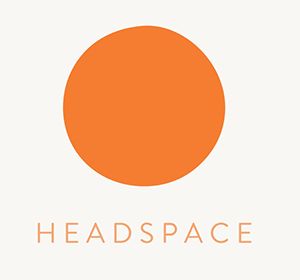 Headspace is a free app that offers guided meditation for ten hours. It's kind of like your starter kit into how to meditate and the science behind meditating. After ten hours you will be prompted to subscribe. People love this app and while the price tag after those first free hours may cause sticker shock some may argue that their mental health is worth the cost. iPhone: Yes Android: Yes Website: https://www.headspace.com/ Subscription to upgrade: $12.99 monthly/ $7.99/month for an annual subscription/$399.99 for lifetime
Pacifica
Pacifica is free to use and has access to therapists. The app uses cognitive behavioral therapy and mindfulness meditation to help reduce stress, anxiety and depression. From their website, "Daily tools for stress, anxiety, and depression alongside a supportive community. Based on cognitive behavioral therapy & mindfulness meditation." Read more about cognitive behavioral therapy here. Not only is there the mobile app but there's a website version if you don't have access to a smartphone. With Pacifica you're able to track your mood, health, and also learn ways to relax. As with most of these free apps there's an option to upgrade to a premium for more features but according to the reviews the free version works. iPhone: Yes Android: Yes Website: https://www.thinkpacifica.com/
Mindshift
MindShift is a free app from Anxiety Disorders Association of British Columbia. MindShift is designed for teens and millennials but is effective for any age. MindShift states, "Struggling with anxiety? Tired of missing out? There are things you can do to stop anxiety and fear from controlling your life. MindShift™ is an app designed to help teens and young adults cope with anxiety. It can help you change how you think about anxiety. Rather than trying to avoid anxiety, you can make an important shift and face it." I'm so impressed that an app like this exists. As a parent of a child who struggles with anxiety, it's comforting to me to see that there are strategies out there to help my child cope as they grow older. iPhone: Yes Android: Yes Website: https://www.anxietycanada.com/resources/mindshift-app
Have you used any apps to help you manage stress and anxiety in your life? Tell me about them! 
[/et_pb_text][/et_pb_column][/et_pb_row][/et_pb_section]