A look inside Skywalker Ranch and Lucasfilm Headquarters
As an Amazon Associate I earn from qualifying purchases.

 I am so grateful to Disney for sending me on this all expense paid trip to cover ROGUE ONE, "Star Wars Rebels", "Mickey and the Roadster Racers" and the BluRay release of PINOCCHIO. All opinions are my own.
What did you do over the weekend, Bert?
Oh, nothing just hung out at Skywalker Ranch and Lucasfilm Headquarters.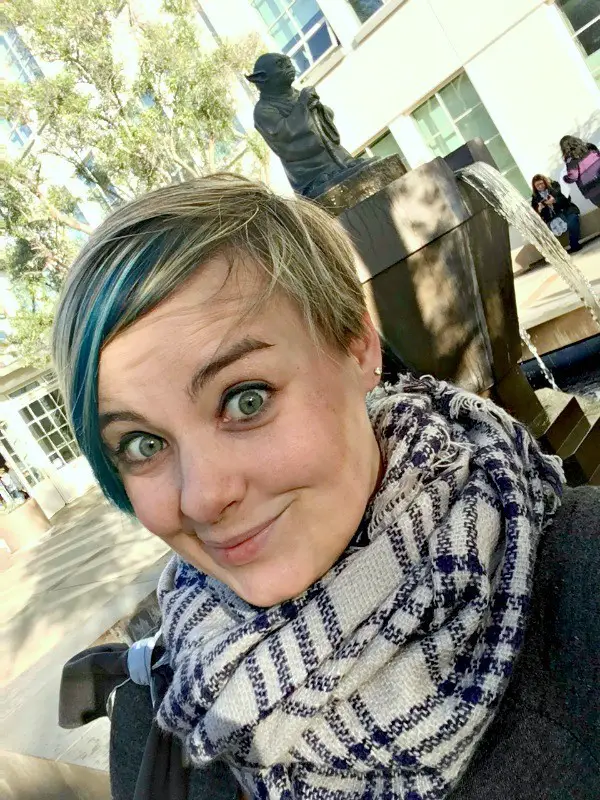 Skywalker Ranch is not open to the public. Nope, you have to be invited and on Saturday, December 5th, I was riding on a bus headed to the one and only Skywalker Ranch. Skywalker Ranch is located about an hour's drive from San Francisco and is located on Lucas Valley Road (which coincidentally has its name, it is not named after George Lucas). The road to get to the ranch is filled with curves and the driveway is unassuming. The shuttle I was on with my blogger cohorts and other members of the press had to turn around twice before we found the driveway! So believe me when I say, not just anyone can get onto Skywalker Ranch, you must be invited and it was an honor to be invited.
When we finally made our way on the ranch and found the building where the ROGUE ONE footage was going to be screened, it felt surreal. The night sky was aglow in stars. The ranch is so far from the city that the light pollution is minimal making star gazing an absolute must.
We entered the Tech Building and checked in. I'm accustomed to needing to check my phone before attending a screening but this time I was handed a manila envelope to put my phone in. Then we had to seal the envelope and once security made sure our envelopes were sealed we walked into the Stag Theater. We saw the first 28 minutes of the film and director Gareth Edwards introduced the footage that we were about to watch. He also charmingly told us that it was not his choice to only let us see 28 minutes of the new film so don't shoot the messenger.
No trip would be complete to Skywalker Ranch without stopping by Skywalker Ranch General Store. Teeny tiny. We played a game of sardines as we shopped to our heart's content in the general store. I bought quite possibly the coolest travel mug to ever exist and a gift for my dad because, well, he started my love of STAR WARS at the age of five.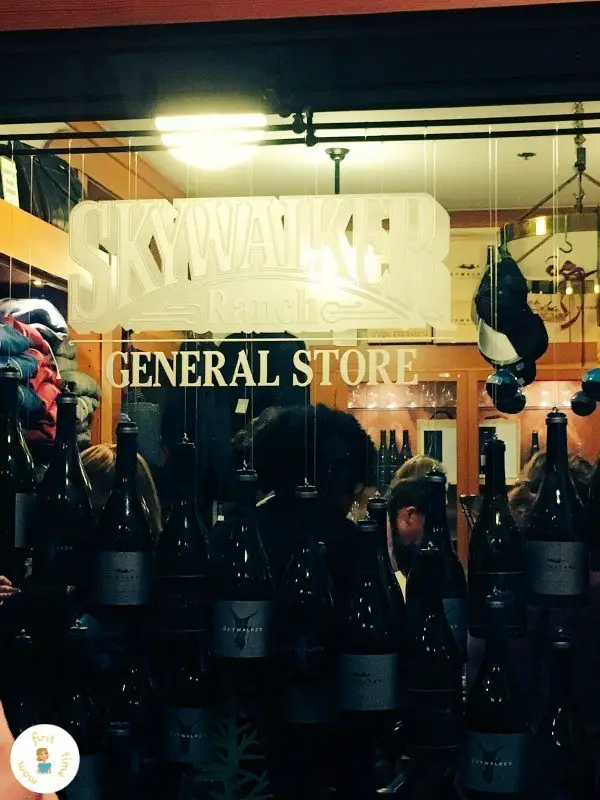 Our evening came to an end but not before driving by Mr. Lucas's home brilliantly decked out for the season.
The next morning was the big day or as some like to call it: Interview Day. Not only would we have the privilege of interviewing the stars of ROGUE ONE as well as the director, Gareth Edwards, but we were about to embark on seeing some of our favorite films and their iconic props come to life.
To be able to walk around Lucasfilm was thrilling. There was so much history right there in one place and we were able to see some of the props from some of our favorite movies.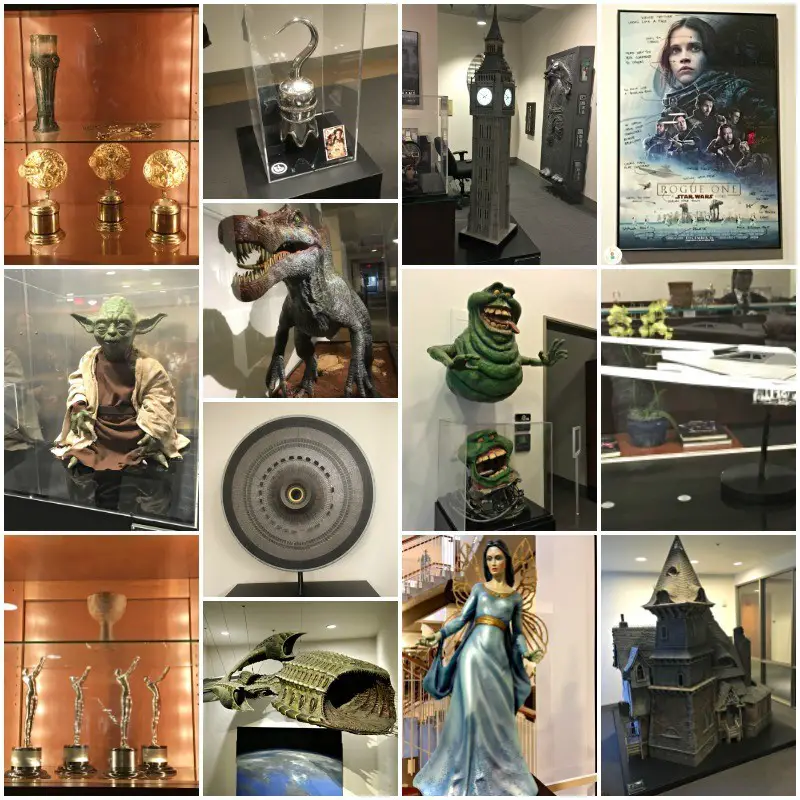 Left to Right:
another prop from INDIANA JONES, can you guess which one?
a replica of the hook Dustin Hoffman wore in HOOK
the scale model of Big Ben from HOOK
movie poster from ROGUE ONE with notes on it from the graphics team
Yoda, from STAR WARS, our guide told us that no one where which film he is from though
one of the scale models from JURASSIC PARK
Slimer from GHOSTBUSTERS
scale model of the rebel ship in ROGUE ONE
 The Holy Grail from INDIANA JONES  AND THE LAST CRUSADE
scale model of the ship from COCOON
scale model of the ship from GALAXY QUEST
Blue Fairy from the film AI: ARTIFICIAL INTELLIGENCE
scale model of the house from LEMONY SNICKET'S A SERIES OF UNFORTUNATE EVENTS
[ctt template="4″ link="T_u0a" via="yes" nofollow="yes"]Ever wanted to peek inside Skywalker Ranch or Lucasfilm Headquarters? #RogueOneEvent #RogueOne @firsttimemommn[/ctt]
And then I ran into this guy…
Out of all of the movie memorabilia that we saw, the interviews we did, by far one of my favorite moments was when we were brought into the motion capture stage to witness how the special effects team created K2SO, the droid, Alan Tudyk, plays in ROGUE ONE.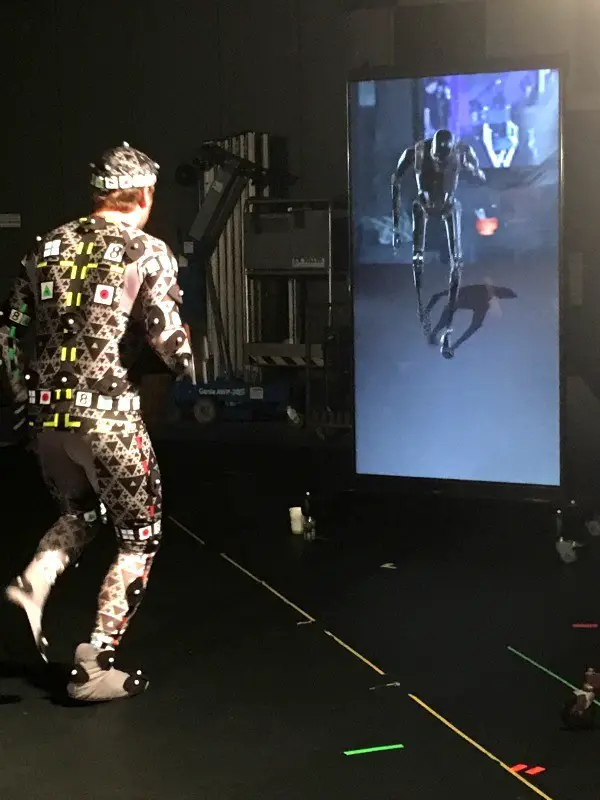 Live stream from the Motion Capture demonstration at Lucasfilm Ltd., Headquarters. Be sure to turn up the volume so you can hear everything.
I really wish I could have brought you all with me to Lucasfilm. To see where the magic happens and the brilliance that brings to life some of our favorite stories was inspiring and it made me want to go and watch some of these films again.
Stay tuned tomorrow for more coverage of ROGUE ONE!
Follow ROGUE ONE: A STAR WARS STORY on social media!
ROGUE ONE: A STAR WARS STORY arrives in theaters everywhere on
December 16th

In RealD 3D and IMAX 3D!