4 of the Best Parks in the Northwest Twin Cities

As an Amazon Associate I earn from qualifying purchases.
I'm consistently amazed by the vast amount of entertainment we have here in the Twin Cities. From a good old baseball game at Target Field to the Minnesota Children's Museum in St. Paul, no one will ever complain of boredom in the Twin Cities. Not everything that glitters is located in Minneapolis and St. Paul, there's a wealth of hidden gems in the Northwest suburbs that I'm dying to tell you about. I need to disclose, that this truly is a gift from me to you; I don't like crowds, despite being an extrovert, so think of this as my ultimate sacrifice.
4 of the Best Parks in the Northwest Twin Cities Suburbs
Prairie Park, 13355 – 90th Street NE, Otsego
One of my absolute favorite splash pads in the northwest is Prairie Park in Otsego. This little gem boasts some of the following features:
play equipment
splash pad (Hours 9AM- 9PM)
walking paths
picnic shelter (reserveable facility)
picnic tables
picnic grills
basketball court
ball fields
volleyball court
skate park
sledding hill
Dog Park
The park is so clean and tidy and is really set up perfectly for kids of all ages. There are a total of three separate playgrounds on the grounds and they're all close together. There's a playground that's for older children, a younger children playground and then your classic, sandy playground. Several outhouses are available as well so bathroom breaks can be easily done. There's also quite a bit of shady areas from trees or covered picnic tables.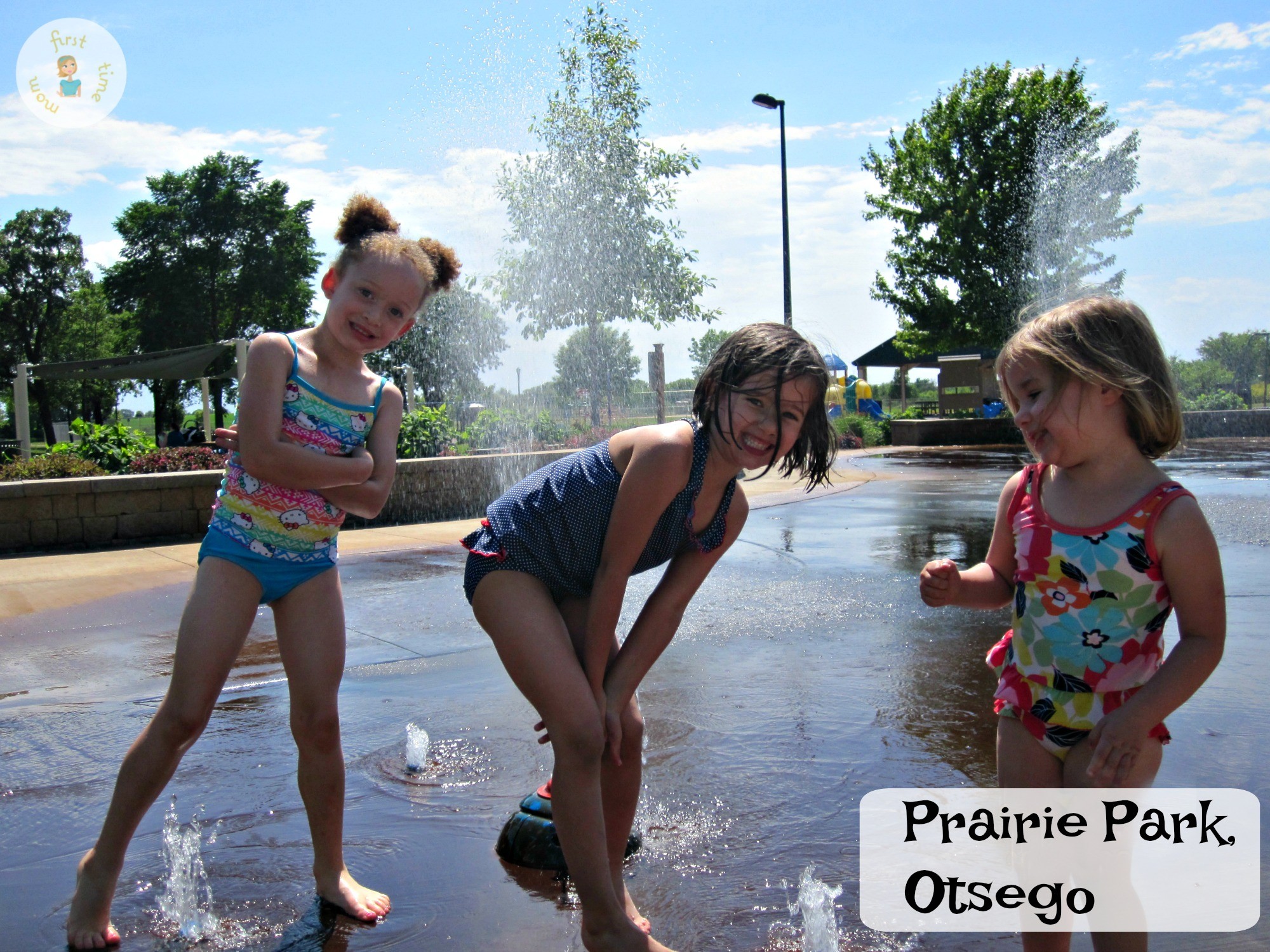 Nature Explore Center at the Handke Center, 1170 Main Street, Elk River
Here's a little known fact, there is a certified Nature Explore Center located right in Elk River at the Handke Child Development Center and it's open to the public. There are no entry fees or membership required either. They have lots to do and discover for all ages as well as events that happen frequently. Check it out by following them on social media as well as subscribing to ISD 728's newsletter.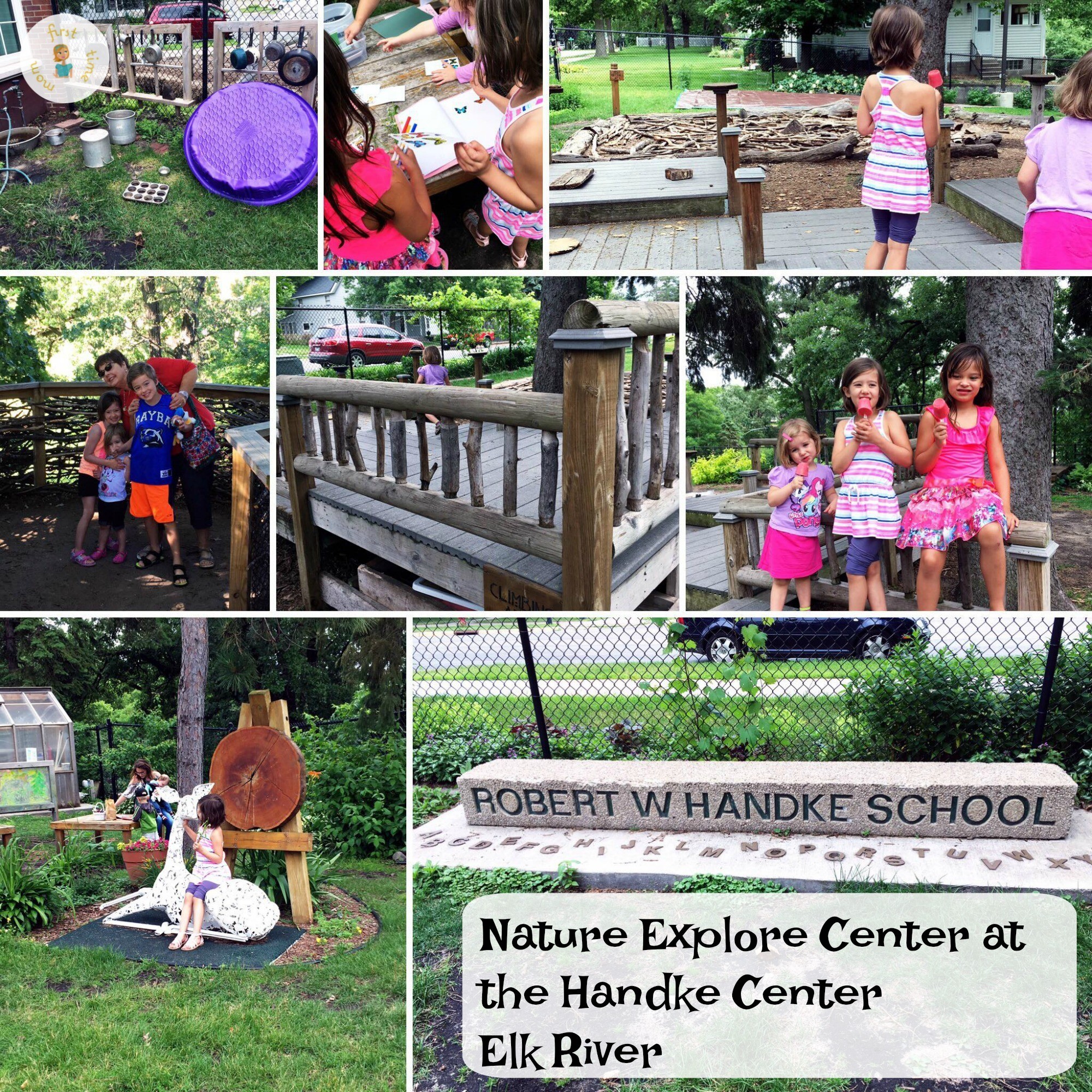 Central Park of Maple Grove, 12000 Central Park Way  (Two blocks East of the Maple Grove Library)
When the Central Park in Maple Grove opened in the fall of 2015 it was the hot park in the northwest suburbs and for good reason. The park is really great for any age with many climbing features, rock walls, an updated merry-go-round (think back your childhood only this one has that millennial safety twist on it), as well as an interactive splash pad.
The splash pad (aka interactive fountain) is 2100 sq. ft. plaza with 49 jet sprays and 18 arching sprays.
Indoor restrooms and changing rooms.
From 8:45 p.m. – 10:00 p.m. the splash pad is on show mode with lights
Playground is accessible, rubberized surface and some sand areas
The playground has seven play zones, 24-foot climbing tower, four slides, unique swings and a 120-foot long climbing wall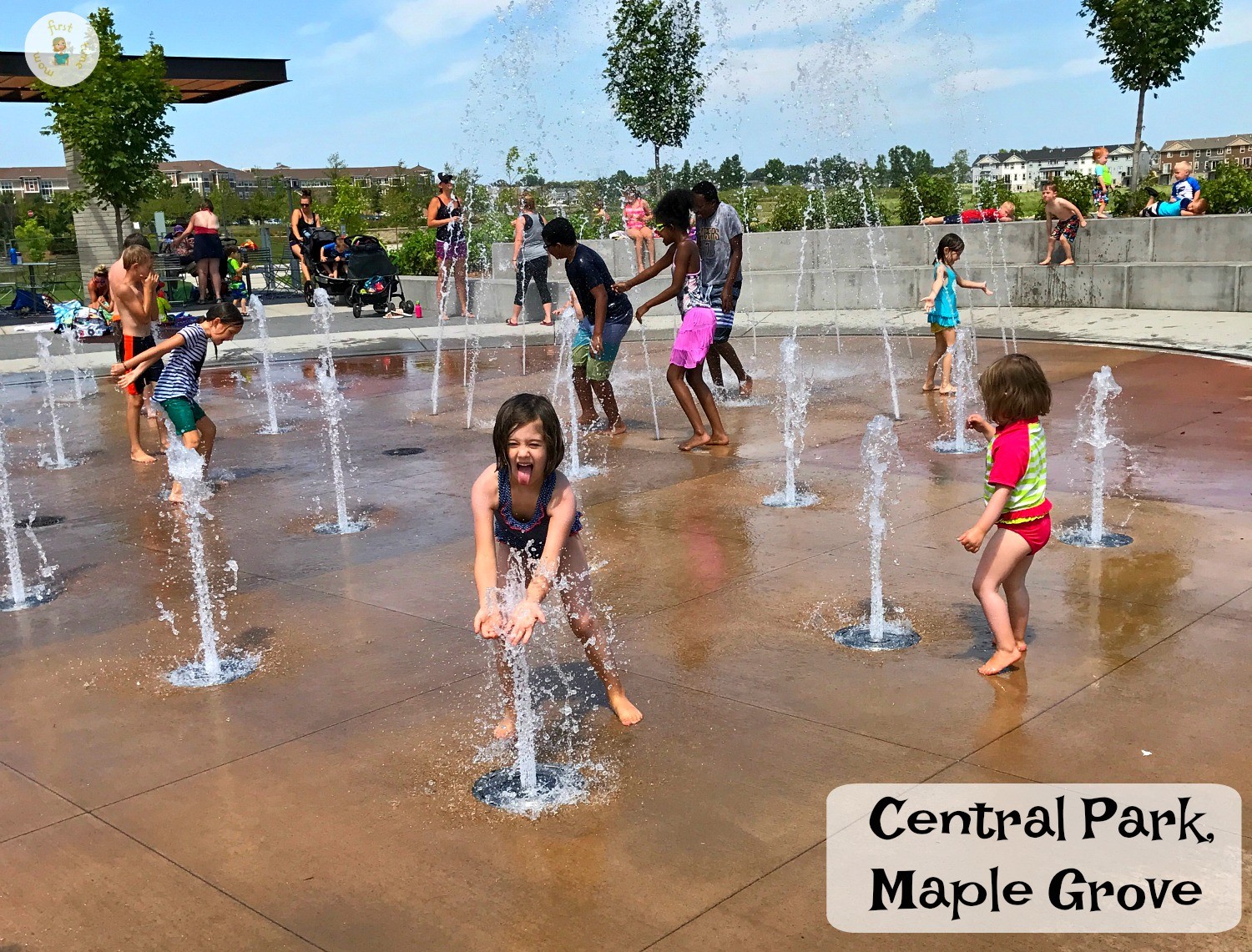 Lake Rebecca Park –  9831 Cty Rd 50, Rockford
Located in Rockford, Lake Rebecca Park is part of the Three Rivers system so the grounds are well maintained and the playground is beautiful. The playground is located on higher ground from the beach and lake area. There isn't a lifeguard on duty but the lake is shallow enough to give little swimmers enough independence without getting into trouble. The other thing I like about it is that there are covered areas on the beach so you can get out from the sun and heat.
Swimming Beach

Boat Launch

Creative Play Area

Public and group picnic areas
So step outside and do a little exploring. Grab a basket for a picnic lunch, your sunscreen and some bug spray! Get outside and get back to nature!!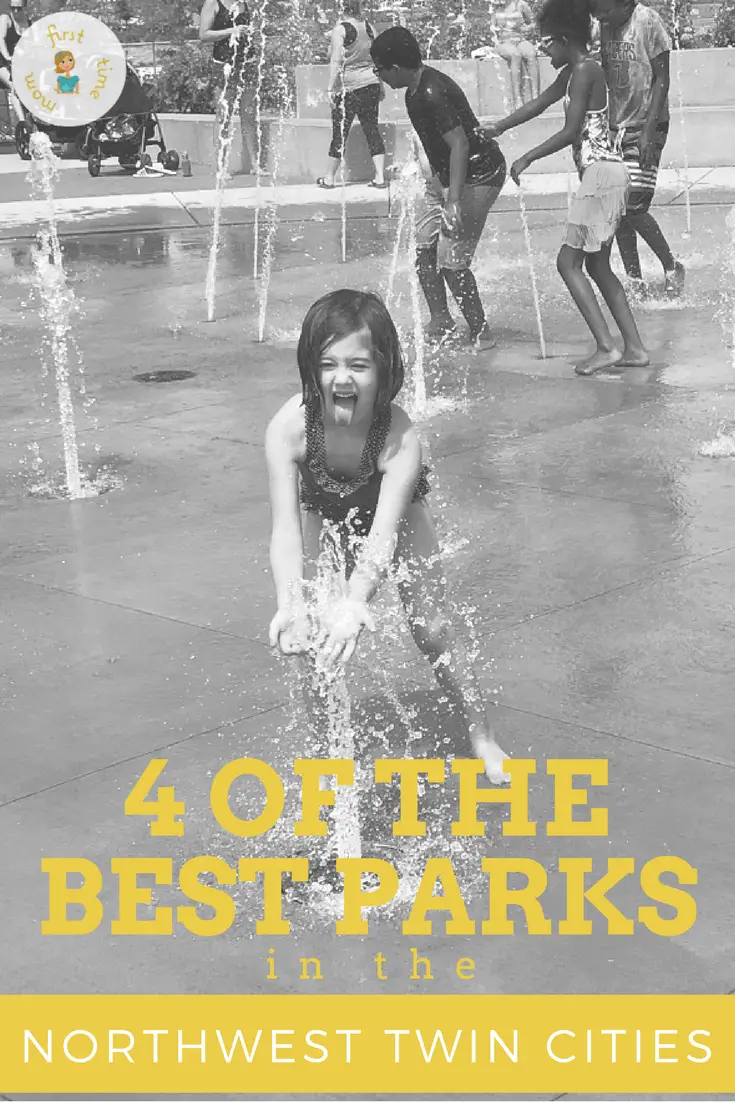 Just so you know, there are affiliate links in this blog post; it won't cost you anything extra, however, should you make a purchase from one of the links I'll receive a small commission for your purchase which in turn helps keep First Time Mom running. Thank you!