Thank you Panda Express for sponsoring this post and reminding me how much I love the food at Panda Express. My family and I enjoyed an early dinner last week at the Panda Express in Maple Grove. It was worlds away from the last Panda Express I ate at which happened to be in a mall. The food is still fresh and still tasty but the decor is what really surprised me.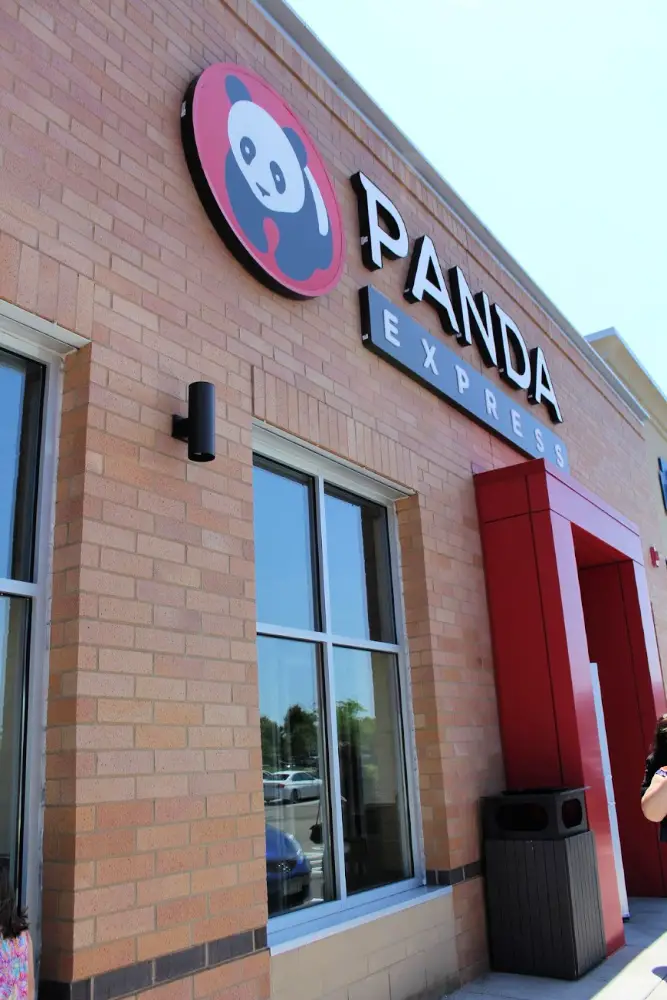 We happened to hit Panda Express at just the right time because shortly after we got to the counter to order, more and more people were coming in to the restaurant to grab something to eat. Families, couples, people on the lunch breaks. After experiencing the ambiance and fresh food at Panda Express I understand why it's such a hot spot.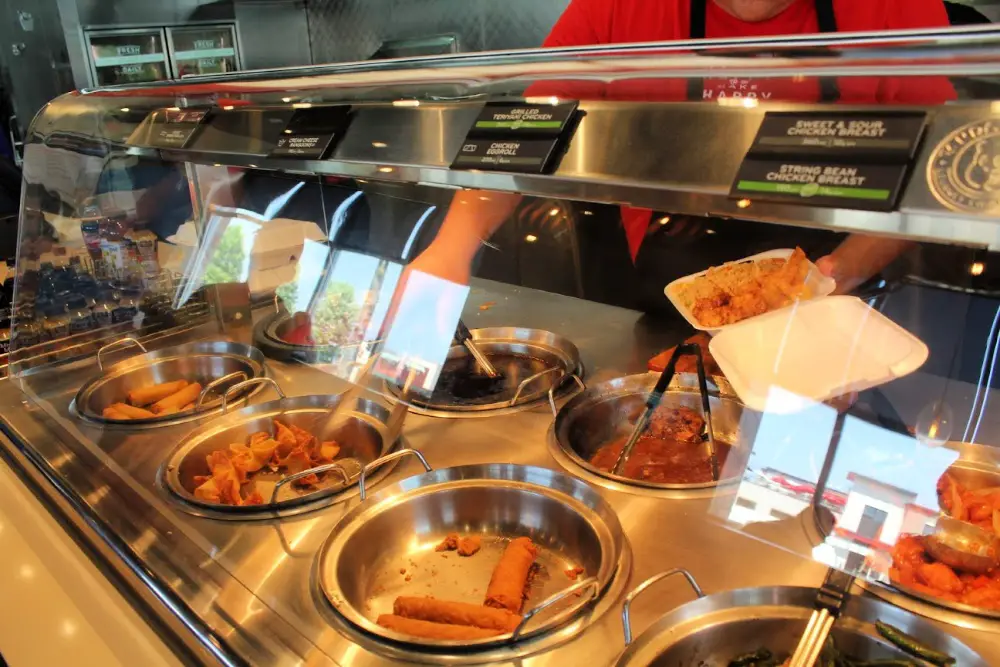 Is Panda Express a family friendly restaurant?
Like I said, I'm familiar with Panda Express being in the food court of a mall so when Panda Express reached out to me and asked that I take my family out going and sitting down together wasn't what I had in mind. With accents of Asian inspired art on the walls and lantern-like lighting fixtures, the mood was definitely set for us. Panda Express was no fast food joint where we'd be in and out as fast as we can, it was a nice place to sit down with our family.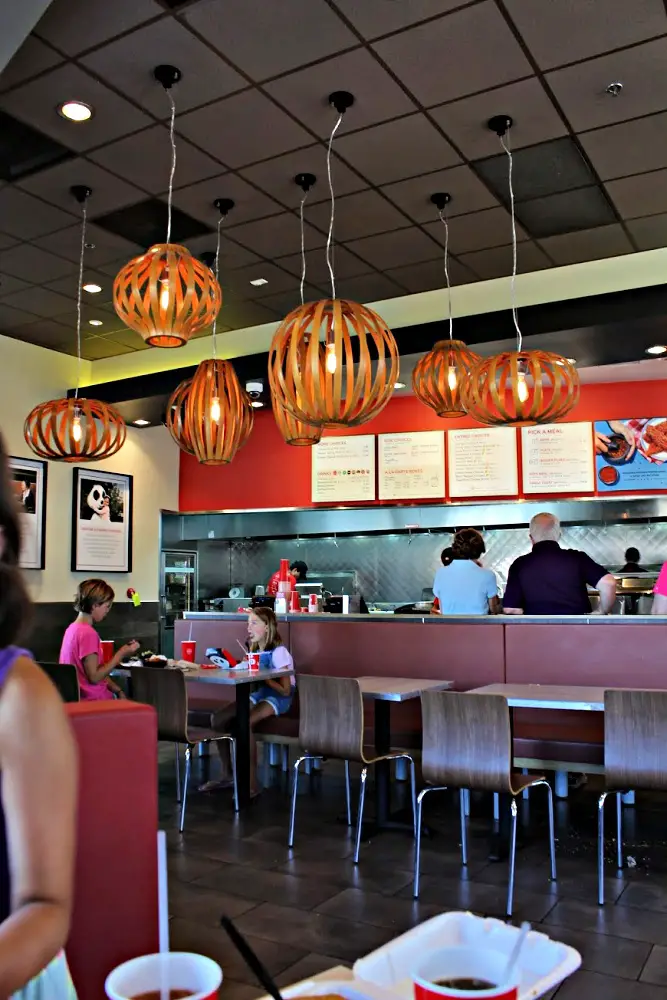 My family and I have Chinese on Christmas Eve every year so I knew my kids would probably like the food at Panda Express. We love Chinese leftovers so we opted to each get a meal that came with a side and two entrees. Sure we could've gotten the kids a kids meal, those looked really healthy but they actually wanted to bring their Orange Chicken home to munch on the next day. Yes, even though we all could have gotten a different entree with our meal somehow the majority of us ended up with Orange Chicken on our plates. No one really wants to share their Orange Chicken, it's one of the best things at Panda Express!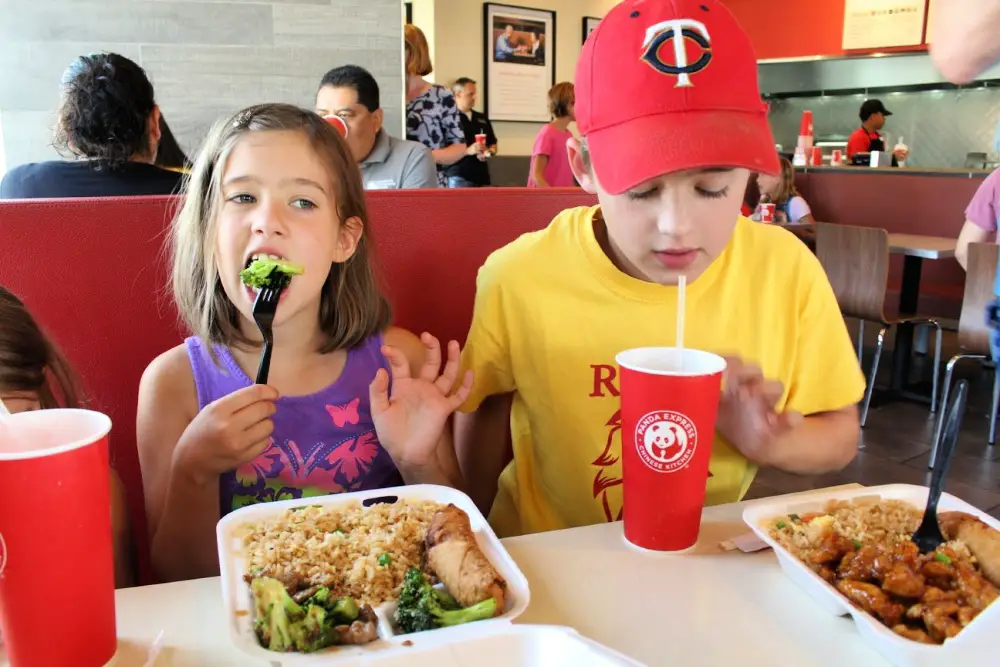 Kendall, my 8-year-old daughter, loves broccoli so it was no shock that she chose to have the Beef Broccoli. What did surprise me was finding out that Beef Broccoli is part of Panda Express's Wok Smart Menu. Each dish on the Wok Smart Menu has at least 8g of protein and 300 calories or less. Plus, they all feature fresh vegetables and that Chinese-inspired flavor. It's good to know that you can find healthy meals that kids will actually like.
Giveaway with Panda Express!
My friends at Panda Express want to give one of my Instagram followers a $50 gift card to a Panda Express in the Twin Cities! Head over to Instagram and enter now! Giveaway ends in one week (8/8/19). Click the picture below and find it in my Instagram Feed to enter.
As the creator of the lifestyle blog and book, Me Before Mom, Bert supports millennial moms facing the challenges and changes of motherhood. Me Before Mom is an online community that offers support through real life stories, encouraging advice, and answers to questions about how a woman maintains herself during this self-sacrificial time of parenthood. Stories from Bert Anderson have helped women across the globe through the Huffington Post, Today's Parent, and on the Harry show. Whether weathering the first year of motherhood or walking through the later stages of motherhood, Bert has helped many continue to find herself while still in the throes of motherhood. Purchase your copy of Me Before Mom: Putting Your Oxygen Mask on First today!