Xfinity xFi – Why moms need it for their sanity
 I'm partnering with Comcast and Twin Cities Mom Collective for this sponsored post. All opinions are 100% my own.
If you had asked me back in February if my kids would be doing school online, in front of a computer, I would've told you that you were nuts. It's no surprise that the COVID-19 pandemic has dramatically changed everyone's lives. According to research conducted by Comcast internet usage has increased 57% during the day. As a result of kids being online all the time to do school, that leaves little to no time for them to relax and watch a show, play a game or check out their social media. There's a lot of manage when it comes to screens; I feel like I'm forgetting half of my to-do list all the time so needing to mentally keep track of screen time seems like a project I just can't handle. Thankfully, Comcast has a platform called Xfinity xFi and I had the opportunity to learn about what it does and how that makes a mom's life easier.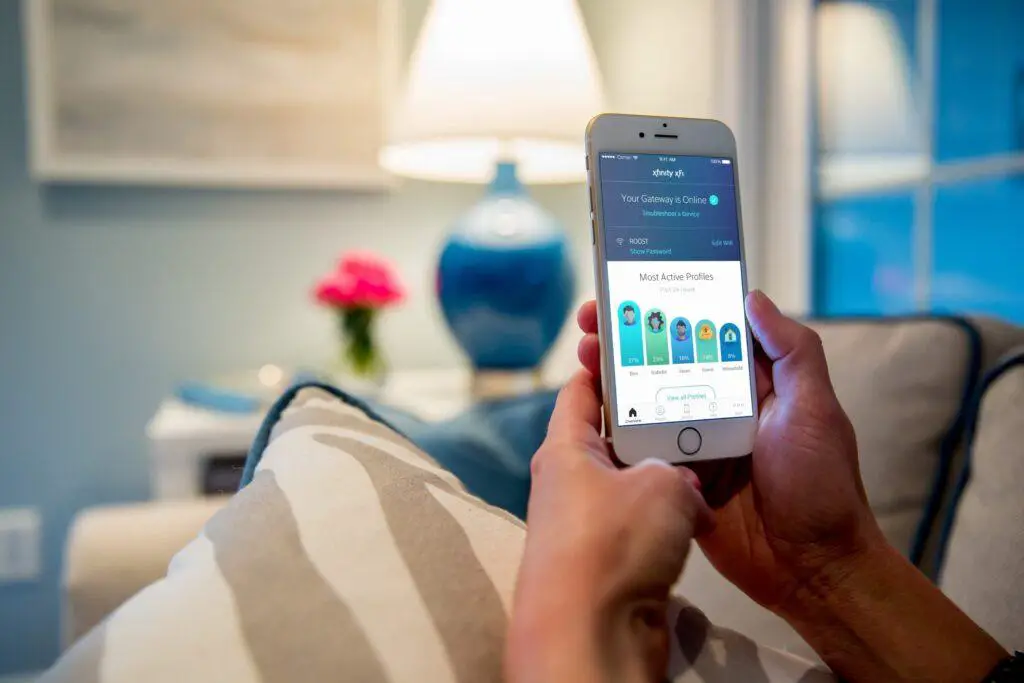 As an Amazon Associate I earn from qualifying purchases.
What is Xfinity Xfi?
Wi-Fi has become one of the most beneficial technologies in and out of the home. It connects all our favorite experiences and powers an increasing number of innovative gadgets, devices, and appliances. Wi-Fi remains at the center of our strategy to deliver the fastest, smartest experience to power our customers' connected lives. Yet, there isn't an easy way to see who and what's connected, fix problems, and personalize and control the overall experience. Until now. Comcast has a platform that was launched in 2017 called Xfinity xFi, a Wi-Fi platform that provides a simple digital dashboard for customers to set up their home Wi-Fi network, find their password, see what devices are connected, troubleshoot issues, set parental controls and even pause Wi-Fi access during dinner or bedtime.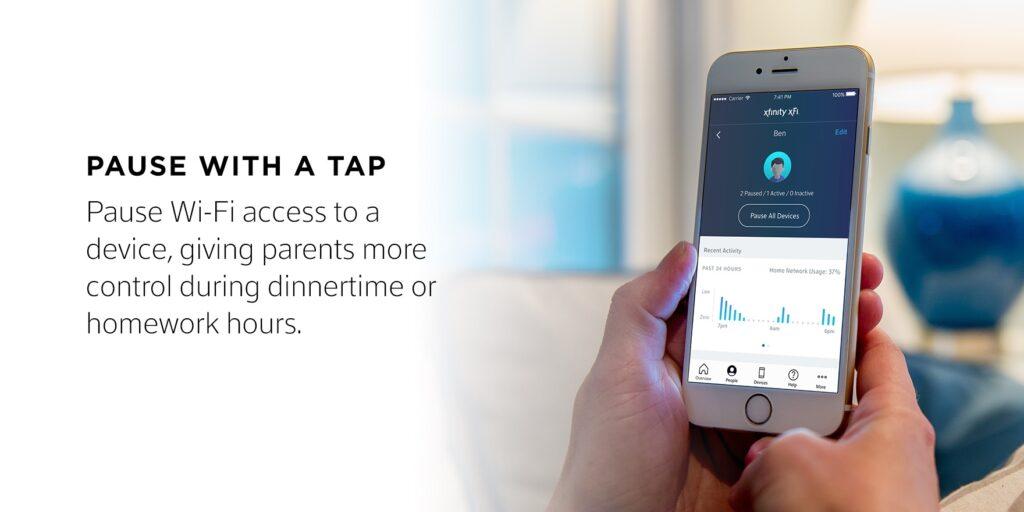 xFi is a personalized home Wi-Fi experience that gives customers the fastest speeds, best coverage, and ultimate control of the devices and services in their homes. People want to connect and control the products and devices in their home quickly and easily, and xFi gives people a simple, easy-to-use digital dashboard for their connected life. Over the past several years, the company has been working hard to transform the customer experience, and xFi is the latest example of our effort to create an easy, seamless, and reliable experience for customers. xFi adds value for customers, addresses common Wi-Fi pain points, and vastly improves the way millions of people interact with their home network.
The Internet can be a big scary place for parents – this app helps monitor the websites my child accesses.
I have this love/hate relationship with YouTube. I love some of the channels on there – the fun kid ones, art channels, entertainment and review channels – but there is a lot of junk on there that I just can't stand. My kids, on the other hand, would love nothing more than to sit in-front of YouTube all day, every day. I don't have time to baby-sit them but there has to be some way to restrict what my kids have access to. xFi does that and I think it's possibly one of its best features. I'd really not like for my 11.5-year-old son to be googling random words and phrases he hears from his friends or from some weird YouTuber. For a long time, I just didn't allow him on the computer but after learning about xFi I feel like he can have a little more freedom simply because the platform gives me the ability to restrict things as well as monitor what he's doing.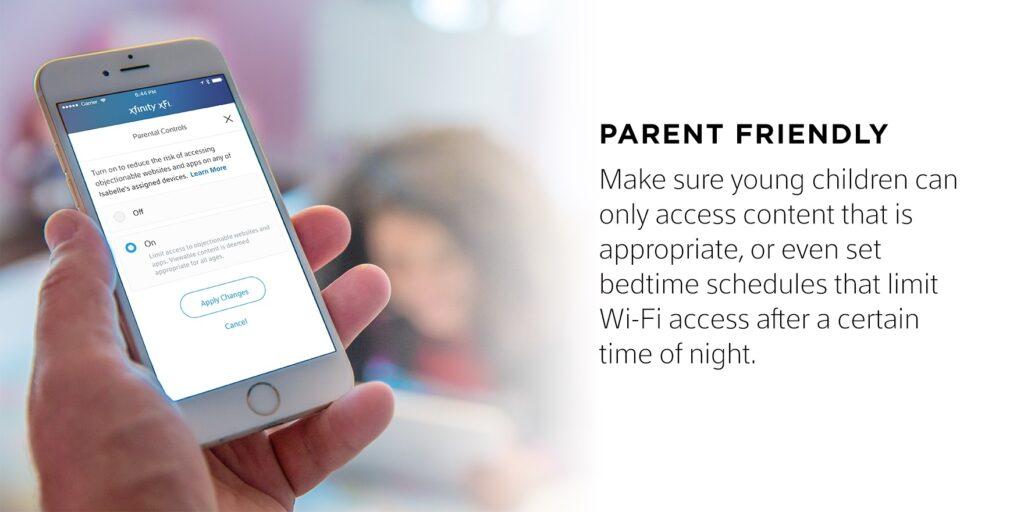 How does xFi give moms sanity?
After listening to the virtual conference and hearing all that xFi can do, honestly, I do not know why I never knew about this app. This is a game changer.
One of the presenters described a time when she went out with her husband and they told their son that he could have one friend over. While she was out she got a notification from her xFi app telling her that someone else's phone was trying to access their wi-fi. That phone did not belong to the friend she had given permission to come over. Here are the features that I love:
being able to turn the wi-fi or network off on specific devices, like the school issued Chromebook that my kids have; I can turn off other devices during school hours so they can focus on their tasks.
getting a notification that my kid is almost to their time limit so I can pause the device's access and have that conversation with my child that their time is almost up.
putting in certain key words or websites that I don't want my child accessing, xFi will scrub content and restrict those sites and other areas of content. We're talking YouTube people!!!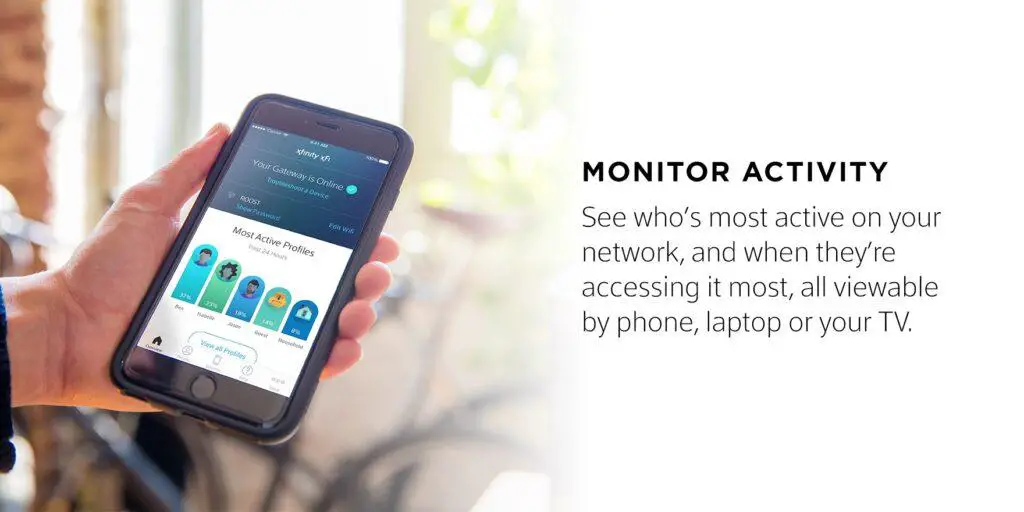 We're entering into an unprecedented time of parenting. I can't ask my mom or dad how they helped me manage the internet or social media when I was a kid. I can't ask them how they went about setting boundaries so that I would learn how to use all of the technology at my finger tips without being a helicopter parent. I like xFi because it gives me back some of the control when it comes to screens. The other thing that I loved about meeting with the Comcast crew is that I learned how they're always seeking input from customers on how to make the xFi app better. If there isn't a feature they'll look into how to make that a possibility. For example, I'd love to be able to turn off the ability to browse non-educational sites when my son is home doing distance learning and while they don't have that feature now they're open to trying to make it happen.
If you have Xfinity as your internet provider and you had no idea that xFi was a thing, like I did, you need to check out the app. If you don't have Xfinity, it's time to look into them…like yesterday.