Me Before Mom – I have a podcast!!!
Last November I introduced you to my baby, my book 

Me Before Mom: Putting Your Oxygen Mask on First

which is available on Amazon. Well, to go along with the book (also available on Kindle) I've teamed up with

Matriarch Digital Media

to record a podcast, Me Before Mom.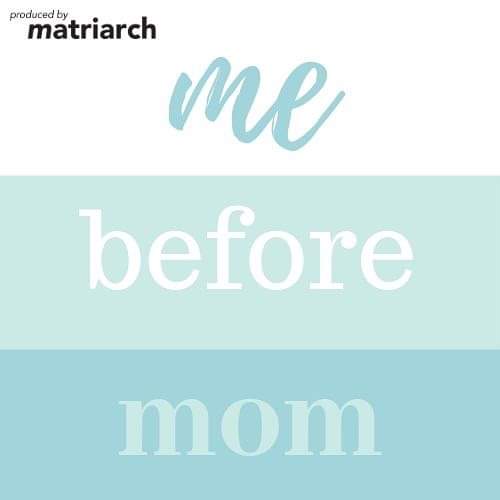 As an Amazon Associate I earn from qualifying purchases.
We are a participant in the Amazon Services LLC Associates Program, an affiliate advertising program designed to provide a means for us to earn fees by linking to Amazon.com and affiliated sites.
Me Before Mom is on Matriarch Digital Media!
I got connected with Matriarch by my friend Alexis Toro. She's friends with the CEO Twila Dang and offered to get me in touch with Twila so I could pitch my podcast idea to her. That's one of the many things I love about Alexis, she is always ready to help connect people and she's so humble.
I chatted with Twila on the phone and told her my desire: To help moms not lose themselves in the throws of motherhood. I wanted to make a podcast that would help women remember that it's okay to put herself first in some areas of life. I do truly believe that if we don't put some time and energy into ourselves as soon as our children leave our nest, we'll look at ourselves in the mirror and say, "I don't even know who I am or what I enjoy doing." Maybe that's okay for some people but it's not okay with me. My ideas lined up with Twila's vision for the women-only podcast,
I had a vision for a place online where women, like me, could go and be engaged, entertained and respected.  A place online where women can be appreciated and celebrated exactly as we are in the stage of life we are in. I wanted to create a place online where you feel like you are hanging out with your best, most trusted friends.
And so in February 2018 we started recording and recording and recording…I've learned so much about myself through this process. I'll share it with you one day. A full year later and we finished the recording process. Then I waited some more and it felt like torture. A lot goes on with creating a podcast episode and I had to trust that Matriarch was doing their job and I was in the best hands possible. Twila's seen me at my most vulnerable, most anxious; I knew I could trust her completely with the behind the scenes process. The below picture is the last day of recording with Twila.
View this post on Instagram
How do I listen to the Me Before Mom podcast?
You can listen to Me Before Mom wherever you listen to your favorite podcasts.
You can listen to a podcast by using your smartphone – iPhone or Andriod. Apple has a huge library of podcasts in iTunes and because of the wide audience Apple has their rating system is kind of the golden standard. Android and iPhone users have quite a few podcast streaming apps to choose from:
Google Podcast
iHeartRadio Podcasts
Pocket Casts (available on iOS and Android) – $4 – one of the best things about Pocket Casts is that it allows you to pick up where you leave off on other devices. That's huge if you have multiple devices you're using.
TuneIn + Alexa (Alexa devices)
Castbox (available on iOS and Android,  Amazon Echo Skill, and Apple Watch & CarPlay support.) – FREE – this is a newer app but it's been winning a lot of best of awards.
Stitcher (available on iOS and Android) – Stitcher is known for the ability to search for episodes and create multiple playlists. The app is free but there is a premium membership that offers podcasts ad free as well as a few premium only podcasts.
Spotify – Not just for music anymore, Spotify has curated quite the podcast library and is adding new shows daily.
Castros 3 (iPhone only) – According to quite a few reviews I read Castros 3 is the best iPhone only app to use if you are subscribed to many different podcasts.
Podchaser – There isn't an app for this one but they've made their website mobile friendly so you can access it via mobile.
There are more apps for you to use to listen to a podcast but those are the most notable ones, I think, that are out there.
I hope you'll join me every week for a little pep talk. The episodes are not longer than a half hour. Consider me your personal cheerleader encouraging you to let go of mom guilt and be kind of yourself. ?