Five products toddlers need to aid sleep because if that toddler isn't sleeping you'll be miserable

As an Amazon Associate I earn from qualifying purchases.
Just when you think you have it all together, your sweet little baby is now a toddler. Toddler sleep, while you may think is not as important as baby sleep, you'll find that it's still just as important as it was when your fiesty threenager was just a little two-month-old. What's more than the occasional "mine" confrontation and hitting phase are the common problems that come with toddler sleep or lack thereof. That, my friend, is enough to make you want to drink yourself to blissdom but don't do that! If you aren't familiar with the common toddler sleep problems read the blog post here covering the four most common toddler sleep problems. You can't be yourself lady if you feel like you're losing your mind because no one in the house is getting sleep!
We are a participant in the Amazon Services LLC Associates Program, an affiliate advertising program designed to provide a means for us to earn fees by linking to Amazon.com and affiliated sites.
How much sleep does my toddler need?
By the time your baby is a toddler he or she will need about 10 to 14 hours of sleep total. Now, that doesn't all happen at once, although for some toddlers they can do one long stretch of nighttime sleep with a shorter nap. For the most part, your toddler will sleep about 12 hours at night (7:00pm – 7:00am) and take one or two naps during the day. Most 18-month-olds are down to one afternoon nap and the majority of 24-month-olds are taking only one afternoon nap.
When should my toddler go to bed? 
It's really up to you, the parent but my favorite sleep authority, Dr. Marc Weissbluth, suggests that toddlers go to bed no later than 8:00pm. Now, if your toddler is still napping then you can probably sneak in something a little past 8:30pm but understand that sleep begets sleep.
What products will really help my toddler sleep better?
Toddler Pillow from Little Sleepy Head – Last fall we reviewed Little Sleepy Head and Abigail said she loves their pillows. What sets Little Sleepy Head apart from other toddler pillows is their Hypoallergenic Cotton, being made in the USA, its easy to travel size and it holds its shape over time. Read the full review here. 

Books that help toddlers calm down for bedtime. – In the previous blog post and Facebook live regarding toddlers and their sleep common sleep issues, I talked about setting a routine and making those minutes even the hour before lights out, a time of calming down and relaxing. Reading books that have a soothing rhythm and bedtime stories that talk about falling asleep peacefully are excellent to add into your routine if you haven't done so already. Here are a few that I like: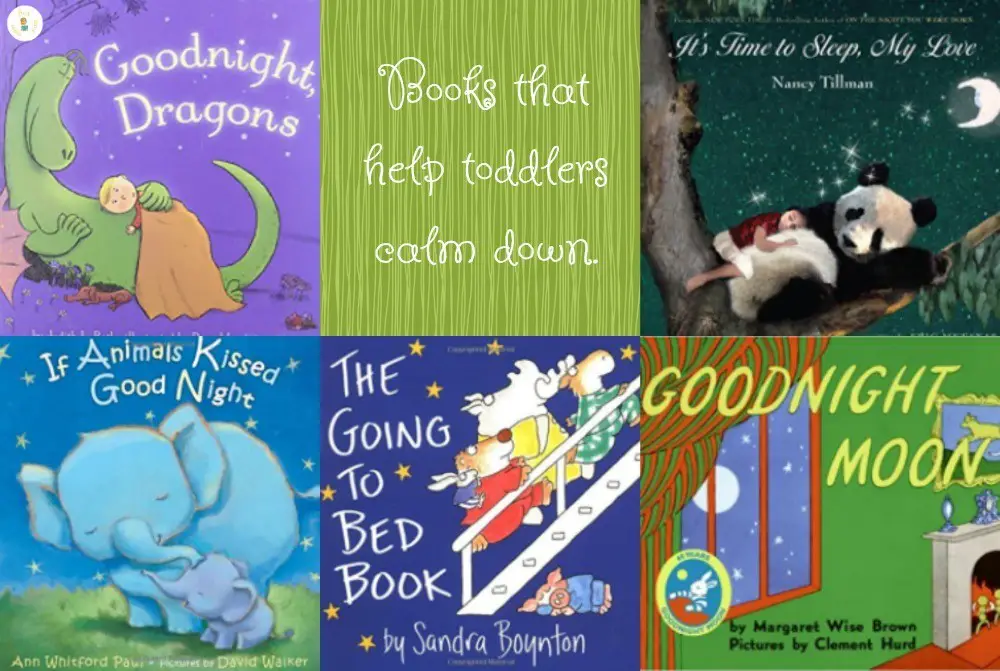 OK to Wake! Alarm Clock & Night-Light  – A common problem toddlers have is staying in bed once it's the wee hours of the morning. This is where the OK to Wake! Alarm Clock comes in handy. The clock not only acts as an alarm clock but it's also a nightlight. Then the 4.5″ bedside clock with soft yellow night-light glows green when it's OK for your child to get out of bed. Other versions include My Tot Clock, Kids Sleep Trainer Night Light and Bluetooth Speaker – Pam The Penguin and Claessens' Kids Kid'Sleep My First Alarm Clock and Sleep Trainer.
Nightlight – Not every toddler needs a nightlight, however, if you have a kiddo who is spooked by darkness then finding a nightlight that isn't terribly bright is extremely important. Many of the clocks that I listed above can double as a nightlight. Here are a few of my favorite standalone nightlights:
Starry Sky Rotating Projection by Bananas Over Baby – Portable Device Powered By Battery Or USB
ANTEQI Carton Night Light – Features Dual Light Modes: Warm White Light and 9-Color Flashing Modes, Sensitive Tap Light Control, BPA-free Washable Soft Silicone, 12-Hour Portable Usage Supports All-Night Companion, Handheld Size and Standing Design for Flexible Placement
Cloud b Twilight Constellation Night Light, Turtle – 

Projects a complete starry night sky onto the walls and ceiling of any room, t

hree soothing color options blue, green and amber to create magical, tranquil environments and 5 minute timer ensures complete darkness during child's deep sleep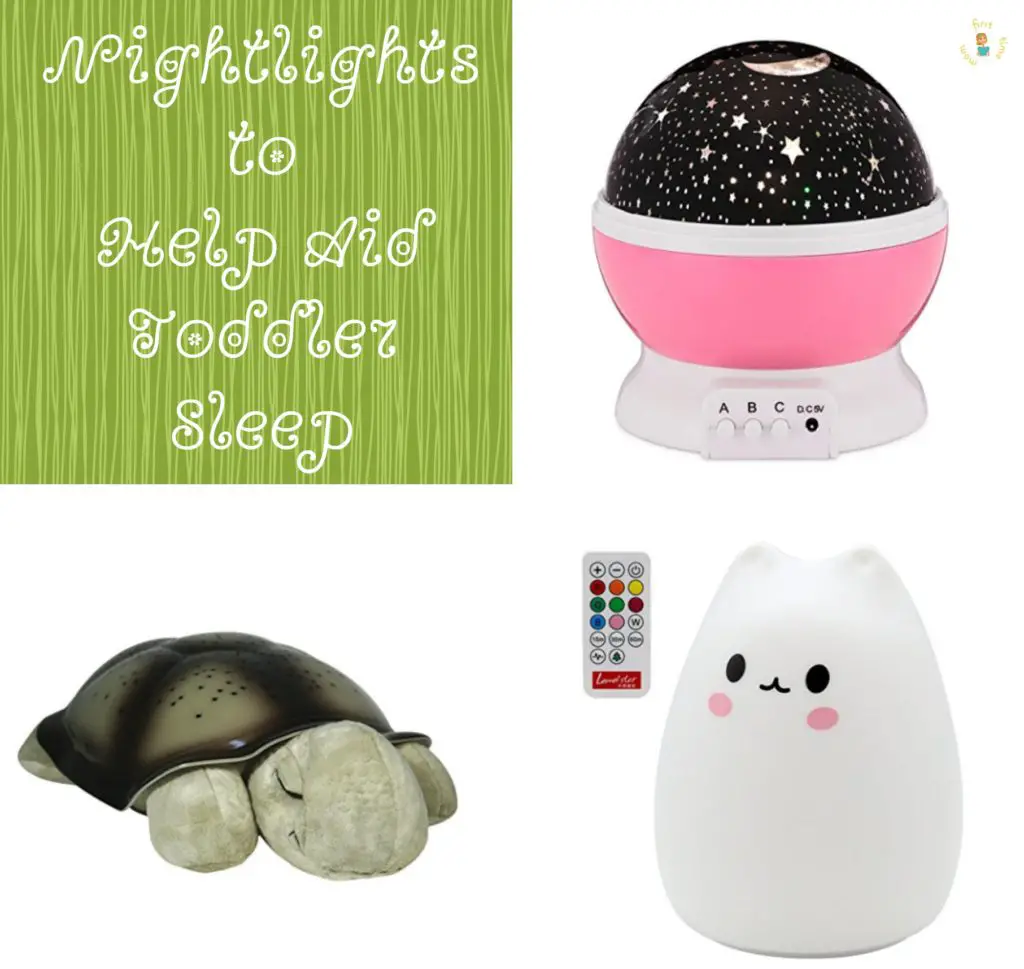 Transitional Object – If your child has a transitional object such as a teddy bear, blanket, these objects can really help your toddler sleep longer in the nighttime. Read more about what a transitional object is here.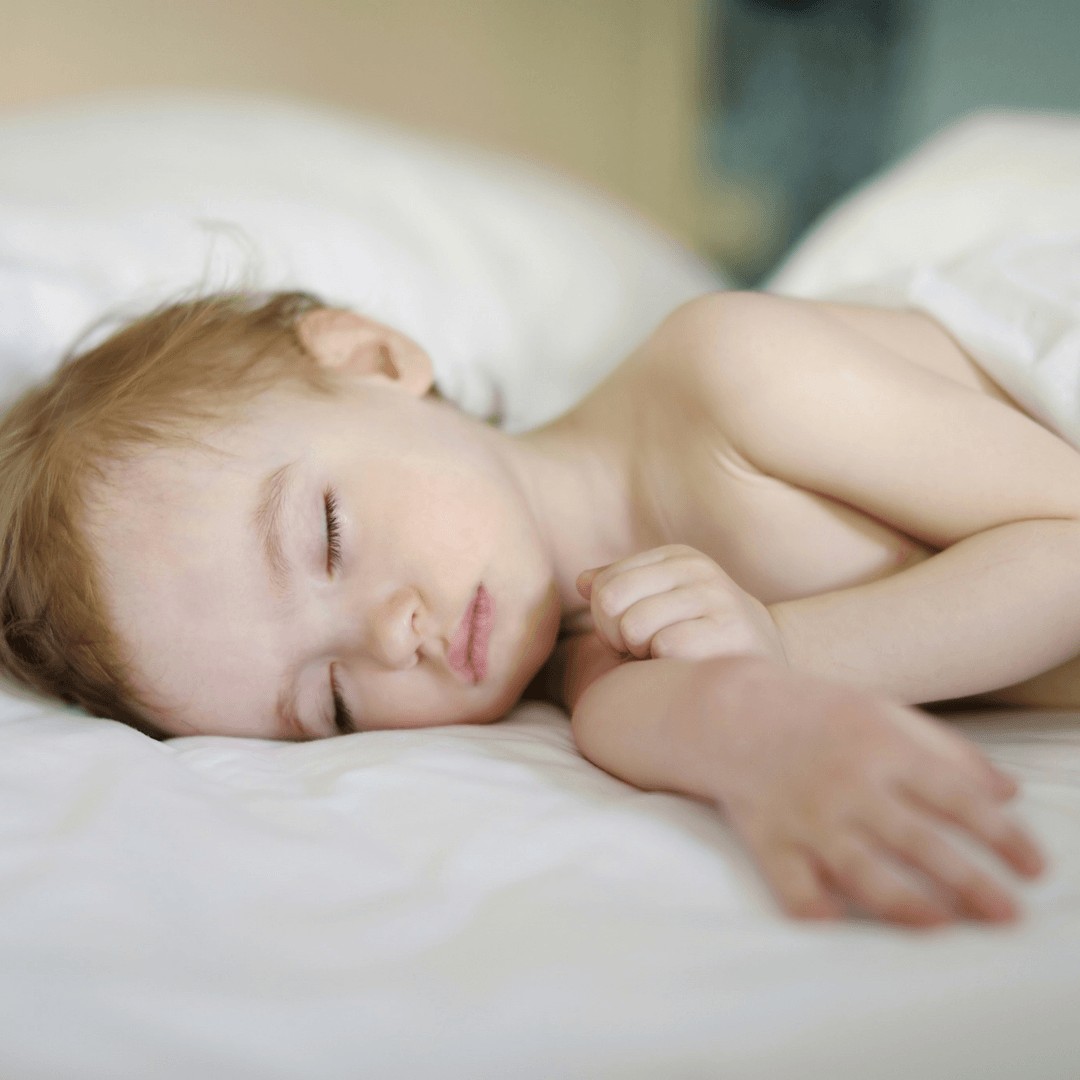 The main thing to remember with toddler sleep problems is that usually it's a phase so if that means you keep reminding yourself, "It's not going to be forever." You will get through this and thankfully there are a few products out there that will help make that happen.