Feet NEVER stop growing but I hate shopping in stores! KidsShoes.com saves my sanity!

As an Amazon Associate I earn from qualifying purchases.
Confession time: I cannot stand going into a store and shopping. I don't like malls and I hate indecision so when KidsShoes.com reached out to me to take a look at their site I jumped at the chance. My kids' are growing like little beanstalks and it's hard to keep up with their changing feet. Thanks to KidsShoes.com's technology they can have a trendy and comfy pair of shoes for back to school but I don't lose my mind trying to find that perfect pair.
One of the things I love about their site is the KidsSizing™ tool that's exclusive to KidsShoes.com. The way it works is simple: You create a personal profile for each child. Then using either a tablet or print out, you can measure your child's foot.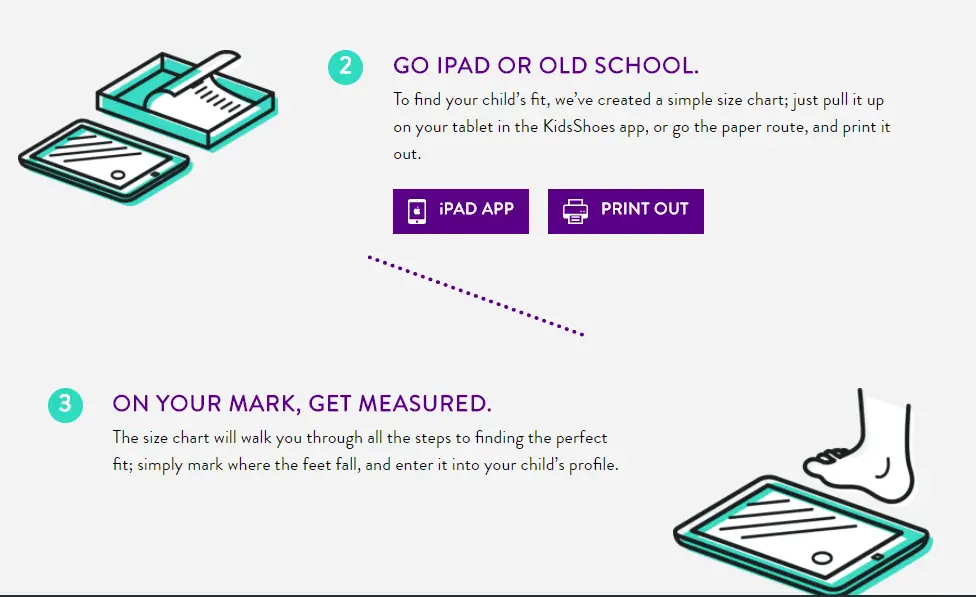 Then you'll add their size to their profile and you can search through their selection by size. As their feet get bigger you can use the KidsShoes app and measure them again. It's genius and if you don't like crowds but want to make sure you buy the right sized shoes you have to use KidsShoes.com.
Feet NEVER stop growing but I hate shopping in stores! KidsShoes.com saves my sanity!
My middle child, Kendall, is off to Kindergarten this fall. She's so ready for it too! When you ask her how she feels she'll tell you that she's excited but nervous. It took her no time to choose her shoes! She went with the SYDNEY JORDYN FLORAL APPLIQUE, of course. The minute I saw all of the shoes I just knew she'd go for the sparkles and flowers!
Brennan, my oldest, chose something classic, Kenneth Cole Reaction Kick Insight. Simple and not too flashy, plus they go with everything.
I couldn't forget about my littlest spit fire girl, Keira! She's not going to school this year but she could really use some new shoes. She gets all of Kendall's hand-me-downs (another reason to buy good quality shoes, you can hand them down to your younger kiddos and save money) so getting a new pair that are all her own. Keira chose, I mean as best as a three-year-old can choose, S.Jordyn Flower Stud. They're so cute and she can put them on by herself. I love the little flourishes and details!
Take the guess work out of shoe shopping and do it from your bed! Ha! Seriously, if you want a relaxing shopping experience and want to beat the crowds check out KidsShoes.com. Actually take a look at their site and tell me in the comments which pair you'd go with.