Coffee Captions and Quotes for Instgram!
If you're a coffee lover like me then how can you not also love FRIENDS; they go hand in hand! Since coffee frequents my Instagram feed I just had to create a list of the best coffee captions for Instagram that I could find. While I'm at it, let me introduce you to Central Perk Coffee Company. *I was gifted product in exchange for this mention, all opinions are my own.
As an Amazon Associate I earn from qualifying purchases.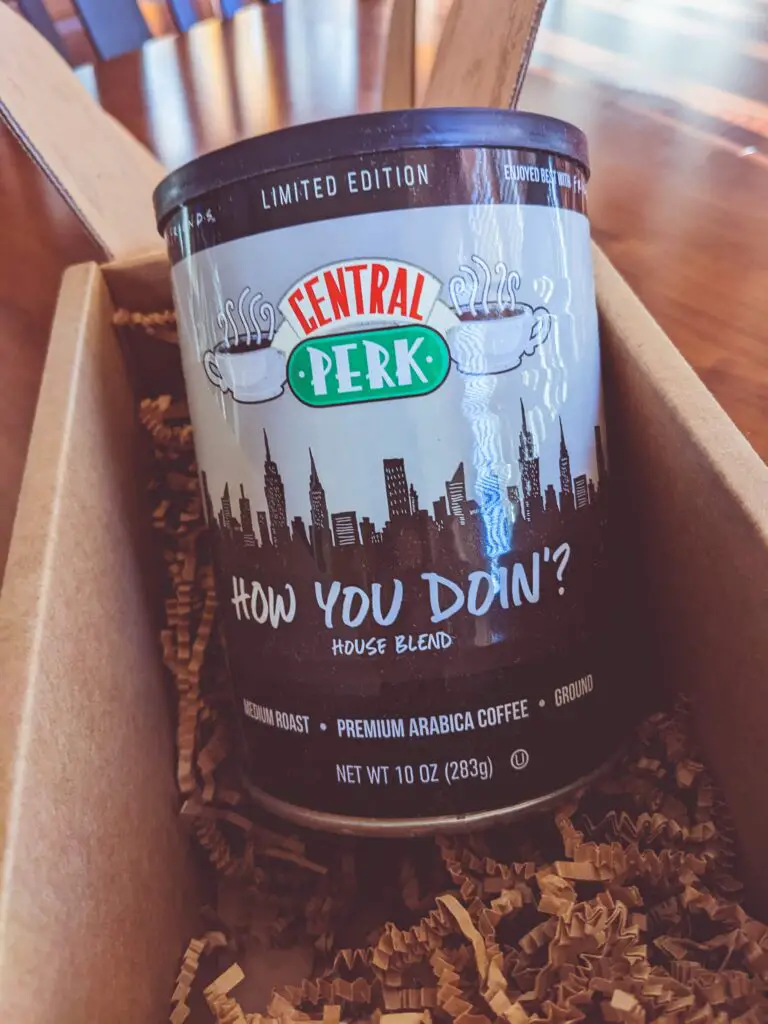 ---
Central Perk Coffee Company – Could I BE any more excited?!
HAPPY INTERNATIONAL COFFEE DAY from Central Perk Coffee Company. Can we BE anymore excited?!In celebration of International Coffee Day – fans and coffee lovers everywhere can order from their line of artisanal quality coffees made with the highest quality premium Arabica beans available in three select varietals:
"How You Doin'?" (medium roast)
"Pivot Blend" (medium/dark roast)
"We Were on a Coffee Break" (dark roast)
---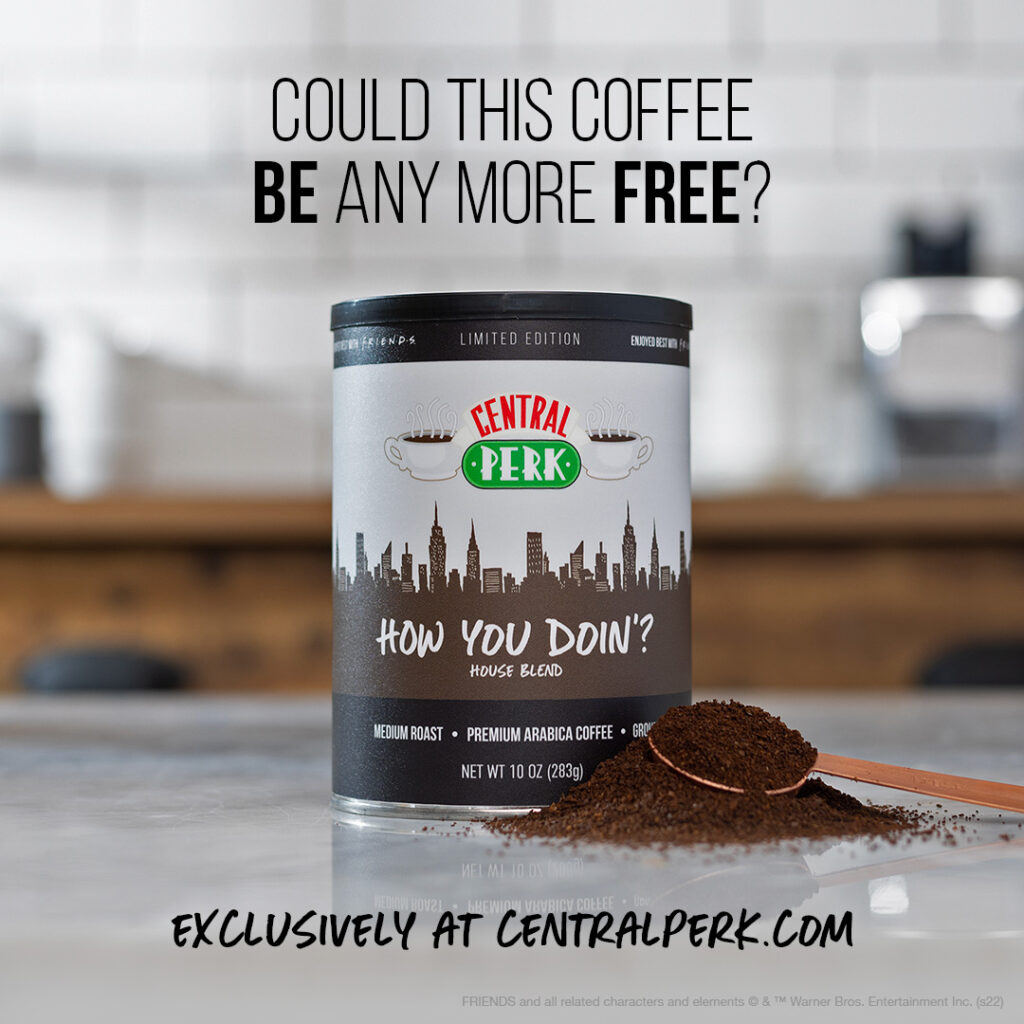 About Central Perk:
Comprised of industry experts from the coffee, specialty food and beverage, hospitality, and entertainment worlds — including Top Chef and multiple James Beard Foundation Award Winner Tom Colicchio — Central Perk Coffee can be ordered now, nationwide by visiting www.centralperk.com New Central Perk Coffee subscribers will receive a complimentary collectable can of "How You Doin'?" coffee, a medium roast ground varietal. This individually numbered limited edition tin was created exclusively for true FRIENDS fans and coffee lovers.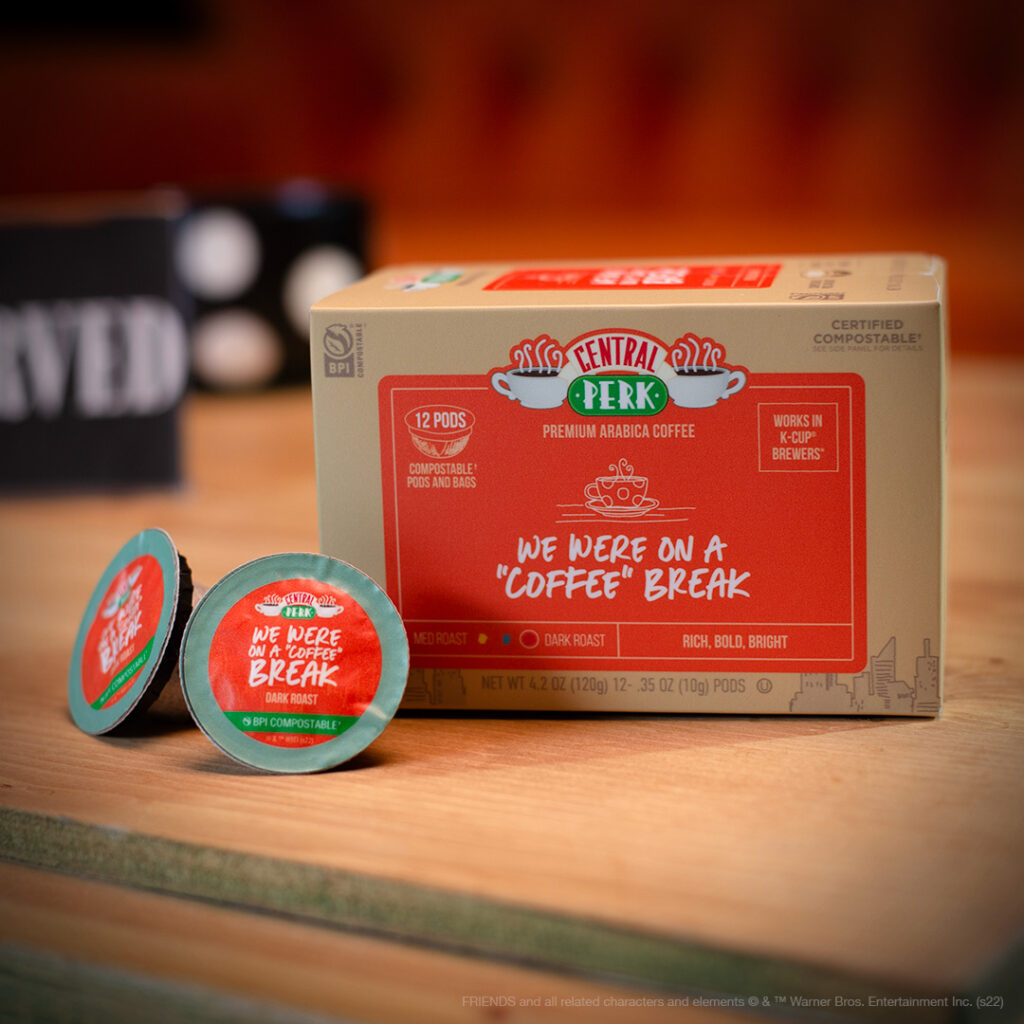 Lovingly roasted and shipped direct to consumers through a customizable coffee subscription service or a curated multi-blend variety pack, each blend is available in whole bean and ground formats, as well as BPI Certified compostable single serve coffee pods compatible with Keurig K-Cup® brewers. Single Central Perk Coffee products are also available. All Central Perk Coffees are sustainably sourced, produced and packaged using responsible environmental practices.
Coffee Quotes from FRIENDS
It just wouldn't be right to have a post giving you coffee captions for Instagram and NOT include some quotes from our favorite coffee-adoring FRIENDS. A lot of these quotes are from earlier seasons when Rachel was still working at Central Perk.
"Ya know, I figure if I can make coffee, there isn't anything I can't do." Rachel in "The One Where Monica Gets a Roommate"
"You don't clean the cappuccino machine?" – Terry to Rachel in "The One With the Baby on the Bus"
"Don't wink at me and put on your apron." – Gunther to Joey in "The One With the Joke"
"So this is a half-caf, double tall, easy hazelnut, non-fat, no foam with whip, extra hot latte." – Rachel to Central Perk customer in "The One With Frank Jr."
---
Coffee Captions for Instagram
Bookmark this page right now. You never know when you'll want some coffee captions for Instagram readily available and let's not forget the important day it is for us coffee lovers: INTERNATIONAL COFFEE DAY!!
Decaffeinated coffee is like a hairless cat, it exists, but that doesn't make it right.
"Adventure in life is good. Consistency in coffee even better." — Justina Headley
"Without my morning coffee, I'm just like a dried-up piece of goat." – J.S. Bach
I want someone to look at me the way I look at coffee.
But first, coffee.
I'm sorry for what I said before my morning coffee.
"Coffee makes us severe, and grave, and philosophical." — Jonathan Swift, 1722
Another day, another cup of coffee.
"I need coffee. Extra strong. Double caf. Triple caf. No, forget the caf. Throw in the whole cow and serve it to this man right here!" – Lorelai Gilmore
Too much morning, not enough coffee.
"Science may never come up with a better office communication system than the coffee break." — Earl Wilson
I've bean thinking about you a latte.
Relationship status: Looking for a tall, dark, rich cup of coffee.
"I orchestrate my mornings to the tune of coffee." — Terri Guillemets
Coffee before talkie, please.
Guess what? It's coffee o'clock.
May your coffee be hot and your eyeliner be slayin'.
My birthstone is a coffee bean.
I like big cups of coffee and I cannot lie.
"Coffee, the favorite drink of the civilized world." – Thomas Jefferson
"Coffee first. Schemes later." – Leanna Renee Hieber
"To an old man a cup of coffee is like the door post of an old house — it sustains and strengthens him." — Old Bourbon Proverb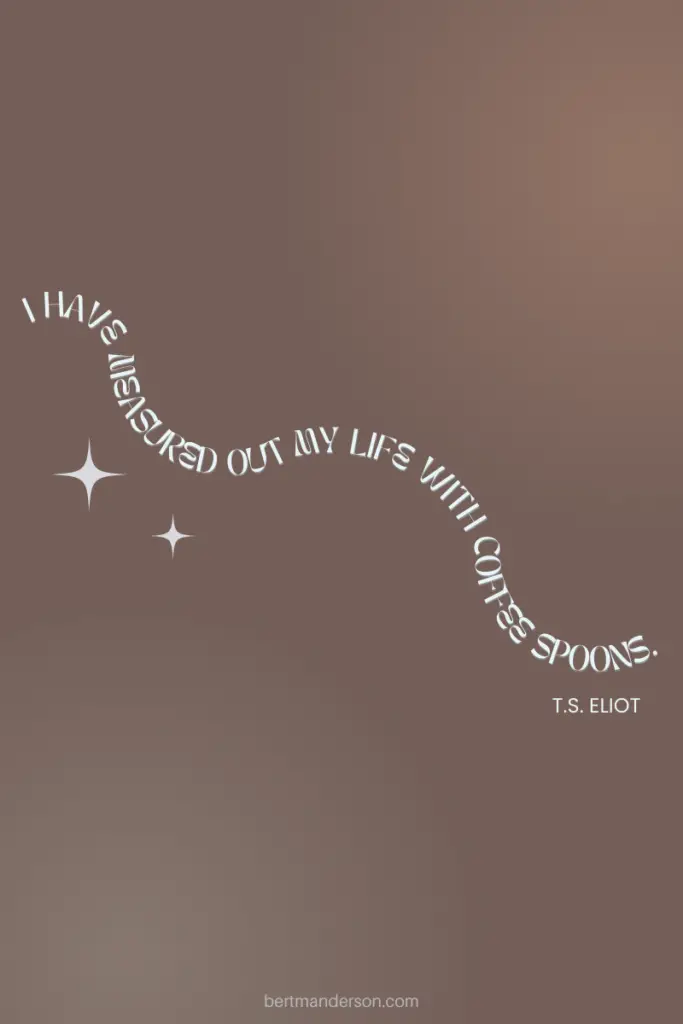 "I have measured out my life with coffee spoons." – T. S. Eliot
My coffee machine is the most beautiful person in the world to me.
I'm going to start measuring the complexity of coding tasks in coffee cups. "This was a five-espresso algorithm."
All you need is love and good coffee.
"No one can understand the truth until he drinks of coffee's frothy goodness." — Sheik Abd-al-Kabir
I have seen things…Awful things…Empty coffee cup things.
Deja Brew: The feeling that you've had this coffee before.
C:\COFFEE.POT missing (A)bort (R)etry (F)all asleep?
"I judge a restaurant by the bread and by the coffee." – Burt Lancaster
Coffee, because adulting is hard.