Coffee Mugs for Moms: The Best Part of Waking Up is Coffee in these Cups
I have a small, teeny, tiny problem that drives my husband crazy: I love, and consequently collect, coffee mugs. The coffee tastes better when you're drinking it from a adorable or funny or pretty coffee cup. If you're looking for that perfect gift for mom you've come to the right place. I set out to look for the best coffee mugs for moms and here's what I discovered.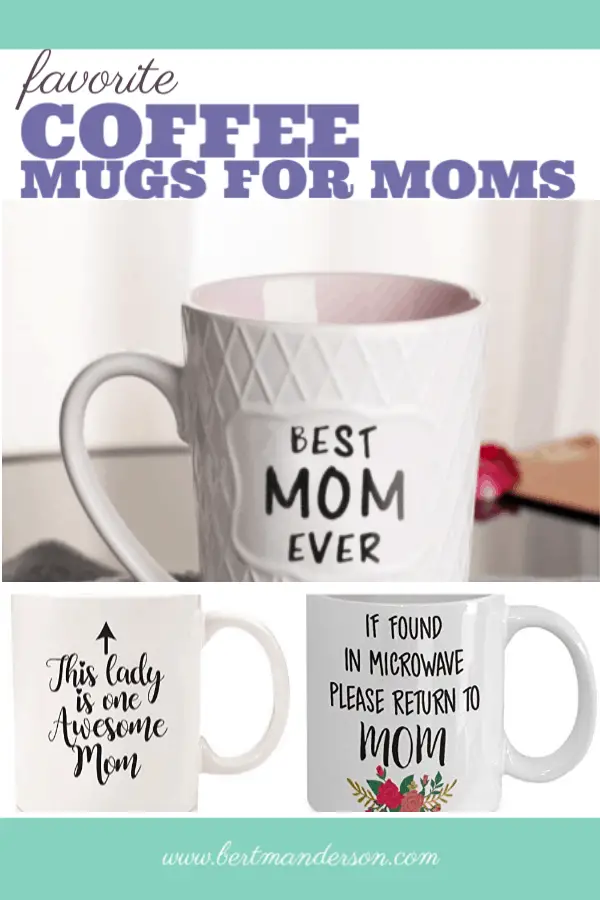 As an Amazon Associate I earn from qualifying purchases.
Coffee Mugs for Moms: The Best Part of Waking Up is Coffee in these Cups
We are a participant in the Amazon Services LLC Associates Program, an affiliate advertising program designed to provide a means for us to earn fees by linking to Amazon.com and affiliated sites.
World's Best Mom
We all think that our mom is the world's best mom I mean she really is, isn't she? Check out these world's best mom coffee mugs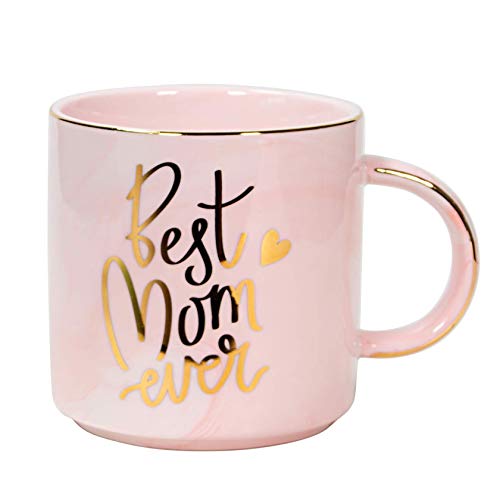 I love the watercolor on here, it's refreshing and cheery which is perfect for my morning cup of joe. BEST MOM EVER Pink Marble Ceramic Coffee Cup 11oz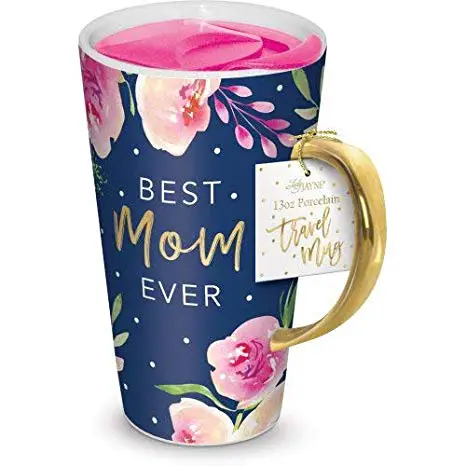 Moms are constantly on the go so a travel mug is a must. I love the floral details and gold handle on this mug. If you're going to be on the go you might as well feel good doing it, right? Lady Jayne 15914 One Travel Mug, 13 oz, Multicolor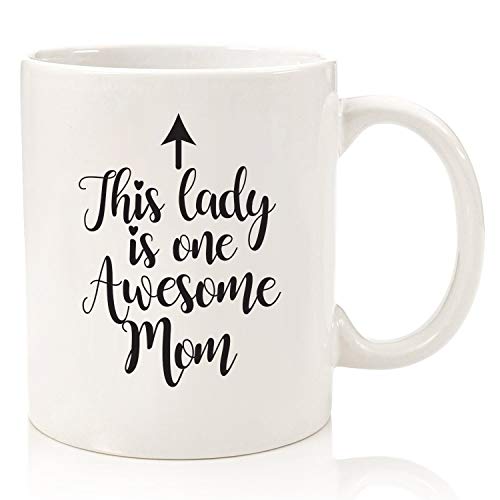 I love the simplicity of this best mom mug and the arrow up pointing at me as I sip that glorious coffee after being up all night with my baby. One Awesome Mom Funny Coffee Mug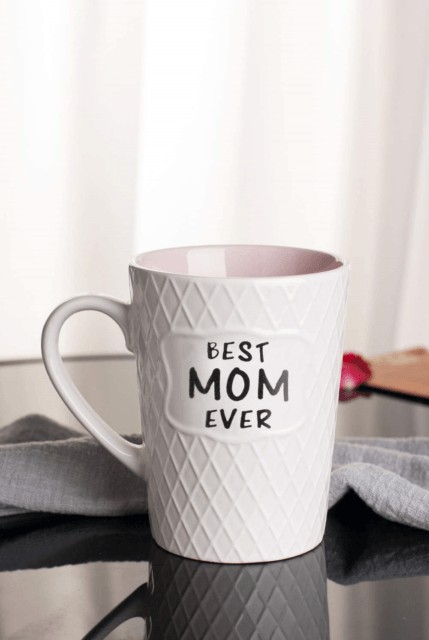 I love the lattice texture on this best mom ever mug. It creates a clean simple look. Ynsfree-Best mom ever-16 OZ Coffee & Tea Mug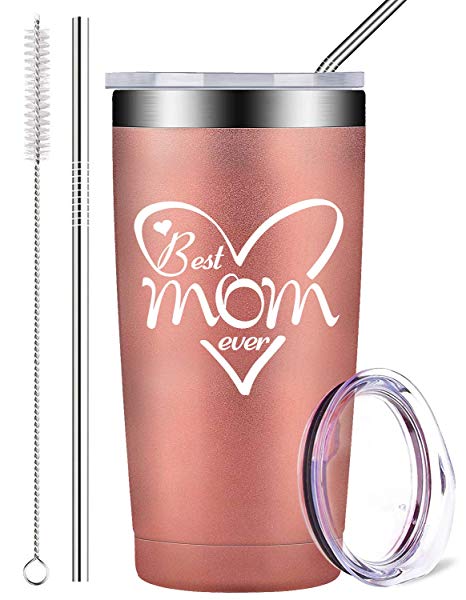 I love rose gold, I'm so happy it's in style. Like I said before, moms are on the go all the time from work to chauffeuring kids around, it's just a part of doing that mom thing. I love the versatility of this travel mug plus it comes with a stainless steel straw and straw brush. You do have to hand wash the mug but you should do that with all double walled mugs. Best Mom Ever – Stainless Steel Mug Tumbler with Lid and Straw, Insulated Travel Coffee Cup 
Mugs for the Nerdy Mom
It's hip to be geeky now and thank goodness for that! I'm a STAR WARS loving, sci-fi gal who cannot get enough merch. I love these fangirl Mom mugs and I know you will too.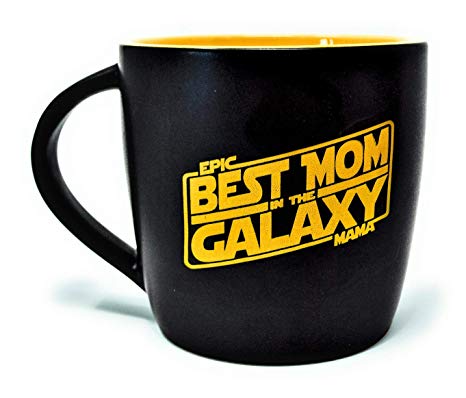 For the best geeky mom in the galaxy! Only the strong can raise Jedis. LeRageShirts Best Mom In The Galaxy Coffee Mug Cup Gift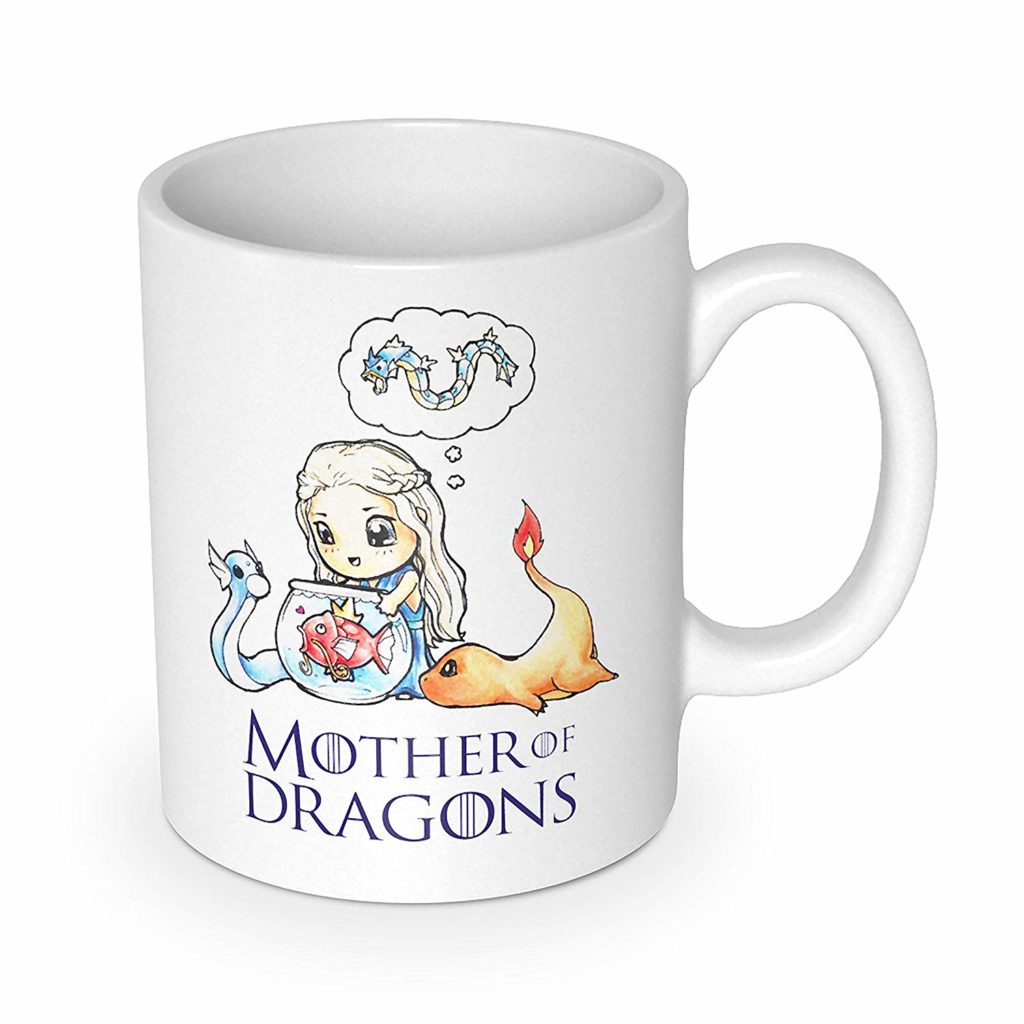 It's the best of both worlds with this GAME OF THRONES and POKEMON mash-up. Imagine sipping your morning java out of this amazing mom coffee mug. getDigital Mother of Dragons Mug
You're a cool mom, not like those regular moms! My son would die if this mom coffee mug was true about me, unfortunately for him the only games I play are on my smartphone. LookHUMAN Mom By Day Gamer By Night White 11 Ounce Ceramic Coffee Mug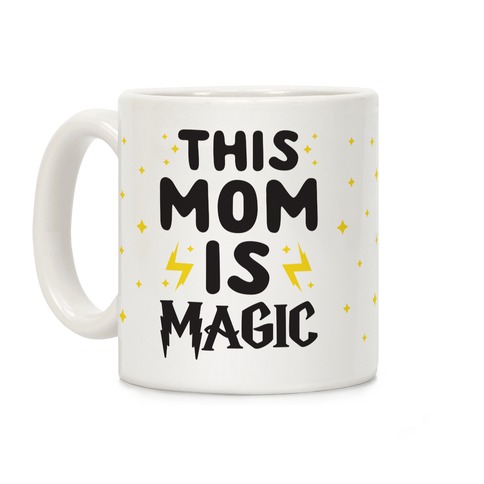 And yes, you are magical, Mama! I like the nod to Harry Potter with this mug, it's not overpowering but clean and classic. LookHUMAN This Mom Is Magic White 11 Ounce Ceramic Coffee Mug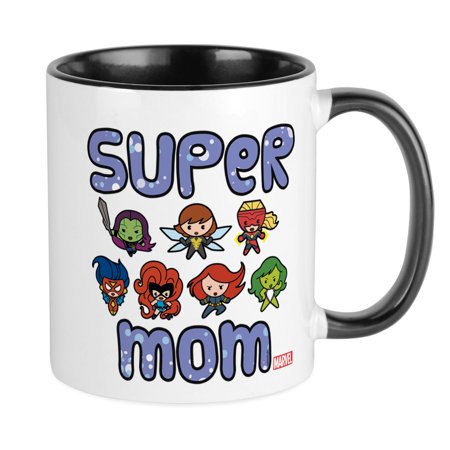 There are some pretty serious superheroes in the Marvel Universe, it's only natural that Mom should also be one. CafePress Marvel Super Mom Mug Unique Coffee Mug, Coffee Cup
Funny Mom Coffee Mugs
They say that happiness is a mother's smile so these funny mom mugs are really for your children, you know because they'll make you smile.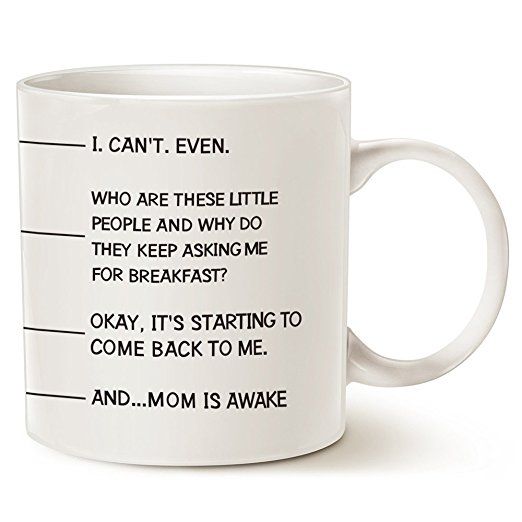 Isn't this the truth? I think it's safe to say that I've woken up like this more than once in my life which makes this awesome coffee mug hilarious. Funny Coffee Mug for Mom, I CANT EVEN AND.MOM IS AWAKE Ceramic Cup White, 11 Oz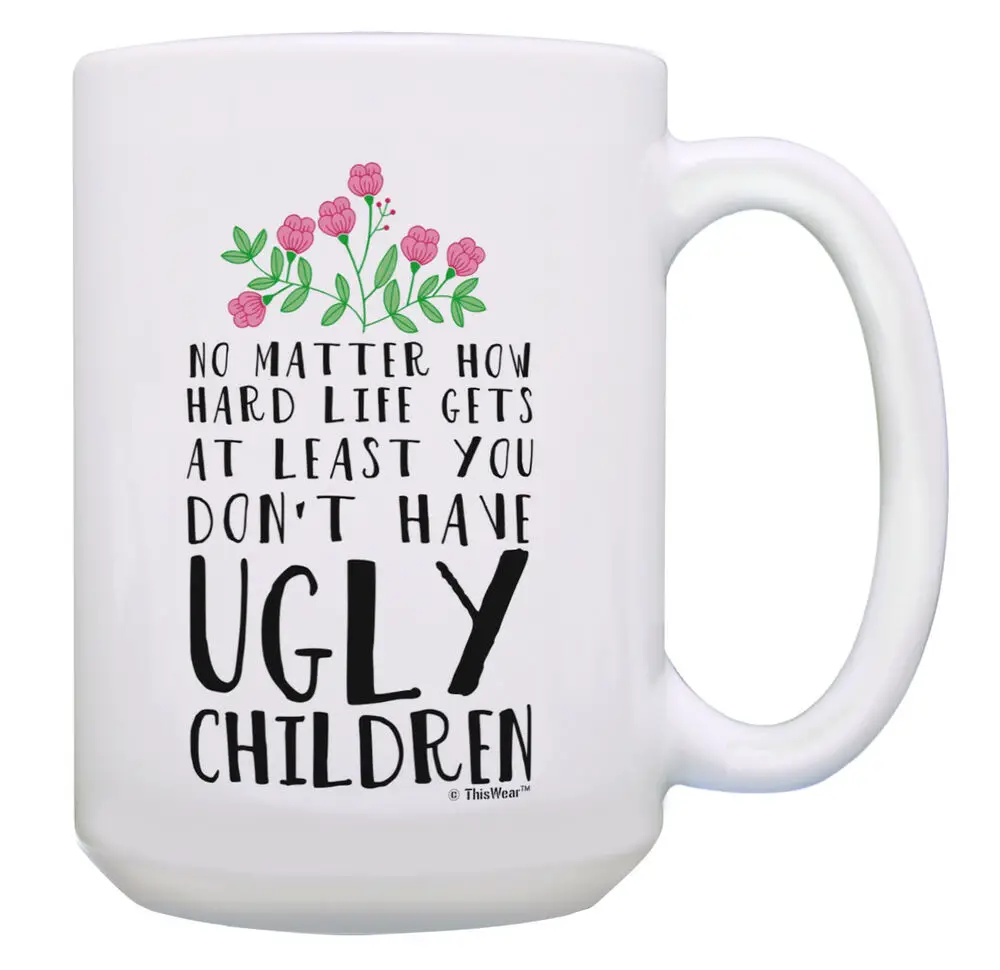 They're all beautiful aren't they? It's true, that no matter what life throws at you, your children will always be beautiful. I can drink (coffee) to that! At Least You Don't Have Ugly Children Funny Gifts for Mom Gift Coffee Mug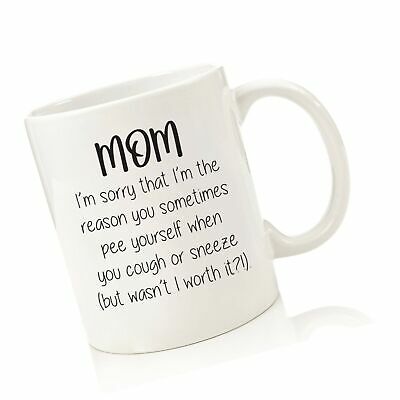 If it's a problem why not actually admit it, right? Funny Mom Mug – Sorry You Pee Yourself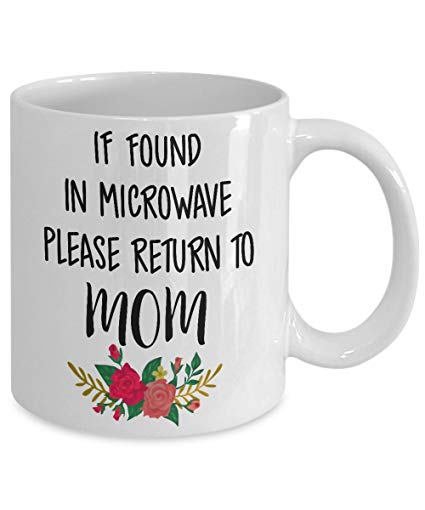 How many times do you reheat your coffee throughout the day? Mothers Day Gifts Funny Coffee Mug for Mom, If Found in Microwave Please Return to Mom Unique Cute Present Fun Cup White, 11 Oz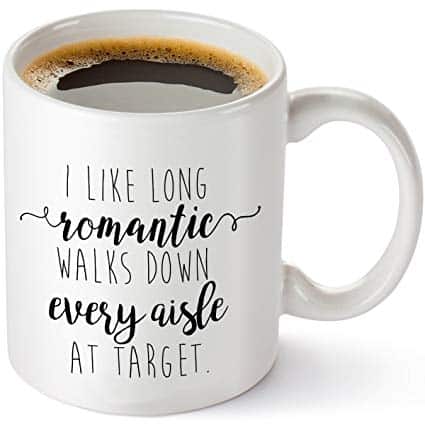 Who spends their "me" wandering the aisles of Target? I do!! This coffee mug is the perfect gift for the mom who has a sense of humor. I Like Long Romantic Walks at Target Funny Coffee Mug 11oz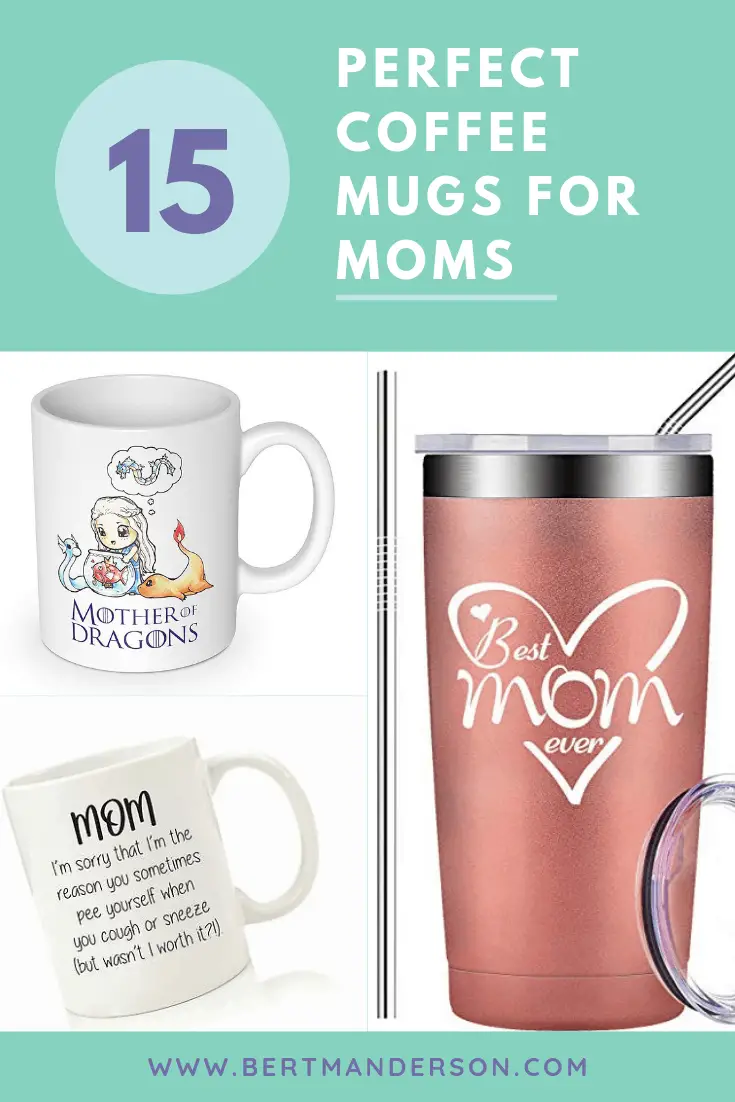 Which mug is your favorite?