The Best Marvel Black Widow Quotes You'll Never Forget
Natasha Romanoff aka Black Widow is a favorite of my daughters. My girls love how kick butt she is, sassy and she bosses the boys around! If you love quotes like this check out this Marvel Movie Inspirational Quotes post.
As an Amazon Associate I earn from qualifying purchases.
Black Widow Quotes
"Let me put you on hold." from The Avengers
"These guys come from legend, Captain. They're basically gods." from The Avengers
"Even if there's a small chance that we can undo this, I mean, we owe it to everyone who is not in this room, to try." from Avengers: Endgame
"Well, I don't judge people on their worst mistakes." from Avengers: Endgame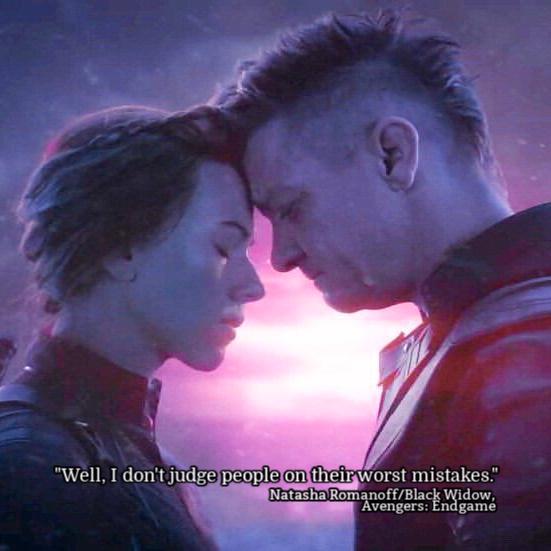 "Regimes fall every day. I tend not to weep over that. I'm Russian, or I was." from The Avengers
"Either one of you know where the Smithsonian is? I'm here to pick up a fossil." from Captain America: The Winter Soldier
"She's not alone." about Wanda Maximoff from Avengers: Infinity War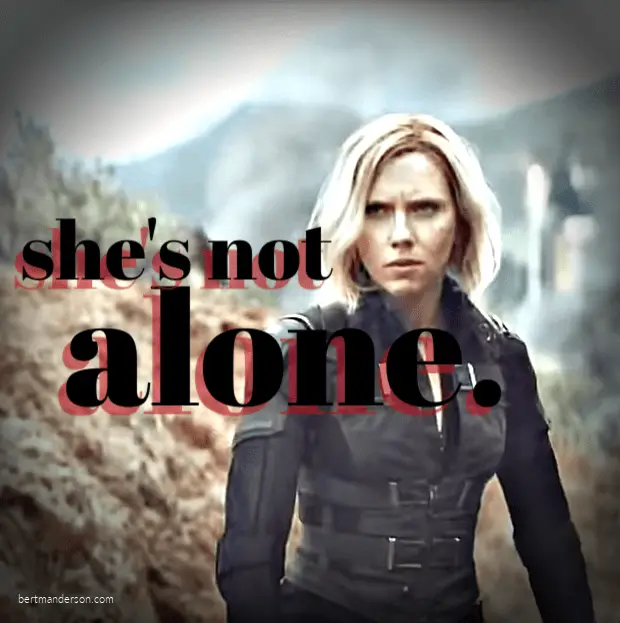 "Just because it's the path of least resistance doesn't mean it's the wrong path. Staying together is more important than how we stay together." from Captain America: Civil War
Ant-Man: "Look, I really don't want to hurt you."
Black Widow: "I wouldn't stress about it." from Captain America: Civil War
"You know, if you're about to tell me to look on the bright side – I'm about to hit you in the head with a peanut butter sandwich." from Avengers: Endgame
"We can snap our own fingers. We can bring everybody back." from Avengers: Endgame
"I used to have nothing. Then I got this. This job… this family. And I was… I was better because of it. And even though… they're gone… I'm still trying to be better." from Avengers: Endgame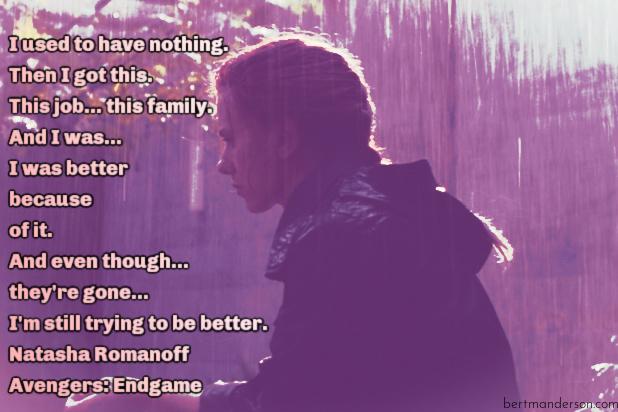 Best Natasha Romanov Quotes from Marvel's Black Widow
"We have unfinished business. We have to go back to where it all started." from Black Widow
"Pain only makes us stronger." from Black Widow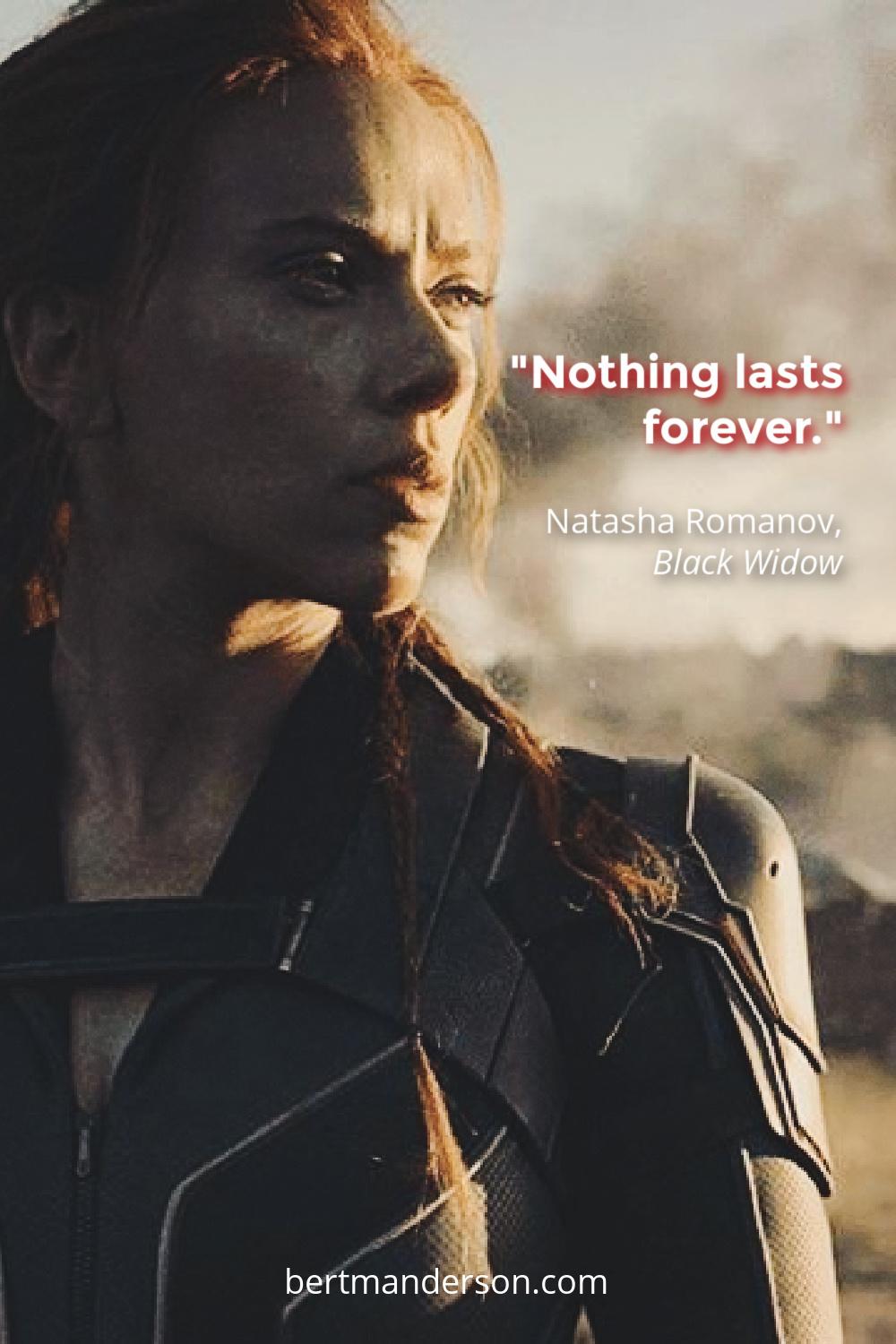 "Nothing lasts forever." from Black Widow
"Sometimes we all have to choose between what the world wants us to be…and who we really are…" from Black Widow
What is Black Widow About?
Natasha Romanoff aka Black Widow confronts the darker parts of her ledger when a dangerous conspiracy with ties to her past arises. Pursued by a force that will stop at nothing to bring her down, Natasha must deal with her history as a spy and the broken relationships left in her wake long before she became an Avenger. Scarlett Johansson reprises her role as Natasha/Black Widow, Florence Pugh stars as Yelena, David Harbour portrays Alexei/The Red Guardian, and Rachel Weisz is Melina. "Black Widow"—the first film in Phase Four of the Marvel Cinematic Universe—is directed by Cate Shortland and produced by Kevin Feige.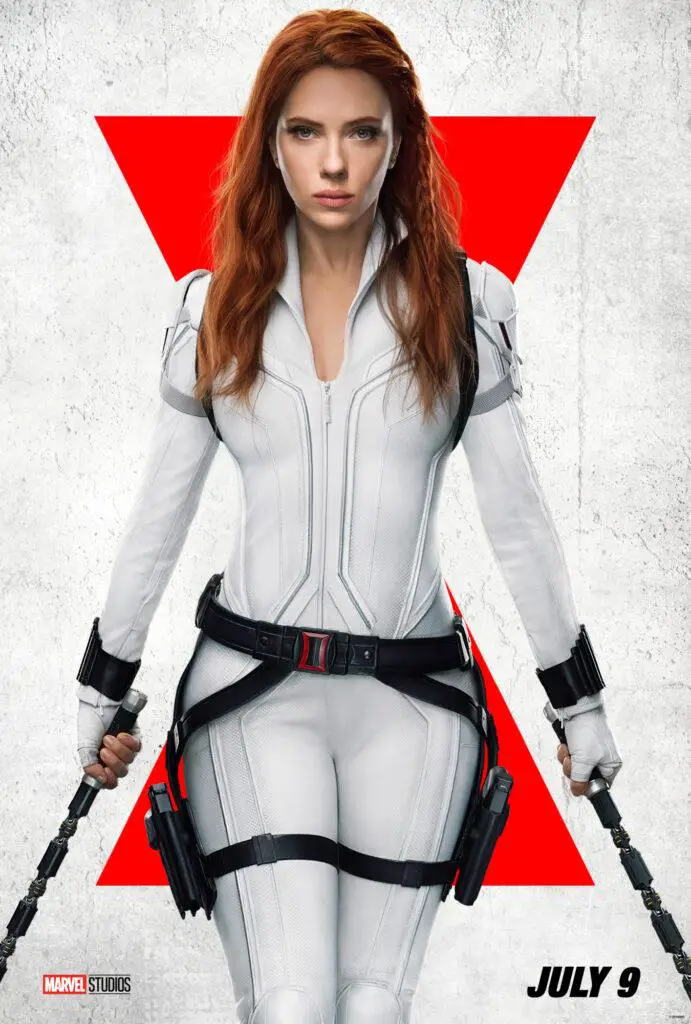 Who is Natasha Romanoff/Black Widow?
In the Marvel Universe, the comic universe that is, Black Widow is one of S.H.E.I.L.D.'s best assassins but she was once on the bad guys' side. Born in the Soviet Union, Romanoff was orphaned and rescued during an attack in Stalingrad. She was recruited by the KGB to join the Soviet army and was in World War I. Then she was recruited into the Black Widow program, from Marvel.com,
Following World War II, Natasha progressed into the Black Widow Program, where young girls like her were conditioned to become sleeper agents. Trained at a facility called the Red Room, Natasha was also enhanced with the Soviets' version of the Super-Soldier serum, gifting her with peak human strength and stamina, as well as resistance to disease and slowed-down aging.
She has a similar storyline in the Marvel Cinematic Universe and the new movie will go into her backstory. She's best friends with Hawkeye, they constantly reference Budapest (an ongoing inside joke between the two of them) and when duty called, she sacrificed herself to help her team in AVENGERS: ENDGAME.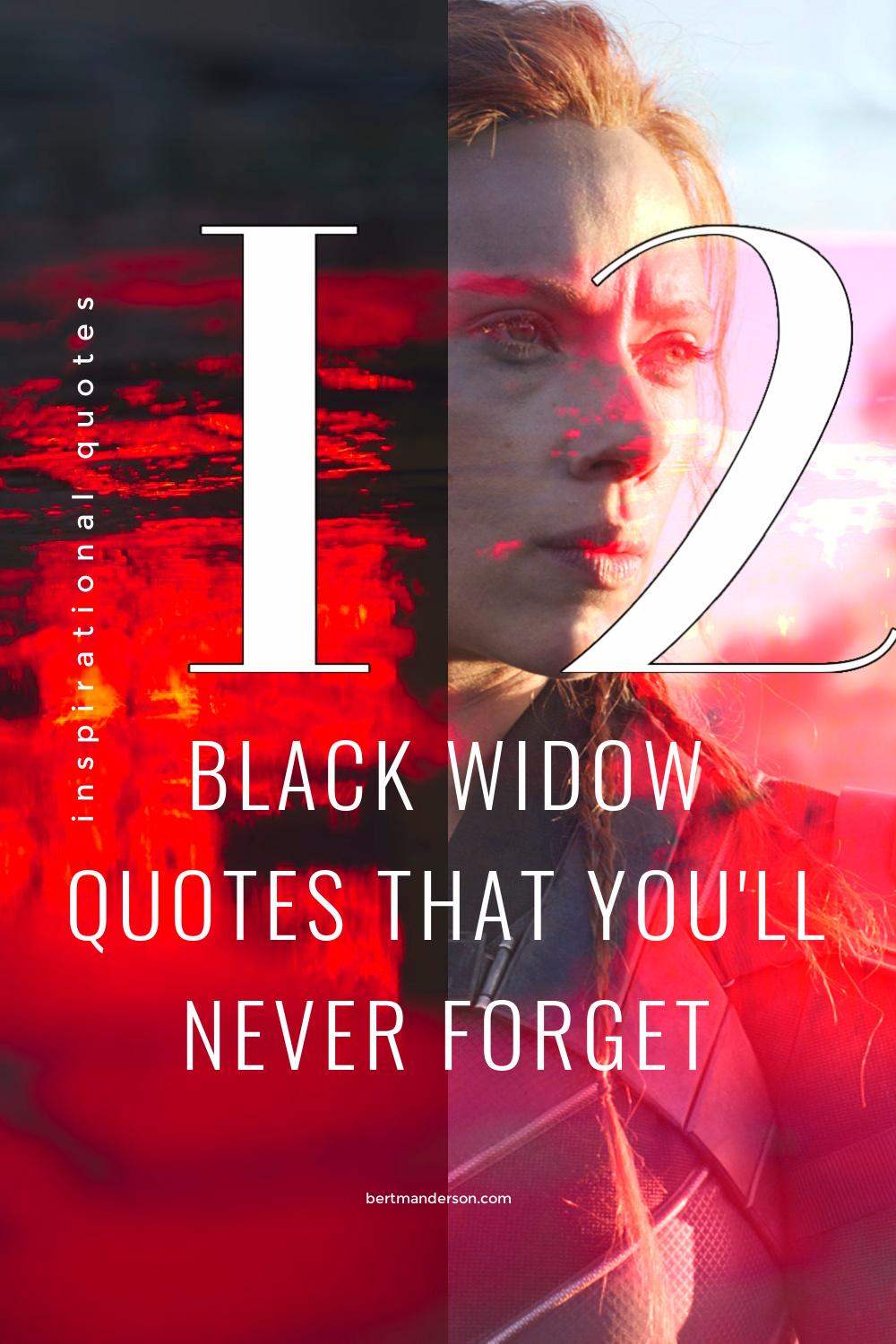 Check out Black Widow on July 9th in theaters or on Disney+ Premium.
Twitter: @TheBlackWidow
Facebook: @BlackWidow
Instagram: @Black.Widow
Hashtag: #BlackWidow