3 Out of the Box Romantic Getaway Ideas on a Budget
Most couples would love to take a romantic trip together, however, between work, school and the insane pressures of everyday life, those little getaways are put on the back-burner. Add kids into the equation with all of their extracurricular activities and fees and that well-meaning trip can just wash away on the sand. There are ways couples can have that romantic getaway; mini style. "Going away for the weekend" has been popular for as long as recreational travel has been around. Here are three great ideas for a budget friendly romantic getaway.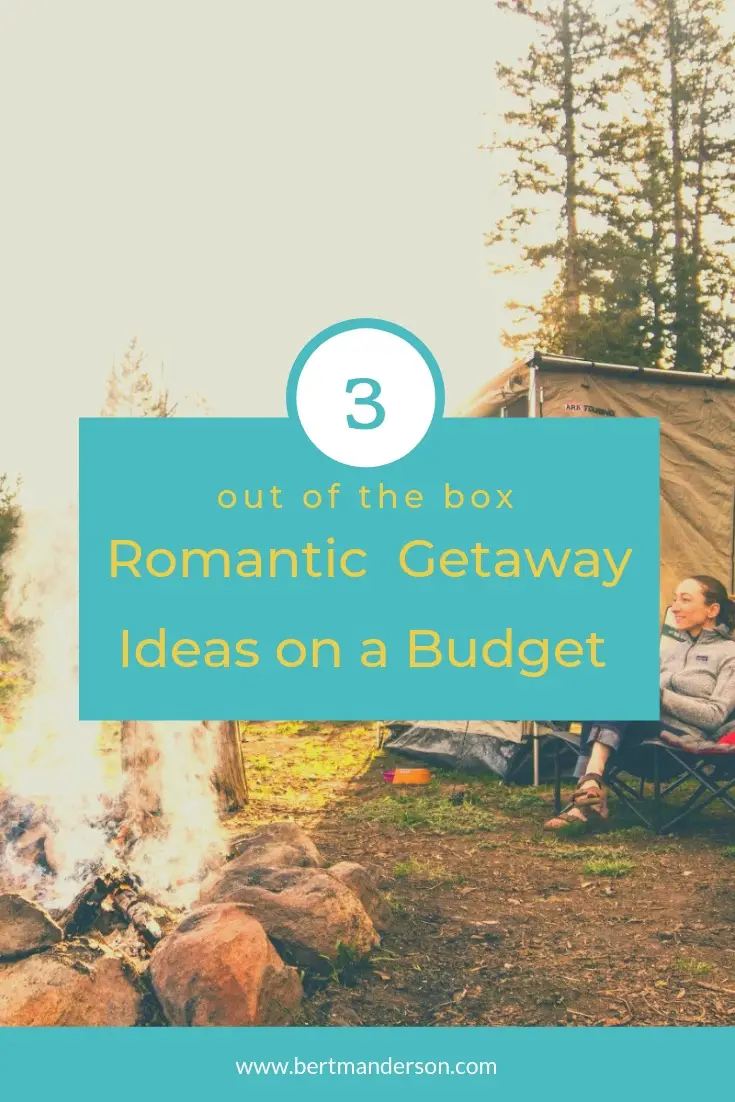 As an Amazon Associate I earn from qualifying purchases.
3 Out of the Box Romantic Getaway Ideas on a Budget
You've finally decided to actually do that weekend away without the kids thing, but wait, you're still on a tight budget. Dance recital season is in high gear after all so that quick trip to Maui is gonna have to wait. Now you need ideas on how to make your weekend away romantic, yet affordable.
We are a participant in the Amazon Services LLC Associates Program, an affiliate advertising program designed to provide a means for us to earn fees by linking to Amazon.com and affiliated sites.
Romantic Camping Getaway
Yes, you read that correctly: camping. This fun outing in the wild is not just for hunters and fishermen. Camping can be an extremely romantic and private getaway for couples. All it takes is a little creative thinking and good packing skills. An example: be thoughtful of your sweetheart when picking out the camping site. Choose an area that is scenic. Perhaps by a lake or close to the mountains. Think breathtaking sunrise/sunset, starry nights and lush greenery. Also think about safety, choose an area where you are less likely to be disturbed by a bear, wolf or other potentially dangerous wildlife.
Also be sure to take communication into consideration. When you choose your beautiful camp site, you may end up in an area where you can't get service. Let at least one trustworthy person know exactly where you two will be camping. Okay, now that the safety lesson is out of the way, on to the rest of the romantic preparation! You have your site picked out, so now you need to be sure to pack the right items to help create an romantic atmosphere: flameless candles (less risk of accidental fire), plenty of soft blankets and pillows and, of course, the food.
Pack foods into a cooler that is well insulated. Once you get to the site and get your camp set up, treat your sweetheart to a picnic complete with a blanket to sit on and all the yummy delights. It is important to note that to have a successful romantic camping weekend, you need to have the right camping gear.
A tent
Appropriate clothing for the climate/area
Toiletries like water less shampoo/soap, toilet paper, etc – You can get that at a big box store like Target or Wal-Mart
Camping can be a lot of fun as well as romantic if you plan ahead for it. Bonus tip, if you have a friend with an RV see if you can do some kind of swap with them and borrow their camper.
Romantic Home Staycation
Staying at home is almost free and lots of fun to create. Choose a theme for your romantic weekend like "Paris" or "Tropical" or "Western", for example. Then choose a room that will be the focal point of the weekend like your bedroom or family room and decorate that room in decor befitting to your theme. For example: The tropical theme would call for pictures of a sunset beach, palm trees, and the ocean, pinned on the walls. Place leis around the room and other tropical themed items like beach towels and plastic drink glasses. Many themed items can be printed off the internet and/or purchased at dollar stores.
The idea is to create a dream getaway in your own home, which saves on travel expenses. Have friends/family members help you make food items that go along with the chosen theme. Make up a couple of themed menus offering the pre-made foods and drinks. Find some music that is both romantic and in sync with your theme to play in the background. You can get really creative and come up with activities to do during the weekend like themed movies and games. Make arrangements with extended family or family friends that you trust to keep your kid(s) over the weekend and enjoy a romantic getaway without having to go anywhere!
Check out deal sites or local deals for romantic getaways
If you really want to do it up right and go somewhere for that romantic weekend, do your homework in advance. Besides scoring a great deal, you can also hit a home run with your sweetheart when you surprise them with a romantic getaway! The surprise element is romantic in itself. Checkout  local hotels, bed and breakfasts as well as inns for weekend special rates and/or discounts. Pack the suitcases and have everything all planned out from the route to the restaurants to the hotel. When that Friday afternoon/evening rolls around and it is time to go, all your honey has to do is hop in the buggy and enjoy the ride.
Here are some deal sites that I always am looking at for travel:
HomeAway – Stay local or within driving distance and use HomeAway to find a privately owned vacation rental. You'll save money because you're avoiding hotel chain fees.
Groupon – Sometimes you can find really great deals for local hotels and attractions on Groupon.
Living Social – Similar to Groupon (actually, almost always with the same deals) I've found that sometimes you can find better deals on Living Social.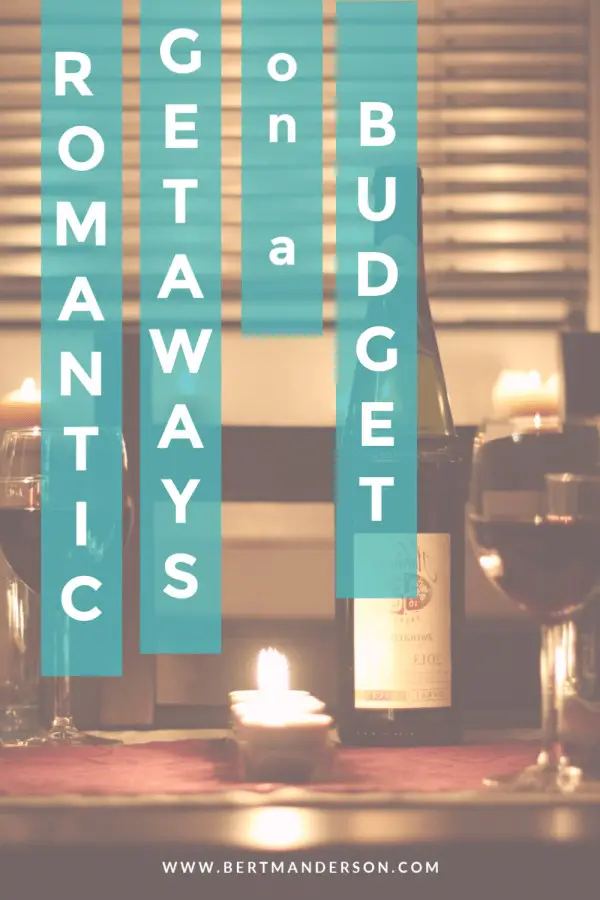 It may seem like an impossible task to have a romantic weekend these days, but with some careful planning, you can do it. Just try thinking outside of the box, and you will come up with some very special weekend trips.