I'm going to the Chicago Auto Show and if you're a gal you should too!
The Chicago Auto is just a few weeks away and I'm so excited because I'll be attending as Nissan's guest! At first I was like, "Why are they inviting me?" Then, I thought more about it and realized that women are truly the drivers when it comes to making major purchasing decisions. Studies have shown that women are the most influential auto buyers. Women buy or influence the purchase of 85% of all cars. The problem? Women only hold 27% of jobs in the automotive industry so women consumers can be elusive for marketers to reach. While I'm there I'm attending the fourth annual What Drives Her luncheon hosted by Women in Automotive and A Girls Guide to Cars.
As an Amazon Associate I earn from qualifying purchases.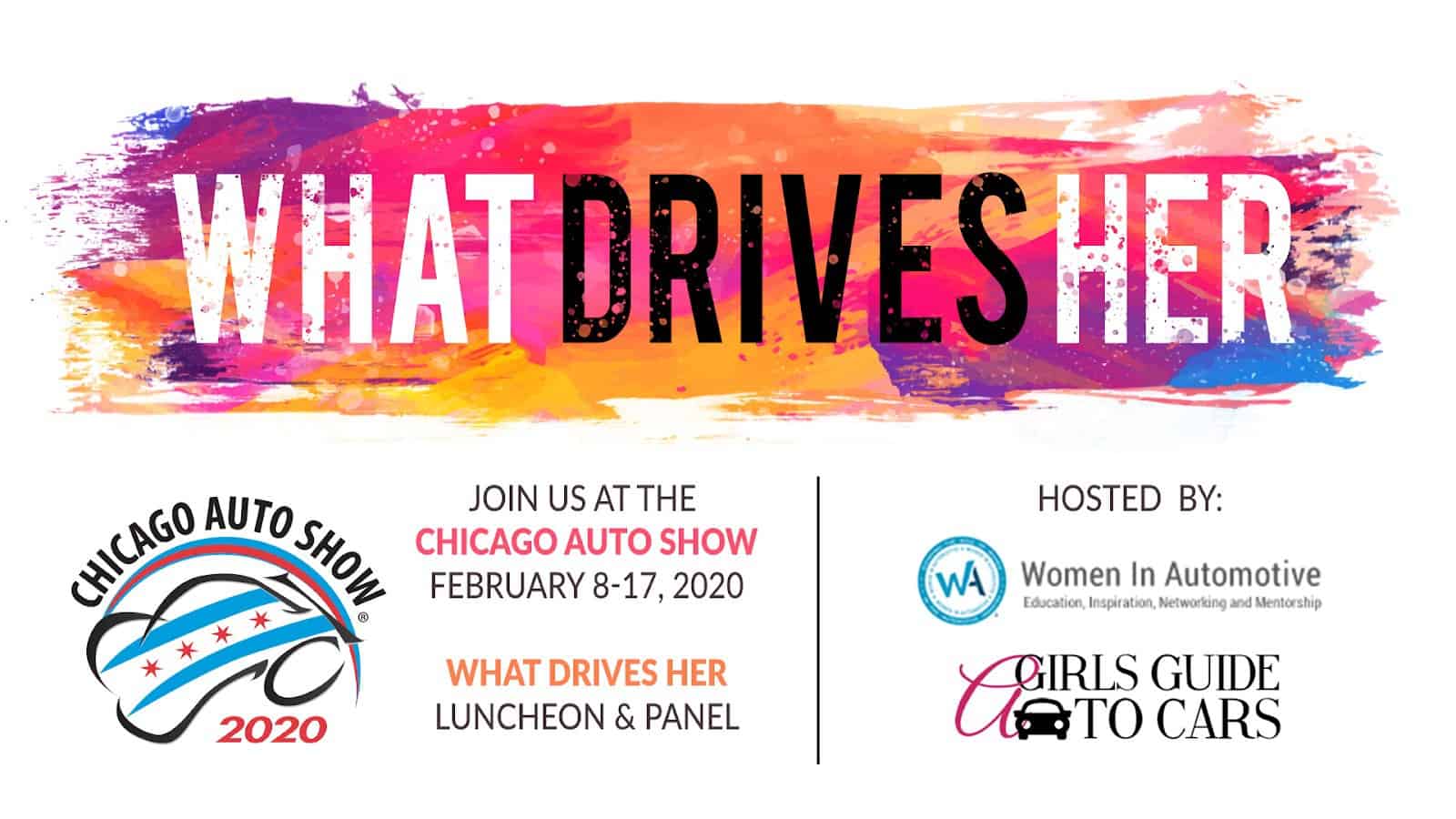 Influential women will come together once again to highlight industry trends and share personal experiences surrounding the important impact that females have on the automotive industry. The overarching theme this year will focus on how women are shifting the public conversation, how they are building careers in automotive and how they are impacting sales and economic trends.

ABC 7 Chicago's Roz Varon will emcee this event this year, and Amy Marentic, director of regional product line management, Ford Icons, will lead the opening fireside chat: Harnessing an Iconic History to Build Your Future.

MediaPost's Senior Reporter Tanya Gazdik will moderate the first panel discussion surrounding "Marketing to an Unengaged Consumer" and how to break down that barrier. Contributing to this panel are Hyundai's Chief Marketing Officer Angela Zepeda and Porsche North America's Director of Experiential Marketing Keitha Blackburn.

Kelley Blue Book's Senior Analyst Patti Chapman will then lead a discussion surrounding "Trends and the Future: Driving Forces in the Auto Market." Following, Cars.com's Editor in Chief Jennifer Newman will moderate the final panel "Challenging the Status Quo to Build a Career in Automotive." Speakers on this panel include Jessica Egerton, director of brand development for Cooper Tire and Michelle Collins, director of marketing and communications for BorgWarner.

What Drives Her begins promptly at 11:30 a.m. on Feb. 7 with a coffee networking event at the Grand Concourse Media Stage (inside McCormick Place) and concludes in Hyundai's exhibit with a dessert reception and raffle beginning at 2 p.m. Attendees are encouraged to use event hashtag #WDHCAS2020 when posting on social media.
If you want to attend the luncheon, here's the information you need to know.
Women and men who work in the automotive business are invited to join us for a  day of robust conversations and panel discussions about the impact that women have in the automotive industry. 
Event details:
What: What Drives Her Luncheon 
When: Friday February 7, 2020, 11:30 a.m. – 2:30 p.m.
Where: Chicago Auto Show, McCormick Place, 2301 S King Dr, Chicago, IL 60616
Who: Automotive professionals, media and students interested in a career in automotive 
Auto Show Press Days Feb. 5-7th
The show is open to Public Feb. 8 – 17th
Learn more from the Facebook Event Page here
How to Attend:

Follow this

link

; attendance is free and open to those in the automotive business. 

Learn more about the speakers and the event

here

.

Follow us on social media! Follow #WDHCAS2020 for updates, photos and livestream of the event; you can also follow @womeninauto @thechicagoautoshow and @girlsguide2cars