How to throw a CARS Birthday Party for your little CARS fan
Just so you know, there are affiliate links in this blog post; it won't cost you anything extra, however, should you make a purchase from one of the links I'll receive a small commission for your purchase. Thank you for supporting my family!
CARS 3 is rip roaring into theaters June 16th and that means your little one is going to be all about our favorite motor vehicles from Radiator Springs. One of the easiest parties to throw is a CARS birthday party. Bonus, it hasn't gone out of style in the last five years so chances are it'll be a classic. I truly wish that I either had unlimited resources or was incredibly crafty and could DIY all of my ideas. I'm not that gal but I can do themed party foods. Trust me, honey, if I can throw a fun and simple CARS birthday party you can too.
How to throw a CARS birthday party
These fun little bars were a huge hit for the kids and us grown ups! I got this idea from Mad in Crafts. Rice Krispie bars, chocolate frosting and M&Ms. If you want to take the way easy route, or you for some reason cannot seem to get the hang of making Rice Krispie bars (ahem, like my friend, *wink wink*), buy the pre-made treats and canned frosting. Easy peasy.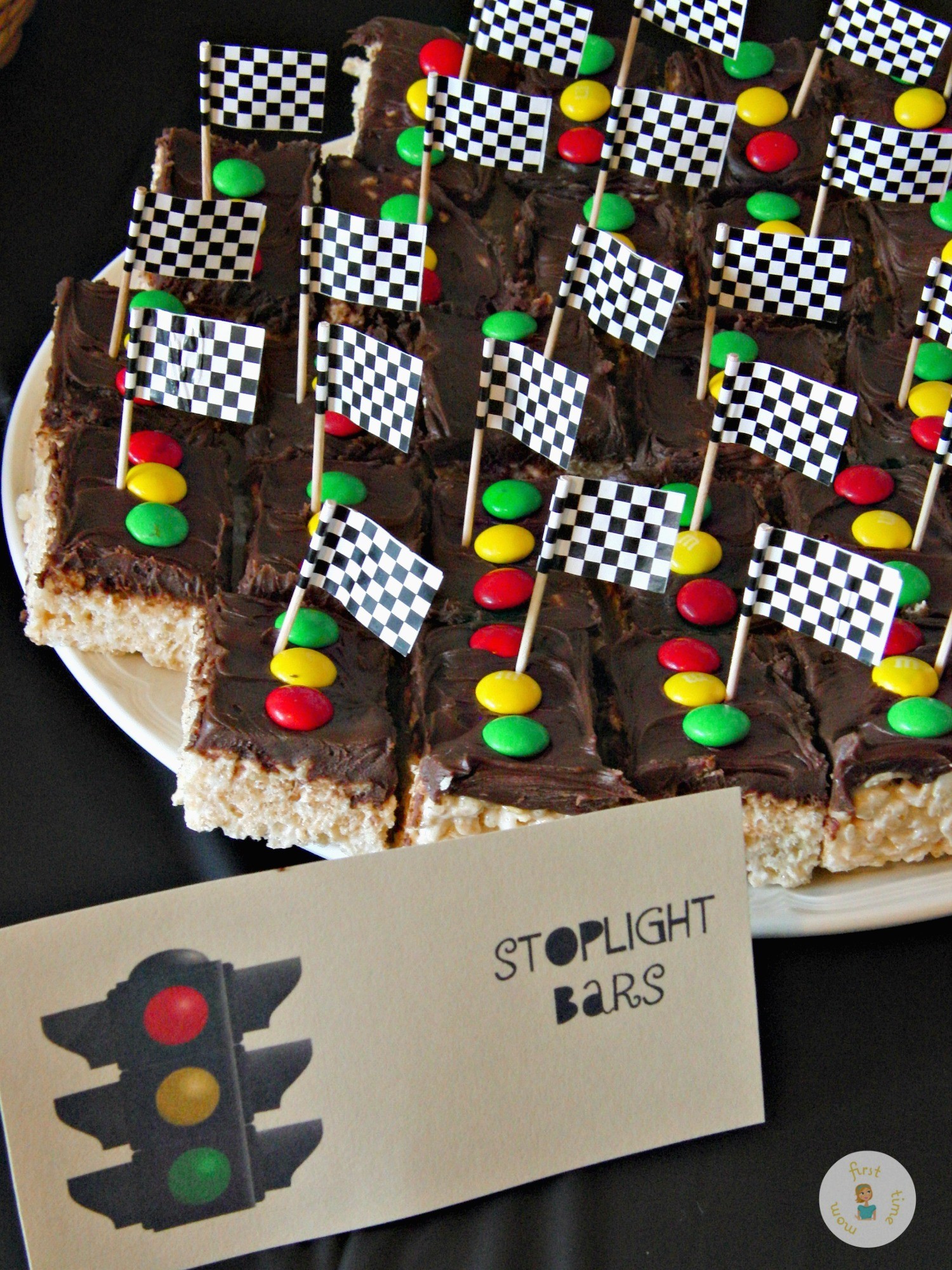 Fun drink idea?  Kool Aid squeezey bottle things and call it Fillmore's Organic Fuel! Then I removed the labels from 2 liter root beer bottles and taped these Rusteez labels onto the bottle.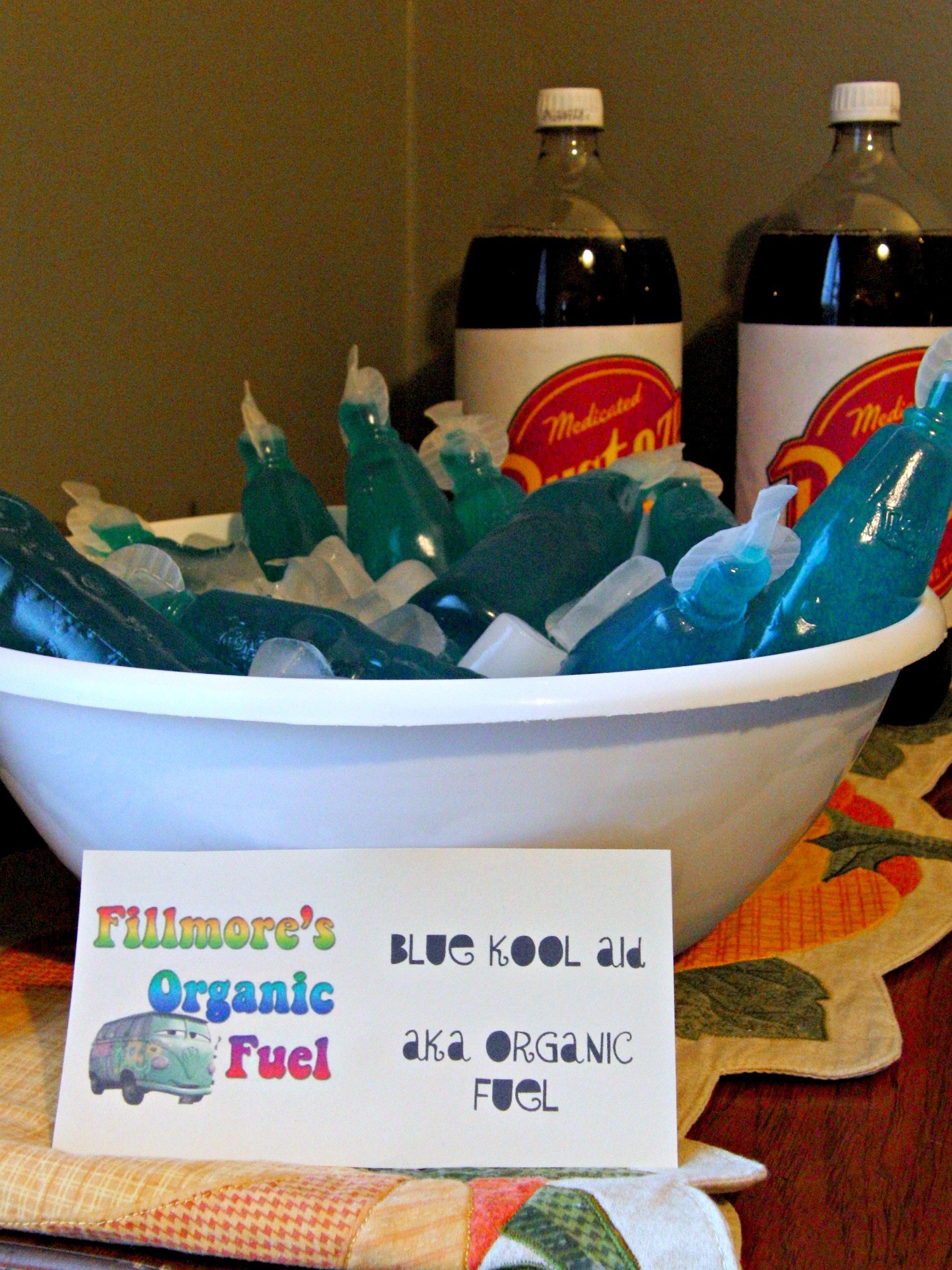 Now the photo below is a wide-angle shot and to be honest this party was thrown in 2011 and I wasn't as into blogging as I am now. See those apples? You cannot help but offer some kind of healthy snack for the kids at a CARS birthday party. I loved this idea of making apple cars by halving apples and then adding toothpicks with grapes on the end. If you slice the apple in half again, not only does it look closer to a race car but you also get more apples. Also, adding these little checkered flag toothpicks makes anything look like a race car.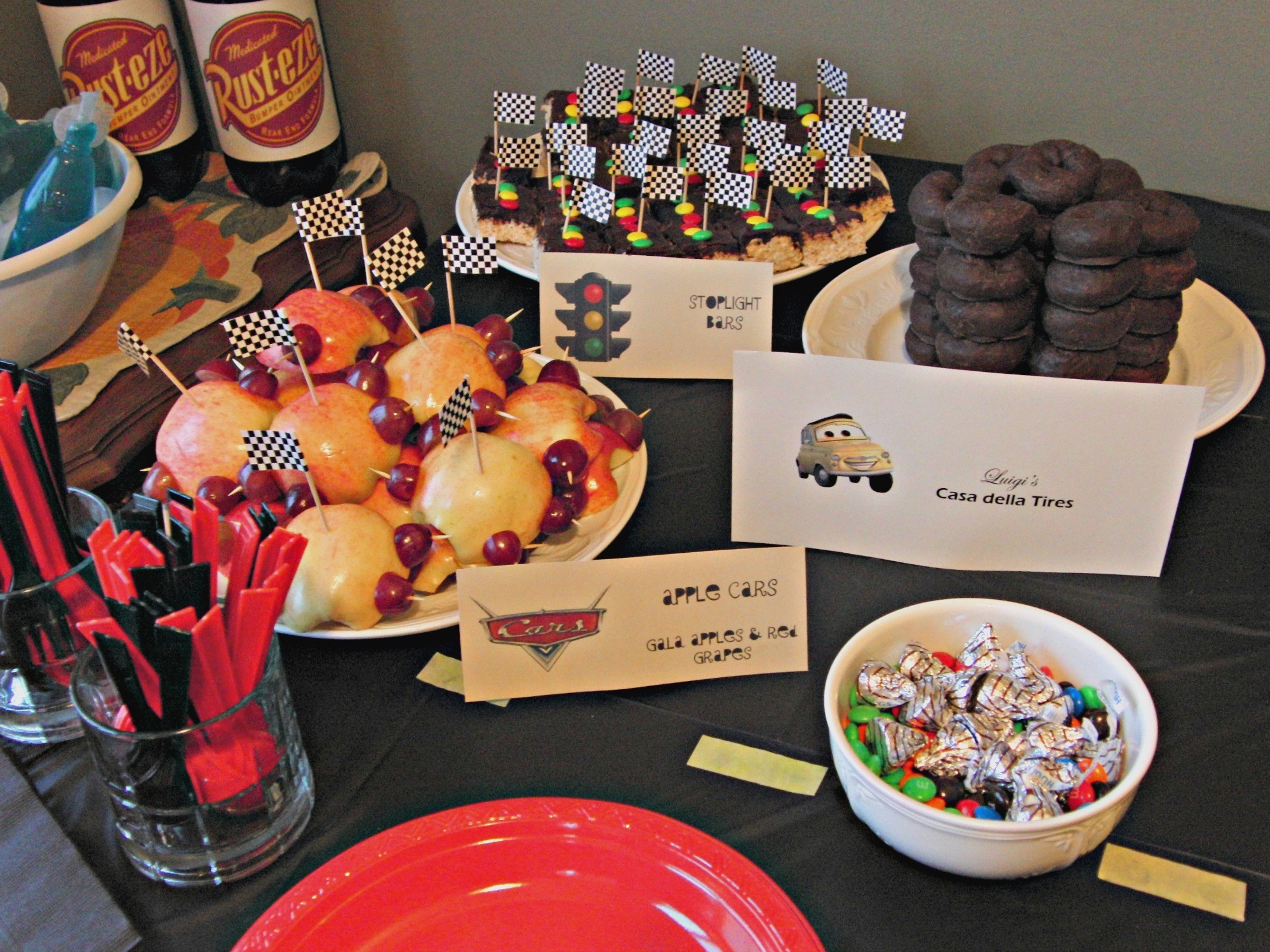 And don't forget about tires, you cannot have a CARS birthday without some kind of tires. I used chocolate mini donuts and stacked them in piles to look like the towers of tires at Luigi's in Radiator Springs.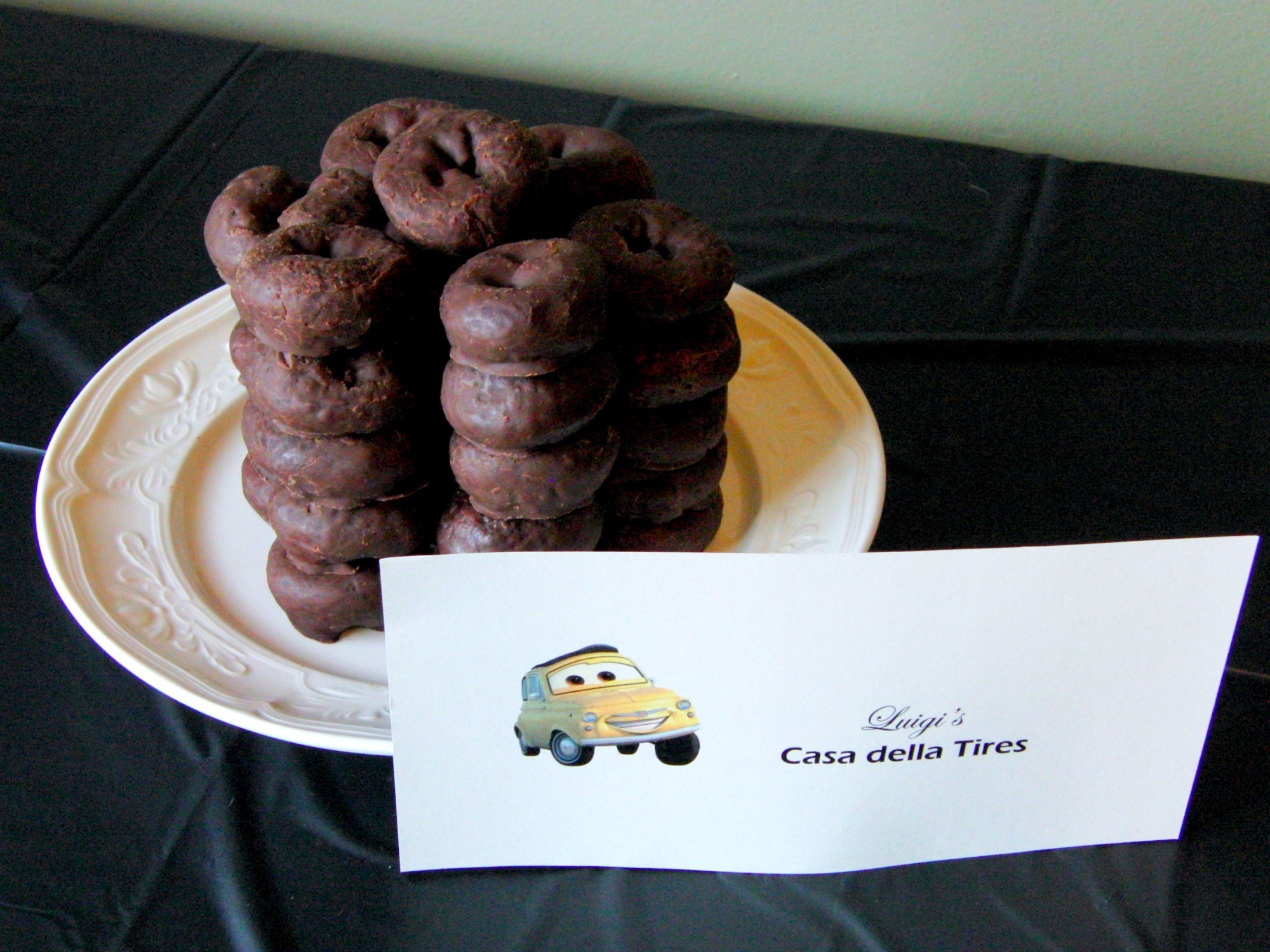 For other ideas on how to throw a CARS birthday party check out these fun game ideas.
You can also download this CARS 3 activity kit. Click the images below to print a FREE PDF copy for yourself.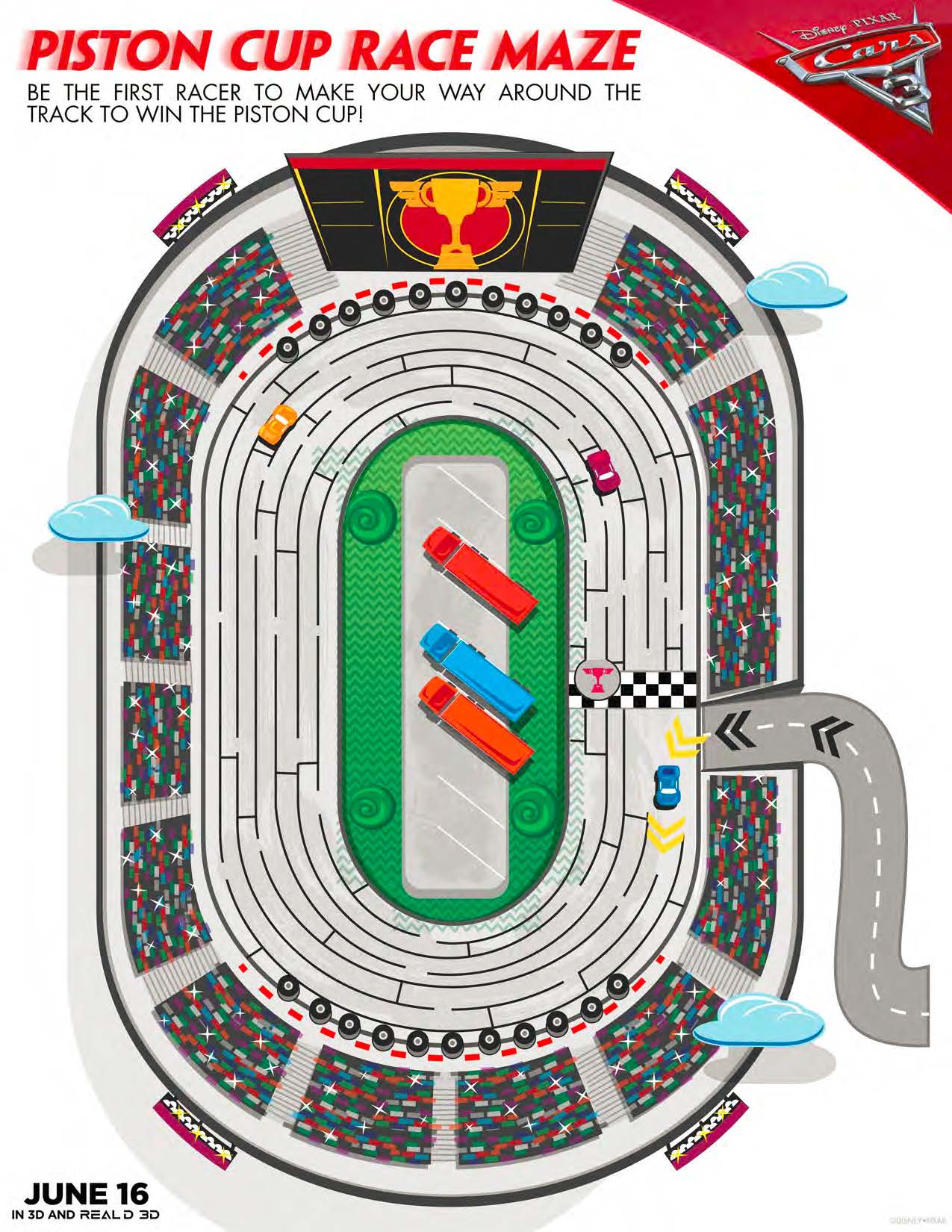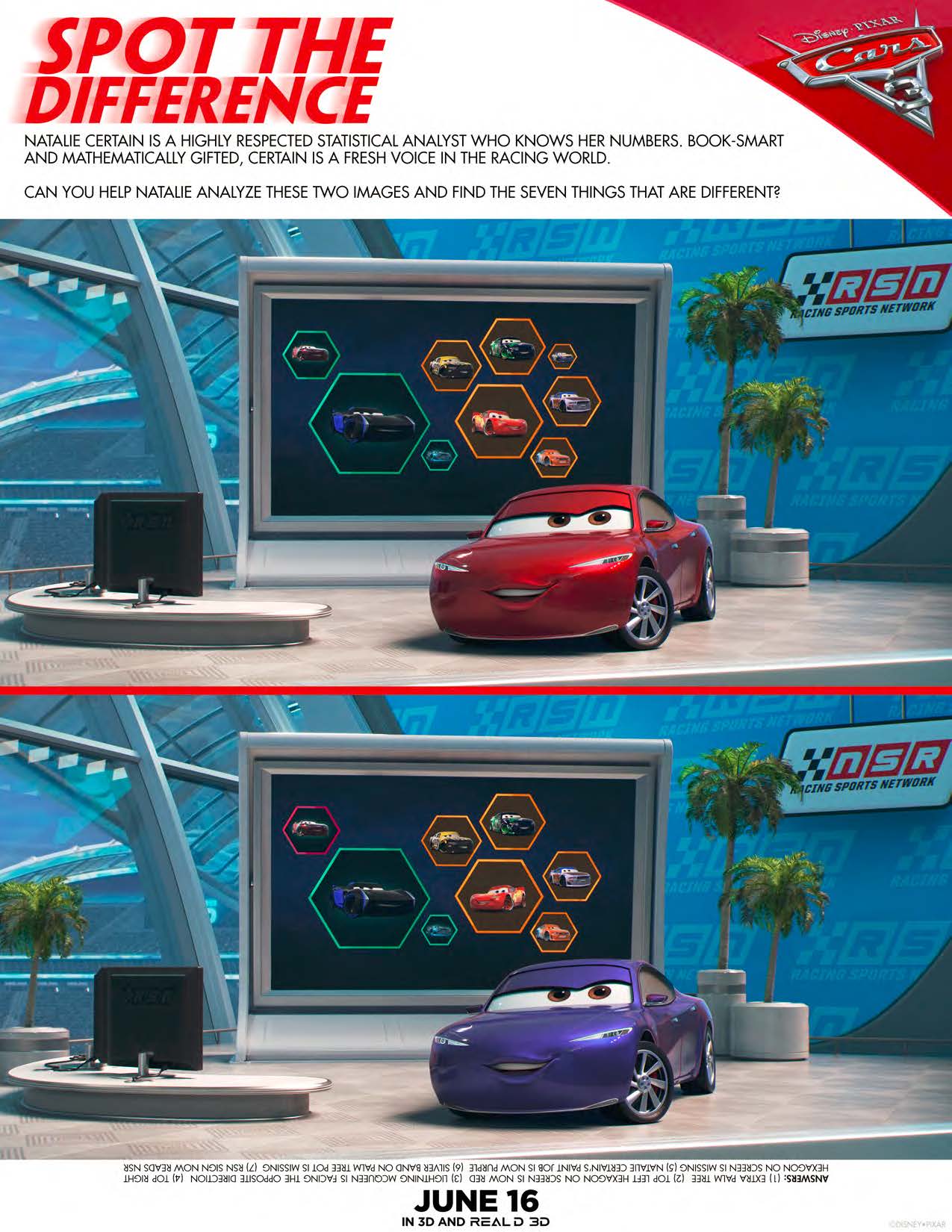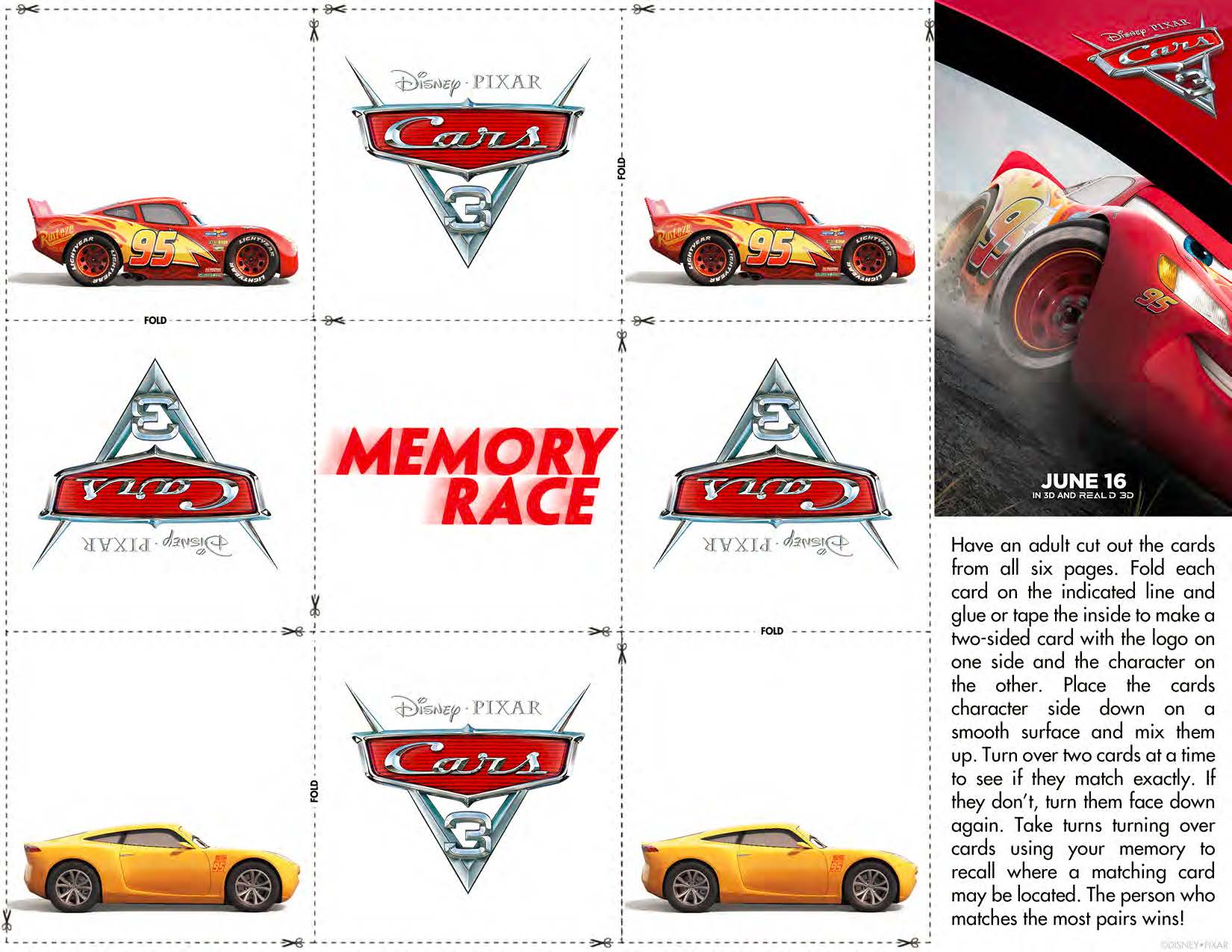 Cars is in theaters everywhere on June 16th!
Like CARS on Facebook: https://www.facebook.com/PixarCars/
As an Amazon Associate I earn from qualifying purchases.
Follow CARS 3 on Twitter: https://twitter.com/pixarcars
Follow CARS 3 on Instagram: https://www.instagram.com/pixarcars/
Subscribe to the Disney/Pixar YouTube channel here: https://www.youtube.com/user/DisneyPixar
Visit the official CARS 3 website here: http://movies.disney.com/cars-3
Watch one of the trailers below and get as excited as I am!