Plan the Perfect Baby Registry with Target
As an Amazon Associate I earn from qualifying purchases.

This post has been written in partnership with P&G. All opinions are 100% my own.
I wish that I lived in the same town as all of my family members but growing up in the military and moving every two to three years didn't really make that desire possible. Planning ahead for anything was challenging. My wedding was out of state for the majority of my guests. No one was able to attend any bridal showers for me either because they were all traveling for the wedding. When my husband and I got pregnant with our first baby I so wanted to look at all of the cute boutique stores but you know what? Registering at a store like that just wasn't logical for us and it certainly wasn't easy for extended family who wanted to bless us with gifts. You know what is practically everywhere? Target. For me, when I was registering for baby items my go-to place to register was Target.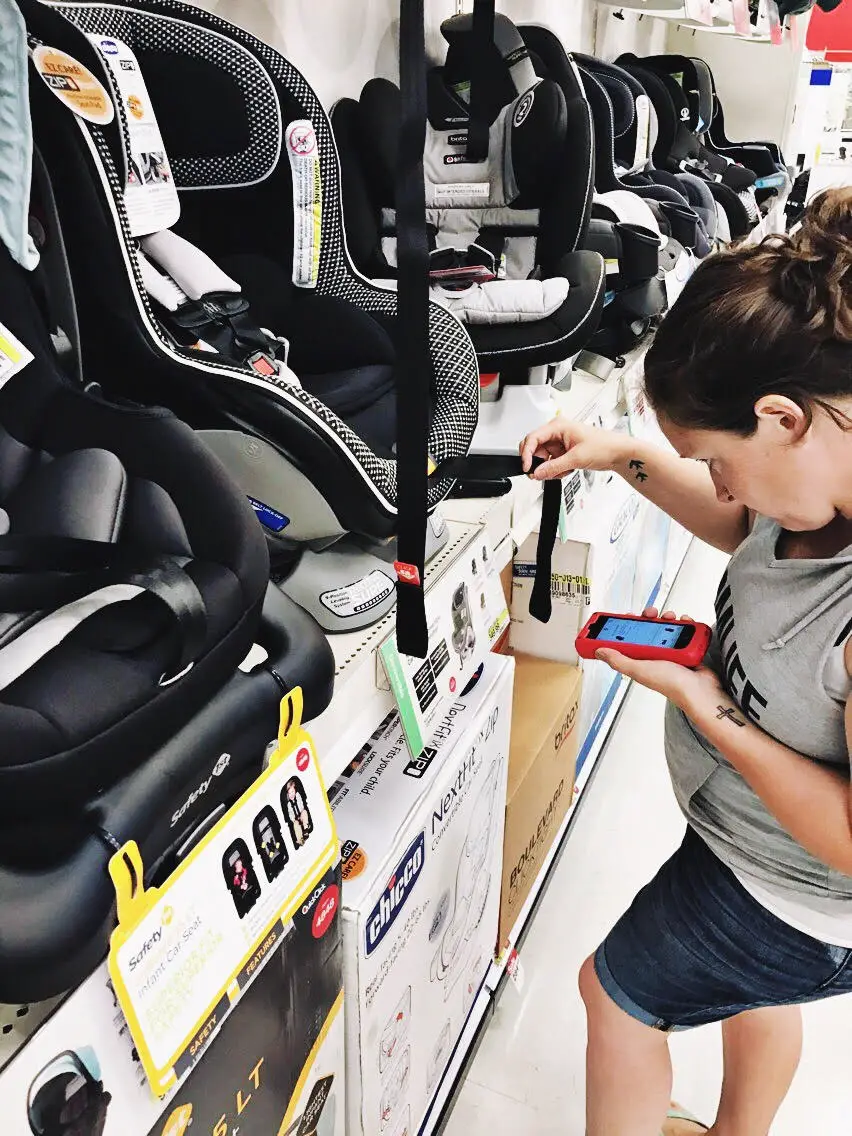 It's not that I don't like other stores but honestly? Who isn't absolutely in love with Target? They're nationwide and can ship anywhere and for free when you order $35 or more. Their registry was really easy to use, not only for me but for my less than tech savvy relatives. Plus, little known fact, Target does have price matching. No joke. It's part of their registry so it's a no brainer!
Another new little treat for Target Baby Registry users is the welcome kit every parent-to-be receives. It's full of $50 worth of coupons and samples. I cannot tell you how many products I ended up using because I received a sample as a newly pregnant mom-to-be. I received a Pampers sample in the hospital when my son was born and to this day I prefer Pampers Swaddlers over other newborn diaper brands.
Actually speaking of Pampers, did you know that the average newborn uses approximately 320 diapers in the first month? I'm not kidding. I cannot tell you the number of times I was changing my daughter and she peed right on the new diaper. I had to toss that not-even-worn diaper out because you cannot put a baby in an already soiled diaper! With Target's Baby Registry they help kick start your registry with a few must-have items like diapers. Just don't forget to add more to your registry in different sizes as well. You're going to need them, trust me!
Not sure what to put on your registry? It's completely overwhelming how much you can put on your registry too. Like baby socks, do you really need them? It's debatable. Find out what seasoned moms chose as their must-have items in the Mom Picks section! You'll find it under Starter Ideas on your Baby Registry!
Oh yeah and you also get 20% off of your remaining registry items after you've had your baby when you sign up for a Target REDcard (or 15% without). That means that if no one else saw the meaning behind that giant teddy bear you found on Target.com, you can buy it for at least 15% off. I get you, Mama, you want to keep track of baby's month progression. Don't worry, I'm stackin' what you're bailing so just go and ahead and buy that giant bear. It is a brilliant idea and for 15% off, plus another 5% if you have Target's REDcard, you're the real winner here.
Tell, me, have you registered yet and if so where are you registered?