What are Disney Doorables?

As an Amazon Associate I earn from qualifying purchases.
Move over crazy collectible toys, there's a new toy in town and I'm calling this the new must-have of 2018! Special thanks to Disney and Moose Toys for sending us these awesome Disney Doorables so we could share them with our followers! Moose Toys, creator of Shopkins, has teamed up with Disney to bring us Disney Doorables! Disney Doorables are cute, tiny, with big glass eyes that twinkle, and I'm telling you, my kids fell in love the minute they started opening up the box. Take a look at our unboxing video!
We are a participant in the Amazon Services LLC Associates Program, an affiliate advertising program designed to provide a means for us to earn fees by linking to Amazon.com and affiliated sites. There are also affiliate links for Target.com
What are Disney Doorables? New collectible toys from Moose Toys!
Disney Doorables are the brand new stackable playset with collectible mini figures and mini accessories from the makers of Shopkins, Moose Toys! The toy dropped on August 1st and I think it's going to be the big hit for holiday shopping! One of the reasons why I really like Doorables is because they work together as a nice collection, you can mix and match and I know my kids love them. My kids love anything that's tiny with big eyes! Add Disney to the mix and it'll be even better. We're huge Disney fans in our home and as my son said in our unboxing video, these are better because they're Disney.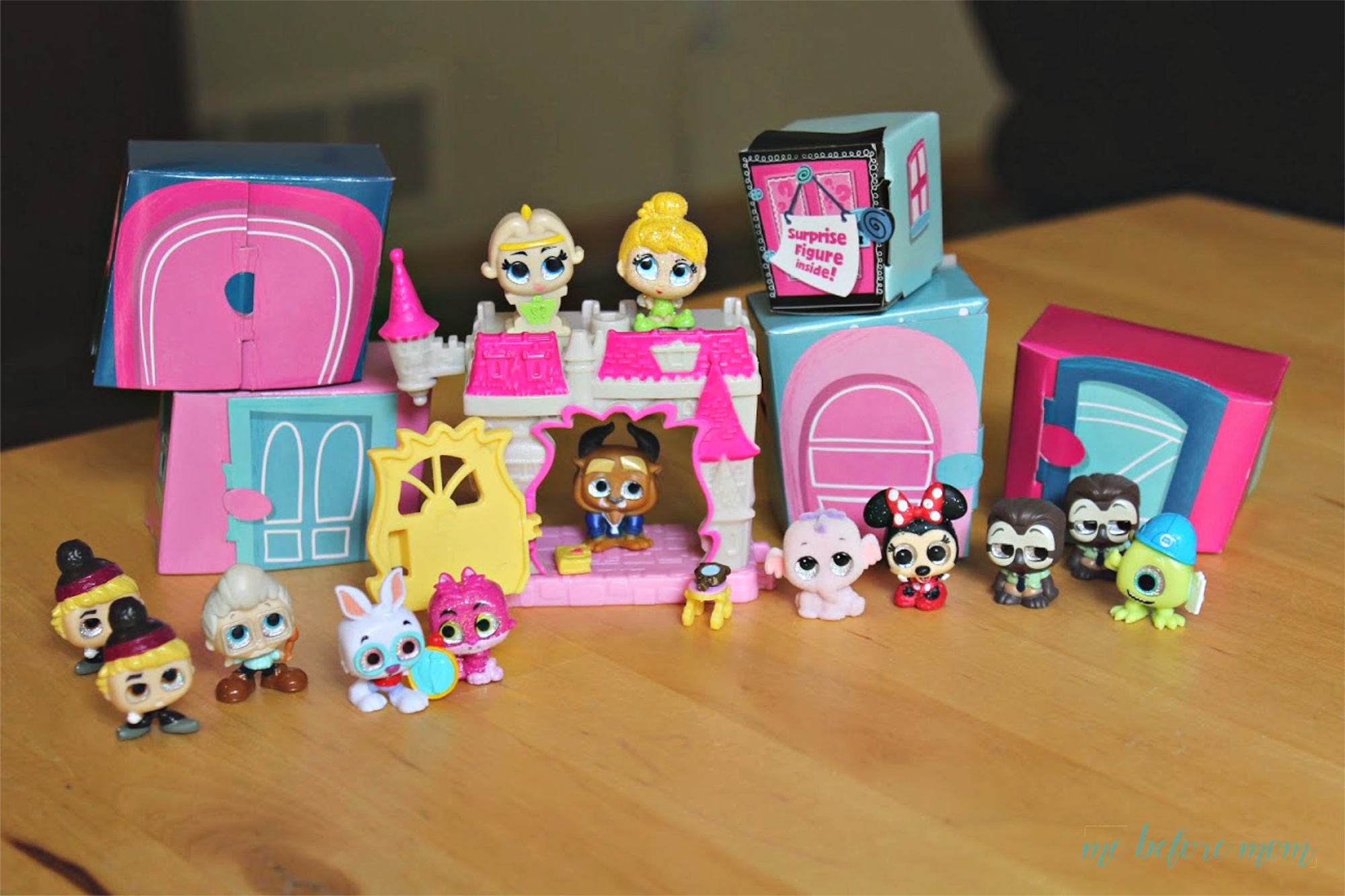 What do I get when I buy Disney Doorables?
You have two options for purchasing Disney Doorables. You can buy a Mini-Playset, which is what the Beast's Chateau is in the photo, you can purchase a Doorables Multi-Peek, and you can also buy a Multi Stack Playset.
Mini-Playset
Multi Peek
Mini Peek
The mini peek is the same as the multi peek but there are two or three blind bags inside. You can find the Mini Peek at Target, Wal-mart and Learning Express
Multi Stack Playset
Mega Stack Playset
Where can I buy Disney Doorables?
As of right now you can purchase Disney Doorables at the following places:
Amazon – Multi Peek, Mini Stack Playset, Multi Stack Playset, and Mega Stack Playset
Target – Mini Peek, Mini Stack, Multi Stack and Mega Stack
Wal-mart – Mini Peek, Mini Stack, Multi Stack and Mega Stack
Learning Express – Multi Peek, Mini Stack Playset, and Multi Stack Playset