7 Tips for Going to Disney World from a Walt Disney World Expert
[author] [author_image timthumb='on']https://bertmanderson.com/wp-content/uploads/2018/02/16729070_10154546346403386_4340611823542137228_n.jpg[/author_image] [author_info]Nicole Good is a stay-at-home mom of three who lives northwest of Minneapolis, MN. When she isn't the keeper of chaos and chauffeur extraordinaire you can find her volunteering in her children's schools, leading her daughter's Girl Scout troop and holding down positions on various boards, you can find her scrapbooking, exercising her artistic talents and of course traveling.[/author_info] [/author]  

As an Amazon Associate I earn from qualifying purchases.
Most people who know me, know that I am a complete Dis-nerd!  I can talk about all things Walt Disney World at any time of day or night.  I hear the phrase "You're going to Disney…again?!" more than I'd like, but I always try to respond as positively as I can; after all, it is the "Happiest place On Earth", and I am fortunate to be able to travel there frequently.  Many of my "mom-friends" ask for advice and they refer people to me who have questions…so I thought I'd share some my tips based on the questions I frequently am asked.
7 Tips for Going to Disney World from a Walt Disney World Expert
1.) Is it going to cost me like $5000 to take my family to Walt Disney World?
This is tricky.  My answer is usually "It could." But then I ask some very important questions. How big is your family? What time of year did you want to go? What type of accommodations do you want (house, condo, standard hotel room?) Are you planning to rent a car? How many days do you want to go to the parks? (Keep in mind there are 4 of them…and FYI, Harry Potter is at Universal Studios (which is NOT a Disney park…I'll talk about that later.))
Airfare can fluctuate, but Orlando is typically one of the cheaper destinations to fly into; we usually find airfare from $250-300/pp or less.  There is also the option to drive…it may be a less expensive route, but it can take away days from your vacation time, and personally I do not want to listen to "Are we there yet!?" for 24+ hours.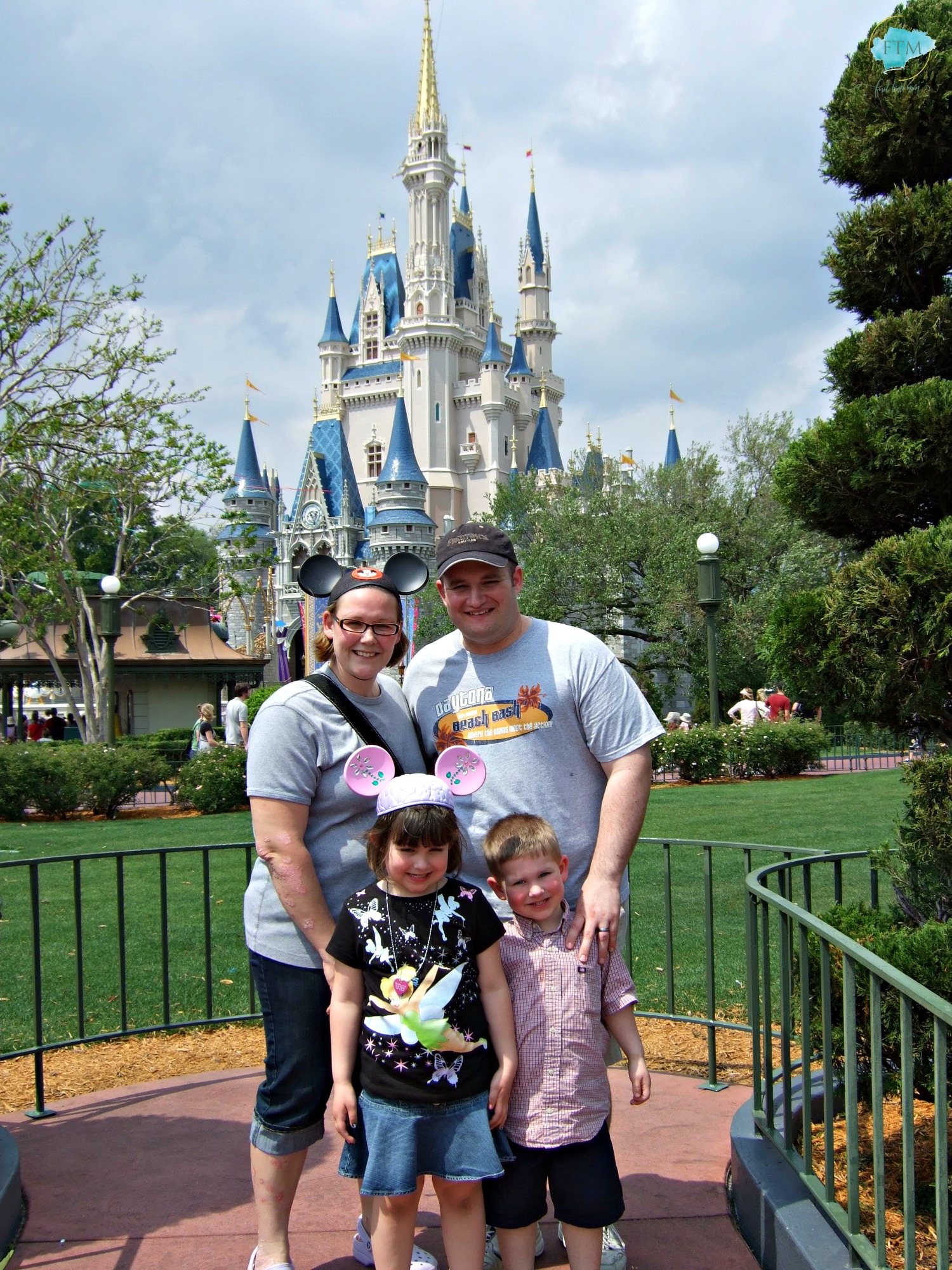 Staying off-property is definitely cheaper than on-property, but there are pros and cons to both.  This is what I have found for my family:
My family of 5 ONLY stayed off-property for the first few years we traveled to the Walt Disney World area. I wanted the larger accommodations of either a private house or condo, and the amenities of a kitchen and a washer/dryer. I did find that timeshare/condo resorts were a great option for us; heated pools and room-service like any hotel, but also the space and amenities of home. Staying off-property does require a car and parking fees of $20/day at the parks. A nice perk that some people do not know is that Disney allows their guests to bring-in outside food, so packing a lunch can be budget-savvy.
When I discovered that Disney offers a free dining plan from time-to-time, my family finally decided to stay on-property. We stayed at a "moderate" hotel (slept 5;) a basic hotel room with two queen beds and a drop-down murphy-style bed. We didn't care for the smaller room; with bigger kids, it was a little cramped, but thankfully we're only in our room to sleep. That was my ONLY complaint. I loved everything about being on-property. There is a phenomenal busing service with free airport transportation and park shuttles, the dining plan was amazing (and delicious,) there are extra-magic hours for property guests, the main pools at the resorts have life jackets and life guards. The ambiance and amazing staff is worth every penny. Frankly, I was on vacation!!  As a mom, this usually isn't the case; I'm still cooking, cleaning, doing laundry etc… now we ONLY stay on-property!
2.) Is it crowded?
Yes.  Different times of the year are busier than others, but Disney does an amazing job with bringing in people during their slower times (usually with a free dining plan offer!)  Some rides have longer waits than others, but you'll have a few fast-passes that you can take advantage of; choosing your ride times up to 30 days in advance.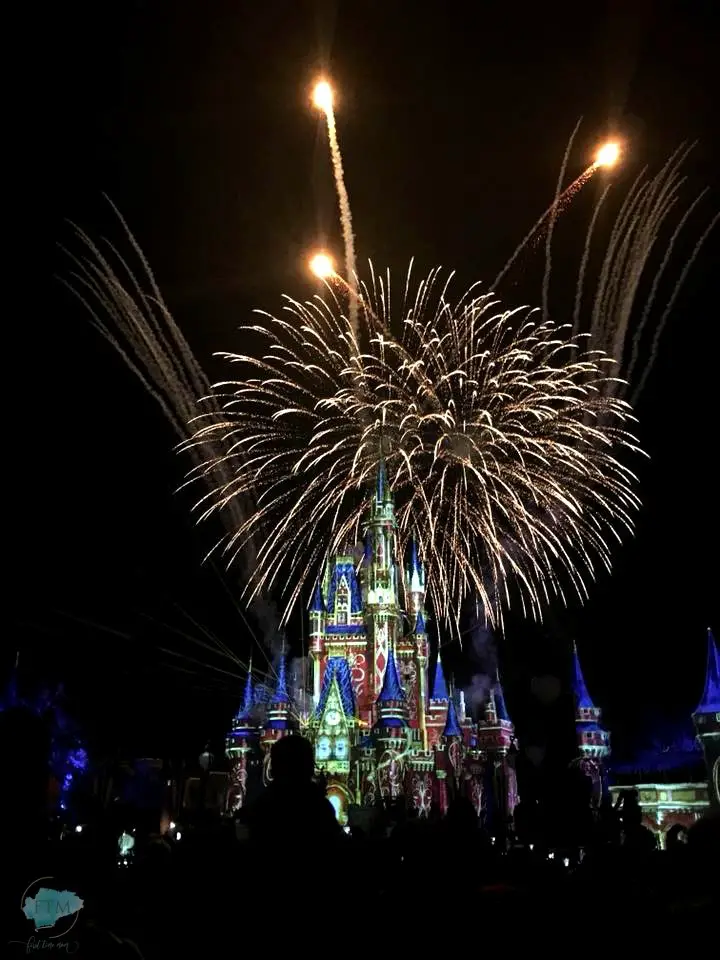 3.) Do I have to pre-plan my trip?
No, but you may be disappointed if you don't.
Most of the table-service dining restaurants fill their reservations 6 months in advance. You'll most likely be turned away from a sit-down restaurant without an advance reservation. You are always welcome to walk-in to any of the quick-dining restaurants.
I have found that pre-planning which day we will be at a particular park is helpful for choosing fast-passes and dining. It makes things run much more smoothly and keeps tempers and emotions in check.
4.)  Can I go to multiple parks in a day?
Yes, with a "Hopper Pass". This park ticket is a bit more expensive, but there are a lot of possibilities that open-up with it.
My family chooses not to hop. It keeps our ticket prices down, and we don't spend extra time exiting and entering parks because going from one park to another can take up to 1-2 hours based on crowds, bus timing and distance between the parks you're visiting. Disney is trying out a few new transportation options to help with this issue. Disney recently joined-up with Lyft to provide the Minnie Van service.

5.)  I want to do Universal AND Walt Disney World….?
This is more of a statement than a question, but I'm going to address it anyway because I hear it often. I totally get it, we are Harry Potter fans too! This gets a little harder; Universal Studios and Disney are not affiliated. They'll require separate ticket purchases, and you'll most likely want a car or a ride service (the parks are about 10 miles apart depending on where you're staying.)
There are two theme parks for Universal Studios; the self-titled park and Islands Of Adventure. If you want to partake in all things Harry Potter, like riding the Hogwarts Express, you'll need a Park-to-park pass since the train goes back and forth from one park to the other. With two Universal parks and four Disney parks, that is a lot to pack into a week. If you are really wanting to do both, I may suggest tacking on a couple of days to your vacation if you're able.
My family prefers to do an entirely separate trip from Disney to tackle Universal (and SeaWorld.)  Disney alone is so big that you can't possibly do everything in a week, and they are very different parks and experiences.  Universal is more thrill rides, where Disney is a little more (whole) family oriented.
6.)  Is my child(ren) too young for Disney?
This is a tough question.  Will your 2 or 3 year old remember the trip?  Probably not.  Will you remember seeing your 2 or 3 year old with the big goofy grin when he/she sees their favorite character or the Big-Cheese, himself? Absolutely! The digital age is amazing and allows us to hold onto those memories and share them again and again with our children..even if they don't remember the actual trip. My own children were 5, 4 and 16 months during their first trips…and I was 9 for my first trip. I don't think any off us remember them.
I usually answer this question with a question… Do you think that your family will return to Disney in the future or is this a once-in-a-lifetime vacation for your family? If this is a one-time deal, I would definitely recommend waiting.
A couple of recommendations with young children. Use a stroller.  I cannot stress this enough. You can either rent one through Disney (there is a pre-payment program for the number of days you need and it's a little cheaper.) You could also rent a stroller from another vendor…there are a lot of them, and they'll deliver your stroller to where you are staying (many of these companies also rent wheelchairs and electric scooters.) You can always bring your own from home too.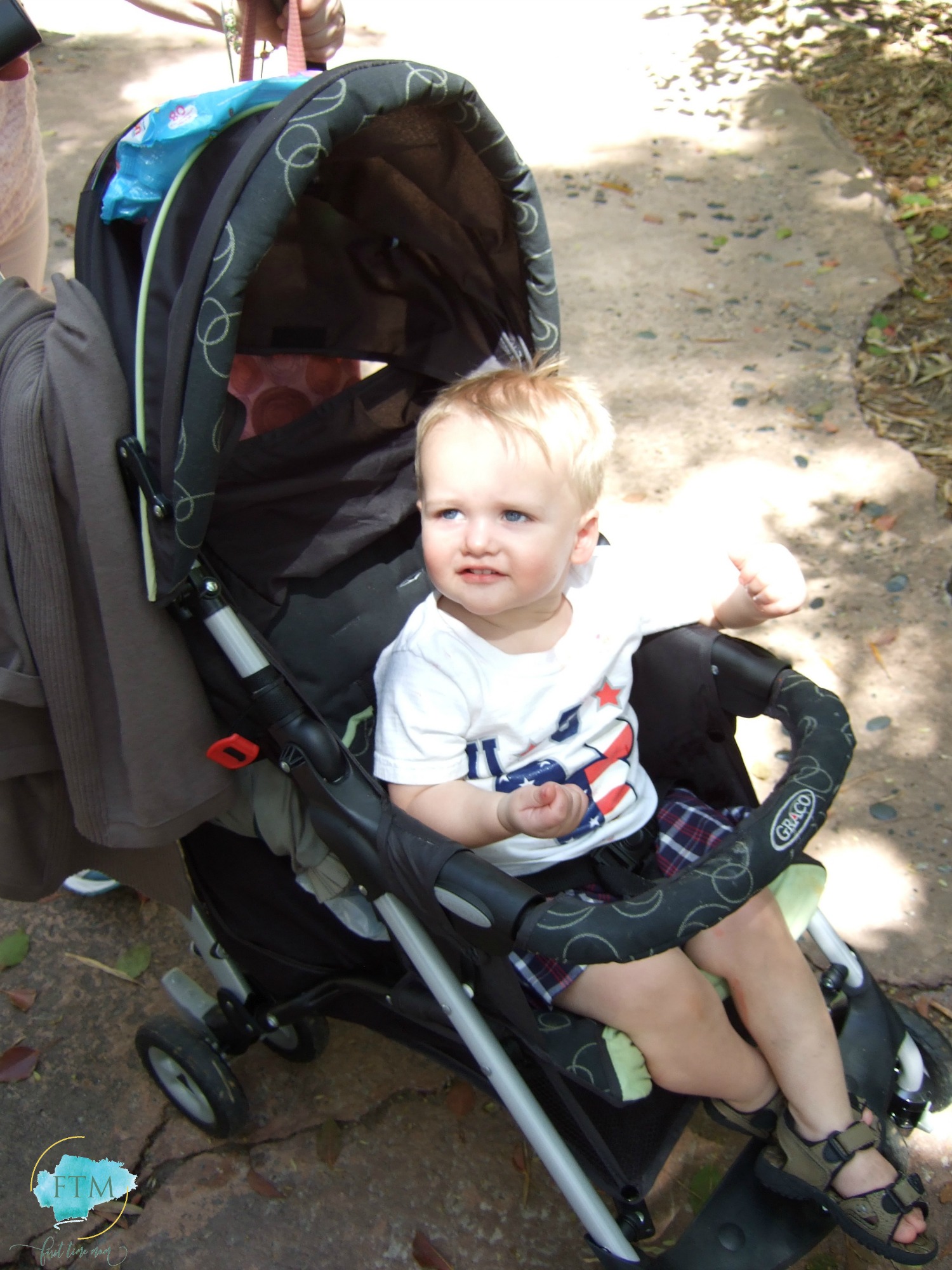 Did you know that the average person walks approximately nine miles per day at Walt Disney World? Having a stroller allows you to move through the crowds a bit faster…unless you're there during a holiday week..then it may be similar to rush hour in NYC. It helps keep track of your kids without having to head-count every few seconds. You can use the cubby for storing your personal baggage as well as all of the magical trinkets you'll be buying along the way. The stroller also provides you with a napping area; throw a light blanket over the top, find some shade and you can both enjoy a siesta; it's a timesaver for sure.
Pack snacks and drinks. When the noon-hour strikes and everyone wants to eat lunch, the lines can get a little long. Having a hungry toddler can be a bit stressful, prevent that situation by always having a few snacks and drinks on hand. Sometimes even mom or dad benefit from an impromptu juice box!
If you are fortunate enough to make it past dark with your young ones..be prepared for the light-up toy vendors. They have all things that glow and blow bubbles. I tried to bring glow stick necklaces and/or wands from the Dollar Store. They don't take much space in the bag, and your child will fit right in without busting out your wallet.
7.)  Why do you keep going back to Disney?  Why don't you travel to other places?

This is easy..We love Disney!! It is the one place that my entire family can agree upon and has a great time together! There is nothing quite like a Disney vacation. No matter your background, you are a valued guest when you are in Disney World. The cast members (this is what the Disney employees are referred to) are always willing to assist you with a smile. And every once in a while you'll find some pixie dust…a little magic that leaves you with tears in your eyes and saying.. "WOW!, did that just happen!?" My family does travel to other locations but the Disney magic is what keeps bringing us back. It's our Happily Ever After!