A JORD Wood Watch for my Detail-Oriented Love
As an Amazon Associate I earn from qualifying purchases.
Ben is sometimes impossible to shop for. The guy's an accountant and not only does he frequently check our bank account to make spreadsheets of our budget but he's very practical when it comes to gifts. I mean this is the man who told me when we were newlyweds and I lamented over not having cable, "You don't NEED cable, you WANT cable. There' s a big difference." Every once and a while it's nice to be able to surprise him with a gift that's not really a necessity but still fulfills a need. When the brand JORD® contacted me asking if I'd like to give him one of their wood watches I jumped at the chance and here's why:
A unique men's watch is a necessity because everyone needs to know the time; especially if you're a detail-oriented person.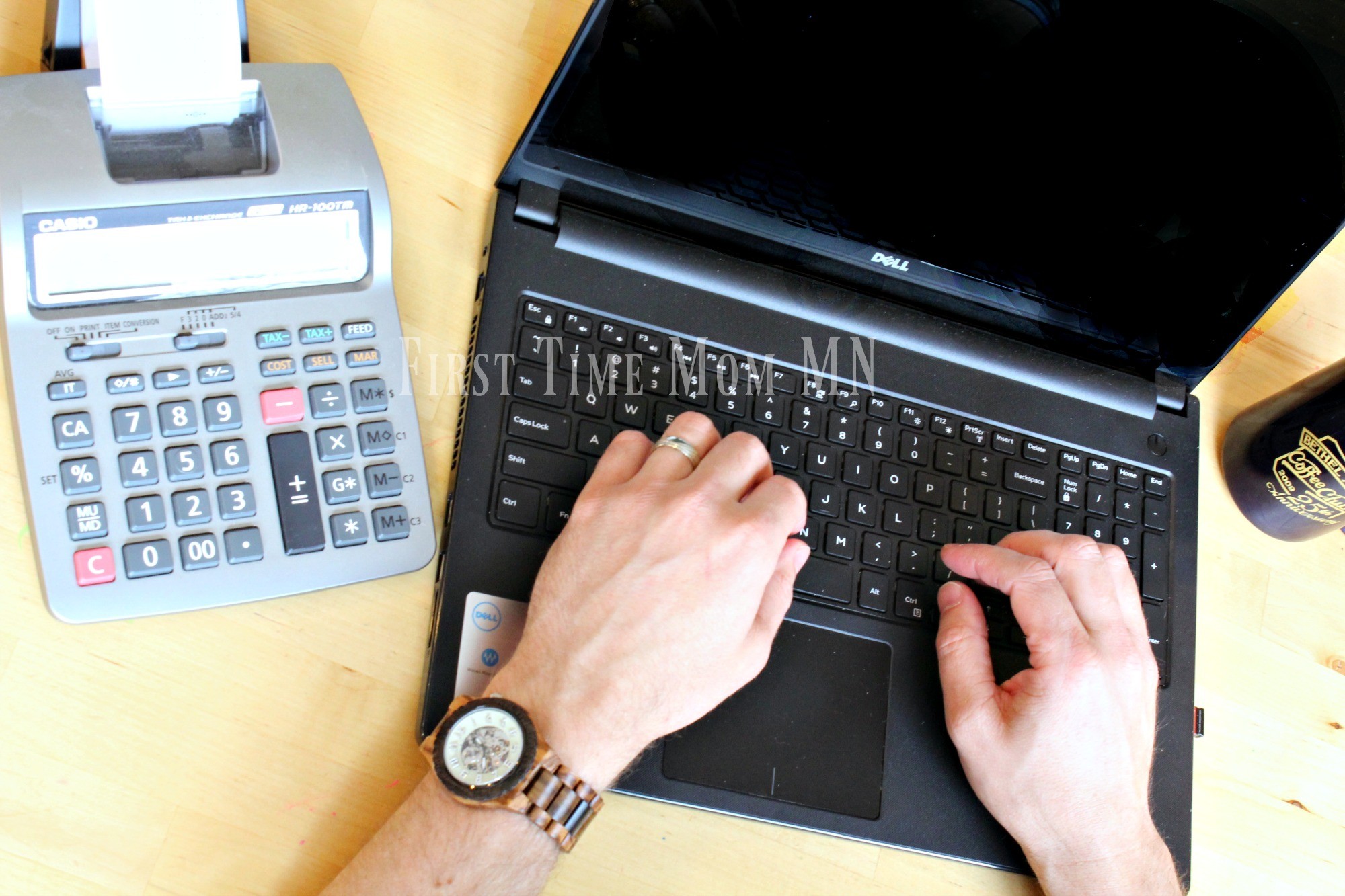 Candy gets eaten and flowers eventually die, plus they aren't really a "guy" thing (at least they aren't my guy's thing) but a watch, a watch is something that needs to be worn every day. It's a necessity and even more of a necessity than a new shirt or a new gadget. It's timeless and because JORD watches are made of wood, it sets someone apart from the crowd. That's a positive benefit in my book; I mean my name is "Bert" after all and I have been known to have a blue streak in my hair. Uniqueness is something I value in a world of trends and commonality.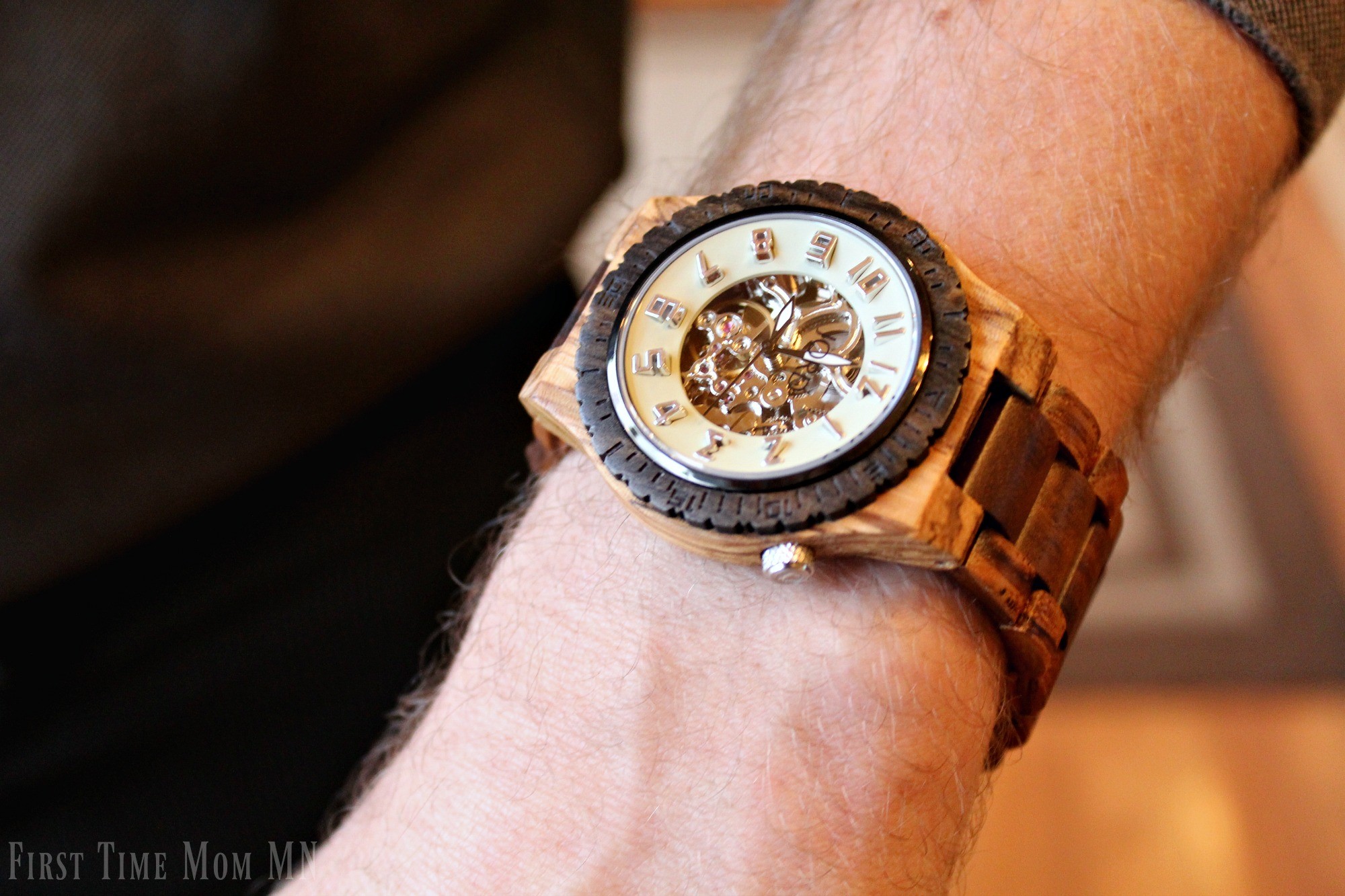 Ben chose the Dover Series Zebrawood and Dark Sandalwood watch which features two different kinds of wood, I'll let you guess the two kinds of wood (hint: it's in the name of the watch). It measures 24 mm in thickness and 202 mm in length. When you order your watch you're given instructions on how to measure your wrist so that your watch is sized specifically for you. Ben felt that the watch was a little too loose for his liking so he took a few links out because he likes a tighter fit. He is very handy and has the right tools to do this, I don't recommend doing this on your own unless you've got the right kind of tools and know what you're doing. A simple visit to the jeweler will do the job or you can keep the looseness factor in mind when you're measuring your wrist for the watch. Ben suggested rounding down after you've measured. The watch also comes in its own wooden box that acts as both gift wrap (hello, one less thing on your to-do list) and as storage for the watch. JORD recommends storing the watch in the box when not in use and using Boveda® Humidity Packs in the bottom drawer that's in the box. The watch comes with one humidity pack and will last four to six months depending on climate and temperature. You can purchase more Boveda packs on the JORD website. Ben really likes his wooden watch and has mentioned to me that unlike other watches, it has yet to pull on his arm hair. Who knew that was a problem?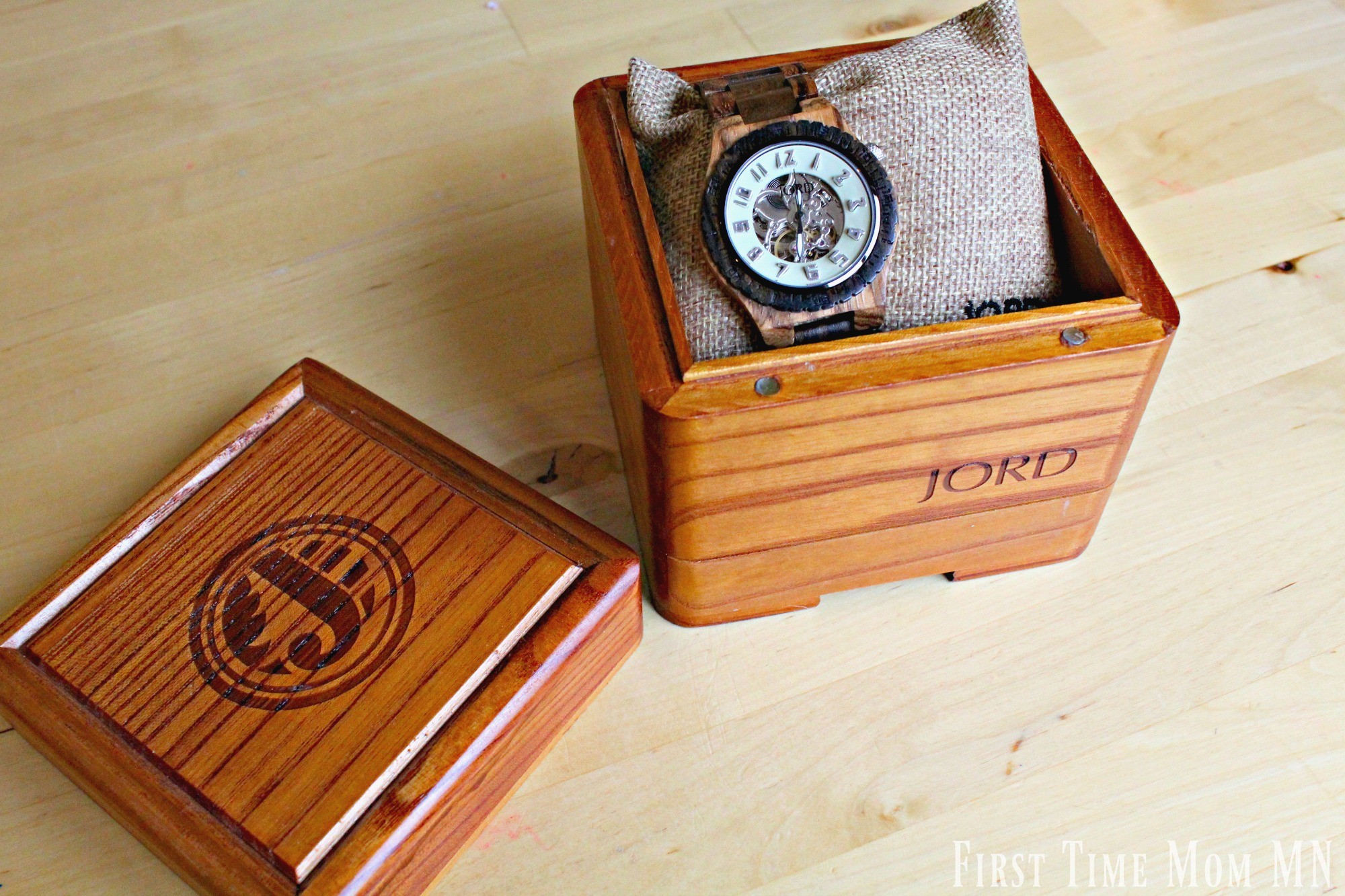 JORD wants for you to have the chance to get $100 off a wood watch of your own! Maybe you're going to gift a JORD watch to your love too like I did, or maybe you're going to treat yourself, whatever you end up doing be sure to enter the giveaway by clicking this link! The giveaway ends on 2/26 and no worries if you don't win, you'll receive a complimentary $25 towards a purchase on JORD!

Disclosure: I received a JORD watch in exchange for this review. All opinions are 100% mine. This giveaway is in no way associated with, sponsored, administered, or endorsed by Facebook, Twitter, Google, Pinterest or any other social media network. All opinions and experiences are First Time Mom's. Open worldwide, must be 18+. Confirmed Winner(s) will be contacted through email and have 24 hours to respond before a new winner will be drawn. No purchase necessary. Void where prohibited by law. The sponsor will be responsible for product fulfillment to winner(s) of the giveaway. The disclosure is done in accordance with the Federal Trade Commission 10 CFR, Part 255 Guides Concerning the use of Endorsements and Testimonials in Advertising. For questions or to see your product featured in an event you can contact Elizabeth at First Time Mom.