The Must-Have Toy this Holiday Season – Fisher Price's Think & Learn Rocktopus™
It lights up, plays music and games and teaches your child a thing or two about math. No, it's not a tablet or fancy video game, it's Fisher Price's Think & Learn Rocktopus™! With Black Friday at Walmart just around the corner you need to know all about this favorite toy my preschooler's been playing with for the last month.
This post is sponsored but all opinions are 100% my own.

As an Amazon Associate I earn from qualifying purchases.
When my 4-year-old daughter helped me open the box up her eyes lit up as the Think & Learn Rocktopus™ lit up when she touched one of the musical instruments. The Rocktopus™ started talking and asking her to play a game with him, then his arms started lighting up with the music. I just knew this was going to be a hit.
What is Fisher Price's Think & Learn Rocktopus™?
The Rocktopus™ is a fun toy geared for preschoolers and Kindergartners (ages 3 – 6).There are three modes that your child to choose from: Math, Music and Game.
Math Mode
Math mode helps kids learn how to add and subtract and also helps them count rhythm. They also learn about patterns; they learn how to create a pattern and what a pattern is.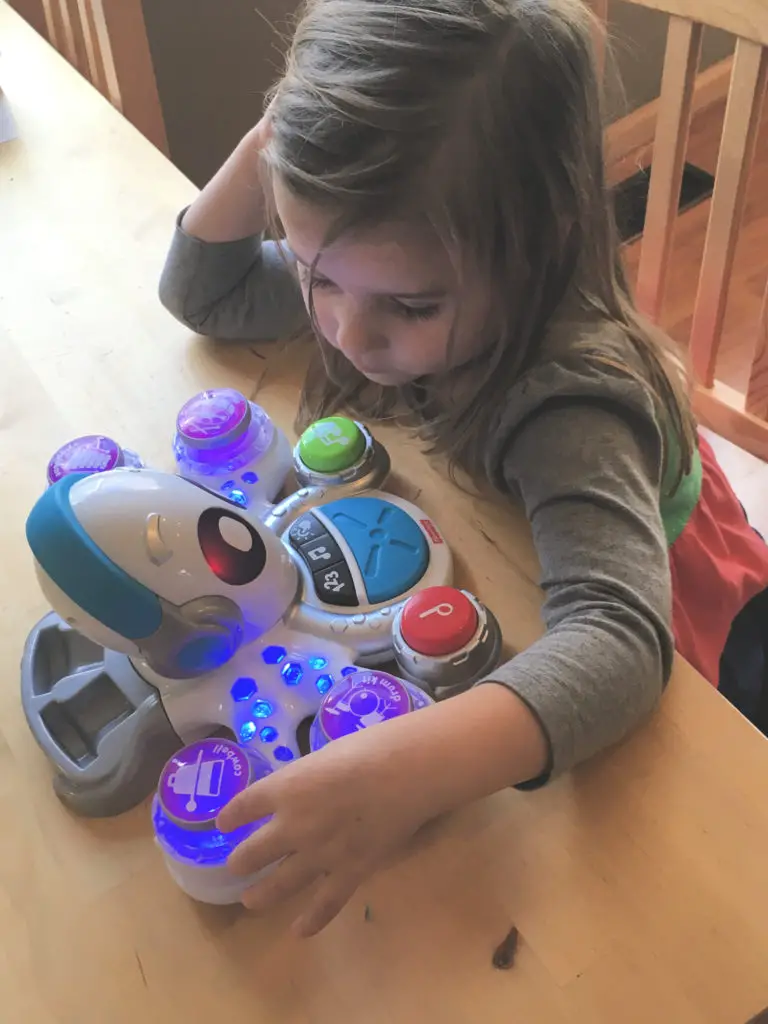 Music Mode
Not only does the Rocktopus™ teach kids to appreciate music with its 15 musical instruments, but it also shows them how different instruments sound, allows them to explore fun musical facts, and lets kids compose their own tunes. Kids also have the ability to speed up or slow down the tempo. The Rocktopus™ has five different styles of music, jazz funk, rock, classical, pop, and world.
While there isn't a recording button on the toy itself so your little maestro can record his or her musical creation, there is an app that interacts with the toy. I haven't used that feature yet but I know that the app has the ability to allow kids to make their own music videos.
Game Mode
When the toy is in game mode, the game is similar to Simon Says or Bop It. The Rocktopus™ shows a pattern and then the player has to mimic the pattern. My older kids who are 10-years-old and 7-years-old loved playing with this feature of the Rocktopus™ as well as composing new songs. I like this feature because my daughter is learning how to focus and pay attention to details, whether she's playing a game or creating a song.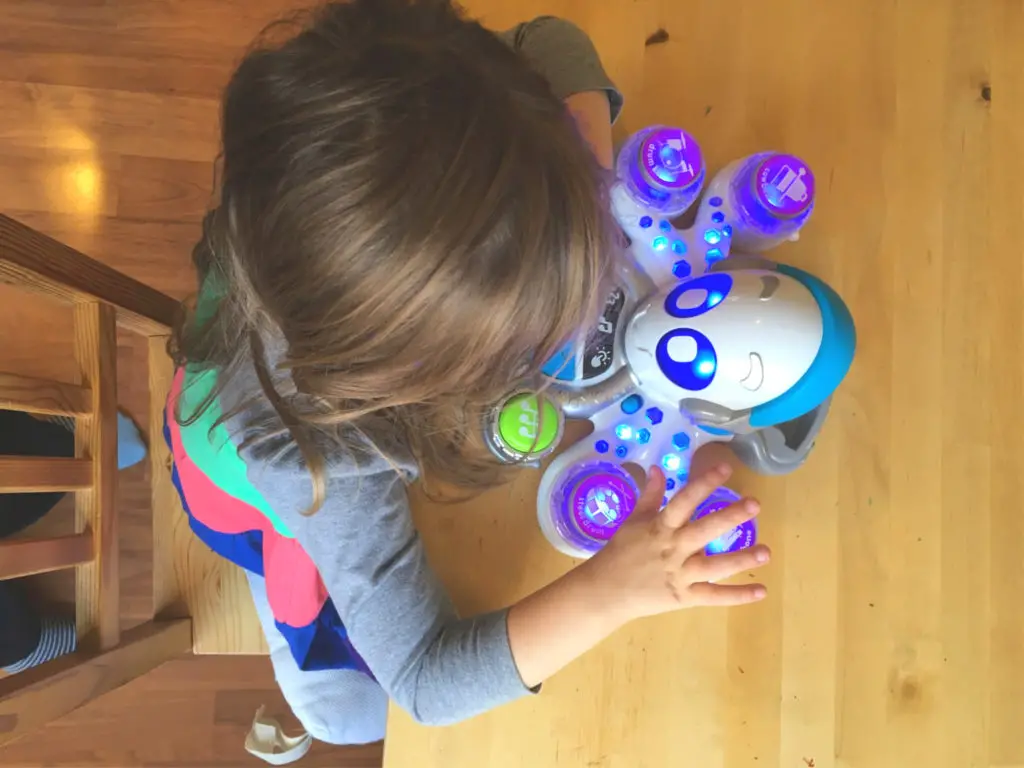 Where can I purchase the Think & Learn Rocktopus™?
You can find Fisher Price's Think & Learn Rocktopus™ at Walmart or wherever you purchase toys for your children. Be sure to check out Walmart's Black Friday deals for the best price on the Rocktopus™. Don't forget that Walmart has layaway again just for the holidays!