How to Eat Healthy While Traveling to a Developing Country
The last thing you want to happen when you are off on your exotic vacation is a dose of Delhi belly (aka traveler's diarrhea), that can strike anywhere if simple precautions are not taken. It's a fact of life that some people can travel the world without a single problem, while others will succumb to often avoidable problems due to simple lack of food hygiene or issues with the local water. If you want to avoid the runs here's how to eat healthy while traveling to a developing country.
As an Amazon Associate I earn from qualifying purchases.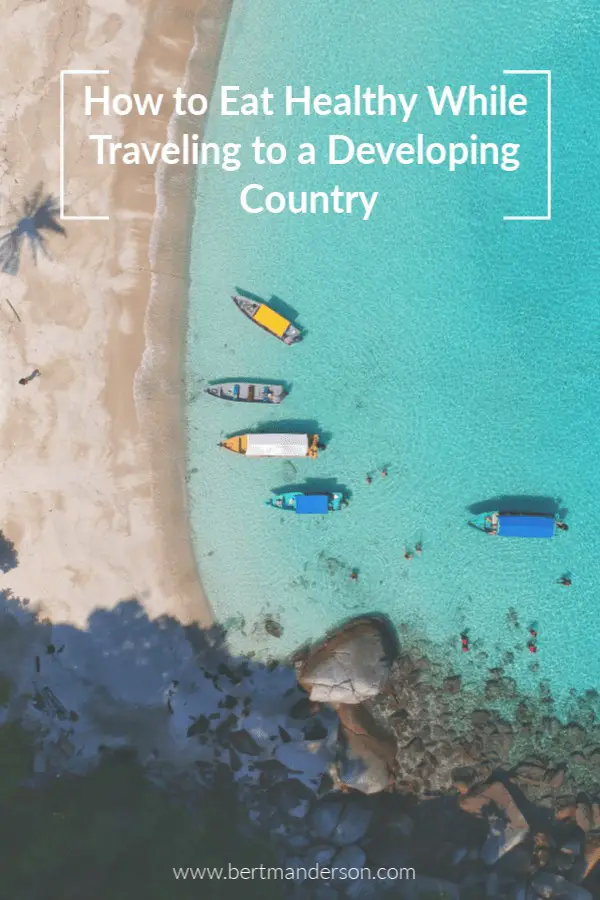 How to Eat Healthy While Traveling to a Developing World Country
It is wise to read up about any food related problems in the country you plan to visit before departure. There are few countries where things are so bad that you need to pack your own food to take, but it is always best to be pre-warned about any potential problems in your intended destination.
I found this website with a guide to Tap Water around the world; Mapping Megan has created a really neat infographic with information on the status of each country. Now this is a conservative look at the water safety and Megan notes that any country listed as "unsafe" should be well researched. You can also look to the CDC for updated information on the status of a country's drinking water.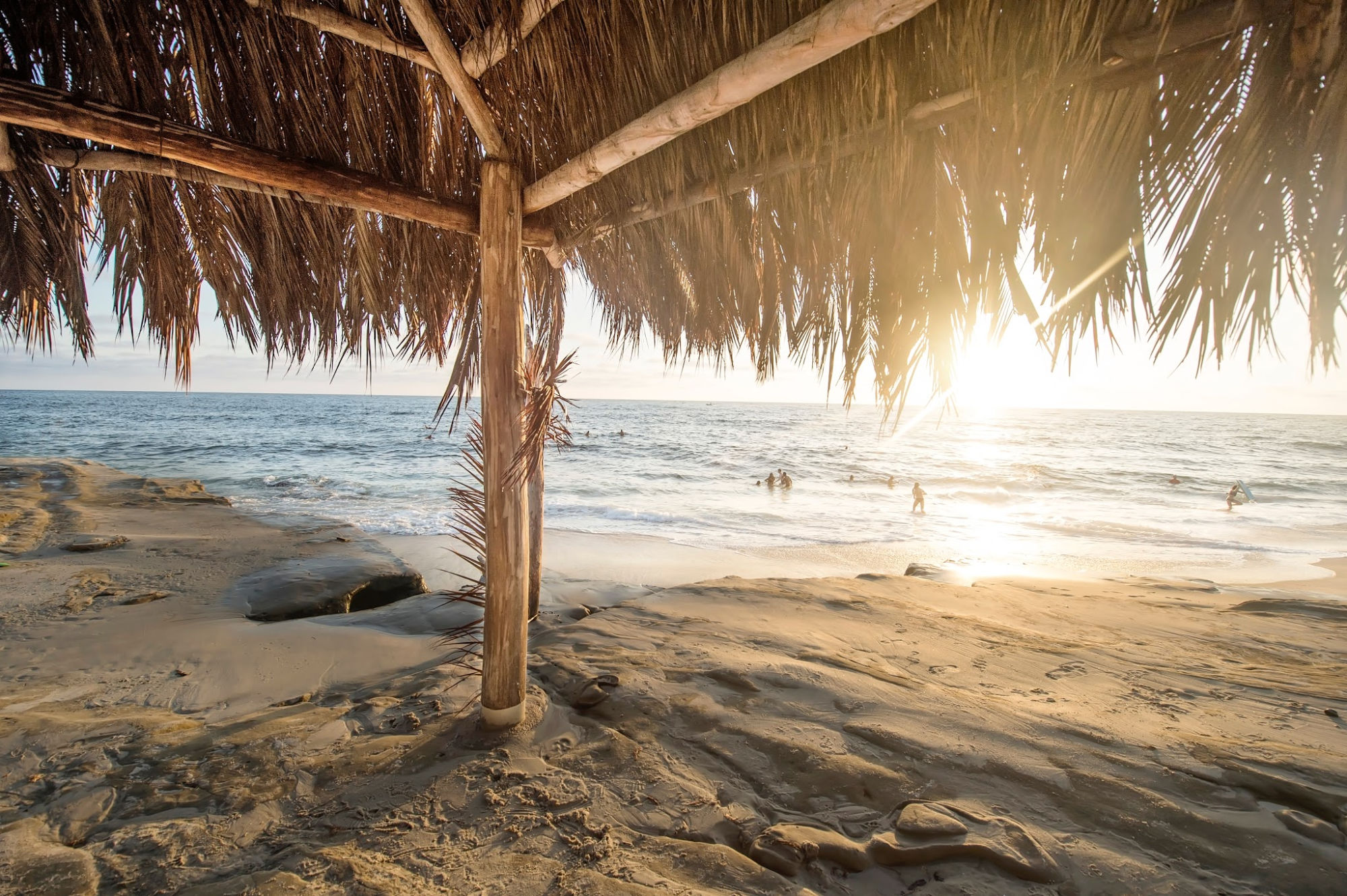 We are a participant in the Amazon Services LLC Associates Program, an affiliate advertising program designed to provide a means for us to earn fees by linking to Amazon.com and affiliated sites.
How to stay hydrated in tropical climates
Whenever you're traveling to a developing country, especially one that is a tropical climate, you must drink plenty of water to remain hydrated. Since the standards of water vary the safest option is often to stick to bottled water. If a restaurant brings you a bottle of opened water request that a sealed bottle is brought, just in case they filled it up from the kitchen tap. What is safe for the locals to drink isn't not necessarily safe for a tourist. Many travelers may take the precaution of drinking bottled water and then fall foul to the water by forgetting about the ice cubes. When you're eating out at a restaurant, skip the ice cubes, and remember to ask for sealed bottled water.
What kind of hygiene precaution should I take to avoid traveler's diarrhea?
One sensible precaution to always take is to either peel the fresh fruit available on your travels, or wash it with bottled water first. Fruits that are protected with outer skins such as watermelons and bananas are safe, but relying on fruit washed in local water can sometimes cause problems.
In some countries you may notice that the meat does not come in nice little cellophane packs from the butchers counter at the supermarket, but hangs on a hook with the head still attached, covered in a pack of swarming flies. Again it makes sense to exercise precaution especially if the temperatures are hot, or you may well miss days of your vacation by seeing nothing more exciting than the inside of your bathroom facilities.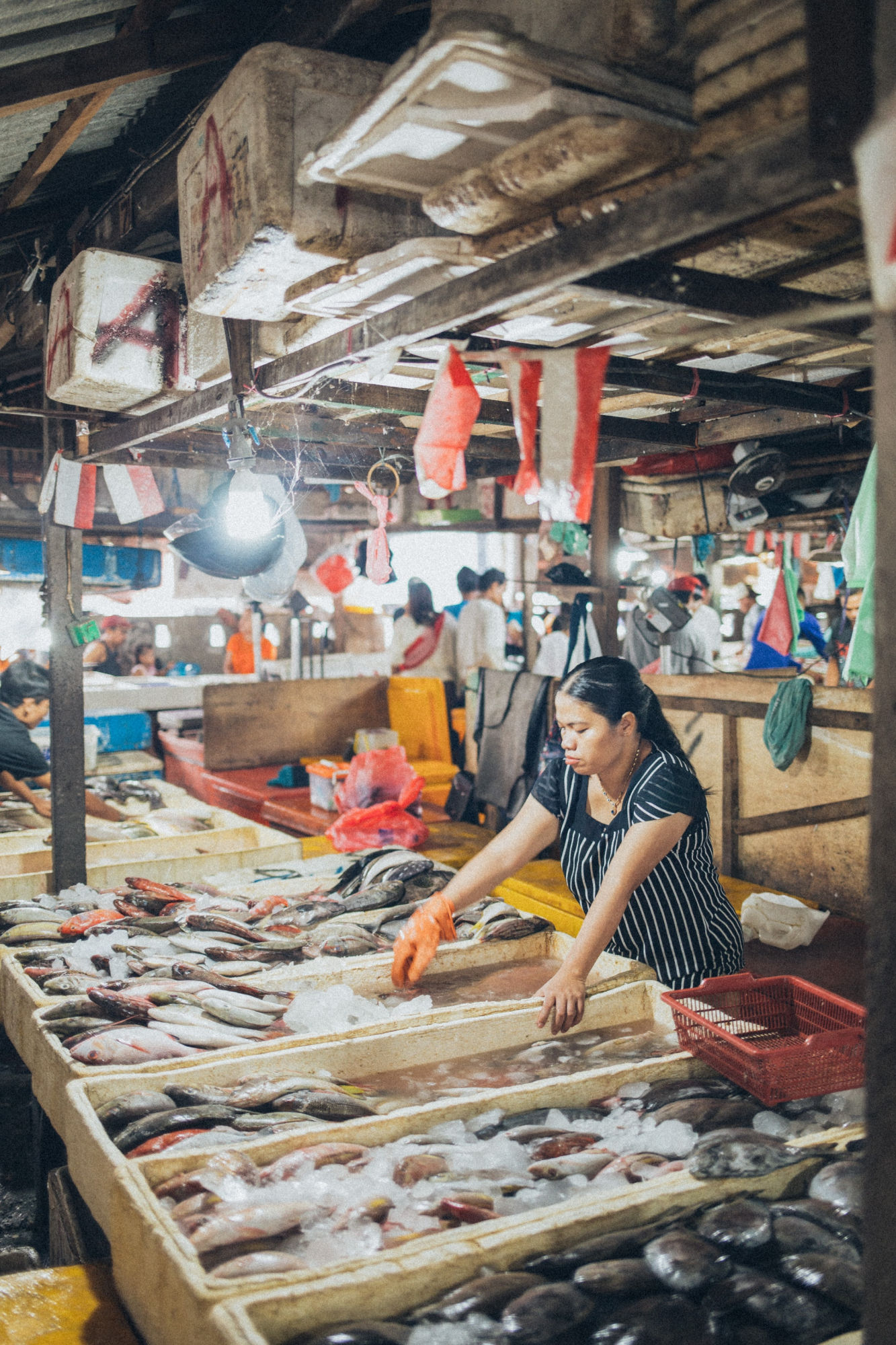 When in doubt play it safe and don't eat the food, especially any seafood which you have your doubts about. Never eat chicken which is too pink or still has blood in, the same rule applies here in the US. Open buffets which sit around for hours can also present problems and should be avoided unless proper temperature control is maintained.
It is better to err on the side of caution than to spend days regretting eating something which you really weren't sure about at the time, but ate because you had ordered it.
What kind of medication should I pack just in case I get Montezuma's revenge?
If you haven't heard of Montezuma's revenge or aren't quite sure what I'm talking about in this blog post, let me help you: the runs, Dehli Belly, trots, flux. The last thing you want is to spend your pretty penny on a vacation you cannot enjoy because you neglected to pay attention to the water source and other foods while you were eating at that lovely little restaurant on the beach. Here are a few over-the-counter medicines you should bring with you to help ease Montezuma's revenge:
Pepto-Bismol (Bismuth subsalicylate) – liquid or pill form but due to TSA regulations I would avoid the liquid.
Activated Charcoal – I always travel with my activated charcoal just in case one of us has an upset stomach. Read about how my family uses activated charcoal here.
Wherever you vacation to, remember, when in doubt use a bottle and always pack your anti-diarrhea medications! The last thing you want is to be in paradise having to spend the entire time in the bathroom.