I'm over at the Twin Cities Moms Blog talking about push presents. Did you get them? If you didn't, would you have wanted to have a push present? I just thought it was something every couple did and apparently that's not the case! It can definitely be a hot spot for some people and some may find it offensive because your baby should be "gift" enough. I beg to differ.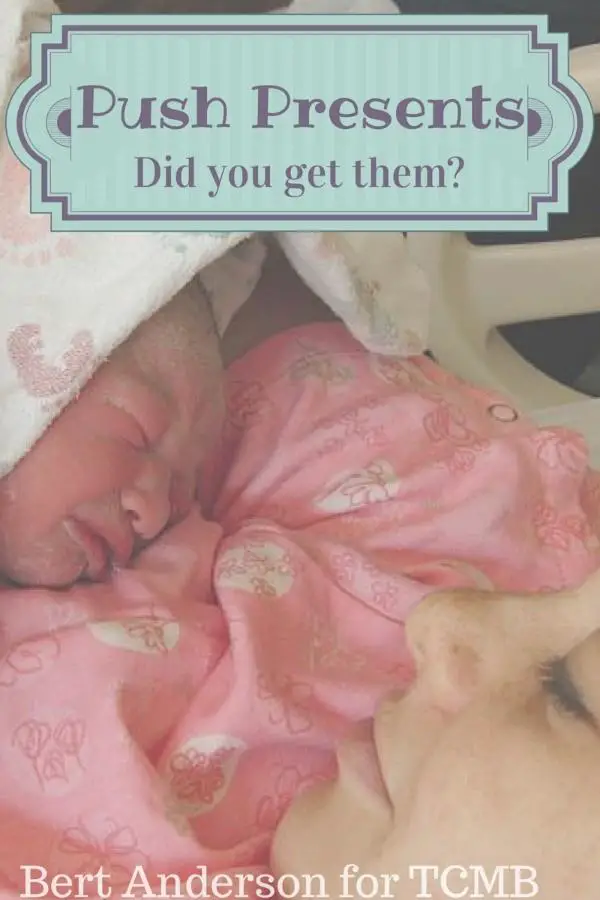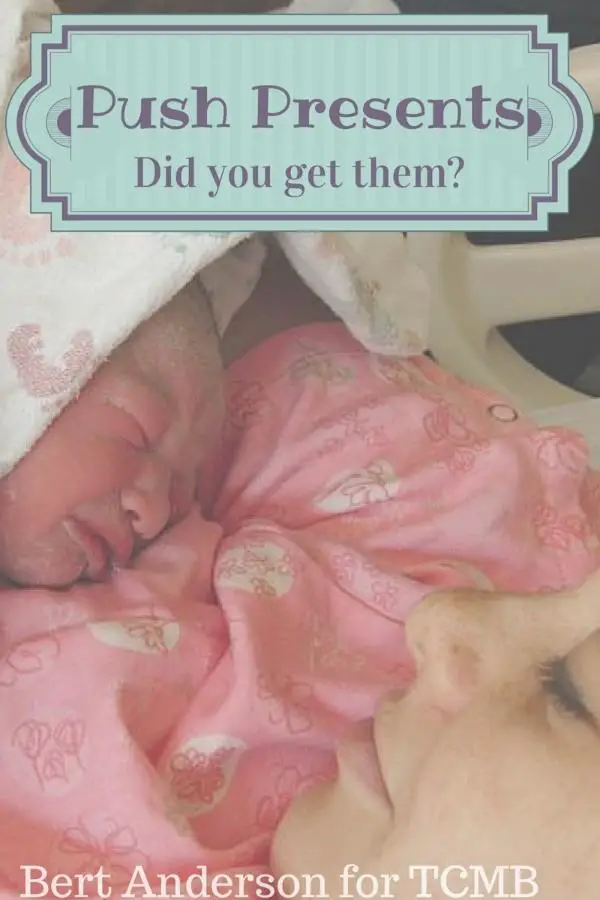 When I was younger, my mom would tell me the story of my birth as most parents do. Part of the story was how my father bought her a Beach Boys cassette tape to celebrate my birth. She wasn't happy as I'm sure you can imagine. Because of that story, the present that my father gave to my mother to celebrate my birth, I assumed that everyone received a gift from their baby daddy after baby was born. It's the same way I assumed that everyone used cloth napkins because my parents did in our own home. It wasn't until I met my husband that I realized that the vast majority of the population used paper napkins and cloth napkins were used during fancy occasions. Apparently, my dad despises paper napkins for their inability to perform their task efficiently. (He is a retired Air Force officer after all; efficiency is everything.) I grew up with the notion that giving birth meant receiving a gift, and more than one in the form of a sweet baby in my arms. Isn't this what everyone thinks?
To read more of the article click here!
As the creator of the lifestyle blog and book, Me Before Mom, Bert supports millennial moms facing the challenges and changes of motherhood. Me Before Mom is an online community that offers support through real life stories, encouraging advice, and answers to questions about how a woman maintains herself during this self-sacrificial time of parenthood. Stories from Bert Anderson have helped women across the globe through the Huffington Post, Today's Parent, and on the Harry show. Whether weathering the first year of motherhood or walking through the later stages of motherhood, Bert has helped many continue to find herself while still in the throes of motherhood. Purchase your copy of Me Before Mom: Putting Your Oxygen Mask on First today!