5 Easy Homemade Cleaning Solution Recipes
Earth Day is here and whether or not you're into the whole going green thing, one thing is certain, our environment does have a biological impact on us. I thought that today would be a great day to look at some environmentally safe, natural DIY cleaners you can make right in your home. I think you're going to be surprised how easy it is to make your own homemade all purpose cleaner, natural dusting spray, and how many recipes use vinegar.
As an Amazon Associate I earn from qualifying purchases.
We are a participant in the Amazon Services LLC Associates Program, an affiliate advertising program designed to provide a means for us to earn fees by linking to Amazon.com and affiliated sites.
5 Easy Homemade Cleaning Solution Recipes
Dusting Spray
1 cup water

½ cup vinegar (to get rid of the vinegar smell, put the rind of one lemon or other citrus in vinegar and allow it to sit for about two weeks)

2 TBSP oil – Olive oil is probably the most readily available oil in your home so that's fine to use.
Instructions
Pour water and vinegar into spray bottle.

Add olive oil and essential oils.

Cover bottle and shake well.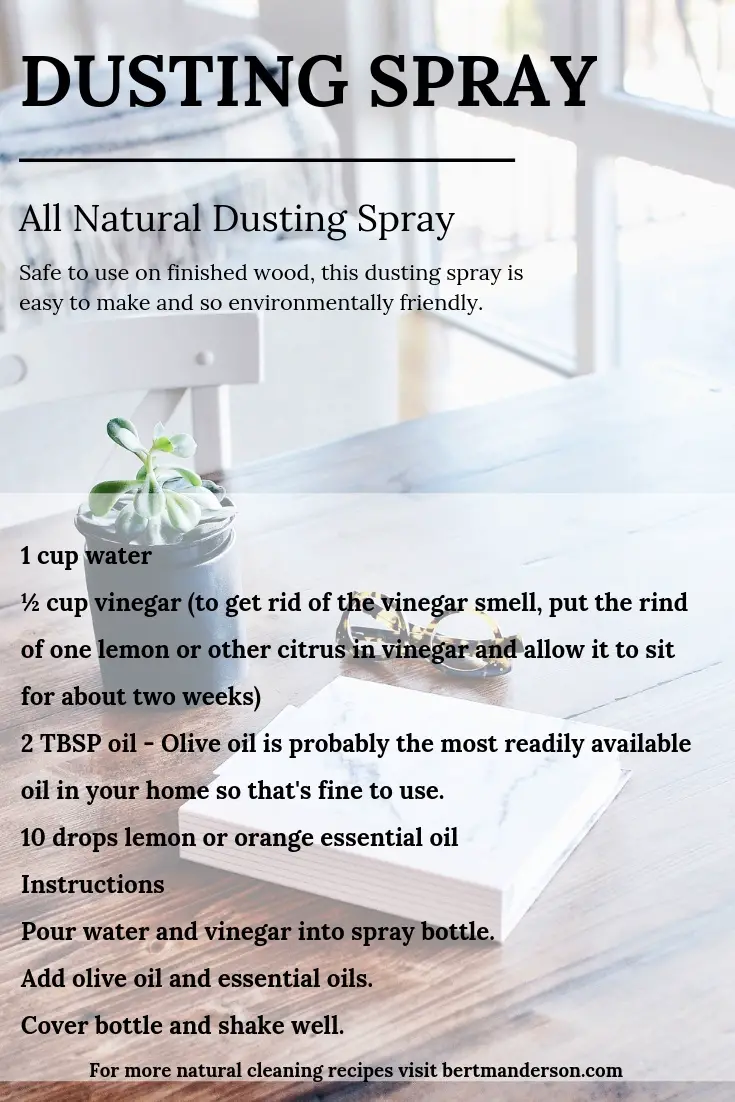 All-Purpose Disinfectant
2 tsp. borax

1/4 cup vinegar

3-4 cups hot water

15 drops tea tree oil
Instructions
Combine all ingredients in a spray bottle and mix well.

For extra cleaning power, add 1/4 tsp. liquid soap (like Dawn Natural to the mixture)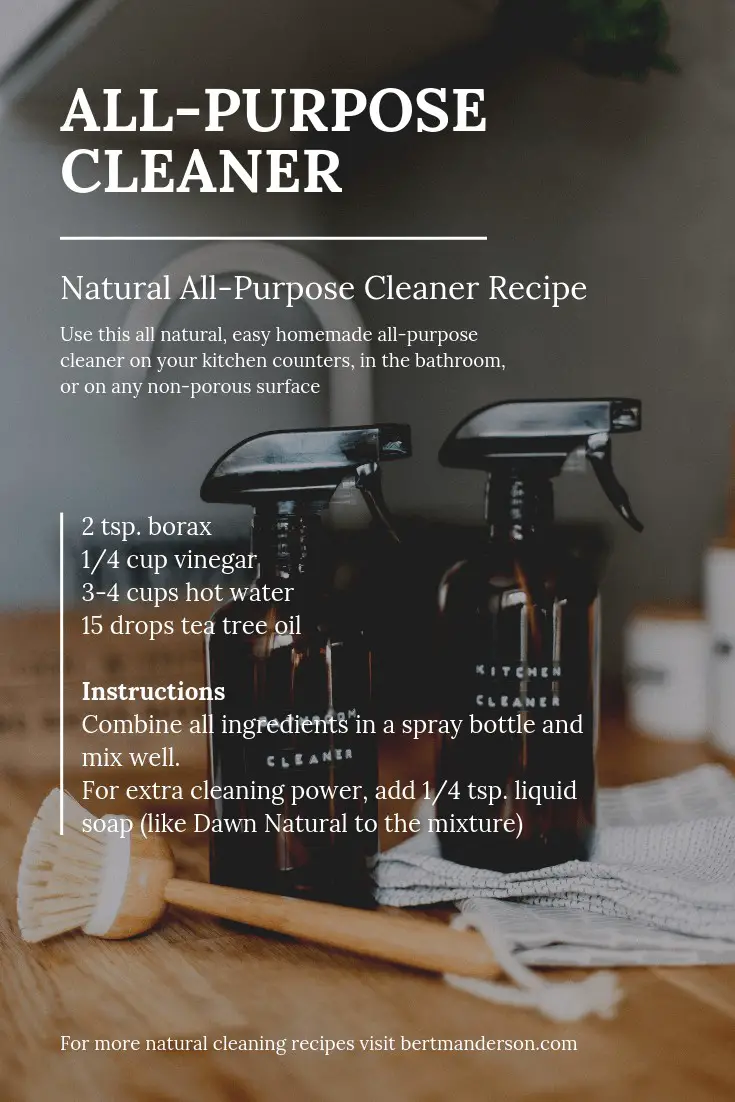 Glass Cleaner
1/4 cup white vinegar

1 tablespoon cornstarch

2 cups warm water
Instructions
All the ingredients placed into a clean spray bottle
Shake to mix.
Use the same way you would a store-bought glass cleaner. Take your greenness up a notch and use newspaper to wipe up the solution.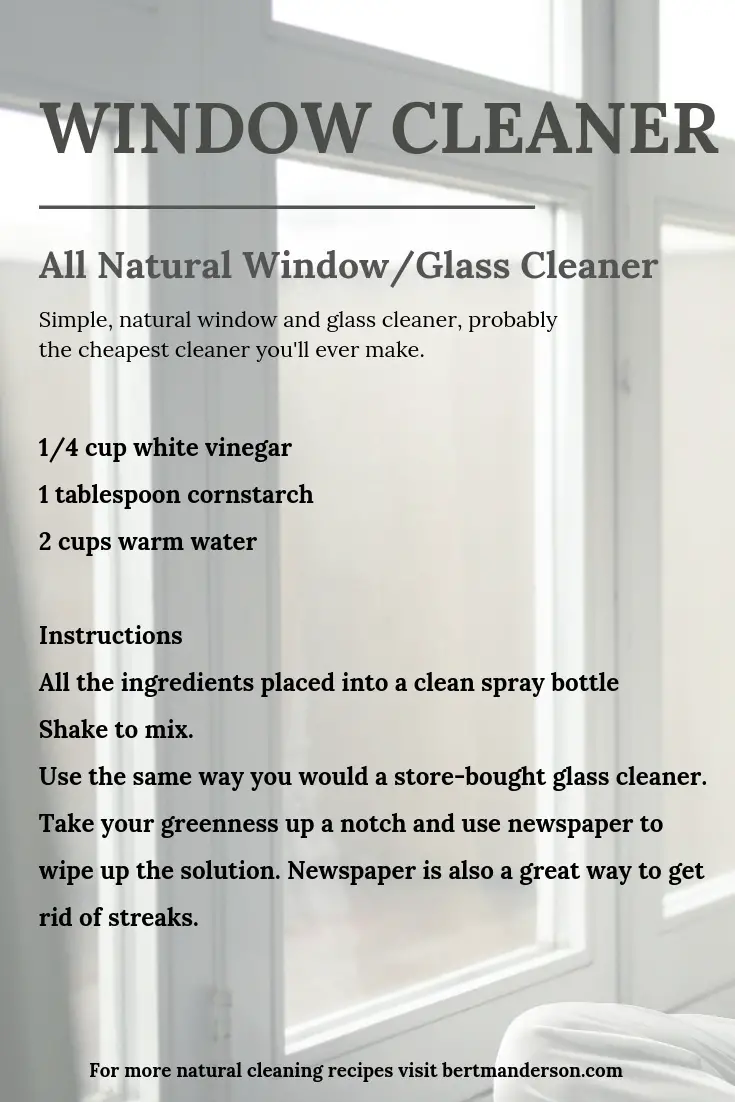 1/2 cup baking soda

5 – 10 drops

lavender

or other essential oil you like the smell of.
Instructions
Place the baking soda in a mixing bowl and then slowly pour in the castile soap, stirring until it looks like frosting, and then add the essential oil. To use, dip a sponge into the mixture and then scrub and rinse. For added power, cut a lemon in half and use it instead of a sponge.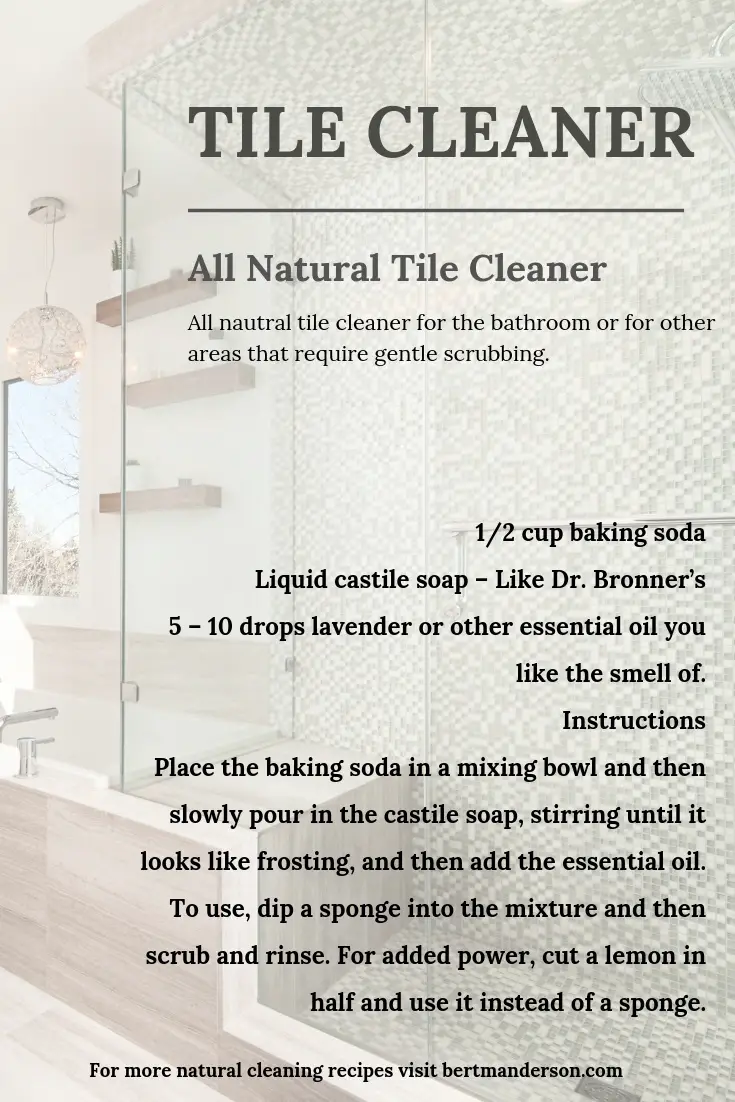 Floor Cleaner
I use this solution on my own floors using a spray bottle and a rag to hand wash the floor. Yes, it takes longer but there's nothing better than a hand-cleaned floor.
3 teaspoons white vinegar
16 ounces of warm water
1-2 drops essential oils (I love lemon or lemon and clove for my hardwood floors)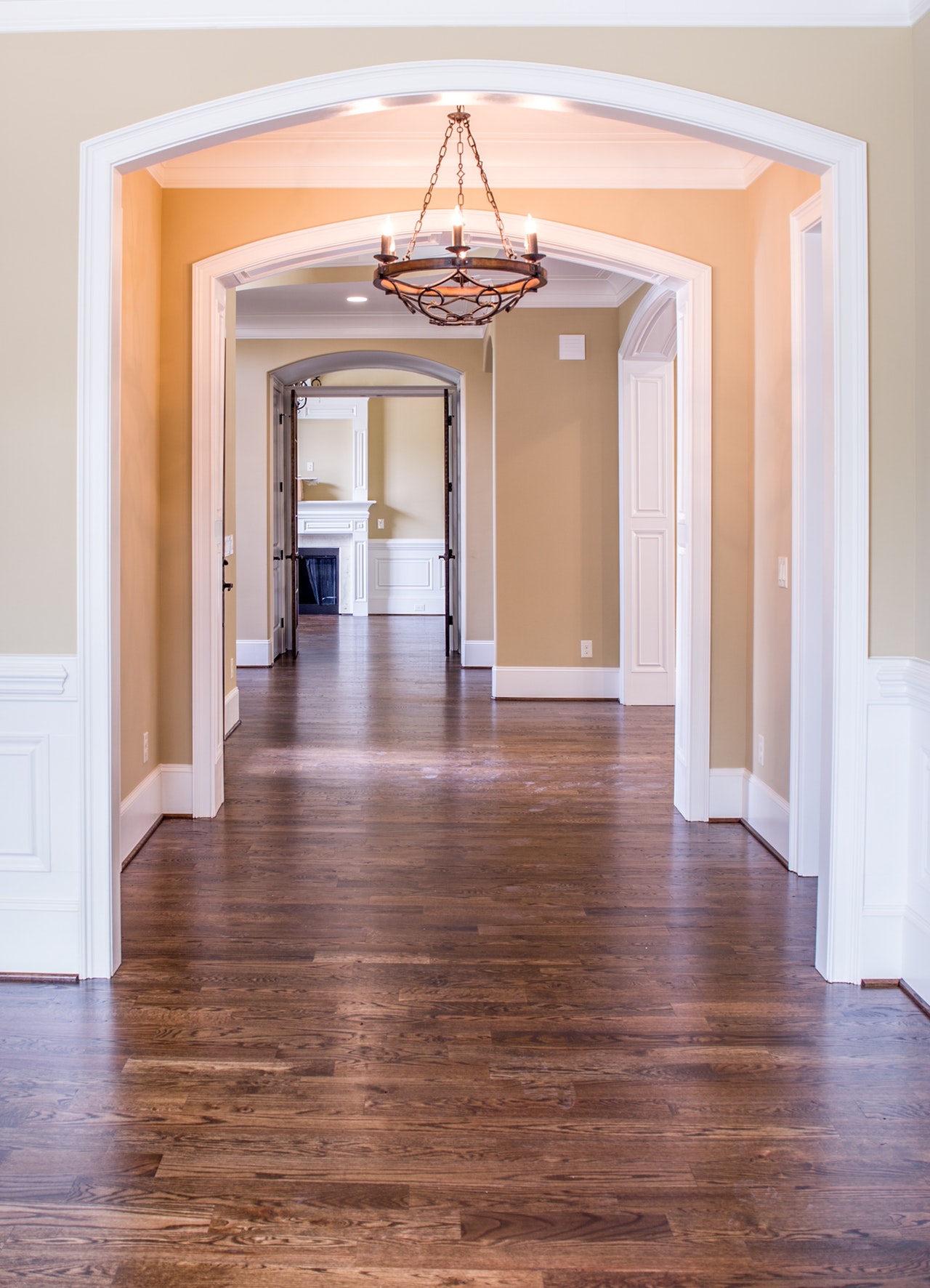 Why do green cleaning recipes use white vinegar?
White vinegar is very acidic and because of that it's able to get a lot of dirt, grime, glue, hard water stains, you name it, off of a surface. Vinegar shouldn't be used on everything. If you have natural stone or granite do not use vinegar on it as it will eat away and the surface.
How do you make natural cleaning with essential oils?
It's really easy to use essential oils to make natural cleaning solutions. The tricky part is how to store the solution once it's made and ready to go. If you're using essential oils you'll want to store your cleaning solution in a glass spray bottle. This is because exposure to heat, light, and/or the sun can speed up the expiration of the oils. Also, if you're using a citrus oil, over time, it can eat away at the plastic. Look for either amber or cobalt glass for your spray bottle.
Watch the segment from Twin Cities Live!