20 Refreshing Summer Frozen Drink Recipes
Frozen drinks are perfect for the summer season! When it's hot outside, there's just nothing better than sipping on a milkshake, smoothie, or even a slushie. Today I'm sharing some of my favorite adult and kid-friendly frozen drink recipes that I know you'll love all summer long!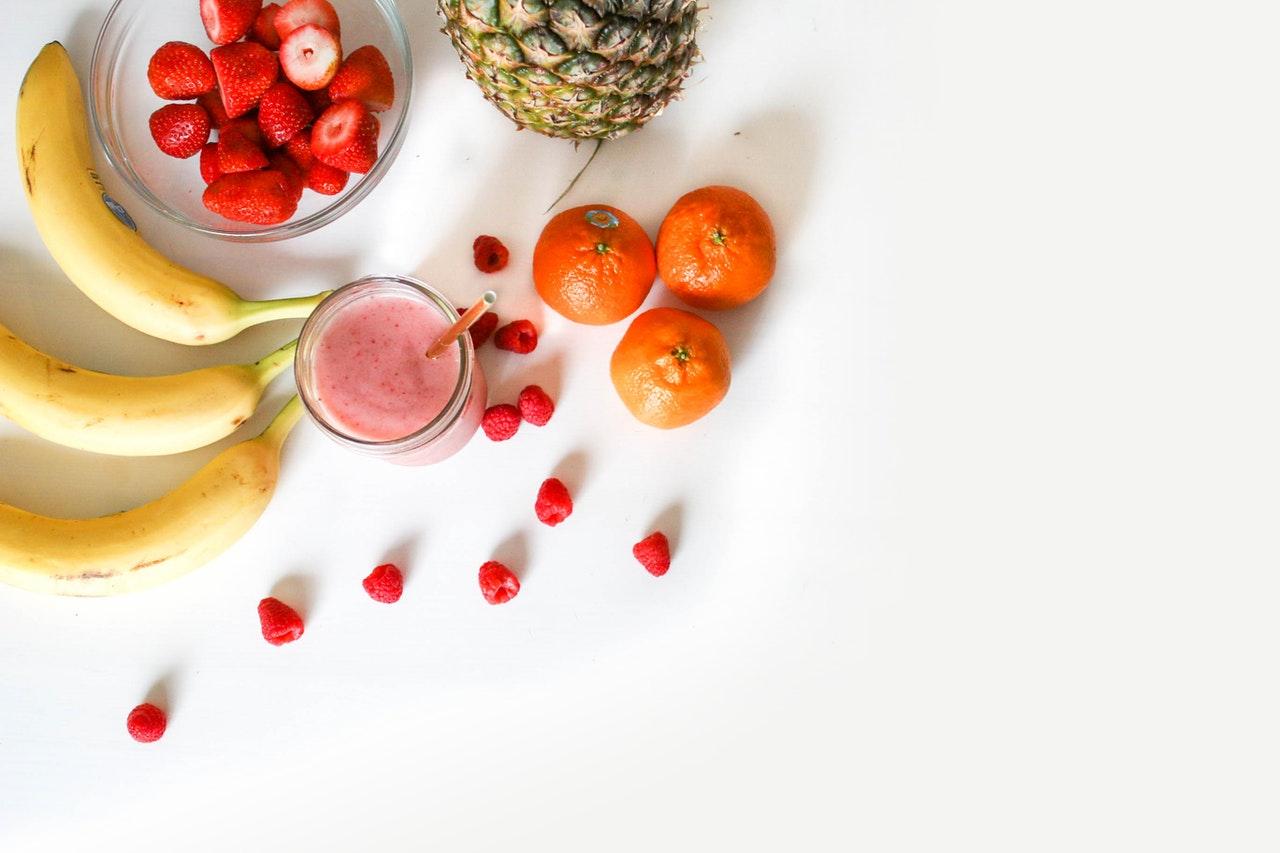 As an Amazon Associate I earn from qualifying purchases.
In our house, we love to make frozen drinks to cool off and stay hydrated. Maybe not all frozen drink options yell hydration…. but they're certainly delicious! There's something about sipping a frozen drink during the summer on a hot day. It's just so refreshing. While there are quite a few options on this list, the possibilities are really endless! The flavor combinations in slushies, smoothies, and milkshakes are really fun to experiment with. This list is a great place to get started in finding some you really enjoy.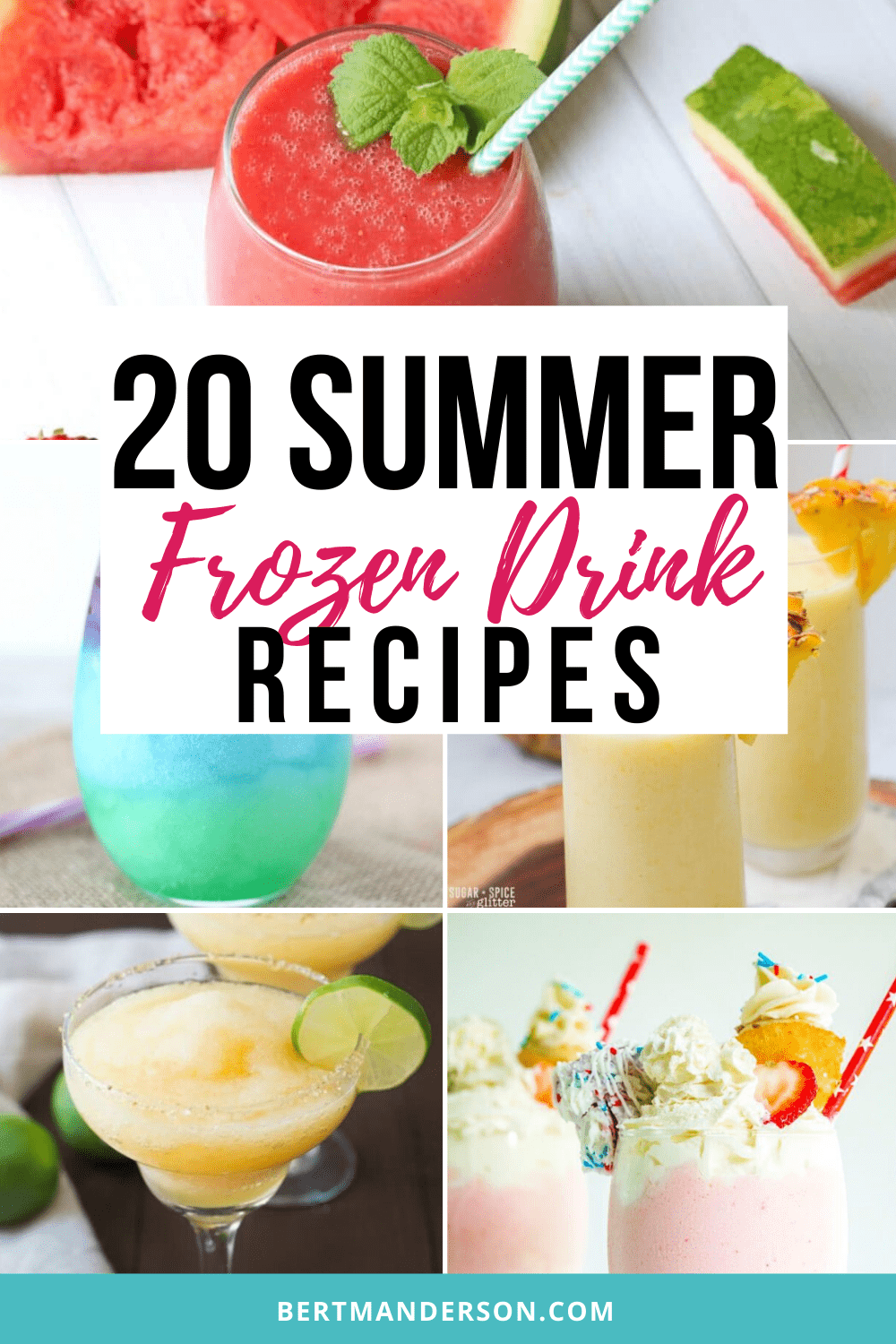 I've done my best to include a variety of options. There are milkshake recipes, smoothie recipes, and slushie recipes. I have included some more dessert-type options while others are more fruity. You're sure to find a few to try no matter what your preferences are! Now, onto the list of summer frozen drink recipes!
20 Refreshing Summer Frozen Drink Recipes
This slushie recipe is one part fun and another part delicious. It includes a variety of different Gatorade flavors and is just so fun to drink! Get the recipe here.
This is the best strawberry slushie recipe you'll ever try! It features only a few ingredients – including fresh strawberries. Find this fresh and refreshing strawberry smoothie right here.
Another delicious fruit slushie perfect for summer! Watermelon is the summer fruit everyone loves and goes great as a slushie. This recipe also includes strawberries for a great combination of flavors.
Who knew grapes went so well in a slushie? This recipe is so sweet, refreshing, and delicious and you can find it here.
It's fun to play with flavor combination when it comes to slushies. This peach and cherry recipe is perfection! The sweetness of the peach and cherry go so well together!
If you need the perfect orange slushie recipe for kids, this one is it. Made with orange kool-aid, it's a delicious summer treat!
This list wouldn't be complete without a pineapple option and if you've visited a popular theme park. This pineapple whip is a great recipe for adults, but you can leave out the alcohol for everyone to enjoy as well.
I can never pass up a great frozen lemonade, and this is the best recipe I've came across. It's the perfect balance of quench and sweetness for you to enjoy!
Okay enough of the fruity options, how about something on the chocolate side? This frozen hot chocolate is not only easy but so chocolatey and delicious! There's no way you'll be able to have just one.
Frozen alcoholic drinks are delicious in the summer season. This frozen peach margarita is the perfect flavors and a true must try if you enjoy boozy summer drinks!
Coconut and pineapple are two flavors that really mesh well together. This frozen pina colada is delicious, sweet, and quite refreshing.
This is probably the sweetest option on this list but with it being summer, there's no way I could leave off a s'mores option. If you're in the mood for a rich, sweet, and chocolatey frozen drink recipe, you'll want to try this one!
You could eat the cookie dough… or you could drink it! This cookie dough milkshake is a delicious milkshake recipe you'll be referring to again and again!
Whoppers are basically the best candy and you can't convince me otherwise. Which is why I can't get enough of this sweet Whoppers malted non-alcoholic milkshake! Pure heaven.
The sweetness of the raspberry against the chocolate in this milkshake works so well. It's easy to make and delicious to drink! This non-alcoholic milkshake is one the kids will love.
Everyone loves a good strawberry milkshake, am I right? This milkshake is the best one out there with featuring fresh strawberries.
Blueberries are some of my favorite fruit options. They go well in so many things and a smoothie is definitely one of them! This one even features some oats and honey – making it taste just like a muffin.
Mango pineapple is such a delicious flavor and is the perfect amount of sweet. This pineapple mango smoothie will be one you make again and again all summer long!
Banana goes so well in pretty much everything and this smoothie recipe is one of them! For all you banana fans out there, you'll want to save this healthy kid-friendly banana smoothie recipe for easy access. It's simply delicious!
I never thought to put cranberries in a smoothie, but this one knocks it out of the park! Bonus points that cranberries are so good for you. It's keto and low carb friendly too.
How to make frozen cocktails?
Any one of the recipes I shared can be made with alcohol. It goes without saying but obviously if you add alcohol to something you make it an adult beverage so don't share it with the kids.
Tropical flavor (pineapple, mango, etc) – Add rum or coconut rum
Strawberry or other berries – Add vodka
Lemonade – Add Limoncello or a little tequilla
Chocolate or other rich flavors – A little bit of brandy, bourbon or amaretto
If you want an all purpose liquor you can't go wrong with vodka, unless you're making a tropical tasting cocktail, then stick with rum.