As we say goodbye to 2015, we would like to thank our fabulous First Time Mom readers. Here is a collection of the top 10 posts of 2015. Thank you for joining us on this journey of motherhood.
Bert penned this heartfelt post after encountering several moms who exclusively pump, "At the end of the day, we're all trying to do what's best for our children. Whether it's physical challenges that makes conventional breastfeeding not possible or emotional challenges that make it difficult, you are 
still
doing what is best for your child. I applaud you, Mama, for taking on extra work. For not only giving your sweet baby that bottle of breast milk but for also 
pumping
that
breastmilk
, cleaning the parts, storing the milk and then starting it all over again in two hours. If I could see you now, I would be standing up from my chair, huge cheesy grin on my face applauding you and saying, "Bravo! Bravo!" Then I would give you a big 'ol hug, and I must confess, I'm not a hugger. You deserve it though. Cheers to you, lady, cheers to you!" The piece was also featured on
Huffington Post
fulfilling a career dream of Bert's.
One thing we love to do here on First Time Mom is introducing our readers to excellent products for mamas and their littles. In this post Bert reviews two of her favorite products for baby's newborn days, the 
Nesting Days Carrier
 and 
Jennifer Jane Nursing Cover
.
In May Bert's youngest turned one and with that milestone she said good bye to the baby stage. Bert recounts all the things that she, and what I would expect most moms, will miss about having a little baby to carry and love. Grab your tissues, it's a good one!
While this post is predates 2015 it remains a fan favorite. Here Laura shows you how to hand wash cloth diapers without too much fuss or gross factor.
Laura's a sucker for birth stories and 2015 blessed her with the birth of her "Little Girl." She said, "I knew my daughter would have her own story to tell. Little did I know it would be a surprising tale of natural labor and delivery."
Oh yes that lovely time when Aunt Flow returns for her special visits. Here Bert sheds some light on what to expect with your first period after baby.
At First Time Mom we are passionate about mental health. Bert has openly shared about her struggle with depression. Here she shares some tips to help everyone keep a pep in their step during the long winter months.
This is another great one from Bert, "The truth of the matter, is that us mothers who breastfeed or exclusively pump are kind of heralded for the dedication we have for our children. You, the formula-feeding mom, isn't. Why is that? I don't know your story and I haven't bothered to ask…What I do know is that you are not a failure. You are not lazy. You are "mom enough." You love your child fiercely."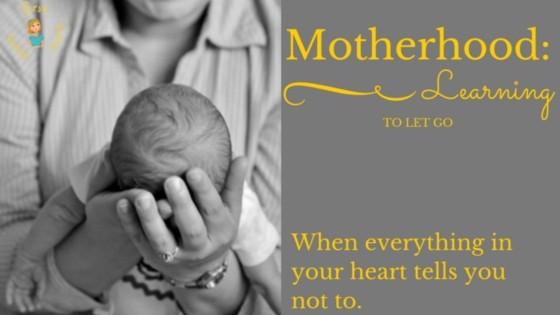 One of the hardest things to do as a mom is watch your kid struggle. In this post Bert candidly shares about her middle child, "Pippy" and some of the struggles she's had to overcome.
With Bert living in the Twin Cities area the Minnesota State Fair has become an end of summer tradition. Taking your baby to the fair will be a breeze with these tips.
So there you have it, First Time Mom's Top 10 posts of 2015. We wish you a Happy New Year. Make 2016 a great one!
Wife, work at home mom, and bassoonist, Laura Ankrum lives in Iowa City, Iowa. Prior to the arrival of her two children Laura taught elementary music and band in the Boston area. Now her home is her classroom and music studio. Laura is passionate about education, encouraging other moms, and eco-friendly living. She is the social media coordinator at Thirsties Inc and regularly contributes to First Time Mom.