When I was headed to the Dominican Republic for our trip courtesy of Wyndham Rewards and HARRY I wanted a few books to read on the beach; you know, because I totally thought that I'd have time to lounge around the pool and on the beach with three small children in tow whilst reading a book. Silly me, I know. I think I made it through the preface of one novel because water and small children equals never letting them leave your sight. I asked my mom who is an avid reader for some recommendations and one of her recommendations was Sophie Kinsella. My mom described Kinsella as a hilarious author whose stories are full of normal, everyday heroines that I surely would connect with. My mom will actually be making her debut here on First Time Mom soon with a review of Kinsella's newest novel so keep an eye out on that. I wanted to tell you about a fun event happening in the Twin Cities that involves Ms. Kinsella.
Grab your friends and join #1 New York Times bestselling author Sophie Kinsella for a "Girls Night Out" at the new Barnes & Noble concept store in Edina!  Enjoy wine and hors d'oeuvres and hear Sophie discuss her life, writing, and new novel followed by Q&A. Afterwards, mix and mingle with Sophie and fellow fans, take selfies, and even get your book personalized!  Each guest will receive a gift bag that includes a signed copy of Sophie's new novel MY NOT SO PERFECT LIFE (a $28.00 value) and other goodies, including a free week of classes at CorePower Yoga.
About MY NOT SO PERFECT LIFE
Part love story, part workplace drama, this sharply observed novel is a witty critique of the false judgments we make in a social-media-obsessed world.  Jojo Moyes says with MY NOT SO PERFECT LIFE, "Sophie Kinsella keeps her finger on the cultural pulse, while leaving me giddy with laughter.  I loved it."
Sophie Kinsella is celebrated for her vibrant, relatable characters and her great storytelling gifts displayed in her widely popular Shopaholic series. Now, she returns with all of the wit, warmth, and wisdom that are the hallmarks of her bestsellers to spin this fresh, modern story about how the grass is always greener with the right filter.
About Sophie Kinsella
Sophie Kinsella is the author of the bestselling Shopaholic series, as well as the novels Can You Keep A Secret?, The Undomestic Goddess, Remember Me?, Twenties Girl, I've Got Your Number, Wedding Night, and Finding Audrey. She lives between London and the country.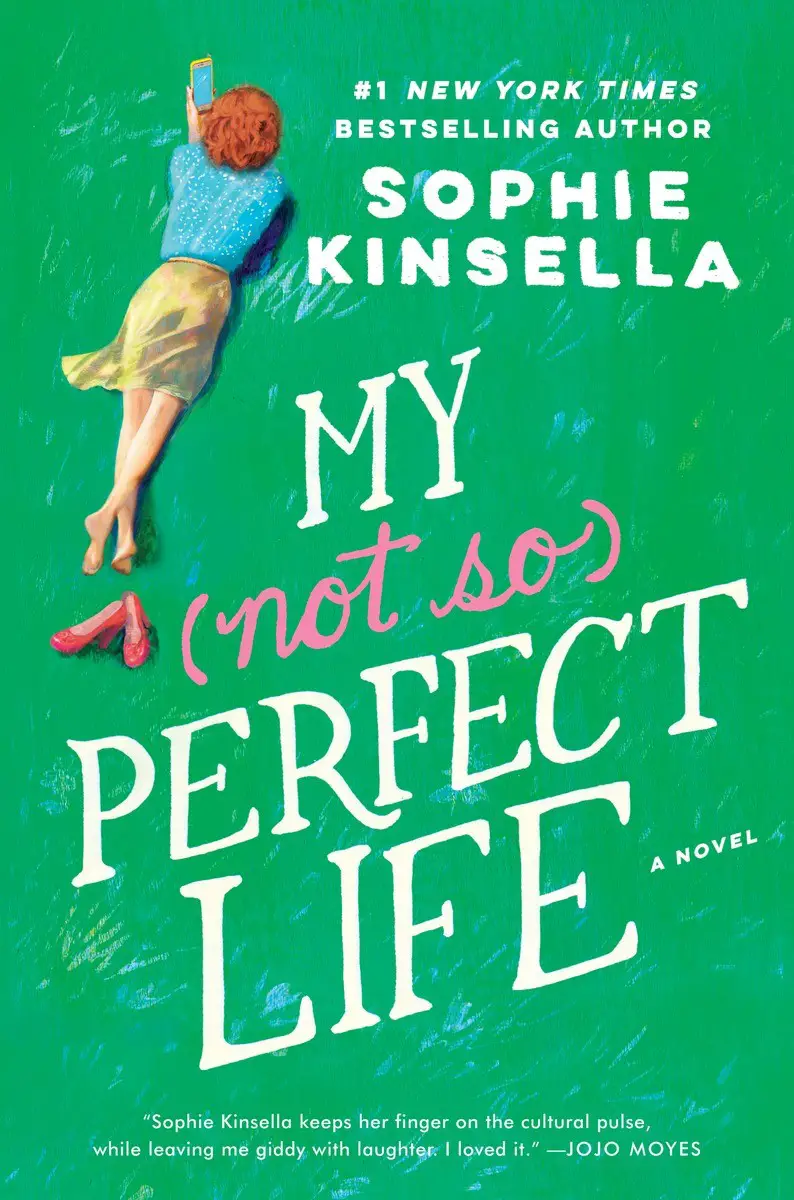 Thursday, February 9

—EDINA, MN
Girls Night Out with Sophie Kinsella
7:00pm – 9:00pm
Barnes & Noble Edina
3230 Galleria, Edina, MN 55435
Ticketed Event ($40) • Gift Bag (includes a signed book) • Wine & Appetizers will be served
Just so you know, there are affiliate links in this post, what that means is that if you click on a link and purchase something from the site it directs you to, I will receive a small commission. This doesn't cost you any extra but it does help me to keep First Time Mom up and running. Thank you for your support!
As the creator of the lifestyle blog and book, Me Before Mom, Bert supports millennial moms facing the challenges and changes of motherhood. Me Before Mom is an online community that offers support through real life stories, encouraging advice, and answers to questions about how a woman maintains herself during this self-sacrificial time of parenthood. Stories from Bert Anderson have helped women across the globe through the Huffington Post, Today's Parent, and on the Harry show. Whether weathering the first year of motherhood or walking through the later stages of motherhood, Bert has helped many continue to find herself while still in the throes of motherhood. Purchase your copy of Me Before Mom: Putting Your Oxygen Mask on First today!