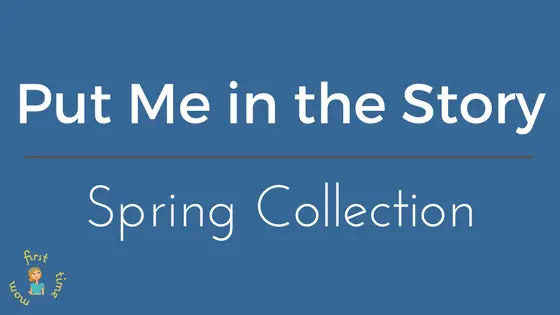 Being First Time Mom's resident children's book nerd, it's no surprise that books are one of my favorite gifts to give children. In my humble opinion, you can definitely have too many toys but you can never have too many books. In fact, whenever I'm invited to a baby shower I can't help but throw in a couple of my favorite children's books because every baby should have a couple of special books in their own little library. With Put Me in the Story Spring Collection of personalized children's books and gift sets, you can create the perfect Easter gift for the little ones in your life.
To facilitate this review, Put Me in a Story gave me two personalized books, one for my three-year-old son and one for twenty-month-old daughter. I chose "We Love You Honey Bunny" by Sandra Magsamen for my animal-loving toddler.
This is a heartfelt story that reminds your little one just how much you love and cherish them. You can personalize this book with your child's name, photo, and sweet message on the dedication page, making it especially perfect for baby's first Easter. There is also the option to customize the pronoun in this book to become "I" or "We" Love You, Honey Bunny.

The gift set comes with a super cuddly and soft Melissa & Doug stuffed bunny. It truly is a darling tale with a loving message that will stay with your little one forever!
My son is old enough to start appreciating that holidays are about more than presents and candy, which is why for his personalized book I selected, "God Gave Us Easter" by Lisa Tawn Bergren.
"God loved us so much he wanted us to always be with him too. That's why God knew he'd need to give us Easter."  In this story, your child will become the main character, a curious polar bear cub, while Papa Bear explains that Easter is more than egg hunts and bunnies, and even better than Christmas! You can personalize either the boy or girl version of God Gave Us Easter with a child's name, photo, and a special dedication message. This book does a good job of making some big concepts approachable for young minds. It presents opportunities to talk to your preschooler about understanding life and death, forgiveness through believing in Jesus, and prayer.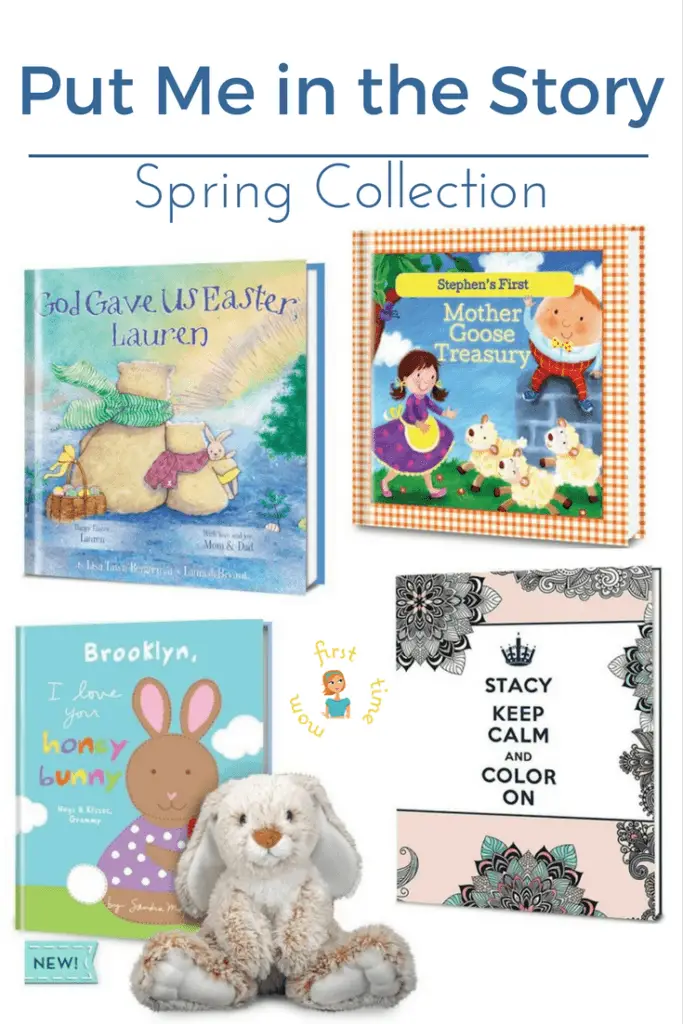 These are the first personalized books I've given my children. I have to say, I was tickled pink to see my kiddo's enthusiastic reactions to seeing themselves in their Easter books. While personalized books may be a splurge compared to other hard cover children's books, giving an individualized book to mark a special occasion is well worth the investment. Put Me in a Story wants to share the joy of their personalized stories with as many children as possible so they are sponsoring a giveaway featuring three of their most popular books: Elmo Loves You Book + Plush Gift Set; YOU! Book + Plush Gift Set; I Love You More + Plush Gift Set. To enter simply fill out the giveaway form below. Good luck and happy reading!
Wife, work at home mom, and bassoonist, Laura Ankrum lives in Iowa City, Iowa. Prior to the arrival of her two children Laura taught elementary music and band in the Boston area. Now her home is her classroom and music studio. Laura is passionate about education, encouraging other moms, and eco-friendly living. She is the social media coordinator at Thirsties Inc and regularly contributes to First Time Mom.