Hi friend,
Welcome to my little space here on the Internet! Kick up your feet, rest your pretty little mama head, and let's celebrate the women we've become since we entered motherhood. In case you're new here, allow me to introduce myself, I'm Bert… That's me. And yes, I'm a mom too.
I have breastfed all three of my children. My girls were exclusively breastfed. My son was primarily breastfed, however, due to jaundice and slow weight gain I supplemented with formula for the first six weeks of his life. I have so many friends who have used formula...
read more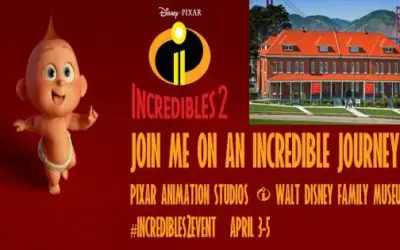 I'm so excited to partner with Disney/Pixar to bring you inside access to their early press days for INCREDIBLES 2. All opinions are my own. I'm so excited to share with you all that I'll be heading out to San Francisco a week from today! I've been invited, along with...
read more
I received a copy of this product in exchange for a review; all opinions are my own and I was not given any monetary compensation in exchange for this blog post. We are a participant in the Amazon Services LLC Associates Program, an affiliate advertising program...
read more
You've got a teen and you're doing to Walt Disney World, what things must a teen do at Walt Disney World? Think Disney World is just for the kids? We completely beg to differ. We asked our Walt Disney World teen expert Brianna what were the top five things teens...
read more
No Results Found
The page you requested could not be found. Try refining your search, or use the navigation above to locate the post.